AMC Opens Second Location at Panorama Mall in KSA
December 31, 2019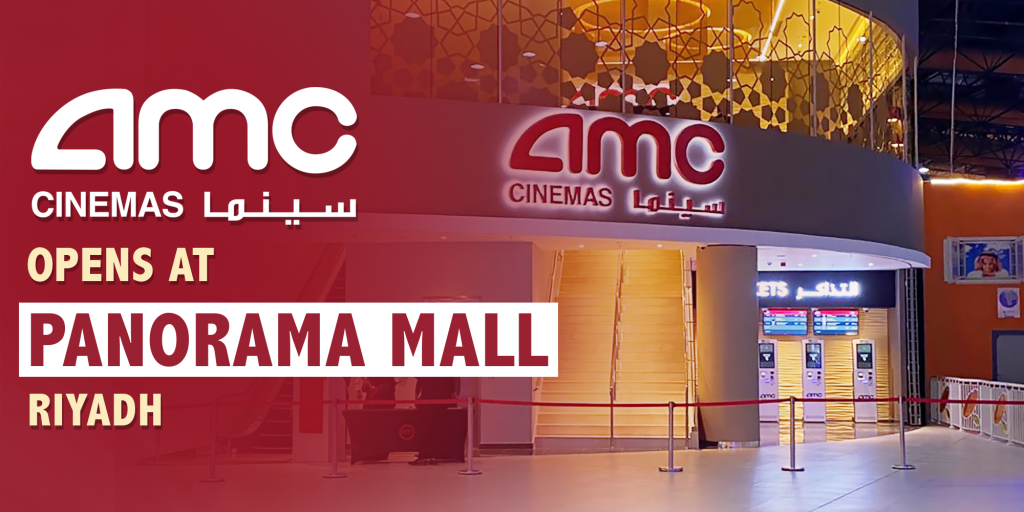 AMC Cinemas opened its newest location in Riyadh at Panorama Mall on Monday 16th December 2019.
The cinema is home to 10 screens with a total of 793 luxe reclining seats.
In celebration of the opening of the new cinema, AMC Cinemas held a special event at Panorama Mall where guests were treated to a sneak peek of the facility – a chance to sample the food on offer and a screening of their choice of the latest films in cinema (Dark Water, Jumanji: The Next Level and Ford v Ferrari).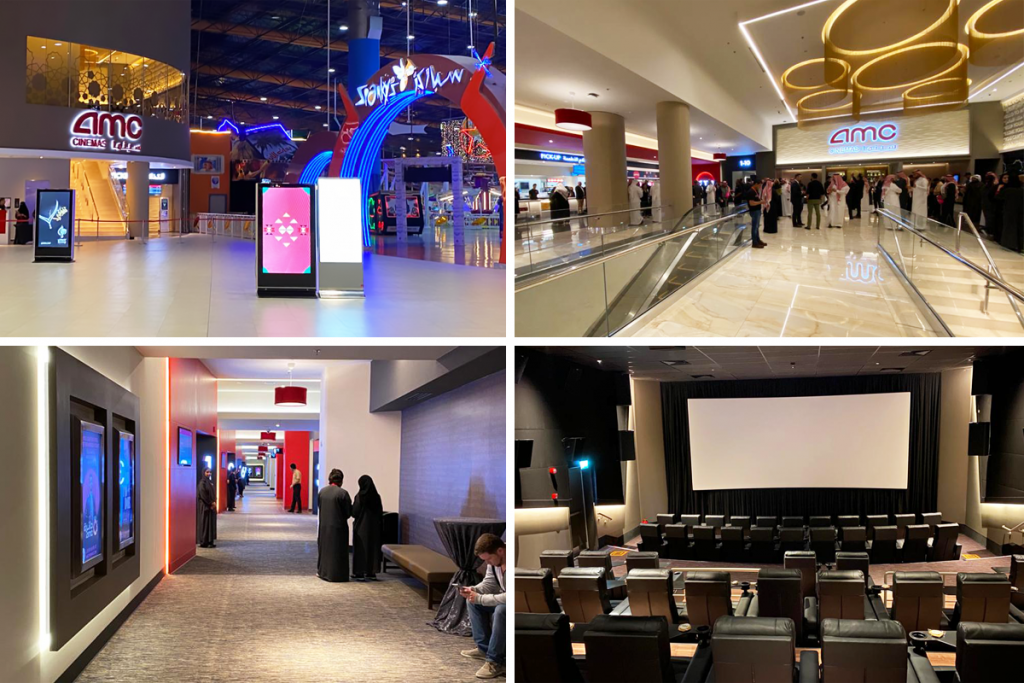 Declaring the cinema to be officially open, Adom Aron – CEO of AMC, revealed AMC's plans in the Kingdom. "We now have two theaters open in Riyadh, but we expect to open between eight and ten theatres by June, between 12 and 20 theatres next year, and 50 theatres in the next three, four years, and we expect to be the biggest and most luxurious cinema operator in Saudi Arabia," he said.
Mishal Alsowayan – Marketing Manager at AMC, added: "We're very happy to open AMC Panorama, and we're looking forward to opening more and more locations soon."
Panorama Mall is AMC's second location in Saudi Arabia, with the first located at King Abdullah Financial District (KAFD) – also the first cinema to officially open in the country on 18th April 2018. KAFD was recently renovated to feature 405 seats which include luxe recliners and plush rockers.
The cinema exhibitor presently operates 11 screens across 2 locations in KSA.
Tickets to movie sessions at Panorama Mall, as well as the revamped KAFD location are available on AMC's official website.
Motivate Val Morgan congratulates AMC Cinemas on its opening at Panorama Mall and warmly welcomes this new location to our cinema circuit. Contact us for cinema advertising opportunities in KSA.
Sources: Arab News, BroadcastPro and AMC Cinemas
Related Articles:
Motivate Val Morgan Welcomes AMC Cinemas to its Circuit in KSA