Wonder Woman 1984 Gets A New Release Date
April 6, 2020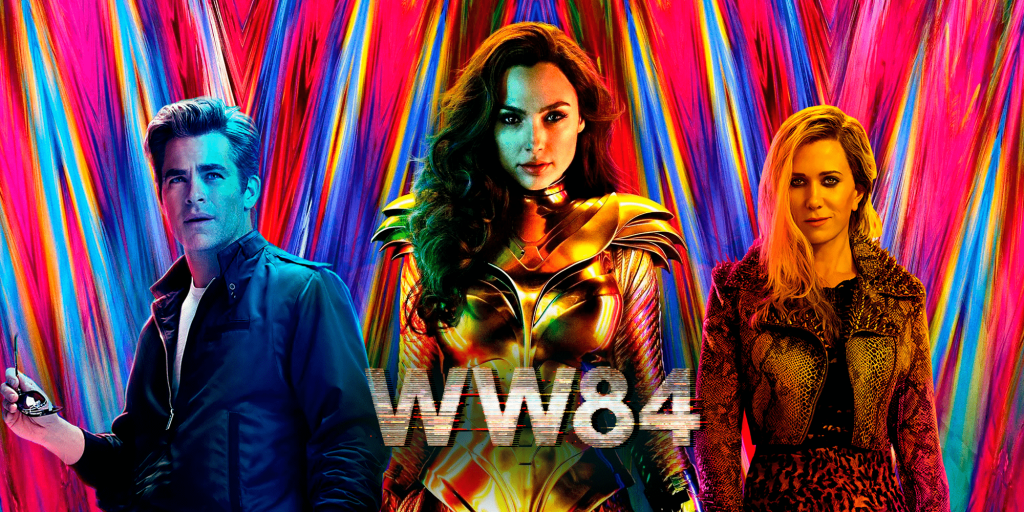 Wonder Woman 1984 to release on August 14, 2020 (worldwide)
The coronavirus crisis has hit the entertainment industry hard, with many film and TV projects forced to make some drastic decisions in recent weeks.
If you're anything like us, having witnessed Diana Prince's epic sprint through the bleak and hellish emptiness of no man's land, you are even more desperate for more from the DC's iconic goddess. But, it seems like all of us will have to wait a little longer to see Wonder Woman in action again!
Wonder Woman 1984 was initially set to release in early June, but has now been postponed until August 2020, and despite the rumours you might have heard, both Warner Bros. and director Patty Jenkins assures fans the now-delayed DC film will be released in cinema and not via VOD/streaming platforms.
In a tweet posted following news of the film's delay, Jenkins declared, "We made Wonder Woman 1984 for the big screen and I believe in the power of cinema." She then reiterated that Wonder Woman 1984's new release date is August 14, and that she prays for "better times for all by then."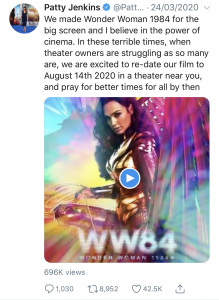 Most delayed movies currently plan to arrive in cinema at some point, though Universal decided to forgo its theatrical run of Emma, The Invisible Man, The Hunt and Trolls World Tour – releasing then directly on VOD. Some fans have called for other films to do the same as Universal in order for them to have access to more entertainment while in lockdown and quarantine at home, but no other movies have taken that route.
Jenkins also stressed that many cinemas are struggling to cope with their shutdowns, something that has been echoed by other directors. Christopher Nolan and Edgar Wright are among those who have encouraged support for cinemas during this time, either by buying memberships or through governmental assistance. In recent days, directors have championed the theatrical experience as more and more people rely on streaming services to keep them occupied.
Sources: Screenrant, World of Reel, Twitter and Techradar