Creative Spotlight: Honda | #StayHome Commercial | Made at Home
April 20, 2020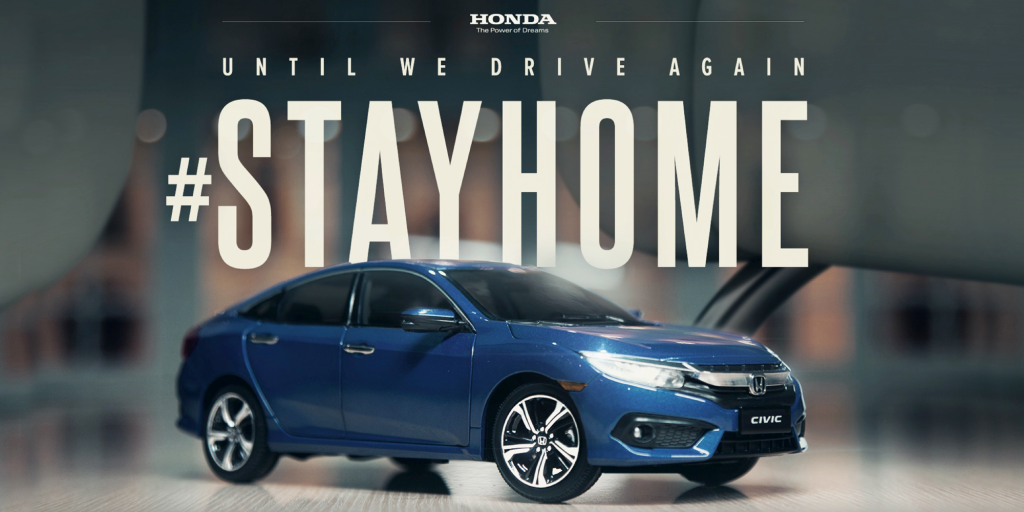 Since Covid-19 started, the activity of many brands has been significantly altered. One sector that is being affected is automotive. Brands are investing less on traditional advertising, while some are going completely dark.
But how is it possible to create a car commercial when it's impossible to go outside due to lockdowns? Honda UAE together with Memac Ogilvy Dubai found a way to craft the ad doing everything from home (written, directed, edited and watched), relating it back to #StayHome and using the Honda Civic.
But not a regular Civic. For its new commercial, Trading Enterprises – Honda used a full-scale miniature car. The camera shots managed to fool the eye so that at all times you feel like you're watching a real car commercial.
Throughout this piece we can read: "This might be the first car commercial to be written, directed, edited and watched entirely from home". A message of adaptation, commitment and encouragement, showing what we can continue to do from home. Closing with "Until we drive again", the Japanese brand sends a message of desire to the world to drive again as soon as possible.
With this piece, Honda UAE demonstrates everything we can still do through what seemed impossible: a car commercial made entirely from home.
Credits:
Agency
Chief Creative Officer / Juggi Ramakrishnan
Creative Director / Jean-Pierre De Villiers
Creative Team / Nicolas Lopez and Fernando Montero
Client Team Lead / Hadi Ballout
Senior Account Manager / Kenneth Monis
Account Manager / Firas Rehimi
Head of Production / Amin Soltani
Director / Amin Soltani
Junior Producer / Ann Vaas
Client
Grant Bowring / Head of Marketing & Brand Operations
Rohit Bedekar / Marketing Communication Executive
Emad Hassan / Digital Marketing Manager
Source – Campaign Middle East