VOX Drive-in Movie Screenings are Now Carbon Neutral
June 16, 2020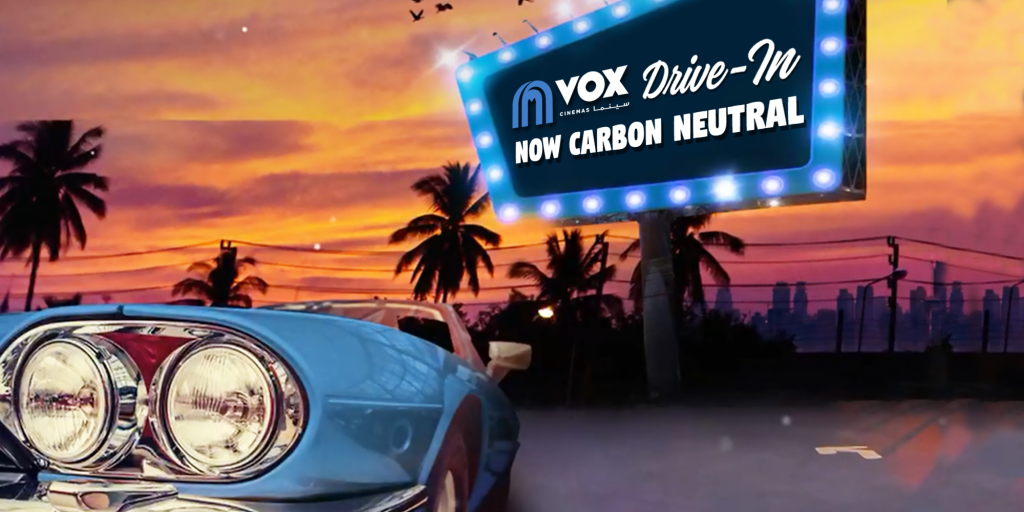 Majid Al Futtaim in collaboration with the UAE Ministry of Climate Change and Environment (MOCCAE) and VOX Cinemas celebrated World Environment Day by hosting the region's first carbon neutral drive-in movie screening for Tesla cars.
The special screening, which took place at VOX Cinemas Drive-In on the rooftop of Mall of the Emirates on 6th June 2020, was attended by the UAE Minister of Climate Change and Environment, His Excellency Dr. Thani bin Ahmed Al Zeyoudi, along with over 100 movie enthusiasts in their Tesla electric cars.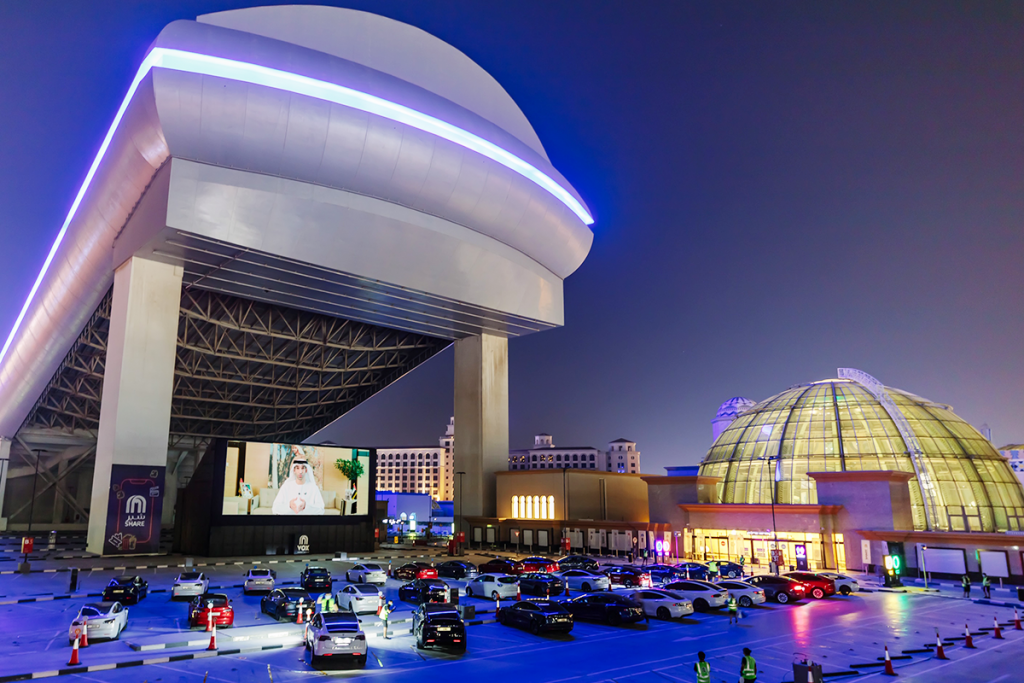 To mark the international awareness day, and in continuation of its ongoing sustainability efforts, Majid Al Futtaim also announced that it is partnering with Dubai Carbon Centre of Excellence to offset the carbon emissions from all VOX Drive-In screenings.
Majid Al Futtaim's partnership with Dubai Carbon Centre of Excellence will ensure that all screenings held at the VOX Drive-In will have a carbon neutral footprint. This will be done by assessing and minimising climate impact through carbon measurement, reduction of avoidable carbon emissions, and offsetting the remaining ones. In addition, Majid Al Futtaim has implemented a waste collection process to ensure 100% waste recycling rates.
Cameron Mitchell, CEO of Majid Al Futtaim Cinemas said, "Our Mall of the Emirate's Drive-In, has proven to be incredibly popular, not only when it was the only cinema in the MENA region that was operating, but even more recently as cinemas have started to open across Dubai. This has reminded us that our guests are missing the big screen movie experience, made even more impressive when set beneath the iconic Ski Dubai indoor ski centre, and accompanied by their favourite popcorns, nachos and Pepsis. We are very proud to partner with Dubai Carbon Centre of Excellence to ensure that the VOX Cinemas Drive-In is a carbon neutral experience. Sustainability is a core pillar of Majid Al Futtaim, and VOX Cinemas is committed to finding sustainable ways to minimise our carbon footprint and protect our planet for future generations."
Ibrahim Al-Zu'bi, Chief Sustainability Officer, at Majid Al Futtaim Holding commented: "The implications of the COVID-19 pandemic will be felt well into the future. As we look to rebound and rebuild businesses and economies, we must place as much emphasis, if not more, on social and environmental prosperity. This year's World Environment Day is a great opportunity to take a brief step back from the COVID-19 headlines and raise awareness of the implications climate change has on our lives. For Majid Al Futtaim, it is an opportunity to influence sustainable behavior across our communities and ask our partners, tenants and suppliers to join the fight against climate change. Joining the Ministry of Climate Change and Environment and VOX Cinemas to host the first carbon-neutral drive-in cinema screening is a testament to the power of collaboration to tackle the issue and drive impact."
Tickets for the VOX Cinemas Carbon Neutral Drive-In can be booked on voxcinemas.com or through the VOX Cinemas iOS and Android app.
Contact Motivate Val Morgan for cinema advertising opportunities at the VOX Drive-In.
Source: Majid Al Futtaim (Press Release)
Related Article: