Upcoming Blockbusters Releasing on the Big Screen in 2020
August 24, 2020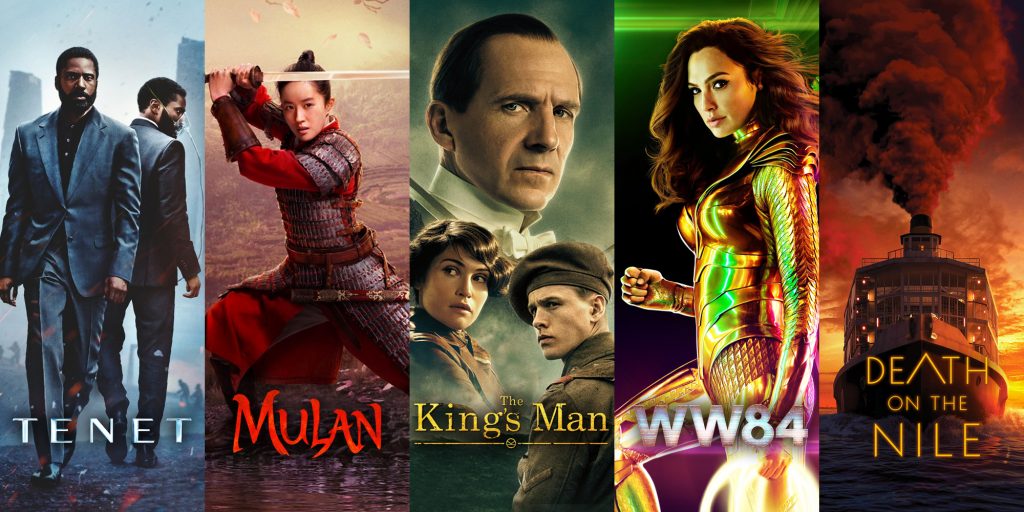 The cinema industry like most industries, has been massively impacted by the COVID-19 pandemic. However, with 48 per cent of the world's cinema screens re-opened, the industry is presently looking to rebuild itself with the release of some MEGA blockbusters in Q3 and Q4 2020.
After several months of the lack of major movie releases in cinemas, we've got some exciting news: VOX Cinemas has announced the release dates of some hugely-anticipated new movies, coming to a big screen near you in the coming weeks.
In a break from tradition, Christopher Nolan's sci-fi/thriller – Tenet, will hit screens in the Middle East on 27th August, ahead of the US. Based on movie ticket pre-bookings in the UAE, all shows for Tenet are booking out fast – that's how eager audiences are for new blockbuster content!
September will feature Mulan – live-action adaptation of Disney's classic animated film of the same name, releasing 4th September, and The King's Man – the third instalment in Matthew Vaughan's popular period spy franchise, releasing 17th September.
For October, there's Wonder Woman 1984 – the DC sequel which continues the story of the Amazon warrior princess Diana, releasing 1st October, as well as Death on the Nile – a new adaptation of the Agatha Christie novel, releasing 22nd October.
Chief Executive Officer of Majid Al Futtaim Cinemas and Majid Al Futtaim Leisure and Entertainment, Cameron Mitchell said: "After several months of speculation and delays, I'm excited to announce that blockbusters are back at VOX Cinemas and unveil our impressive slate of must-see movies."
Mitchell added: "There is a real pent-up demand for new releases and, with major tentpoles such as Tenet about to hit our theatres, we're expecting a significant increase in box office sales."
Advertisers, here's your chance to advertise your brand alongside these MEGA Blockbusters. Click here to access our special offer for TENET, and contact us for more information on cinema advertising opportunities alongside the upcoming blockbusters.
Sources: Gulf Business, Gulf News, What's On and VOX Cinemas