Get Ready for LYNX Live
September 21, 2020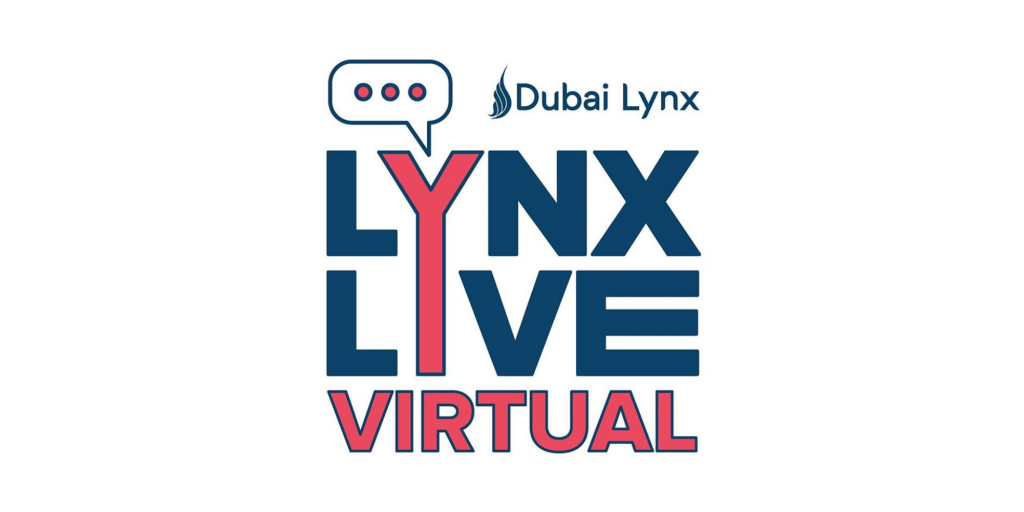 From 5-7 October 2020, LYNX Live comes to LIONS Live, bringing together talent from across the world to talk about what's next for creativity in MENA.
Now, more than ever, the importance of creativity is fundamental. LYNX Live will provide a platform for the industry to collaborate, learn and be inspired by MENA focused content.
Enjoy a daily programme of original series, creative conversations, debates and interviews in a beautifully produced magazine show format. It is open and freely accessible to the whole advertising communications industry, with content for the young Lynx community, as well as agency and brand leaders.
What's On:
KEYNOTES
In-depth talks and discussions presenting fresh thinking on topical issues which will both inspire and challenge MENA's creative industry.
LYNX STORIES – MY CREATIVE JOURNEY
MENA's greatest storytellers and creative stars share lessons from, and secrets behind, a long-lasting career in creativity. Success stories with their own uniquely creative spin.
MENA, WHAT'S NEXT?
Diverse thinkers share thoughtful and provocative future scenarios – based on science, data, insight and their own ideas on what will matter most in the years to come.
MARKETERS FROM MENA
How to manage remote leadership in lockdown? Will the world of marketing in the MENA region change forever? What keeps the brand leaders in the region awake at night? These are some of the talking points the 'Marketers from MENA' series explores.
LYNX SHORTS
Extraordinary brands, agencies and people talk about creativity. Surprising and original, these films showcase some of the region's finest minds and the sharpest thinking in the industry.
The LYNX Live Debate
Industry leaders come together to figure out what's next. We tackle a hot topic affecting MENA's creative community, with perspective from important people across the business of creativity.
The Talent:

The schedule is being confirmed and will be released soon, in the meantime here are just a few of the confirmed speakers:
Ali Rez, Regional Executive Creative Director, Middle East and Pakistan Impact BBDO
Vidya Manmohan, Ex-ECD, GREY Dubai
Kalpesh Patankar, CCO, VMLY&R, MENA
Asad Rehman, Unilever
Zainab Salbi, Humanitarian, Author, and Media Personality
Christine Harb, VP Marketing CEMEA, VISA
How to Register:
Register on the LIONS Live platform where LYNX Live will be streamed. You can use your existing Dubai Lynx account details to log in to LIONS Live. Otherwise, you will need to create a new account.
Click here to register
Visit Dubai Lynx for more information: www.dubailynx.com
Sources: Cannes Lions and Dubai Lynx