MBR City | Diwali 2020 Cinema Ad | UAE
November 16, 2020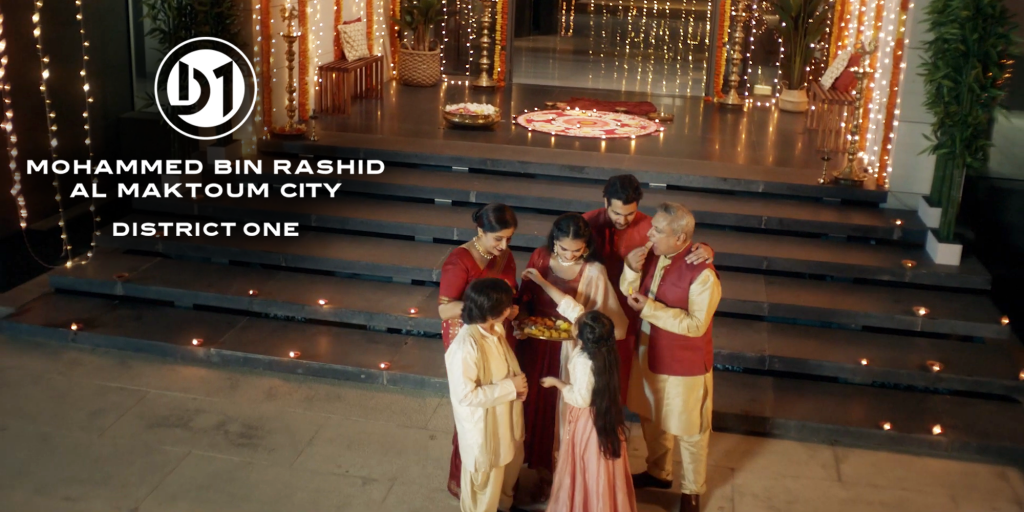 Introducing the MBR City 2020 Diwali cinema ad campaign
Diwali – the festival of lights, is one of the most popular Indian festivals widely rejoiced by Hindus across the globe. The festival symbolizes the spiritual 'victory' of light over darkness, good over evil, and knowledge over ignorance. It is a time for both gratitude and happiness, and is celebrated by families and friends with the lighting of oil lamps, exchange of presents, feasting on traditional sweets and wearing new ethic outfits.
This year's festival fell on Saturday 14th November, and even though we are still very much in COVID-19 mode, the spirit of Diwali lived on, with families celebrating responsibly and festival related events executed in compliance with COVID-19 safety protocols.
Bringing a touch of Diwali to the BIG Screen this year was Mohammed Bin Rashid City (MBR City). As part of the 6 week on-screen campaign (from 5th November to 16th December 2020) with Motivate Val Morgan, MBR City dedicated ten days (5th – 14th November 2020) to its bright and glamorous 2020 Diwali creative.
The 60 sec. Diwali creative screened across multiple VOX, Reel and Oscar cinema locations in the UAE:
VOX Cinemas – Marina Mall, Yas Mall, Mall of the Emirates, City Centre Mirdif, Burjuman and Mercato
Reel Cinemas – The Dubai Mall, Dubai Marina Mall and Jebel Ali Club
Oscar Cinema – Al Foah Mall and Al Shaab Village
MBR City has been a valued advertiser of Motivate Val Morgan since 2018, with a range of campaigns booked around the year, especially alongside festivals such as Ramadan/Eid and Diwali.
Below are two other festive ad campaigns by MBR City in 2019:
Interested in launching a campaign around festive times? Diwali may be behind us, but Christmas – a time for joy, love and cheer, is close approaching.
Get in touch with a member of our sales team for more information on advertising on the BIG Screen during the month of December 2020 – in the lead up to Christmas.