Movies to Watch in the Lead up to Valentine's Day
February 9, 2021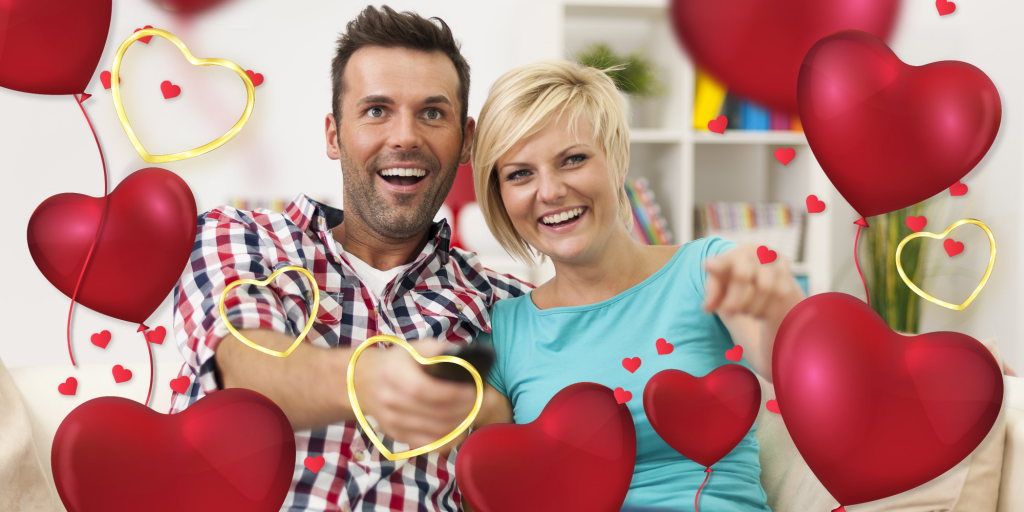 'Tis the season for love and romance… check out our comprehensive list of movies to watch in the lead up to Valentine's Day!
As the season of love approaches, it's time to start planning for Valentine's Day. Will you be making reservations at a fancy restaurant to celebrate with your significant other? Or are you more inclined towards buying your Valentine a box of mouth-watering chocolates or the freshest bouquet of roses in town? Or maybe you are one to go all out and do all of the above? But one thing is for sure…. Valentine's Day 2021 will not be the same as every other you've previously celebrated.
Due to the on-going COVID-19 pandemic, and in an effort to help curb the spread, it's safe to presume that a majority will be planning a more low profile Valentine's Day with their loved one this year. So we've got a brilliant idea for you to consider… why not binge watch romantic movies with your significant other in the lead up to the day Cupid is at his busiest? There's an array of movies to choose from the list we've compiled below… take your pick, or watch them all!
Romantic Comedies:
Love with a side of well-timed jokes! Whether the story line revolves around two lifelong friends finally confessing their love to each other, or two strangers who fall in love at first sight, everyone loves a good rom-com!
The Proposal
Isn't It Romantic
Mamma Mia!
Accidental Love
Love Actually
Love, Guaranteed
The Five Year Engagement
Period Romances:
Into historical and costume romance movies? Wooing a girl in the olden days was nothing short of going to battle, as the women most often called the shots! Watch any of the movies listed below and you'll agree!
Pride and Prejudice
Anna Kerenina
Becoming Jane
Les Misérables
Chick Flicks:
Valentine's Day does not have to be about spending it with a romantic partner, it can be well celebrated with your best friend, too! Grab a tub of fresh popcorn and set up a movie night with BFF or BFFs – the more the merrier!
Pretty Woman
Pitch Perfect
Bride Wars
Two Weeks Notice
You've Got Mail
27 Dresses
50 First Dates
Action Romance:
Do you consider romantic comedies to be a tad 'over the top'? If so, we recommend a refreshing combination of love and action that will keep you at the edge of your seat, while leaving you love-struck.
Game Night
This Means War
Baby Driver
Speed
Mr. & Mrs. Smith
The Bounty Hunter
Paranormal Romance:
Movies featuring immortals falling in love with mortals and protecting them from harm appeal to not just teenagers and adolescents, but also to many adults – we all like to believe in the concept of a mythical world!
The Twilight Saga
Dead Again
I am Number Four
Beautiful Creatures
Beastly
The Mortal Instruments: City of Bones
Romantic Thrillers:
For those with a sense of curiosity, romantic thrillers are a must watch! Movies that keep you in suspense till the end, with a hint of romance brewing between the main characters. This sub genre will bring about a rollercoaster of emotions that will keep you hooked till the very end!
Passenger
The Invisible Guardian
Focus
Widows
With an array of sub-genres and movies to choose from, sit back and unwind with your loved one this Valentine's Day. Team Motivate Val Morgan wishes you a mushy and romance filled Valentine's Day!
Sources: Medium, Premium Beat, YouTube, Wikipedia and Rotten Tomatoes