The Best Action Sequences from Hollywood
March 9, 2021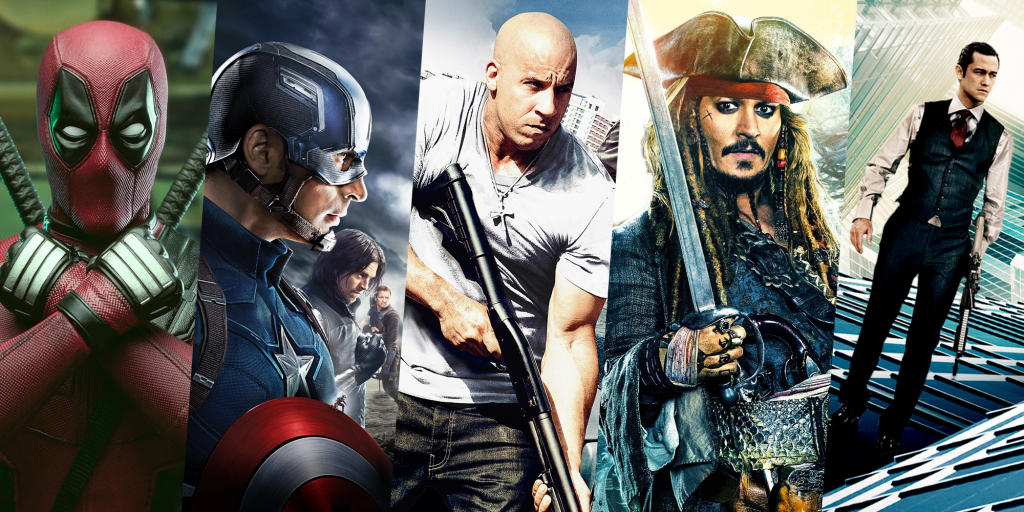 How many action movies would you say had that one one well choreographed and epic fight scene? Here are our top five picks of the best action scenes from Hollywood!
At the core of any action film should be that one truly impressive action-sequence… one which isn't just about the action, but so much more. The sequence itself should have a story, with elements such as timing, level of impact and how the characters embody that scene.
But what are the key ingredients at play beneath all the punches, kicks, and bloodshed?
Here are five of our favourite action sequences from Hollywood that bowl us over and leave us in awe, even today!
 
1. Opening Freeway Attack – Deadpool
Deadpool's hilarious opening battle on the freeway sets the tone of the film. It works on its own as an independent action scene, but with the wit and fourth-wall shattering wisdom of Deadpool overlaying the action, it gives a fitting introduction of the movie to its audience. Deadpool also makes creative use of the vehicle's cigarette lighter as he counts down his bullets with manic glee.
2. Superheroes Face Off – Civil War
The superhero battle at the airport in Civil War is the realization of every comic book fan's lifelong dream. Complimented by exceptional CGI and character performances, this scene is one of the most entertaining fights ever put on film. Civil War offers a thrilling fight, where one finds themselves rooting for both sides.
3. The Bank Vault – Fast and Furious Five
The scene where Dom and Brian pull the bank vault through the streets, while using it as a weapon against crooked cops is fun, destructive, unique and thrilling – all at the same time! What makes this installment of the Fast & Furious franchise a cut above the rest is the filmmaker's ability to successfully craft the scene in a manner where each character knows exactly how to own specific moments of that scene.
4. Jack Sparrow vs. Will Turner Sword Fight – Pirates of the Caribbean: The Curse of the Black Pearl
There is a finesse to the sword fight scene between Jack and Will. The amalgamation of the witty banter and commendable choreography – the use of loose floorboards, improvised weapons and emphasis on every twist and reversal, complements each other and keeps audiences hooked from start to end.
5. Zero G Hallway Scene – Inception
The rotating hallway dream fight in Inception is pure creative choreography by Christopher Nolan and the team., for it is one of the few modern action sequences to rely solely on camera effects. The intense sequence which sees the actors fighting against time and gravity has us sitting on the edge of our seats, wanting more.
Action scenes might be the most exciting to watch , but they are also some of the most complicated to shoot. Capturing a fight on film requires carefully executed techniques in order to make it exhilarating, realistic, and safe for all involved. Below is a list of action films slated for release in 2021, which we believe have epic action sequences to offer:
Godzilla vs. Kong (March), Mortal Kombat (April) , Sooryavanshi (April), Fast and Furious 9 (June), Top Gun: Maverick (July), K.G.F: Chapter 2 (July), No Time To Die (October), Ghostbusters: Afterlife (November) and Spider-Man: No Way Home (December)
Contact a member of our sales team for advertising opportunities alongside these upcoming action blockbusters!
Sources: Wikipedia, YouTube, IMDB, Amex Essentials and Screen Rant