VOX Cinemas Launches at Hail Square in Saudi Arabia
June 1, 2021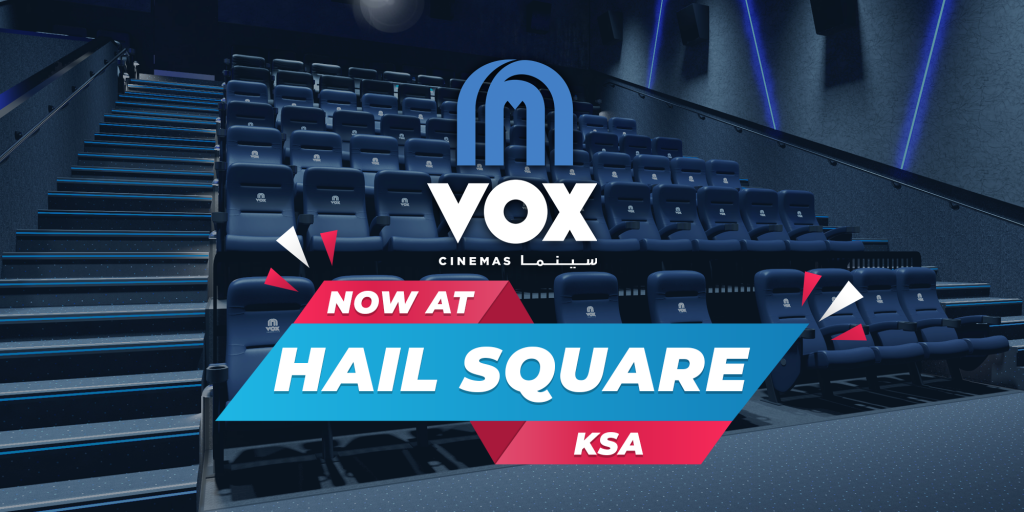 VOX Cinemas opens its first ever 10-screen multiplex in Hail at Hail Square, Saudi Arabia
VOX Cinemas opened its first ever multiplex in Hail, Saudi Arabia on 14 April 2021. The launch of the 10-screen cinema with a total of 1,309 seats at Hail Square underpins VOX Cinemas' commitment to expand its footprint to new cities and make its world-class leisure, entertainment and cinema experiences accessible to everyone across the Kingdom.
VOX Cinemas Hail Square boasts signature concepts including VIP, a luxurious offering for discerning movie lovers and KIDS, a colourful and dedicated auditorium catering to young film fans and their families, as well as cutting-edge audio-visual technology for an immersive and unrivalled cinematic experience.
Hail Square marks VOX's twelfth cinema in the Kingdom and fourth opening since the start of the COVID-19 pandemic. The state-of-the-art multiplex also features Yalla! Bowling, a family and kids entertainment centre with eight bowling lanes, as well as an array of arcade games such as foosball, billiard tables, air hockey and sub soccer to entertain the whole family.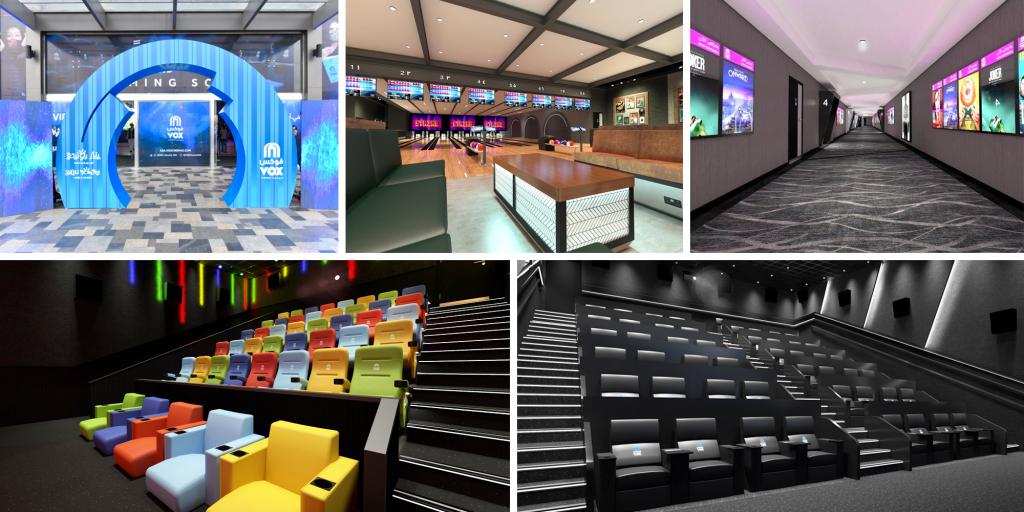 Mohamed Al Hashemi, Country Head, Kingdom of Saudi Arabia, Majid Al Futtaim Leisure, Entertainment, Cinemas and Lifestyle, said, "We are extremely proud to be opening the first ever multiplex in Hail, which reiterates Majid Al Futtaim's commitment to enter new cities, support job creation and make our leisure and entertainment concepts accessible to families throughout the Kingdom. As part of our endless pursuit to create great moments for everyone, every day, we deliver innovative and integrated cinematic experiences that exceed the expectations of our valued guests." Al Hashemi added, "VOX Cinemas is dedicated to realizing the goals of Vision 2030 and we will continue with our ambitious expansion plans by opening several new multiplexes throughout the Kingdom this year. Saudi Arabia was the top theatrical market in the Middle East in 2020 and we look forward to leveraging the opportunities of the nascent and rapidly evolving leisure and entertainment sector in this market. We remain incredibly appreciative of our partnership with His Highness Prince Bandar Al Saud and the Unified team and are committed to bringing world-class entertainment offerings to all of their new mall developments."
Prince Bandar bin Khalid F. Al Saud, President of Unified Real Estate Development said, "In VOX Cinemas we have found a partner that shares the same principles of commitment, ethics and executional excellence that we have at Unified. We are truly delighted to be a part of this world class cinema in Hail which will offer our customers a unique experience and, importantly, will create over 200 job opportunities. We continue to grow our partnership with Majid Al Futtaim and VOX Cinemas, and we look forward to further creating more and more one of a kind entertainment venue through our partnership in line with the Kingdom's vision 2030 and the Quality of Life Program."
VOX Cinemas presently operates 134 screens across 12 locations in 5 cities, making it the largest exhibitor by screen count, and the largest independent distributor in the Kingdom. Motivate Val Morgan warmly congratulates VOX Cinemas on the opening of Hail Square and warmly welcomes this new location to our regional cinema circuit.
Contact a member of our team to advertise your brand on the screens of VOX Cinemas – Hail Square.
Sources: VOX Cinemas (Press Release)
Related Articles: