Cinema – What We've Learned During The Pandemic
November 15, 2021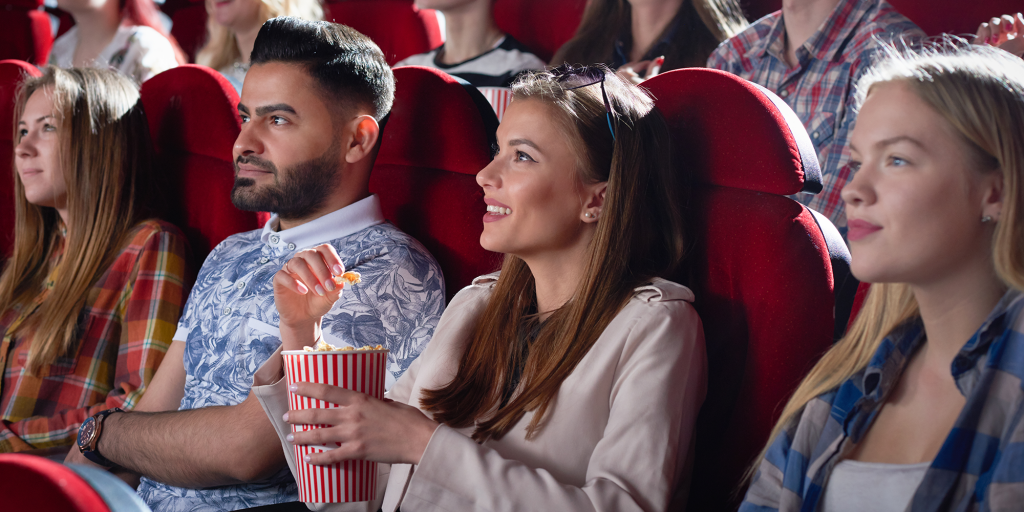 It's been nearly two years since the onset of the pandemic, and whilst the world is moving towards returning to near normalcy, cinemas around the world are now open, with audiences back to enjoying movies on the BIG screen at cinema.
However, the lingering question that remains is that, despite the surge in streaming content, can cinemas return to pre-pandemic levels?
We have explored current market trends and how the present will influence the future of this time-honored tradition – watching a movie on the BIG screen:
The Great Escape: Cinema is undoubtedly a means of escape. Movies were the most popular form of entertainment during the dreary moments of pandemic, but recent box office figures have proven that viewing movies at home is just a ploy to compensate for the inability of watching movies in a theater. A majority of audiences believe movies enjoyed at the cinema offers a range of richness and passion that goes beyond the mere escape from reality.
Content: Filmgoers are willing to return to the cinema for content they believe in. During the early stages of reopening, cinemas struggled mainly due to the lack of content, as a result of  major tentpoles placed on hold, while others released across on-demand platforms. However, when studios were willing to take risks, which was the case with Shang-chi and the Legend of the Ten Rings, it paid off well.
An Experience: The pandemic has changed the consumption behavior of cinema audiences. However, this change represents a huge opportunity for the industry to engage in more innovative and personal ways with moviegoers. Cinema visits can be part of a broader experience-based value delivered to audiences. For example, an increase in the number of films made in new digital formats – such as IMAX and Dolby, illustrate the positive shift in the audiences' fondness for cinema as an experience.
Patience is Profit: When movies are released simultaneously on streaming platforms, the profit potential – for blockbusters, is hindered. For example, Marvel's Black Widow, which had the potential to gross between $750 million and over $1 billion at global box office, made much less due to simultaneously releasing on streaming platforms. In a similar manner, the earning potential for original movies to become megabuck movies is also limited by streaming release.
The Future: Increased production costs have been a pain point for independent filmmakers, for only the larger studios that can take bigger risks in terms of funding and marketing their movies. Studios recognize that the economics of blockbusters are based on box office. Thus, for the next few years, original scripts will be less sought after by studios for theatre releases in favor of franchises and reboots. It is also likely that more studios will expand their animation offering to adult and family audiences, given that it is easier to produce.
It's becoming clearer that the pandemic likely exacerbated trends that were already in place before it began—blockbusters earn bigger bucks, and the gap in terms of fare between independent films and superhero movies grows. 2021 has done necessary legwork for cinema recovery. While the franchise frenzy will continue to drive the cinema recovery in 2022, audiences are yet to be tested on their willingness to support smaller movie releases in theaters.
Sources: Variety, CineBlend, Deloitte and IMDB