Muvi Cinemas Opens at Salaam Mall in Riyadh
December 13, 2021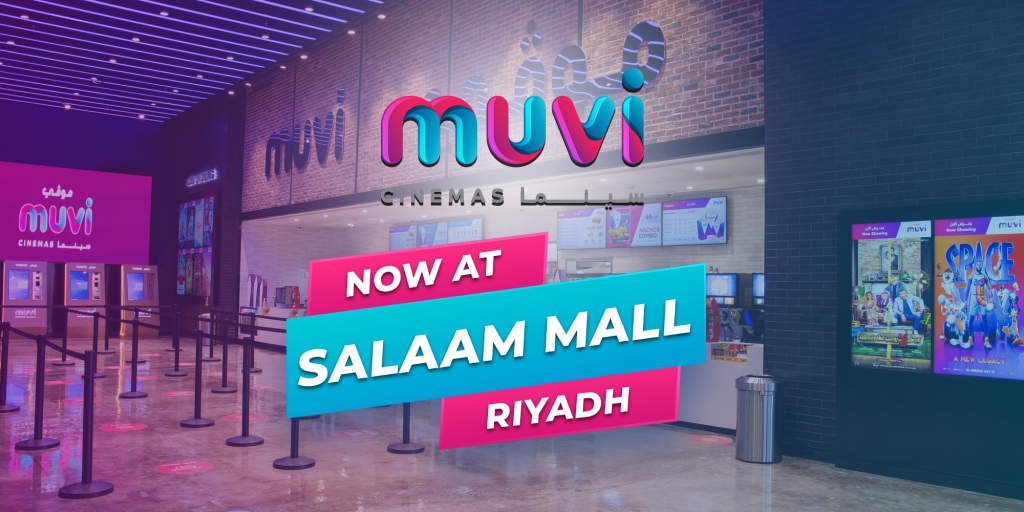 Muvi Cinemas – Salaam Mall in Riyadh is the latest cinema to open as part of the exhibitor's roll out plan to grow to 307 screens across the Kingdom of Saudi Arabia over the 12 months ahead.
Muvi Cinemas opened its thirteenth location at Salaam Mall in Riyadh on 1st December, 2021. The cinema features 8 standard screens with a total of 1,056 seats.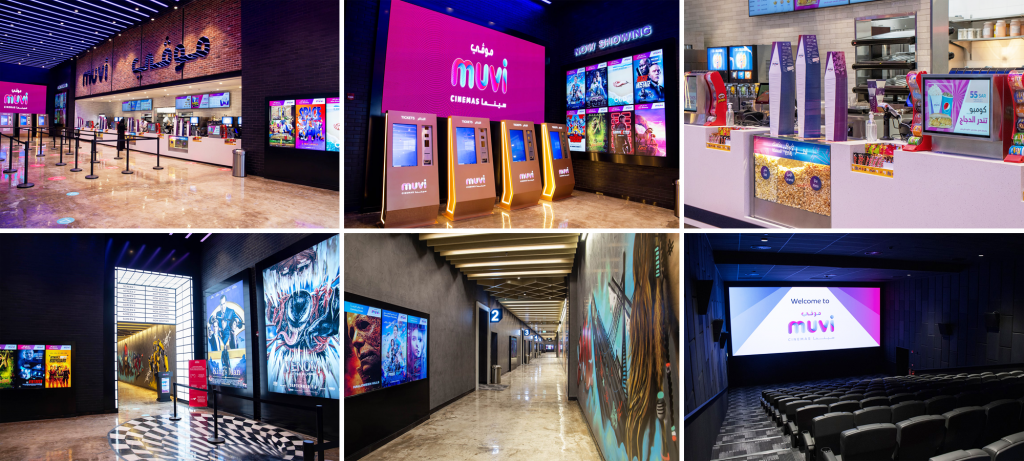 Similar to other Muvi locations, Salaam Mall – spanning 3,274 sqms, was designed by UK's Chapman and Taylor and has a theme of urban downtown, with the intention of creating a dynamic, modern and innovative cinema experience. Internal spaces are characterised by an industrial, yet luxurious, material palette, including timber, exposed steelwork, exposed brickwork and an exposed concrete floor. Digital LED screens and dramatic lighting installations complement the city warehouse feel, providing a strong visual identity for the cinema exhibitor.
Located in Riyadh's suburban Alawali area, Salaam Mall offers a great stop for shopping dining and entertainment.
Muvi Cinemas presently operates 127 screens across 13 locations in 8 cities across Saudi Arabia.
Contact a member of our sales team for cinema advertising opportunities on the screens of Muvi Cinemas –Salaam Mall.
Sources: Zawya and MUVI