The Best Christmas Ads of 2021
December 13, 2021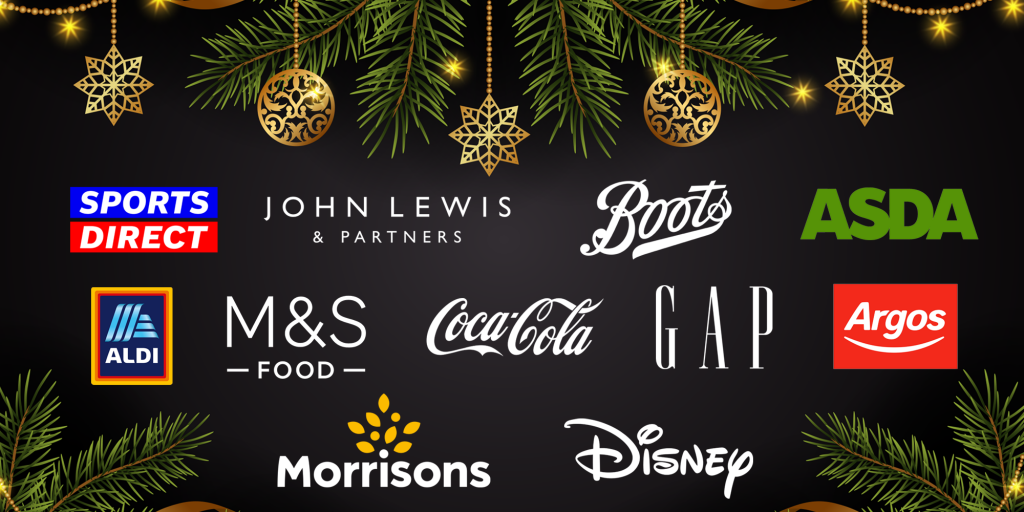 From John Lewis, to M&S and Disney, here's a list of the best Christmas ads in 2021 from around the world.  
We're at that time of year again, when the Christmas ads we see leave us feeling nostalgic, teary-eyed, emotional and in the mood for holiday time spent with family. They also give us a sense of collective spirit.
In contrast to subdued messages of pandemic stricken 2020, brands have gone all out with their storytelling this year. From fantasy filled extra-terrestrial scenarios, to intimate tales of holiday gatherings, here's a collection of all the festive Christmas ads from your favourite brands and retailers, including the much talked about ones from John Lewis and M&S.
Check out the best Christmas ads of 2021 that reflects a year full of change, hope and joyful optimism:
John Lewis & Partners – Unexpected Guest
The U.K. retailer is back with a heartwarming tale set to cover of 'Together in Electric Dreams'. The two-minute advert, entitled 'Unexpected Guest', is a joyful story of friendship between a young boy called Nathan and the space traveler, Skye, as they celebrate the magic of Christmas moments.
M&S Food – Percy Pig comes to life for the first time EVER!
Marks & Spencer's Christmas advert for this year features Spiderman star Tom Holland as the voice of Percy Pig. The Christmas clip, which also stars Dawn French as a festive fairy, sees Percy Pig come to life and explore the treats on offer in an M&S food hall.
Aldi: Ebanana Scrooge
Aldi has released a charming Dickensian-style take on 'A Christmas Carol' with a spot that follows the story of Christmas loathing Ebanana Scrooge, who is reminded of the joys of the festive season by Kevin the Carrot. It's part of a seasonal campaign that will see 1.8 million meals donated to families that need help across the UK over the festive period.
GAP – All Together Now
Katy Perry sings a Beatles song – 'All You Need Is Love', while playing the guitar in GAP's 2021 Christmas advertisement.
Disney – The Stepdad
Disney celebrates blended families with its new Christmas ad. The Stepdad is a beautiful animated short that sees a new stepfather moving in with the family at the beginning of the holiday season, and it's such a lovely example of how families can learn to interact with each other… you are definitely going to cry at least once when watching the ad. The Stepdad is a sequel to last year's animated short from Disney – Lola.
Sports Direct – GO ALL OUT This Christmas
It's the most expensive Christmas advert ever. And with tennis champ Emma Raducanu and football ace Jack Grealish leading a line-up of 16 sports stars, it is bound to score highly with viewers.
Boots: Bags of Joy
BAFTA-nominated actress and 'Doctor Who' star Jenna Coleman plays the leading role in Boots' festive ad for 2021. As Boots puts it, "This Christmas is all about joy." The joy of being with friends and family, the joy of getting out there and connecting with each other.
Argos: Baubles to Last Year! Christmas is On
Another British retailer to recognise our appetite for going BIG this festive season given the disappointment of last year. The campaign shows the pure joy of Christmas and all the ways we can make a big splash. The 60-second fun spot reminds us that Argos is a decent source of inspiration for shoppers looking for that perfect gift for family and friends.
Asda: Make Christmas Spectacular
Asda's Christmas spot which features a family gliding through the festive season on their ice skates. The ad is about making the festive season 'spectacular'!
Morrisons: Farmer Christmas
Morrisons is introducing Farmer Christmas to the nation with its festive ad this year, following two young friends who discover the other hero of Christmas. The 60-second spot tells a tale about Farmer Christmas who works all year too in order to deliver a delicious Christmas feast to tables across the country.
Coca-Cola: Chimney
Coca-Cola is another brand to into some real magic this Christmas with its festive ad that focuses on the concept of community. Featuring a story of a young boy who brings his apartment block together to celebrate the holidays, it opens with his desire to create a chimney out of cardboard boxes, ready for Santa Claus to deliver presents
Have a Christmas ad you would like to run in cinema? Contact us for more information on advertising across our circuit in the GCC.
Sources : Creative Boom, The Sun, Daily Mirror