Muvi Cinemas Opens at Al-Yasmin Mall- Jeddah in KSA
February 21, 2022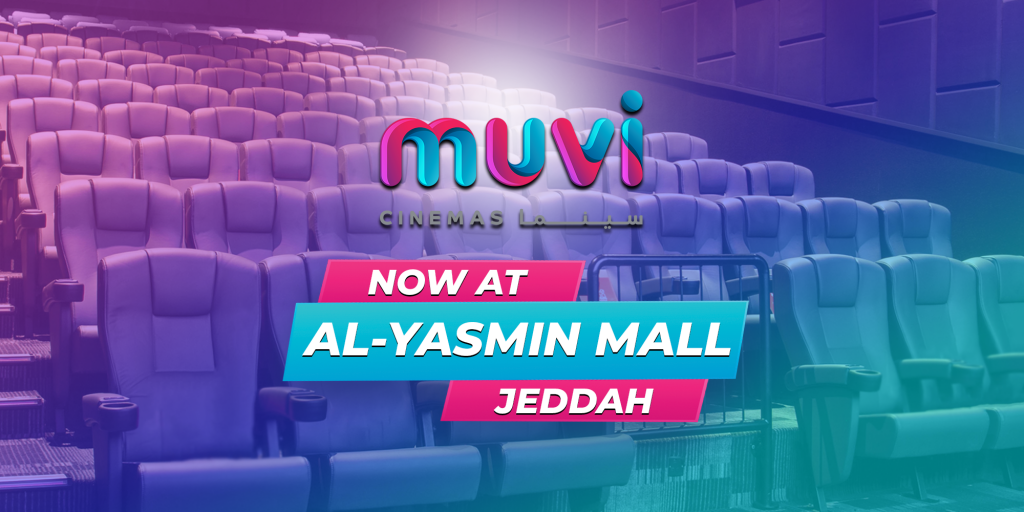 Muvi Cinemas – Al-Yasmin Mall, Jeddah is fifth location by the operator in Jeddah.
Muvi Cinemas opened its twentieth location at Jeddah's Al-Yasmin Mall on 20thJanuary 2022, extending the homegrown cinema chain's network.
The latest cinema boasts 9 Screens with a total of 1,339 seats and features an Xperience screen for large screen cinema experience.

The 60,000 sq m, Yasmin Mall is an upbeat family friendly shopping mall and is home for 210 retail outlets and has a variety of entertainment and leisure options.
Together with the openings of muvi Boutique – Tala Mall and Boulevard Riyadh (which opened in December 2021), Muvi Cinemas presently operates 174 screens across 20 locations in 9 cities across Saudi Arabia.
*More information on muvi Boutique – Tala Mall (Riyadh), Boulevard Riyadh (Riyadh) to follow soon.
Contact a member of our sales team for cinema advertising opportunities on the screens of Muvi Cinemas – Al-Yasmin Mall.
Sources : Muvi, Saudi Gazzette
Read More :
Muvi Cinemas Opens at Mujan Park – Khamis in KSA