Witness the 'Clash of the Titans' on Indian Independence Day
The Indian Titans – Akshay Kumar's Mission Mangal, Saaho featuring Prabhas and John Abraham's Batla House, will battle it out at box office when they release in cinema on 15th August 2019 – a special day for all Indian nationals as the date also marks the 73rd Independence Day of India. The release date of the three blockbusters also happens to fall on the weekend of Eid al-Adha – a weekend guaranteed to user in large cinema audiences.
From, fairytales to blockbusters, 'the rule of three' principle suggests things that come in threes are inherently more humorous, satisfying and effective than any other number of things.
With that being said, here's a quick look at the three Indian Mega Blockbusters releasing on Indian Independence Day:
Mission Mangal (Hinid)
Saaho (Telugu, Tamil, Hindi)
Batla House (Hindi)
Here's your chance to reach large Asian audiences over the Indian Independence Day weekend.
Don't miss out on availing our special Indian Independence Day 2019 offer!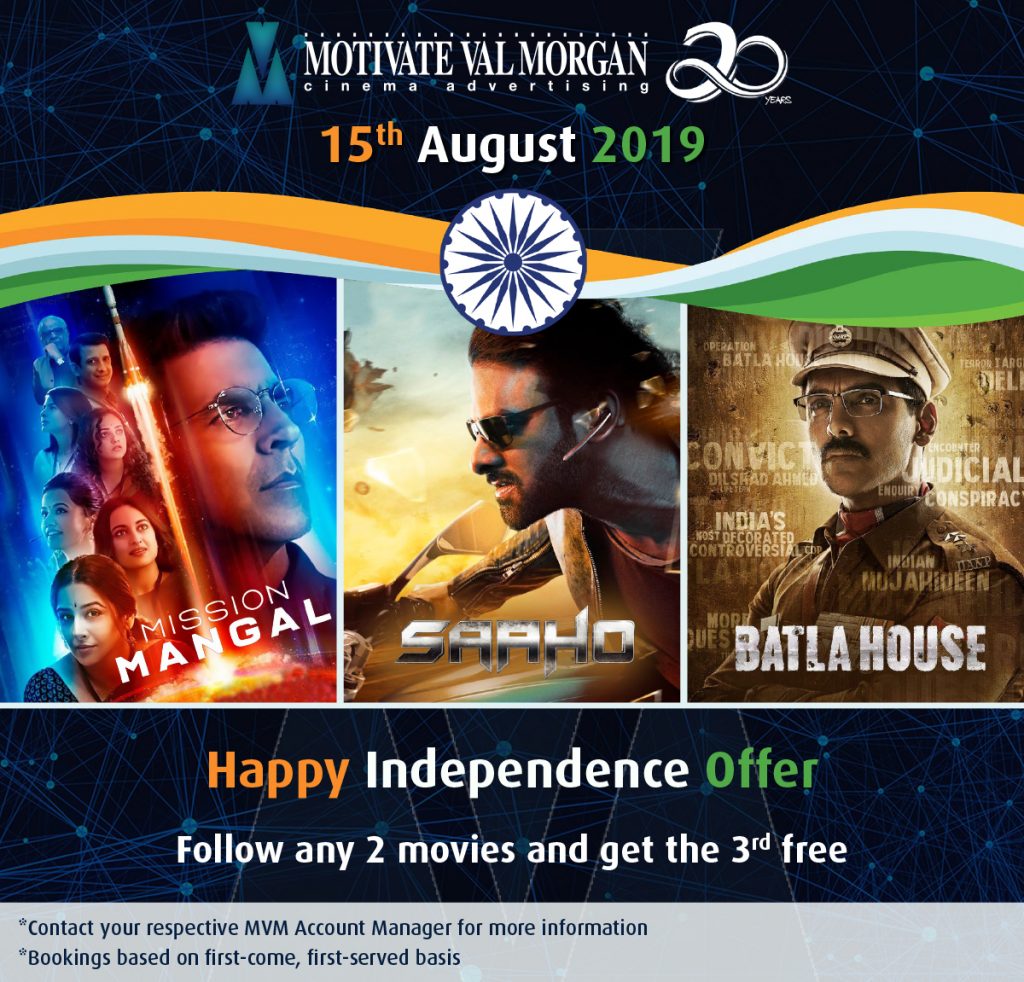 Contact us for more information on advertising alongside these blockbusters.