Late-Year Scares: Upcoming Horror Flicks in 2023
The horror genre staged a triumphant comeback following the pandemic, led by the 2021 release of A Quiet Place: Part II, which garnered a staggering US$297.4M worldwide (with over US$2.5M from UAE alone). Beyond renewing confidence in the cinematic medium, this extraordinary achievement prompted film studios to reevaluate their horror movie release strategies.
This momentum carried into 2022, as notable titles like Scream V, Smile, and Nope achieved remarkable success, captivating audiences on both the global and regional box office fronts.
2023, marked by the successful release of a series of horror films such as M3gan, Evil Dead Rise, and The Boogeyman. Alongside these, new releases such as Insidious: The Red Door, Cobweb, and Talk to Me are delighting in prosperous theatrical runs in.
However, the tale doesn't conclude here! The horror landscape of 2023 is by no means finished, as the most exciting moments are still ahead, especially with Halloween looming on the horizon. From the highly awaited reboot of the classic psychological horror masterpiece, The Exorcist: Believer, to the spine-chilling tenth installment of the renowned SAW franchise, here's a look at the horror movies set to grace the remainder of 2023:
The Nun 2 – 07 September 2023
A Haunting In Venice – 14 September 2023
SAW X – 05 October 2023
The Exorcist: Believer – 13 October 2023
Five Nights at Freddy's – 26 October 2023
Thanksgiving – Expected 17 November 2023
The movie follows a serial killer in Massachusetts who attempts to make a carving board out of unsuspecting victims. The film continues the Grindhouse universe, and just like Machete and Hobo with a Shotgun, it is based on one of the fake trailers in the Robert Rodriguez and Quentin Tarantino collaboration from 2007.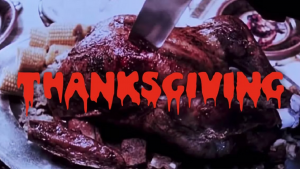 Salem's Lot—TBA 2023
Based on Stephen King's novel, the movie follows a writer who goes to a small town, only to find out that it's being overrun by vampires. The movie stars Pilou Asbæk in the role of Richard Straker, Lewis Pullman as Ben Mears, Spencer Treat Clark as Mike Ryerson, and Nicholas Crovetti as Danny Glick.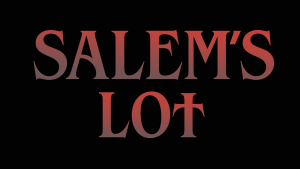 Dark Harvest—TBA 2023
Based on Norman Partridge's eponymous novel, Dark Harvest concerns a specter named Sawtooth Jack who goes up against violent gangs of boys hoping to take down the supernatural creature once and for all. The horror movie boasts a stellar cast, with the likes of Elizabeth Reaser, Jeremy Davies, Luke Kirby, and Ezra Buzzington.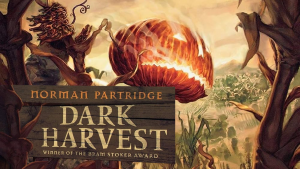 With these exceptional upcoming titles, audiences can look forward to more thrilling and chilling experiences as the genre continues to evolve and captivate viewers worldwide.
Source: Screen Rant, Collider, VOX Cinemas
CinemaCon 2023 – Roundup
The 2023 edition of CinemaCon drew to a successful close after four days of thrilling presentations, demonstrations, and discussions, which offered an unparalleled opportunity for industry leaders to come together and discuss the future of cinema.
CinemaCon attendees were privy to exclusive product presentations, cutting-edge technology demonstrations, and thought-provoking panel discussions featuring experts from various sectors of the industry, including studio executives, theatre operators, and technology providers.
Leading studios, including Disney, Paramount Pictures, Sony Pictures, Universal Studios, and Warner Bros. Discovery, presented their latest trailers for upcoming theatrical releases, and as always, the event concluded with the 'Big Screen Achievement Awards' –  held in honor of celebrities whose contributions to the industry have helped shape cinema into what it is today.
If you missed any of the presentations, fear not! Here are the latest trailers that were released during the event:
Sony Pictures
Sony Pictures set the tone for CinemaCon 2023 by showcasing a variety of major movie trailer releases and announcements. Some of the notable titles that were unveiled included Spider-Man: Across the Spider-Verse, Gran Turismo: The Movie, The Equalizer 3, and Insidious: The Red Door.
The Equalizer 3
Two-time Oscar winner Denzel Washington presented the first trailer of The Equalizer 3, in which he reprises the role of former government assassin Robert McCall. The film is described as the "final chapter" in the story, indicating that it could be the last with Washington as Robert.
The film is set to release in cinema on 31 August 2023.
Gran Turismo: The Movie
Orlando Bloom and Stranger Things star David Harbour presented a new trailer for Gran Turismo: The Movie. The film is based on the life of Jann Mardenborough, a real-life Gran Turismo player who became a professional racer. Archie Madekwe plays Mardenborough in the film. It also stars Djimon Hounsou as Mardenborough's father. Harbour plays Jack Salter, a retired race car driver, who trains Jann.
The film is set to release in cinema on 10 August 2023.
Insidious: The Red Door
CinemaCon 2023 attendees were treated to an extended trailer for Insidious: The Red Door.The new footage showed an adult Dalton (Ty Simpkins) being haunted by a wide variety of demons while now attending college. At the request of his wife Renai (Rose Byrne), father Josh (Patrick Wilson) accompanies him to help move into his college dorm where he realizes that Dalton's connection to "the Further" is coming back in full force.
The film is set for release in cinema on 6 July 2023.
Spider-Man: Across the Spider-Verse
Fourteen minutes from Spider-Man: Across the Spider-Verse was shown at CinemaCon 2023 as the studio is still finishing the movie. The latest trailer shows Miles Morales as he returns for the next chapter of the Oscar-winning Spider-Verse saga, Spider-Man: Across the Spider-Verse. After reuniting with Gwen Stacy, Brooklyn's full-time, friendly neighborhood Spider-Man is catapulted across the Multiverse, where he encounters a team of Spider-People charged with protecting its very existence. But when the heroes clash on how to handle a new threat, Miles finds himself pitted against the other Spiders and must redefine what it means to be a hero so he can save the people he loves most.
The film is set to release in cinema on 1 June 2023
Other movies showcased by Sony Pictures included Kraven the Hunter (5 October 2023), Dumb Money (19 October 2023) and Napoleon (21 November 2023).
Warner Bros. Discovery
Warner Bros. Discovery presented a slew of trailers and announcements on 25 April, the second day of the mega event. Here is a look at the studio's upcoming releases including three DC Extended Universe (DCEU) movies — The Flash, Blue Beetle and Aquaman and the Lost Kingdom.
The Flash
Ezra Miller plays two versions of Barry Allen in different realities. While Ben Affleck appears as Batman in his own reality, Michael Keaton returns as the Dark Knight in an alternate reality in the story. Sasha Calle's Supergirl and Michael Shannon's General Zod are also seen in much more detail in the new trailer.
The film is set to release in cinema on 15 June 2023.
Blue Beetle
The Blue Beetle footage shown at CinemaCon 2023 was very similar to the trailer that was recently released. However, it did give us an even better look at the villainous Carapax. The trailer shows what fans have already seen, which is Xolo Maridueña's Jamie Reye getting his hands on an alien object that looks like a mystical scarab which turns him into a superhero.
The film is set to release in cinema on 17 August 2023.
Barbie
Margot Robbie and Ryan Gosling joined director Greta Gerwig for an extended trailer release of Barbie.
The film is set to release in cinema on 20 July 2023.
Other movies showcased by Warner Bros. Discovery included: Dune: Part Two (2 November 2023), Aquaman and the Lost Kingdom (19 December 2023), Wonka (14 December 2023), The Color Purple (24 December 2023), The Nun II (7 September 2023), Tim Burton's Beetlejuice (TBA).
Disney
Disney brought Marvel Studios, Walt Disney Animation and Pixar films to CinemaCon 2023. Among these were MCU films Guardians of the Galaxy Vol. 3 and The Marvels, animated movie Elemental, and highly anticipated movies The Little Mermaid and Indiana Jones and the Dial of Destiny.
A Haunting in Venice
The third instalment in Kenneth Branagh's Hercule Poirot movies had its first teaser trailer release at CinemaCon 2023.
The film is set to release in cinema on 14 September 2023.
Taika Waititi's Next Goal Wins
The maverick Taika Waititi is ready with his sports comedy film Next Goal Wins. It is about the American Samoa football team, known infamously for its 31-0 loss to Australia in a FIFA game in 2001. The film follows Michael Fassbender's Thomas Rongen, a coach who is hired to help the team qualify for the 2014 FIFA World Cup.
The film is set to release in cinema on 16 November 2023.
Elemental
Pixar's Elemental is an animated film about residents of Element City, each of whom belong to an elemental group — land, air, water and fire. The extended 20-minute clip focussed on a fire element character, Ember, from the time she was a baby to her younger years. Unable to control her temper, she causes a disaster which brings her in conflict with water-element character Wade.
The film is set to release in cinema on 15 June 2023.
Indiana Jones and the Dial of Destiny
Indiana Jones and the Dial of Destiny concluded Disney's slate of presentations at the event. Attendees got to see an action-packed clip from the upcoming film. The clip followed Harrison Ford's Indy and Phoebe Waller-Bridge's Helena in pursuit of Mads Mikkelsen's antagonist character Jürgen Voller through Tangier in Morocco.
The film is set to release in cinema on 29 June 2023.
Other movies showcased by Disney included: The Creator (28 September 2023) and Wish (21 November 2023).
Paramount Pictures
Paramount Studios showcased their 2023 and 2024 slates of highly anticipated movie titles during their presentation at CinemaCon 2023.
Teenage Mutant Ninja Turtles: Mutant Mayhem
CinemaCon 2023 was treated to a brand new look at Teenage Mutant Ninja Turtles: Mutant Mayhem. The footage was extended from the already-released teaser.
The film is set to release in cinema on 3 August 2023.
The studio showcased a full 20 minutes of the upcoming film Mission: Impossible – Dead Reckoning Part One, starring Tom Cruise and set to release on 11 July 2023, along with the first trailer for Martin Scorsese's Killers of the Flower Moon, which is scheduled for release on 19 October 2023, and a first look at A Quiet Place: Day One, set to release on 8 March 2024.
Universal Studios and Focus Features
Universal and Focus Features presented their films after Disney on Day 3 of CinemaCon 2023.
Oppenheimer
Christopher Nolan took to the stage to introduce Oppenheimer, one of the most-anticipated movies of 2023. Nolan said that a full trailer may be attached to Guardians of the Galaxy Vol. 3 theatrical release. A five-minute reel was then shown to attendees. Cillian Murphy plays J. Robert Oppenheimer in the film. Matt Damon essays Major General Leslie Groves. Among the A-list star cast of the film are Emily Blunt, Robert Downey Jr., Florence Pugh, David Dastmalchian, and Rami Malek among others.
The film is set to release in cinema on 20 July 2023.
Fast X
Vin Diesel made a surprise appearance at CinemaCon 2023 to announce that Fast X – Part 2 will be released in theaters in 2025. The announcement was made after the first part of the movie, Fast X, which is set to be released in cinemas on 18 May 2023. The event came to a close for the day following a trailer of Fast X.
Other titles showcased by Universal and Focus Features included: Drive-Away Dolls (22 September 2023), Kung Fu Panda 4 (6 March 2024), Wicked (November 2024).
Source: Lifestyle Asia, DiscussingFilm