BMW | Integrated Cinema Campaign | 2023
Abu Dhabi Motors LLC, an authorized dealer of luxury car brands, recently launched an integrated cinema campaign for BMW across select cinema locations in Abu Dhabi, UAE.
On Screen Campaign
Following one of the biggest blockbusters of 2023, Mission Impossible – Dead Reckoning Part One, the 60-second ad showcases BMW's latest line-up of cars and emphasising the brand's innovative 'Forwardism' concept that seeks to find joy in tomorrow through the fusion of art, technology, and luxury, engineered to delight and excite.
Off Screen Campaign
Dedicated promoters engaged with cinemagoers at strategically positioned kiosks in the foyer area of the cinemas over the weekend of 14th to 16th July 2023. Cinemagoers had the opportunity to scan a QR code, fill out an online form, and receive a coupon offering free popcorn and drinks.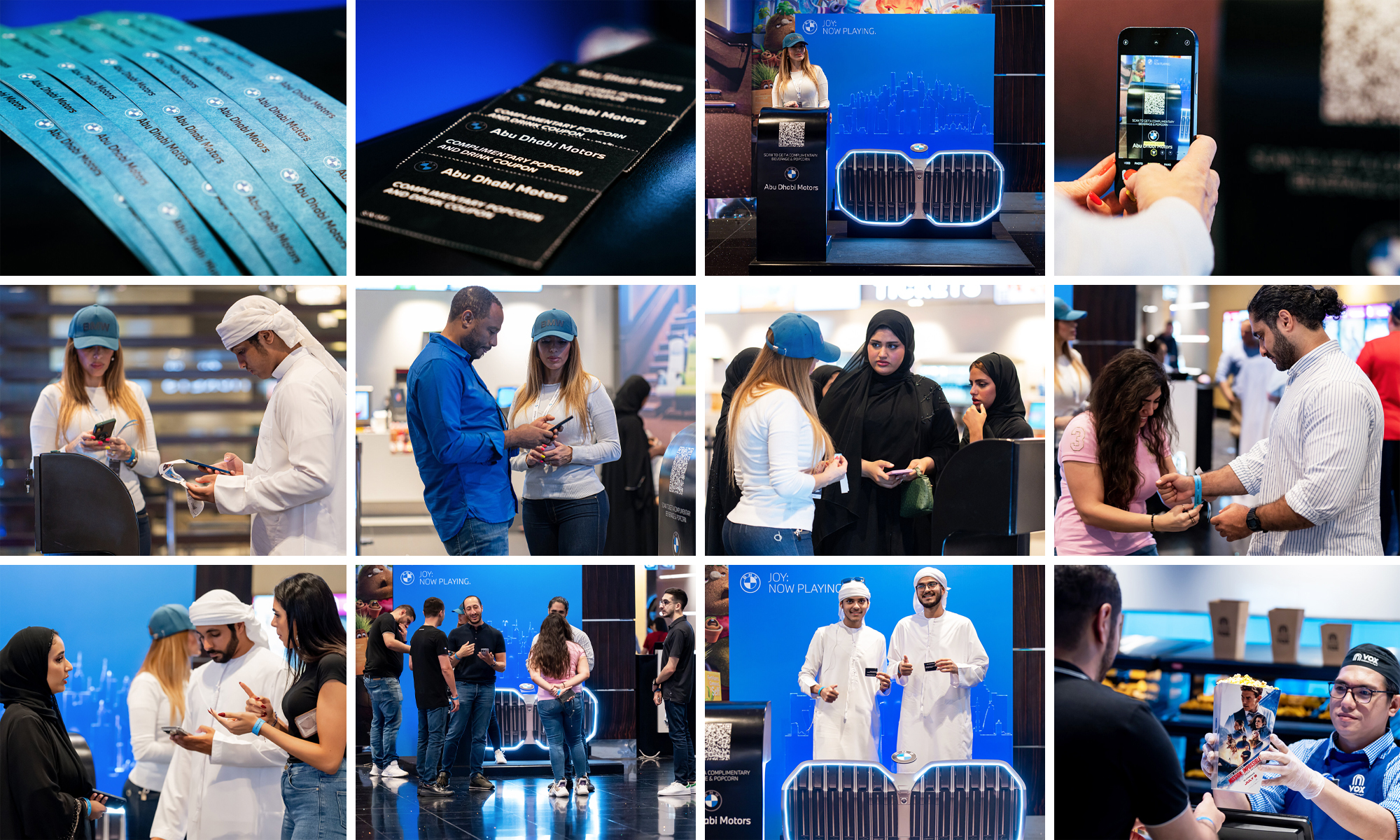 During a screening of Mission Impossible – Dead Reckoning Part One at a selected cinema on Friday, July 14th, 2023, five vouchers were discreetly placed under the seats. These vouchers offered the chance to redeem a BMW goodie bag and participate in a test drive. A promoter engaged with the cinemagoers, encouraging them to check under their seats to see if they were the fortunate winners.

Enhance your brand's exposure through an integrated cinema campaign, leveraging creative and exciting off-screen promotional opportunities, complemented by an impactful ad on the big screen.
Contact us for similar advertising opportunities across our cinema circuit in the GCC, Egypt and Lebanon.