Eid-Al-Adha | Cinema ads | 2023
The region embraced the joy of Eid Al-Adha with an extended 6-day break, with cinema offering an abundance of blockbuster entrainment options to elevate the festivities for residents who opted to stay back and indulge in activities at malls and entertainment venues.
From thrilling adventures such as Indiana Jones & The Dial of Destiny and Elemental to action-packed spectacles such as Transformers: Rise of the Beasts, The Flash, along with other exciting releases such as TAG and more, the big screen served as a dynamic platform for brands to engage with captive audiences.
Here are the ads that lit up the big screen during Eid-Al-Adha 2023:
Gazebo – FTM Indiana Jones & The Dial of Destiny
Country: UAE
Operators: Select VOX Screens at Mall of the Emirates
Dallah Hospital 
Country: KSA
Operators: Select AMC, Muvi, Reel & VOX Locations
Oriental Weavers
Agency: Initiative Cairo
Country: Egypt
Operators: Select VOX Locations
Vodafone
Agency: UM Qatar
Country: Qatar
Operators: Select VOX Locations
Gravity
Country: Bahrain
Operators: Select VOX Locations
Kuwait Finance House
Agency: Mindshare Kuwait
Country: Kuwait
Operators: VOX Cinemas
Think cinema for 'attention-grabbing' advertising!
Contact us for cinema advertising opportunities alongside upcoming summer blockbusters.
Saudi Tourism Authority | Off Screen | Cinema Campaign
Saudi Tourism recently booked two off screen cinema advertising campaigns – through PHD, across the Motivate Val Morgan regional circuit.
The first wave of the campaign commenced in December 2021 across multiple VOX Cinema locations in UAE, Bahrain, Kuwait and Oman, and Reel Cinemas – The Dubai Mall in UAE. The second wave commenced in February 2022 across multiple Muvi, AMC and VOX cinema locations, and Cinépolis –Jameah Plaza in Saudi Arabia.
The campaign covered a variety of digital screens across the cinemas, which included digital pillars, hero screens, entrance lightboxes and main trailer screens.
Also check out the Saudi Tourism Authority on screen cinema ad booked through Motivate Val Morgan in 2021.
Integrated cinema campaigns provide greater brand visibility and enable brands to target cinemagoers across multiple touchpoints.
Contact us for more information on integrated cinema campaigns across our cinema circuit.
Consumer Trends Making Cinema Advertising More Impactful Than Ever!
Cinema is appealing to a more diverse group of consumers than ever before, making it an attractive platform for many brands to utilize. In order to ensure brands reach and engage their target audience effectively with their cinema promotion, there are certain consumer trends to be kept in mind, considering their potential impact on the outcome of a campaign.
The following article was published on LinkedIn by Casey Story – Organization Development Professional | Learning & Development Specialist | Sales Trainer & Coach

Kurt Wagner from Recode Media wrote an article stating that, "2019 will mark the first-time digital ad spend in the US outpaces TV and print combined." Marketers will attest to this trend as there is a noticeable change in expectations among clients. Media planning conversations use to focus mostly around aspects including: Audience, engagement, reach, recall, like-ability, however the stakes have been shifting since 2008. Which most will remember as the year we all started walking around with cash registers in our pockets (personal smartphones).
Shifting of expectations from brands are steering agencies and media sales professionals to steer towards a 'Positive Business Outcome' approach to their media strategy. These teams are now focused on identifying the right consumers, reaching them in the right environment, engaging with them at the right time, and on the right devices to achieve and prove delivery of the KPI's set forth by their clients.
While digital advertising allows brands to achieve several of these key components in the new outcome-based approach to planning, there are several considerations including: identifying the right consumers, reaching them in the right environment and engaging with them at the right time, that must still be supported by other channels in the traditional media space.
The following are three US consumer trends in 2019/2020 that make cinema advertising a more viable channel than ever to support brand goals:
Subscription Movie Going is Still Alive
Similar to blockbuster, taxi services and the music industry, the movie going industry did not feel a major disruption of their consumer's expectations for a long period of time. The model was straightforward: negotiate with studios to fill theaters and auditoriums with blockbuster hits, sell tickets and concessions, invest in capital improvements that enhance the overall experience if/when needed. The main purpose was that the content on screen should be enough to encourage consumers to spend $10-20 dollars per ticket to see the films. Here's where MoviePass makes its entrance.
The long-term arithmetic reflected in MoviePass' model made it clear that without improved compensation from the circuits, the company was working on both borrowed time and money. As we know, the negotiation never happened, and MoviePass has been written down by its holding company.
The low-cost subscription model that MoviePass introduced however dramatically changed the consumer expectation regarding the cost of going to the movies. For the first time in years the exhibitors (Cinemark, Regal, AMC) have had to adjust their pricing strategy and are introducing subscription plans of their own. These actions have been well received by consumers. AMC recently announced that since launching their Stubbs A-List program (a $19.95 monthly subscription) in June of 2018, they have enrolled over 700,000 members.
This trend is important for advertisers considering cinema campaigns, because the data shows that when consumers have access to lower priced movie tickets, they see more movies. In the same article published in Variety, AMC noted that Stubbs A-List members had accounted for over 14 million movie ticket sales in the same amount of time.
Cinemark, Regal, and regional affiliates throughout the US are all working to finalize or develop their own subscription-based models to adapt to this shift in consumer expectation. What this means for advertisers is that passionate movie goers, those same consumers that drive 73% of spending in the US will be coming out in record numbers to their local movie theaters throughout 2019 because for the first time in years, they have a more affordable way of doing so.
Hollywood's Franchise Era
The question, "When will Hollywood introduce us to new stories?" often rings in the minds of movie-goers alike. Ben Fritz's book The Big Picture – The Fight for the Future of Movies answers this and discusses Hollywood's shift towards the 'franchise movie model'.
The reality is most consumers want two things when they choose to go to the movies:
An experience that justifies the cost of going to the movies.
Experiencing something that is: so visually stimulating  that cannot be created at home (Avengers: Infinity War) or culturally relevant that they want to be a part of (Get Out).
Consumers may argue that they would prefer more adult dramas, romantic comedies, horror films, etc. However, the facts (historical ticket sales), reveal otherwise.
Looking at 2019's slate of films, it is safe to say that we are in the heart of the Hollywood franchise era. The opportunities to experience something larger than life and culturally relevant are already driving record box office sales.
Captain Marvel (2019) made a total of $1,126,129,839 at the Worldwide Box Office. While remakes of popular Disney classics have been making cinema rounds. Classics such as: Dumbo made a total of $347,866,307 since its release in March 2019. Cinema-goers have also witnessed a rise in live-action remakes of popular Disney films this year, with movies such as The Lion King which made a whooping $1,638,761,919 at the box-office (to date). Whereas, the live-action version Aladdin's live action version made a total of $1,037,017,346 since its release in May 2019.
From the Marvel Universe, the concluding film of the franchise- Avengers: End Game broke records at the box-office banking a total of$2,795,473,000 and continued to run in cinemas for 20 weeks across cinemas in the US.
The last quarter of the year holds great promise for the box office with mega sequels such as Frozen II, Jumanji: The Next Level and the concluding film of the Star Wars series: Star Wars: The Rise of Skywalker soon to release across cinemas worldwide.
Advertisers considering cinema campaigns should look closely at the historical success of the franchise model in domestic ticket sales. In the last four years, the highest grossing movies yearly in the US have come from within a franchise. This trend appears to continue throughout 2019. With the increased occurrence that moviegoers will be visiting theaters due to: Lower priced subscription service tickets and quality of content, advertisers have a unique opportunity to extend their reach among this audience year round.
Content Marketing: A Driving Force for Customer Connections
As digital spending eclipses traditional media spend this year, the digital marketplace has certainly become increasingly noisy. When adopting a positive business outcome marketing strategy, the goal is less about a brand's ability to yell louder and more often than their competition. The goal, hence must shift, and brands must identify innovative ways to engage with their audience in an authentic manner, a trend that is leading the shift toward content marketing.
There are generally two approaches to developing a content marketing strategy:
Create compelling information that adds value to your target audience and distribute it for free in exchange for contact information.
Tell an engaging story that creates social buzz and organic distribution among your target audience.
When a brand has done well adopting either strategy, they pull their audience to their message instead of simply pushing more content into an already crowded marketplace. The impressions delivered from a content marketing strategy are much more valuable because customers actively seek out the content and actively share the message to other, like-minded, potential consumers.
Cinema is one of the last channels available for brands to tell an authentic story, at scale, in an environment with no ad skipping devices, and in front of consumers looking to be entertained.
Content marketing pieces delivered in this environment cut through the noise. Campaigns resonate with consumers, and the transparency of the cinema platform provides piece of mind for brands seeking to reclaim bot served impressions and eliminate wastage of advertising resources.
Are these trends similar in the Middle East?
Movie Ticket Offers
Leading cinema chains in the Middle East have tied up with mobile network providers (Example – du and Etisalat in UAE), offering cinemagoers to buy one movie ticket and get the other free. Similarly, numerous banks also provide customers a range of Debit and Credit card offers to availing movie-ticket and/or a free upgrade on the size of popcorn and beverages at the candy counter. Certain bank cards also offer moviegoers a buy 1 get one get one free movie ticket deal.
Such offers affirm the fact that when consumers have access to lower priced movie tickets, the frequency of cinema visits increase.
Love for Franchise Films
The craze among movie-goers for popular franchise films isn't limited to the United States alone. Cinema statistics in the Middle East reveal the love and commitment among movie-goers in the region.
Following are statistics of UAE admissions for MEGA blockbuster franchise films:
Captain Marvel (2019)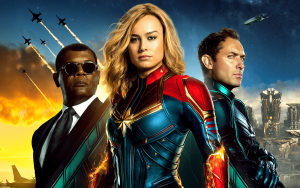 Ran for 12 weeks and did over 425K admissions
Dumbo (2019)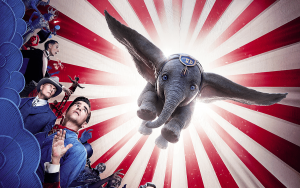 Ran for 12 weeks and did over 180K admissions
The Lion King (2019)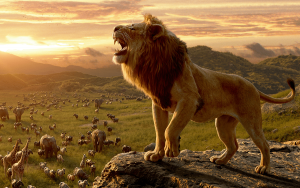 Did over 697K admissions in the first 8 weeks since release
*The movie is still screening across select cinemas in the UAE
Avengers: End Game (2019)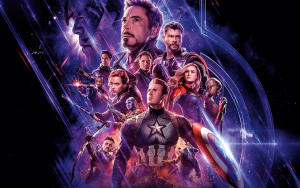 Ran for 15 weeks and did over 848K admissions
Cinema Experiences like Never Before
A number of cinema chains in the Middle East offer unique cinema experiences – thus catering to the increasing demand by cinemagoers to watch movies like never-seen before. Audiences can now enjoy the latest blockbusters on mega screens such as IMAX, MAX, Dolby Cinema, nibble on gourmet delights at Dine-in Cinemas or opt for a luxury experience such as Gold by Rhodes, Theatre by Rhodes and Platinum Suites, while lounging in a comfy reclining seats, or dive into action on with 4DX and ScreenX.
VOX Cinemas recently launched a concept of 'Distraction- Free Cinema' to ensure cinemagoers immerse themselves entirely in the cinematic experience by tuning out all the distractions from theatres which include: no use of mobile phones or smartwatches, no late arrivals and no guests under the age of 18. Ninja-like staff are on surveillance inside the cinema throughout the screening.
In summary….
As price discovery, consumer targeting capabilities continue to improve the effectiveness of a brand's digital execution, it's important for marketers to identify the channels that allow them to reach a brand's right consumer, in the right environment, at the right time, with a creative and authentic message.
Based on the forecast of movies, the trends in consumer behavior, and a shift in how brands are building relationships with their audience, there has never been a better time to double down in the cinema space.
Source: LinkedIn, Vox.com, AdAge, The Numbers, MVM Statistics