VOX Cinemas Launches New THEATRE Menu
The latest menu has been specially tailored for the cinematic experience and will be available across all THEATRE locations in the UAE, Qatar, Bahrain and Kuwait
VOX Cinemas has announced the launch of its new menu at THEATRE, its luxury cinema concept. The new menu, curated by master chefs to elevate the in-cinema dining experience after extensive customer research and trial-based studies that focused on food variety and convenience, is now available at all THEATRE locations in the UAE, Qatar, Bahrain, and Kuwait.
With more than 20 mouth-watering dishes on offer, including vegetarian and vegan options, the contemporary menu features a range of mouth-watering dishes, such as Dynamite Shrimps; freshly picked Falafel Salad; oven-baked Roasted Fig & Goat's Cheese Flat Bread; irresistible Pepper Beef Skewers; vegetarian-friendly Impossible Meat Sliders; and chicken-stuffed Theatre Tacos, along with a variety of handcrafted desserts and a bubbling selection of signature mocktails.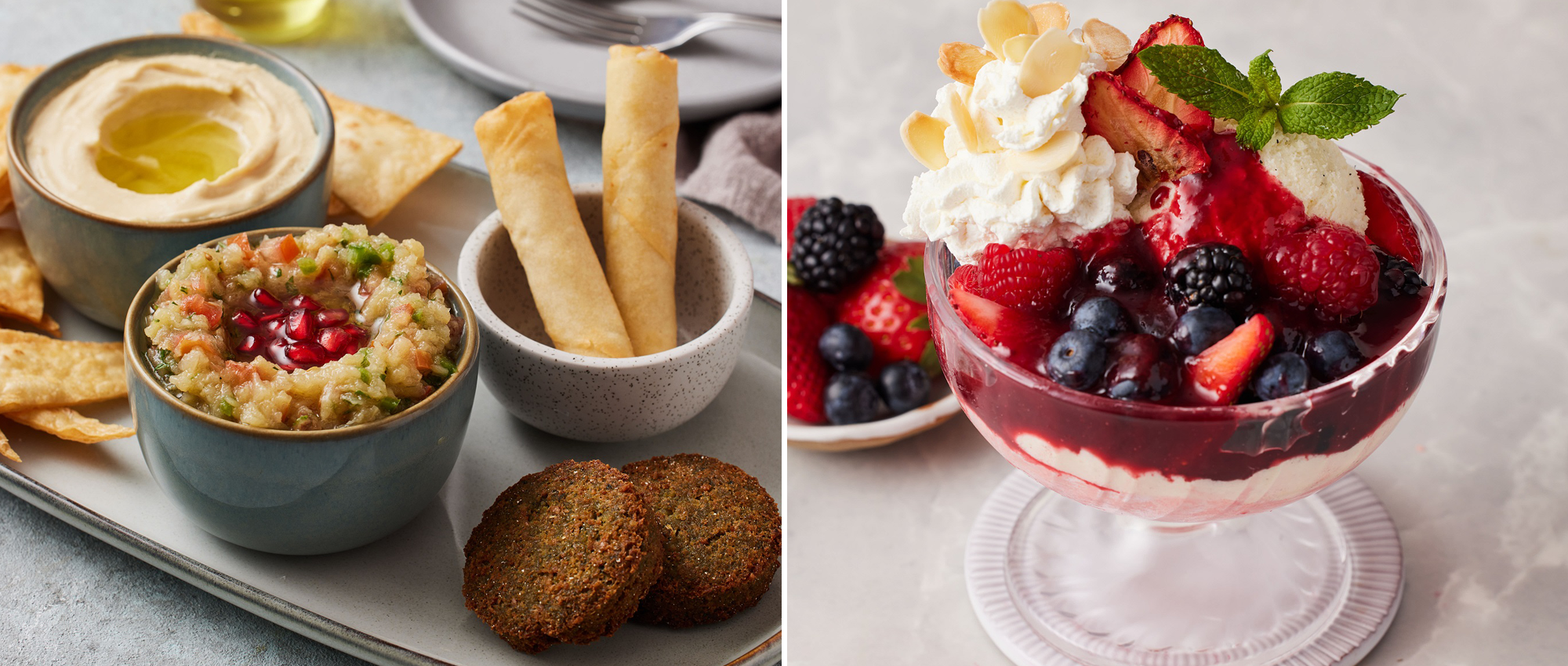 Joe Teixeira, Managing Director – F&B, Majid Al Futtaim Entertainment, expressed his excitement for the launch of the new menu. He said, "We are thrilled to usher in a fresh new chapter in the ever-evolving world of fine dining and film as moviegoers become increasingly discerning with their choice of cinema F&B. At VOX Cinemas, we are committed to exceeding our guests' expectations and continuously enhancing the unparalleled eatertainment experience only VOX Cinemas can deliver."
Since launching in 2015, VOX Cinemas' in-cinema dining concept THEATRE has been redefining the luxury moviegoing experience. THEATRE combines the emotional power of film with the gastronomic pleasure of fine food. Guests can choose to dine in the exclusive lounge or enjoy meals delivered straight to their seat through the unique in-theatre waiter service. THEATRE boasts reclining leather seats, plush blankets and pillows, as well as cutting-edge audiovisual technology in a stylish and intimate setting.
For more information, visit VOX Website or download the VOX Cinemas app.
Source: VOX Cinemas (Press Release)