Cannes Lions Announces its 2023 Jury President Line-up
Impact BBDO's Ali Rez serves as the first Cannes Lions Jury President from the MENA region
The Cannes Lions International Festival of Creativity has announced the names of the Jury Presidents who will lead juries to award this year's Lions and set the global benchmark for excellence in creativity.
Simon Cook, CEO, LIONS, said, "These individuals represent the rich spread of exceptional talent from across the full spectrum of the creative industry. The Cannes Lions Jury Presidents play an essential role in upholding the integrity of the Lions as well as setting the creative benchmark for the global industry. We thank them for their unique perspectives, expertise, and experience for the leadership they will bring to the very important task ahead of them."
In a first, Impact BBDO's Ali Rez will serve as Cannes Lions' first Jury President from the MENA region. Commenting on the appointment, Rez said, "The UAE is a place where creativity thrives, and where we believe nothing is impossible. It is a special honour to represent that very spirit of this inspiring country, and the rich heritage of the Middle East, at Cannes Lions as Jury President. I hope this announcement will pave the way for many more people from the region to lead juries in the future at this most prestigious of awards."
The Cannes Lions 2023 Jury Presidents have been named as:

Brand Experience & Activation Lions:
Ari Weiss, Global Chief Creative Officer, DDB Worldwide, Global

Creative B2B Lions:
Tom Stein, Chairman and Chief Growth Officer, Stein IAS, Global

Creative Business Transformation Lions:
Justin Peyton, Chief Transformation Officer, Wunderman Thompson, APAC

Creative Commerce Lions:
Nancy Crimi-Lamanna, Chief Creative Officer, FCB, Canada

Creative Data Lions:
Samantha Hernández Díaz, Chief Strategy Officer, GUT Mexico City, Mexico

Creative Effectiveness Lions:
Devika Bulchandani, Global CEO, Ogilvy, Global

Creative Strategy Lions:
Amrita Randhawa, CEO, Publicis Groupe, Singapore & Southeast Asia

Design Lions:
Quinnton Harris, Co-founder & CEO, Retrospect, USA

Digital Craft Lions:
Resh Sidhu, Global Director of Arcadia Creative Studio, Snap Inc., Global

Direct Lions:
Chaka Sobhani, Global Chief Creative Officer, Leo Burnett, Global

Entertainment Lions:
Brent Anderson, Global Chief Creative Officer, TBWA\Media Arts Lab, Global

Entertainment Lions for Gaming:
Francine Li, Global Head of Marketing, Riot Games, Global

Entertainment Lions for Music:
Danielle Hinde, Owner / Executive Producer, Doomsday Entertainment, USA

Entertainment Lions for Sport:
Rob Doubal, Co-President of McCann London and Joint Chief Creative Officer of McCann UK, McCann London, UK

Film Lions:
Bruno Bertelli, Global CEO of Le Pub, Global Chief Creative Officer of Publicis Worldwide, Chief Creative Officer of Publicis Groupe Italy, Publicis Worldwide, Global

Glass Lions: The Lion for Change:
Tea Uglow, Creative Director, Google, APAC

Health & Wellness Lions:
Mel Routhier, Chief Creative Officer, VMLY&R Chicago, USA

Industry Craft Lions:
Yoshihiro Yagi, Executive Creative Director, Dentsu Inc., Japan

Innovation Lions:
Grace Francis, Global Chief Creative and Design Officer, WONGDOODY, Global

Media Lions:
Christian Juhl, Global CEO, GroupM, Global

Mobile Lions:
Shannon Washington, US Chief Creative Officer, Connected Communications, R/GA, USA

Outdoor Lions:
Javier Campopiano, Worldwide Chief Creative Officer at Grey and Global Chief Creative Officer of OpenX From WPP, Grey/OpenX, Global

Pharma Lions:
Joshua Prince, CEO, Professional Group, Omnicom Health Group, Global

PR Lions:
Jo-ann Robertson, CEO, Global Markets, Ketchum, Global

Print & Publishing Lions:
Ali Rez, Chief Creative Officer, Impact BBDO, MENAP

Radio & Audio Lions:
Tseliso Rangaka, Chief Creative Officer, FCB, South Africa

Social & Influencer Lions:
Samantha Almeida, Director of Diversity and Content Innovation, Globo, Brazil

Sustainable Development Goals Lions:
Jean Lin, Chief Culture Officer, Dentsu Group Inc., Global

Dan Wieden Titanium Lions:
David Droga, CEO & Creative Chairman, Accenture Song, Global
The Cannes Lions International Festival of Creativity will take place between 19-23 June and will provide an annual forum for the global industry to address the most pressing issues that they and the world are facing today.
Registration to attend Cannes Lions opens on 12 January 2023 and awards submissions open on 19 January 2023. Further information on this year's Jury Presidents, as well as the Festival, the Lions Awards and LIONS Membership can be found at canneslions.com.
Meera AlSuwaidy to Represent UAE at the Roger Hatchuel Academy 2019
Up until 2018, Motivate Val Morgan Cinema Advertising – official representative of the Cannes Lions International Festival of Creativity in the UAE, nominated one student to attend the Roger Hatchuel Academy – a student learning programme carefully designed to offer students of advertising, communications and other creative disciplines, the head-start they need to secure a role within the competitive creative industry post-graduation.
In 2019, Motivate Val Morgan recommended three students whose submissions were reviewed by a global panel of 7-9 jurors from Cannes Lions – comprising of a diverse mix of professionals from reputed education institutions, the industry and related creative fields. Earlier this month, the panel of jurors selected Meera Saeed Humaid Alaraj Alsuwaidi – a student at Zayed University in Abu Dhabi, currently pursuing a Bachelor's degree of Communication & Media Science, to represent the UAE at the prestigious Roger Hatchuel Academy which will take place from the 17th – 21st June 2019 in Cannes, France.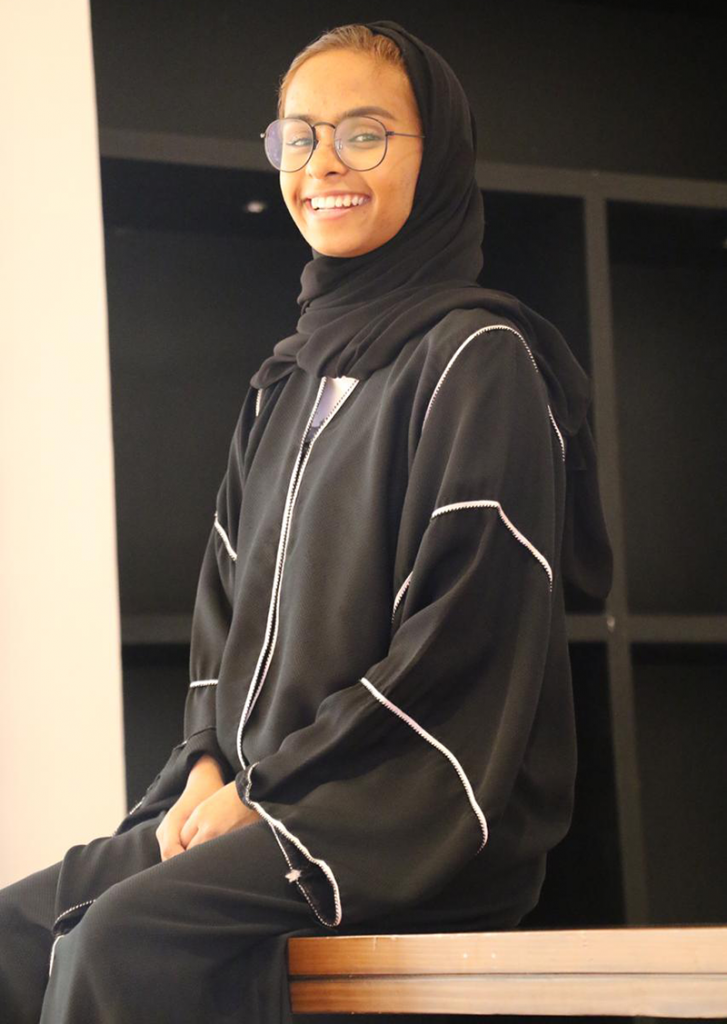 The Roger Hatchuel Academy is a student learning programme carefully designed to offer students of advertising, communications and other creative disciplines, the head-start they need to secure a role within the competitive creative industry post-graduation.
Students can expect a programme tailored to the current industry landscape, one which combines classroom sessions and a selection of official Festival content – under the guidance of course tutors Abraham Abbi Asefaw and Maksimilian Kallhed – Co-Founders of The Pop Up Agency.
Academy students get full access to the Cannes Lions Festival, including the five Award Shows and the Young Lions Party. They will also have exclusive access to the Jury rooms, which are closed to all other attendees of the Festival. This is a unique way to navigate the world's most important discussion of creativity in communications, and an unrivalled opportunity to network with other future Lions-winners.
Creative leaders that have previously lectured at the Academy are – Bob Greenberg, Bob Isherwood, Neil French, David Droga, Jim Stengel, Michael Conrad and Tham Khai Meng, to name a few.
Commenting on being selected, Meera AlSuwaidy stated, " I can't even put into words how honored I am to be a part of the Roger Hatchuel Academy class of 2019, I'm also very proud and grateful to represent my country in this event. This wouldn't have been possible without Dr. Park – my advisor, who has guided me through it all and has always believed in me, even at times when I wasn't confident in my abilities. He has always inspired me to be the best version of myself, and I knew the best way to appreciate his efforts was to earn my spot in the academy. Travelling to different parts of the world has opened my eyes and broadened my thoughts and perception about my surroundings – you can say that it is the fuel that channeled creativity into my work. With this opportunity, I will begin a new journey as a determined communication and media student eager to learn, rather than travelling as a tourist, and will attend this academy that is filled with various opportunities to help build up my character, skills and future career. In addition to that, it is an experience that will help me find inspiration to bring creativity into media. In conclusion, I am very excited to meet my fellow classmates, some of the most creative minds from all over the world under the same roof. This is a once in a lifetime experience that I will cherish forever."
Park Beede – Graduate Coordinator and Assistant Professor at Zayed University, said, "Everyone, in the College of Communication and Media Sciences, is extremely excited for Meera, to be selected for this opportunity. The rich tradition of creativity at Cannes Lions is a recognized pinnacle of achievement in our field, and the Roger Hatchuel Academy offers such a wonderful opportunity for young creatives to experience this energy. We know that Meera will be an excellent ambassador of creativity for the UAE, contributing to the diverse cultures brought together in this talented group of up-and-coming creative minds. We look forward to all the experiences Meera can absorb during this opportunity and bring back to share with her fellow students. We also appreciate the gracious support of Motivate Val Morgan in nurturing young talent to be tomorrow's creative professionals. The opportunity for students to share firsthand experience from seasoned professionals is a truly unique opportunity."
Motivate Media Group and Motivate Val Morgan would like to wish Meera AlSuwaidy the best of luck as she embarks on this journey, and we hope her experience and learnings at the Roger Hatchuel Academy will create positive impact and contribute to her future endeavors in the industry.