The Latest News from the World of Movies – July 2020
Attention movie-lovers!
While cinemas in certain countries still remain closed in response to the COVID-19 pandemic, and big movie titles keep shifting global cinematic release dates, there's still some interesting news from the world of movies which you ought to know.
Here's a round-up of the big announcements made in July 2020: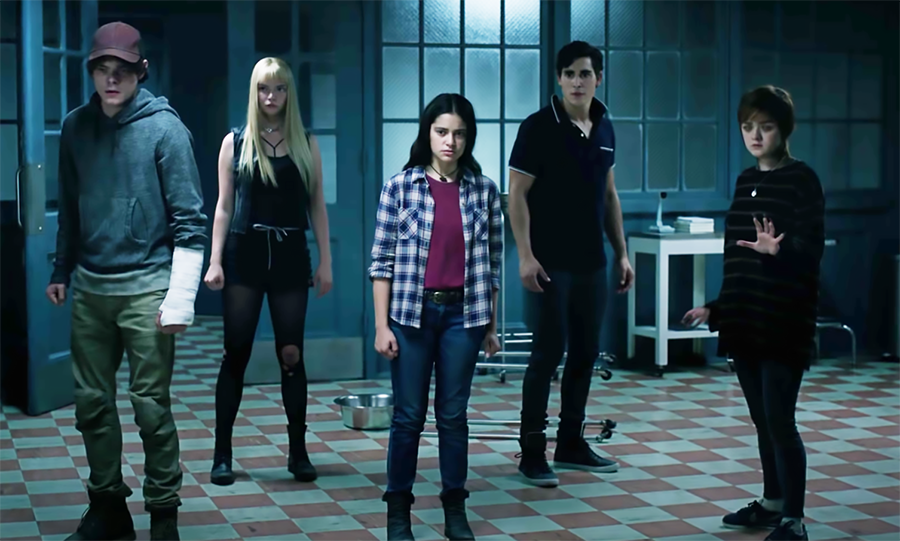 20th Century Studios has released a new teaser trailer for the long-delayed The New Mutants.
The New Mutants was produced by 20th Century Fox and writer/director Josh Boone shot the film back in 2017, when it was understood that it would be released as a new Fox Marvel movie akin to Logan or Dark Phoenix. However, the film was consistently delayed and pushed back to the point that when Disney bought Fox, The New Mutants was still unreleased. It's a 'holdover' film that doesn't have any specific connective tissue to the Marvel Cinematic Universe, so fans have been eager to see how Disney would handle it.
The film is currently slated to hit cinemas on August 28 – but Disney/20th Century Studios may continue to hold onto its theatrical release if things don't improve on the COVID-19 front.
Check out the teaser trailer below:
Read more on this at Collider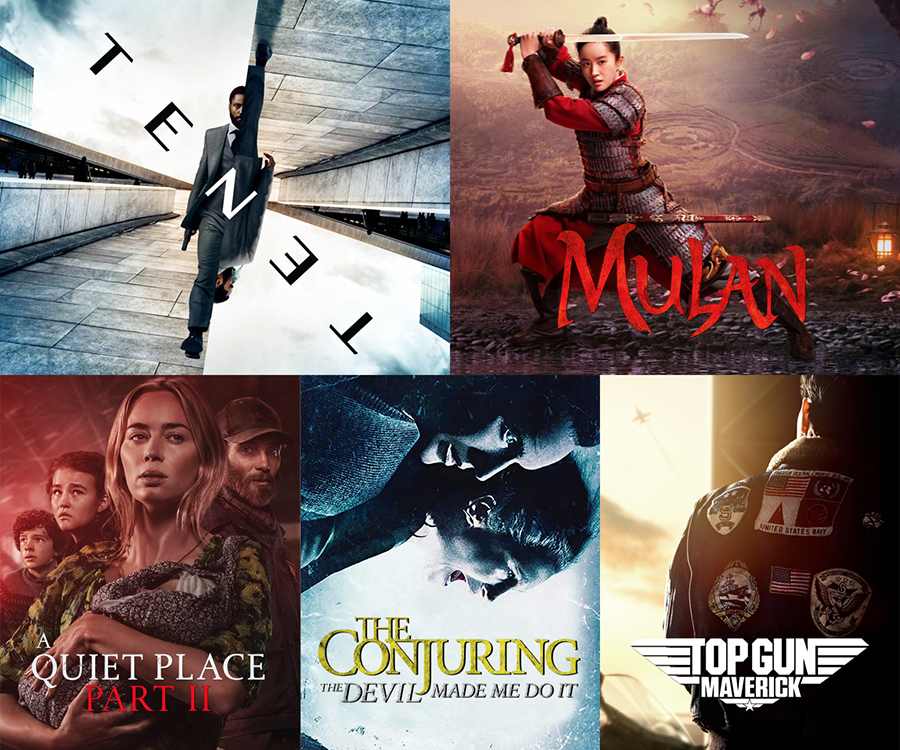 Studios continue to move movie premiere dates due to US theatres remaining closed as a result of the COVID-19 pandemic. Here are some of the shifts announced in the month of July 2020:
Tenet (August 12, 2020 to TBD, 2020)
Mulan (August 21, 2020 to TBD)
The Broken Hearts Gallery (August 7, 2020 to TBD)
Bill & Ted Face the Music (August 28, 2020 to September 1, 2020)
A Quiet Place 2 (September 4, 2020 to April 23, 2021)
What About Love (September 25, 2020 to February 12, 2021)
The Conjuring: The Devil Made Me Do It (September 11, 2020 to June 4, 2021)
The French Dispatch (October 16, 2020 to TBD)
Top Gun: Maverick (December 23, 2020 to July 2, 2021)
Movie theatres in China began reopening in July, and Chinese authorities also gave the go-ahead for cinemas in Beijing to reopen. With about 835 cinemas open across the country (about 12% of the total), the Chinese box office has been steadily climbing in July with films such as Sheep Without A Shepherd, Dolittle, and Bloodshot drawing audiences back to cinemas. More big Hollywood titles are to follow including the anniversary re-release of Harry Potter and the Sorcerer's Stone, 1917, and Bad Boys for Life.
This is definitely good news for the cinema industry as China was the fastest growing film market in the world prior to the COVID-19 outbreak.
Read more on this at Deadline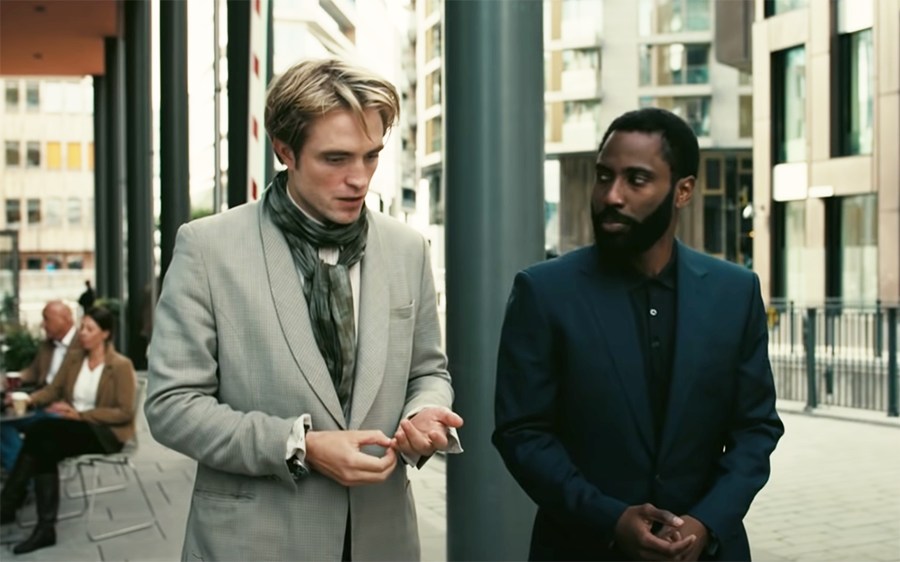 Warner Bros. has taken Christopher Nolan's latest espionage thriller Tenet off the release calendar due to the surge COVID-19. The film was set to become the first major studio film back in theatres, however, the studio assured fans that the film is still coming to theatres in 2020.
However, Warner Bros. has mentioned that they will be tossing the traditional global day-and-date release, and working on a non-traditional strategy to maintain its commitment to the theatrical experience around the world by first releasing overseas where cinemas have reopened – Europe, Asia, Middle East and 12% of the total in China, for two thirds of the global box office for a blockbuster such as Tenet typically comes from outside the US.
The studio is giving exact release dates, but sources elsewhere say the studio hopes to begin opening Tenet in international markets in late August before it arrives in the US in the first part of September (even if only in select cities).
Fingers crossed for Tenet – the push we've been waiting for to jump-start the cinema industry in times of post COVID-19 recovery.
Read more on this at The Hollywood Reporter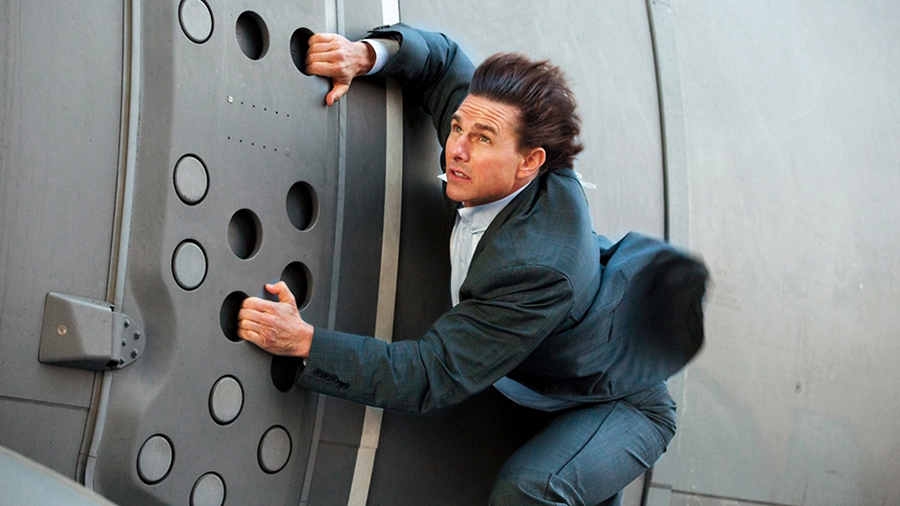 With most countries starting to reopen borders, especially Europe, Tom Cruise is hoping to return to Norway with his crew this fall to continue filming Mission: Impossible 7.
The upcoming sequel is back on track with filming and was recently granted permission to start shooting again after being delayed by the pandemic. Cruise is also continuing his plans to make history with the first narrative feature shot in space, and Universal Pictures is in negotiations to land the new film, which will be shot in cooperation with NASA on the International Space Station.
Read more on this at Deadline
Edgar Wright, the beloved filmmaker behind movies such as Shaun of the Dead and Baby Driver, has signed on to develop, executive produce, and direct a ghostly film named Stage 13 – an adaptation of one of novelist/screenwriter Simon Rich's recent short stories. Despite the presence of a ghost, Stage 13 won't be a traditional horror film. The film centres on a young, aspiring director who's plucked from obscurity and hired to direct a movie on major film studio's backlot – only to discover that the only reason he was given the chance in the first place is because the sound stage is haunted and the studio head is trying to get rid of the ghost, an aspiring actress who still desperately wants to be a star.
Read more on this at /Film
Paramount's Grease prequel Summer Lovin' is revving up its engine, with the studio tapping Brett Haley to direct the film. The new movie tells the story of greaser Danny and good girl Sandy's summer fling, originally hinted at in the song Summer Nights in the original 1978 movie. Leah McKendrick penned the script with Temple Hill and Picturestart producing.
The film will mark Haley's first film at a major studio after cutting his teeth on the indie and streaming service circuit.
Read more on this at Deadline
In a live web panel at the first inaugural Justice Con, Zack Snyder revealed that Zach Snyder's Justice League (The Snyder's Cut) will be more than 214 minutes and confirmed none of Joss Whedon's shots will be in this version.
The director didn't come empty handed, for he shared a brief unfinished clip, along with a few details about the process of completing his film.
Snyder also said that he was in the process working on restoring the aspect ratio of the film back to the full frame, IMAX cut what he originally intended. He also revealed that he's been collaborating with composer Junkie XL as they complete the score alongside the film's additional footage.
Justice Con ran from 25 – 26 July 2020 and was organized by The Nerd Queens (Cole and Nana) and Wonder Meg, Justice Con. The event brought together fans, cast and crew members Snyder's Justice League, and charitable organizations Ink to the People, and the American Foundation for Suicide Prevention, for a series of live panels dedicated to the release of the Snyder Cut and its charity affiliates.
Read more on this at The Hollywood Reporter
Wonder Woman 1984 Gets A New Release Date
Wonder Woman 1984 to release on August 14, 2020 (worldwide)
The coronavirus crisis has hit the entertainment industry hard, with many film and TV projects forced to make some drastic decisions in recent weeks.
If you're anything like us, having witnessed Diana Prince's epic sprint through the bleak and hellish emptiness of no man's land, you are even more desperate for more from the DC's iconic goddess. But, it seems like all of us will have to wait a little longer to see Wonder Woman in action again!
Wonder Woman 1984 was initially set to release in early June, but has now been postponed until August 2020, and despite the rumours you might have heard, both Warner Bros. and director Patty Jenkins assures fans the now-delayed DC film will be released in cinema and not via VOD/streaming platforms.
In a tweet posted following news of the film's delay, Jenkins declared, "We made Wonder Woman 1984 for the big screen and I believe in the power of cinema." She then reiterated that Wonder Woman 1984's new release date is August 14, and that she prays for "better times for all by then."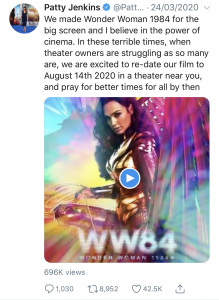 Most delayed movies currently plan to arrive in cinema at some point, though Universal decided to forgo its theatrical run of Emma, The Invisible Man, The Hunt and Trolls World Tour – releasing then directly on VOD. Some fans have called for other films to do the same as Universal in order for them to have access to more entertainment while in lockdown and quarantine at home, but no other movies have taken that route.
Jenkins also stressed that many cinemas are struggling to cope with their shutdowns, something that has been echoed by other directors. Christopher Nolan and Edgar Wright are among those who have encouraged support for cinemas during this time, either by buying memberships or through governmental assistance. In recent days, directors have championed the theatrical experience as more and more people rely on streaming services to keep them occupied.
Sources: Screenrant, World of Reel, Twitter and Techradar