UAE Wins 22 Lions at the 2022 Cannes Lions Festival
United Arab Emirates wins 2 Grand Prix, 2 Gold, 13 Silver and 5 Bronze Lions at the 2022 Cannes Lions Festival of Creativity.
Cannes Lions – the largest gathering in the creative marketing community, has announced all the winners of its 69th Festival awards, and UAE, once again, has emerged victorious at the event which took place between 20 – 24 June in Cannes, France.
United Arab Emirates won 22 Lions  – 2 Grand Prix, 2 Gold, 13 Silver and 5 Bronze, across multiple categories, including first time wins in the category of Entertainment for Sport and Social & Influencer. The UAE also secured 61 shortlists at this year's Festival.
This year's winning agencies/clients from the UAE include Havas Middle East, Impact BBDO Dubai, Horizon FCB Dubai, TBWA\RAAD Dubai, VMLY&R Commerce MENA, Keko Dubai and UAE Government Media Office: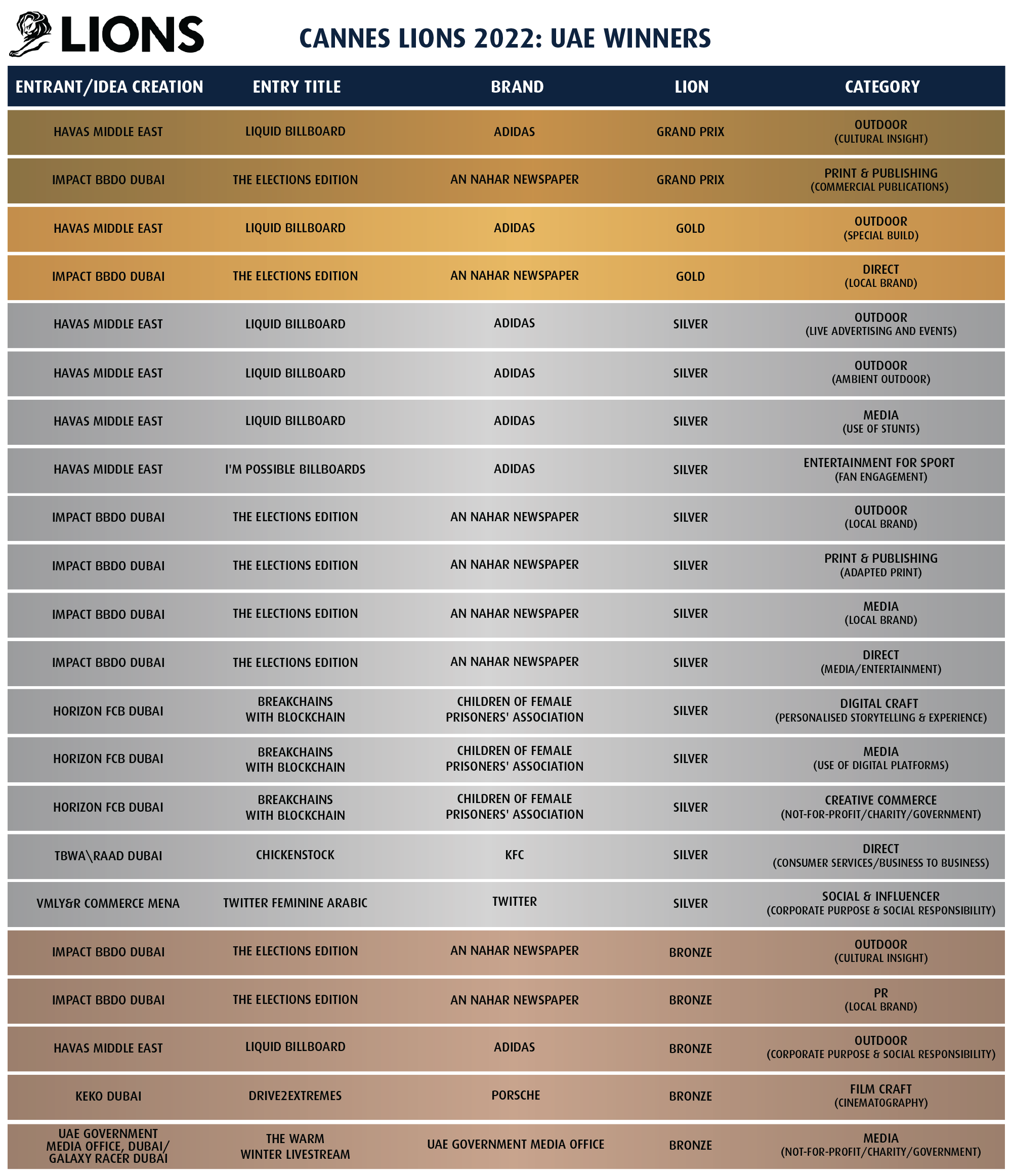 Simon Cook, CEO, LIONS, commented: "Cannes Lions is a global platform, and it's been an incredible week, as the global creative community reunited in Cannes once again. Our community came together from across the globe, and from every corner of the industry, to drive progress through creativity, for business, the planet, and society at large. I would like to congratulate everyone who entered, who made the shortlists and who won a Lion to set the benchmark for creative excellence on the global stage."
2022 also witnessed 13 professionals from the creative marketing/communication community represent the United Arab Emirates at the Cannes Lions Festival as awarding and shortlisting jury members: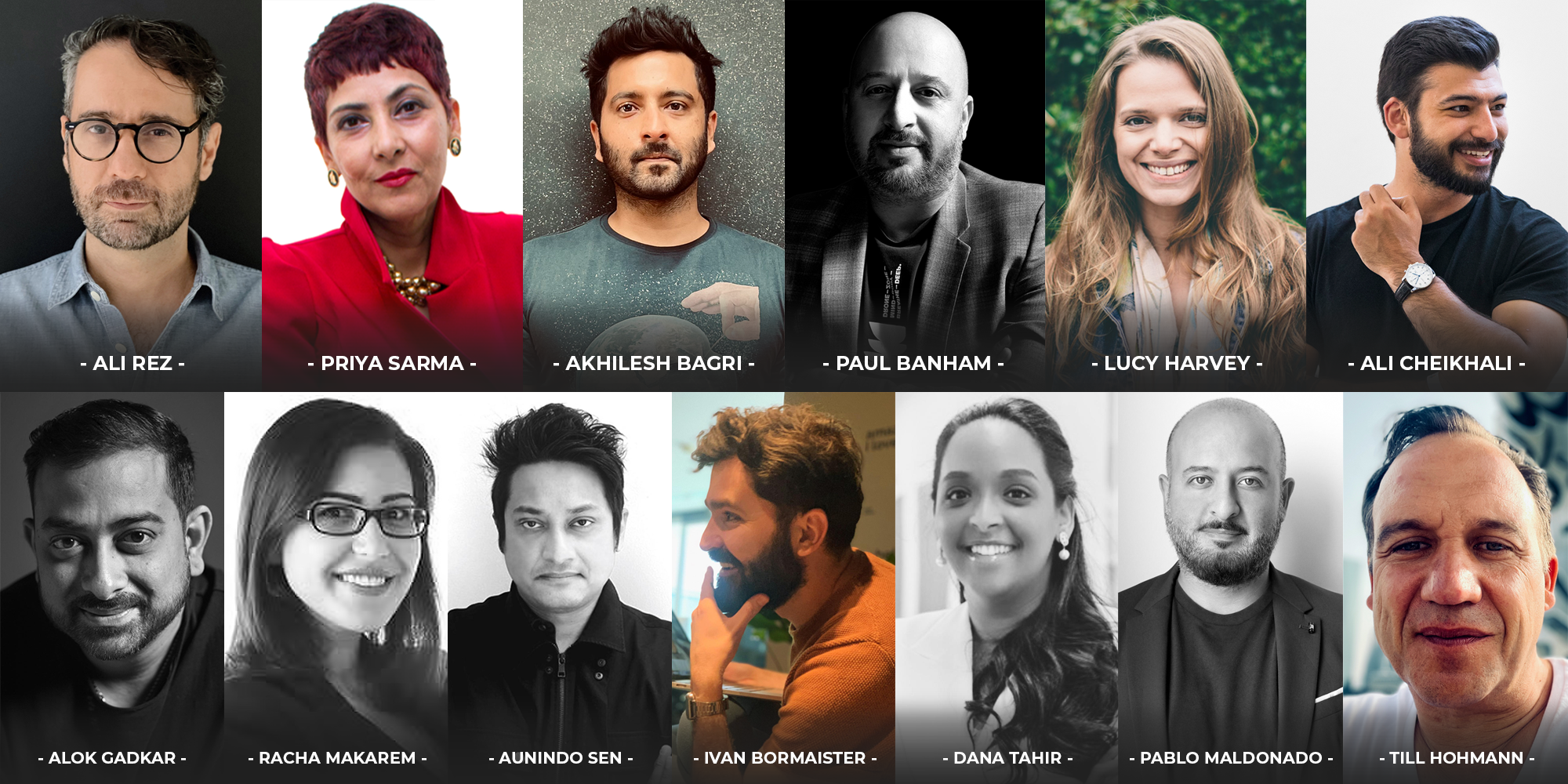 Ali Rez (Regional Executive Creative Director – Impact BBDO Dubai), Priya Sarma (Head of Corporate Affairs & Sustainability – Unilever), Akhilesh Bagri (Chief Creative Officer – Serviceplan Middle East), Paul Banham (Regional Executive Creative Director – MullenLowe MENA), Lucy Harvey (Managing Director Middle East, Turkey, India & Africa – Hill+Knowlton Strategies Middle East) and Ali Cheikhali (Creative Strategy Lead, Creative Works MENA/TR/SSA – Google) were part of the awarding jury across Print & Publishing, Sustainable Development Goals, Brand Experience & Activation, Industry Craft, PR and Creative Commerce respectively. Shortlisting jury members included Alok Gadkar (Executive Creative Director & Managing Director – Group Partnership), Racha Makarem (Chief Executive Officer MENA – Starcom MENA), Aunindo Sen (Executive Creative Director – FP7 McCann), Ivan Bormaister (Associate Creative Director – M&C Saatchi UAE), Dana Tahir (General Manager – Red Havas ME), Pablo Maldonado (Executive Creative Director – Grey Dubai) and Till Hohmann (Chief Creative Officer MENA – Memac Ogilvy) across Health & Wellness, Media, Direct, Film, PR, Design and Outdoor respectively.
Representing the UAE at this year's International Young Lions Digital Competition (for young creative below the age of 30 years in the digital category) and the Roger Hatchuel Academy (a mentorship programme for university students in the field of creative communications), were Rebecca Menezes and Eduardo Cesar Guimarães from Saatchi & Saatchi MEA, and Fatma Al Suwaidi from American University in Dubai.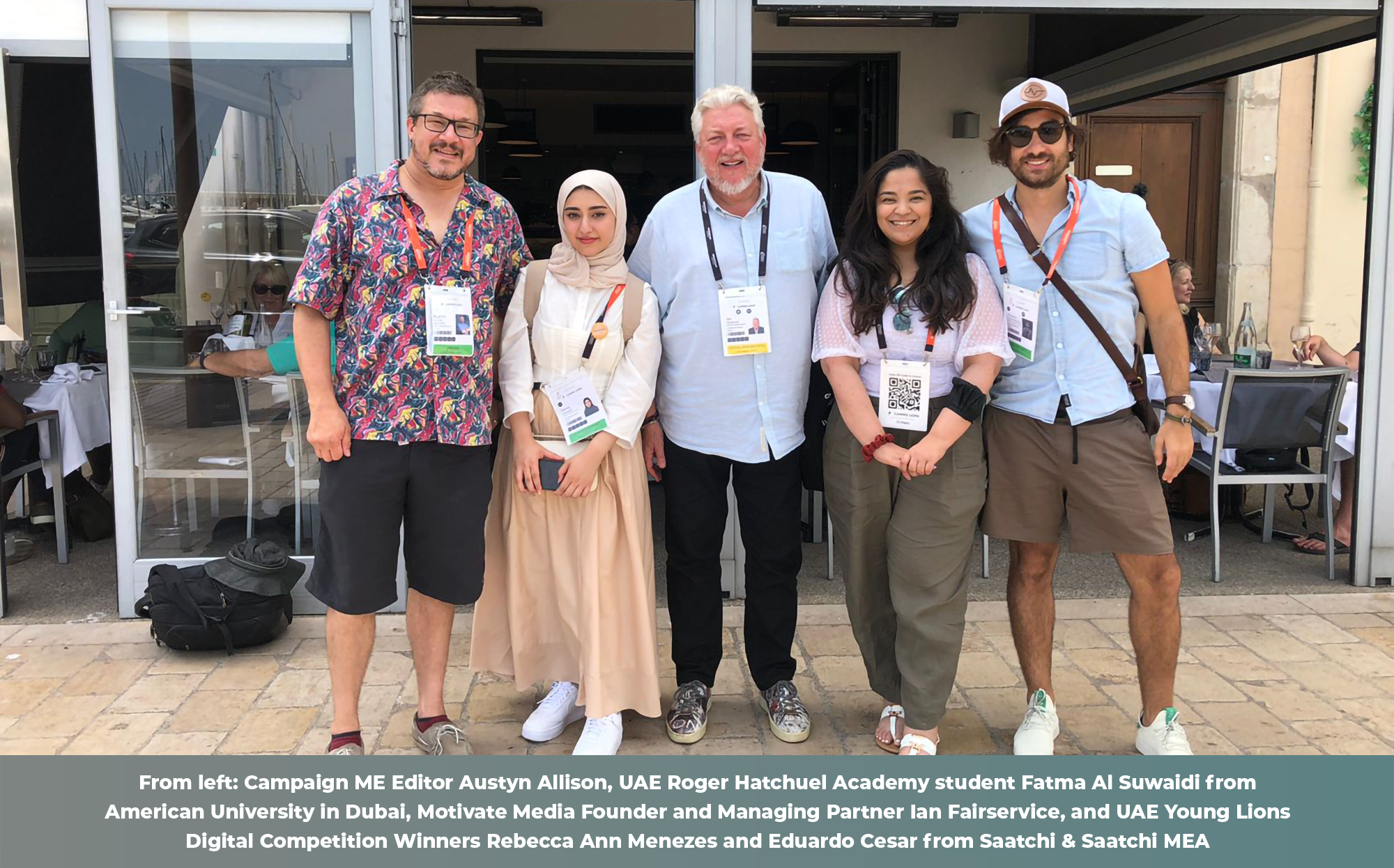 As the official representatives of the Cannes Lions International Festival of Creativity in the UAE, Motivate Media Group and Motivate Val Morgan warmly congratulates all Lion winners from the UAE, and the jury members and young talent who represented the country at this year's Festival.
Source: Cannes Lions 'The Work'
Cannes Lions to Host an In-person Festival in 2021
The Cannes Lions International Festival of Creativity is set to take place in person from 21-25 June 2021, and will also feature a series of digital elements – an aspect of the Festival since 2016.
Cannes Lions has confirmed that the awarding of the 'Lions' will take place as usual during the third week of June 2021. After the postponement of last year's awards due to the global pandemic, the juries will be judge and award work from both 2020 and 2021.
"For more than 65 years Cannes Lions has set the benchmark for great creative work," said Lions Managing Director Simon Cook, "and after the disappointment of postponing the 2020 Lions awards, we look forward to presenting the work to the Juries in June. We've been delighted by the diverse spread of work that has emerged in our regional awards – Eurobest, Dubai Lynx and Spikes Asia – and we look forward to being inspired by the work that will set the global standard across two years at Cannes Lions."
The plan is to judge and present the work in person in Cannes, France, during the Cannes Lions International Festival of Creativity, which is now open for delegate registrations.
"While travel is currently constrained, the availability of multiple vaccines offers hope that we can be together in June, even if we need to limit the numbers of delegates who can safely attend," said Lions Chairman Phillip Thomas. "We will continue to carefully monitor the situation, and maintain our regular communications with the authorities in France, but there are many other large international events planned for the same timeline, and it's clear from talking to the global industry that everybody is very keen to come together again."
As part of the Festival in June, Cannes Lions will continue to have a significant digital element, something Cannes Lions pioneered in 2016 with its Digital Pass. Last year, more than 80,000 members of the global creative and marketing community united to take part in the on-going digital series.
Delegate registration is now open, click here to book your pass.
For more information, visit canneslions.com
Motivate Media Group and Motivate Val Morgan are the official representatives of the Cannes Lions International Festival of Creativity in the UAE.
Source: Cannes Lions (Press Release)
Submissions for SICYFF 2019 Now Open
"All our dreams can come true, if we have the courage to pursue them." – Walt Disney
The 7th edition of the Sharjah International Children & Youth Film Festival (SICYFF) – formerly known as the Sharjah International Children Festival (SICFF), organized by Funn, will take place between 13th to 18th October, 2019.
This year's festival will widen its scope and set new objectives which includes the participation of youth aged 18-30 years, in addition to children and teenagers. "The festival is open for all cinema professionals, aspiring filmmakers, and young film enthusiasts, in all categories. We hope that the seventh edition will take the festival to another new level, giving young talents the opportunity to promote the Arab film industry and make a mark in the regional and global film market," said Shaikha Jawaher Bint Abdullah Al Qasimi, director of Funn and SICYFF
The goal of the festival in 2019 will be to create interest of the film industry for passionate children and youth of the UAE – to become inspiring future filmmakers, while fostering local filmmakers and motivating them to produce more children films – entertaining or informative.
Last year's festival screened 138 films, which were selected from a pool of 502 films made by and for children.
As per its youth-focused theme, this year's festival will showcase a variety of media and conduct movie workshops, and include the addition of three new categories – in addition to the existing seven categories:
Best Teenage-made Film (NEW)
Best Youth-made Film (NEW)
Best UAE Short Film (NEW)
Best Child-made Film
Best Student-made Film
Best GCC Short Film
Best International Short Film
Best Animation Film
Best Documentary Film
Best Feature Film.
From animation to documentaries and live action, if you have what it takes, or own a ready masterpiece to be showcased, don't miss out on entering the Film competition organized by SICYFF.
Deadline for Submissions: 31st March, 2019
For more information on rules and regulations for film submissions visit SICYFF.
Sources: Gulf News, SICFF, Gulf Today