Movies to Watch in Cinema for a 'Spooky Good Time' this Halloween
'Spooktober' has finally arrived, and there's no better way to celebrate Halloween than to watch a spine-tingling horror movie on the biggest screen of them all!.
With a number of new horror releases in cinema this Halloween – from Jordan Peele's genre bending thriller, the final conclusion to the Halloween franchise, and a good old-fashioned exorcism, both audiences and advertisers are in for a treat.. no tricks!
Check out the movie line-up, and have yourself a bloodcurdling and wicked time at the cinema:
Orphan: First Kill
Release Date: now playing
Cast: Isabelle Fuhrman, Julia Stiles, Rossif Sutherland
Nope
Release Date: now playing
Cast: Daniel Kaluuya, Steven Yeun, Keke Palmer
The residents of a lonely gulch in inland California bear witness to an uncanny and chilling discovery.
The Invitation
Release Date: now playing
Cast: Nathalie Emmanuel, Thomas Doherty, Stephanie Corneliussen, Sean Pertwee
 A young woman is courted and swept off her feet, only to realize a gothic conspiracy is afoot.
Jeepers Creepers: Reborn
Release Date: now playing
Cast: Sydney Craven, Imran Adams, Jarreau Benjamin
Forced to travel with her boyfriend, Laine begins to experience premonitions associated with the urban myth of The Creeper. She believes that something supernatural has been summoned – and that she is at the center of it all.
Don't Worry Darling
Release Date: now playing
Cast: Harry Styles, Florence Pugh, Chris Pine, Gemma Chan
A 1950s housewife living with her husband in a utopian experimental community begins to worry that his glamorous company could be hiding disturbing secrets.
Smile
Release Date: now playing
Cast: Sosie Bacon, Kyle Gallner, Robin Weigert, Jessie T. Usher
After witnessing a bizarre, traumatic incident involving a patient, Dr. Rose Cotter (Sosie Bacon) starts experiencing frightening occurrences that she can't explain. As an overwhelming terror begins taking over her life, Rose must confront her troubling past in order to survive and escape her horrifying new reality.
Halloween Ends
Release Date: 13 October 2022
Cast: Jamie Lee Curtis, Andi Matichak, Kyle Richards, Will Patton
Halloween Ends kicks off four years after the events of Halloween Kills, where Laurie is living with her granddaughter Allyson and is finishing writing her memoir. When a young man is accused of killing a boy he was babysitting, it ignites a cascade of violence and terror that will force Laurie to finally confront the evil she can't control, once and for all.
Prey for the Devil
Release Date: 27 October 2022
Cast: Virginia Madsen, Jacqueline Byers, Nicholas Ralph
A nun prepares to perform an exorcism and comes face to face with a demonic force with mysterious ties to her past.
Contact us for advertising opportunities in cinema.
Source: IMDB and YouTube
Women Take Charge of Hollywood in 2020
Women – directors and actors, are set to take charge of Hollywood in 2020!
According to World Economic Forum, the number of women behind the camera on Hollywood movies jumped to record levels in 2019, with 12 directing top-grossing films including Frozen II, Captain Marvel and Hustlers.
Additionally, a study by the Annenberg Inclusion Initiative at the University of Southern California found that women made up 10.6% of directors of the top movies last year, more than double the percentage in 2018 and the highest percentage of female directors in the past decade.
2020 is already off to a good start with five of the year's most anticipated blockbusters – Bird of Prey, Mulan, Black Widow, Wonder Woman 1984 and Eternals – all directed by women.
Birds Of Prey
Director: Cathy Yan
Release Date: February 6, 2020
Birds of Prey, will be DC's first venture in 2020 and the first movie from the studio to come after Todd Phillips' acclaimed Joker movie. The movie stars Margot Robbie – reprising her famous role of Harley Quinn, and will feature a few other leading ladies such as Mary Elizabeth Winstead, Jurnee Smollett-Bell and Rosie Perez (to name a few).
Mulan
Director: Niki Caro
Release Date: March 26, 2020
Disney's next live action remake will not be a musical and is missing the indestructible Mushu in its first trailer. However, audiences need not fret, as this version of Mulan from Niki Caro is paving its own path and staying clear of mimicking the 1998 animated classic.
Black Widow
Director: Cate Shortland
Release Date: April 30, 2020
One of Marvel's big releases this year will be by a female director – Cate Shortland, and follows a leading superhero – Natasha Romanoff  (also known as Black Widow) played by Scarlett Johansson. Black Widow's solo movie has been a long time coming as a result of Scarlett Johansson's character being a popular in the Avengers series. The story of Natasha Romanova should give audiences a real chance to see her in action and outside the realm of an ensemble movie.
Wonder Woman 1984
Director: Patty Jenkins
Release Date: June 4, 2020
As a sequel starring a popular DC comics character, it's no real surprise that Wonder Woman 1984 – directed by yet another leading female director Patty Jenkins, is topping the list of most anticipated  movies in 2020. Gal Gadot will also be back to reprise her role of Diana Prince, with Kristen Wiig taking on the role of Barbara Minerva (better known as Cheetah) – the archenemy of Wonder Woman.
Eternals
Director: Chloé Zhao
Release Date: October 29, 2020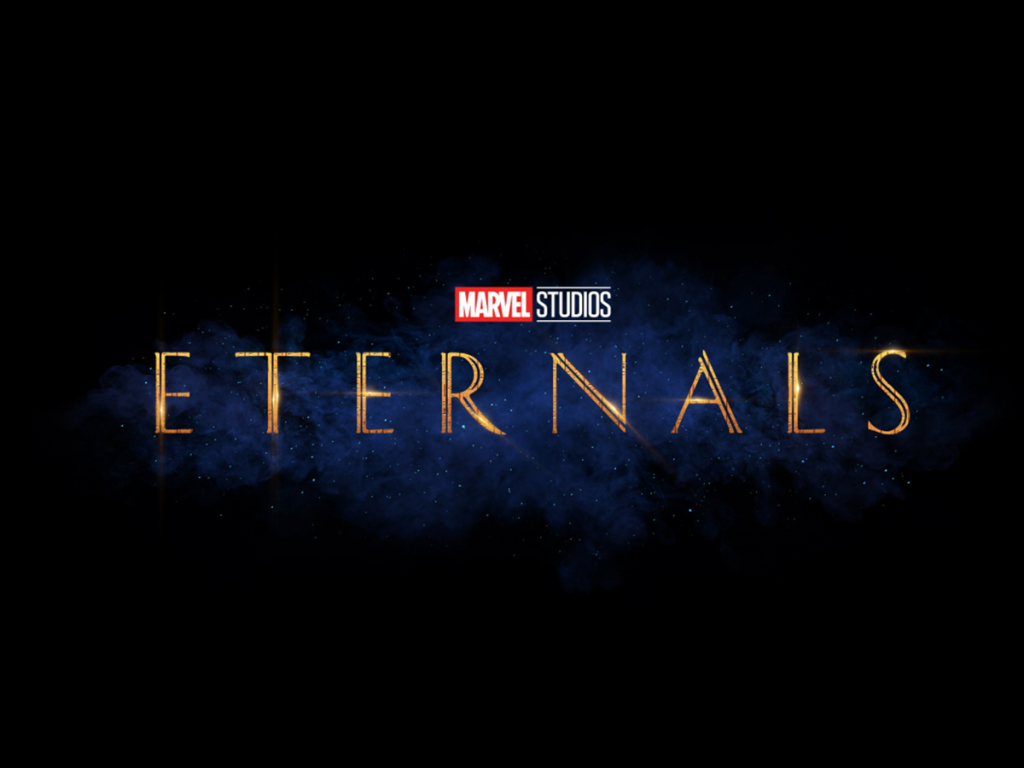 In April 2018, Marvel Studios announced that they will be developing a film based on the Comic book series Eternals. Directed by Chinese film director Chloé Zhao – known for The Rider, the film will star leading female actresses such as Angelina Jolie, Salma Hayek and Gemma Chan, alongside Game of Thrones' Kit Harington and Richard Madden. The Eternals are immortal aliens who should possibly offer much to the cosmic side of Marvel's Phase Four.
According to a list of the most anticipated movies of 2020 by Fandango, around half will be led by women. It's also worth pointing out that from this list, the top four movies are female-directed.
Visit the Movie Planner section of our website to watch trailers of other upcoming movies in 2020.
Sources: Variety, World Economic Forum and Fandango.