Movies to Watch in Cinema for a 'Spooky Good Time' this Halloween
'Spooktober' has finally arrived, and there's no better way to celebrate Halloween than to watch a spine-tingling horror movie on the biggest screen of them all!.
With a number of new horror releases in cinema this Halloween – from Jordan Peele's genre bending thriller, the final conclusion to the Halloween franchise, and a good old-fashioned exorcism, both audiences and advertisers are in for a treat.. no tricks!
Check out the movie line-up, and have yourself a bloodcurdling and wicked time at the cinema:
Orphan: First Kill
Release Date: now playing
Cast: Isabelle Fuhrman, Julia Stiles, Rossif Sutherland
Nope
Release Date: now playing
Cast: Daniel Kaluuya, Steven Yeun, Keke Palmer
The residents of a lonely gulch in inland California bear witness to an uncanny and chilling discovery.
The Invitation
Release Date: now playing
Cast: Nathalie Emmanuel, Thomas Doherty, Stephanie Corneliussen, Sean Pertwee
 A young woman is courted and swept off her feet, only to realize a gothic conspiracy is afoot.
Jeepers Creepers: Reborn
Release Date: now playing
Cast: Sydney Craven, Imran Adams, Jarreau Benjamin
Forced to travel with her boyfriend, Laine begins to experience premonitions associated with the urban myth of The Creeper. She believes that something supernatural has been summoned – and that she is at the center of it all.
Don't Worry Darling
Release Date: now playing
Cast: Harry Styles, Florence Pugh, Chris Pine, Gemma Chan
A 1950s housewife living with her husband in a utopian experimental community begins to worry that his glamorous company could be hiding disturbing secrets.
Smile
Release Date: now playing
Cast: Sosie Bacon, Kyle Gallner, Robin Weigert, Jessie T. Usher
After witnessing a bizarre, traumatic incident involving a patient, Dr. Rose Cotter (Sosie Bacon) starts experiencing frightening occurrences that she can't explain. As an overwhelming terror begins taking over her life, Rose must confront her troubling past in order to survive and escape her horrifying new reality.
Halloween Ends
Release Date: 13 October 2022
Cast: Jamie Lee Curtis, Andi Matichak, Kyle Richards, Will Patton
Halloween Ends kicks off four years after the events of Halloween Kills, where Laurie is living with her granddaughter Allyson and is finishing writing her memoir. When a young man is accused of killing a boy he was babysitting, it ignites a cascade of violence and terror that will force Laurie to finally confront the evil she can't control, once and for all.
Prey for the Devil
Release Date: 27 October 2022
Cast: Virginia Madsen, Jacqueline Byers, Nicholas Ralph
A nun prepares to perform an exorcism and comes face to face with a demonic force with mysterious ties to her past.
Contact us for advertising opportunities in cinema.
Source: IMDB and YouTube
Most Anticipated Horror Movies Of 2020
Scary movie junkies, rejoice! The year ahead is packed with fright fests that will have you peeking over your shoulder and checking to make sure all the doors are locked — as all good horror movies should.
From modern adaptations of literary classics – Hansel and Gretel and The Turn of the Screw, to new installments in fan-favorite franchises – The Grudge and The Conjuring, and intriguing original tales, the slate of upcoming horror movies offers something for fear seekers from all walks of life.
Here's a list of the most anticipated upcoming horror movies with release dates set over the course of next year:
The Grudge (January 02, 2020)
Andrea Riseborough will star in this reboot of The Grudge franchise, releasing early next year as a detective investigating the case of a young mother who murdered her entire family.
She later discovers that the mother was influenced by an angry ghost seeking revenge, as is the M.O. of the franchise. Nicolas Pesce, who recently made his directorial debut with the black-and-white horror film The Eyes of My Mother (2016) has been hired to direct the movie as well as rework a draft of the script that the studio has been working from.
Underwater (January 09, 2020)
Underwater hasn't had the easiest road to theaters. Shot back in the spring of 2017, it'll be almost three years later when the Kristen Stewart-fronted horror film makes its way into theaters on January 9th, 2020.
The movie  follows a crew of underwater researchers who must scramble to safety after an earthquake devastates their subterranean laboratory. Trapped and running out of oxygen, they have to navigate through two miles in the dangerous depths of the ocean floor to make it to safety. Think of it as Armageddon (1998) meets The Abyss (1989).
The film is written and directed by William Eubank who also directed The Signal (2014). It stars Kristen Stewart as Norah Price, Jessica Henwick as Emily, T.J. Miller as Paul, Vincent Cassel as the Captain, and John Gallagher Jr.
The Turning (January 23, 2020)
Henry James' novella The Turn of the Screw is one of the most popular and influential ghost stories ever written, and it's been adapted for the screen numerous times. In 2020, the classic tale will get a new, modern take from the director of The Runaways (2010) – Floria Sigismondi with The Turning.
This version of the story will be set in modern Maine, but will still tell the story of a governess (Mackenzie Davis) tasked with caring for two young children (Finn Wolfhard and Brooklynn Prince) after the deaths of their parents. As she settles in for the job, she begins to suspect the mysterious estate where the family is living may be harboring a number of dark secrets, and may in fact be haunted.
Gretel & Hansel (January 30, 2020)
Starring IT franchise alum Sophia Lillis as Gretel and Silent Hill's Alice Krige as the child-eating witch, this twisted retelling of the classic Brothers Grimm story is rife with established horror talent. Journey into the dark wood alongside director Osgood Perkins – I Am the Pretty Thing That Lives in the House (2016) for a flipped take on the Hansel and Gretel fairy tale in which Gretel takes the lead and there's isn't a gingerbread house in sight.
Fantasy Island (February 13, 2020)
Based on the classic 1970s TV series, Fantasy Island will rely on the same basic premise as the show: People from all over the world travel to a mysterious island where guests can live out their wildest fantasies — for a price. Except this time, there will also be a killer on the loose. Michael Peña will star as the island's enigmatic host Mr. Roarke, a role originated by Ricardo Montalban.
The Invisible Man (February 27, 2020)
This new take on H.G. Wells' classic novel will take a curious approach to the source material, which follows Elisabeth Moss as a woman who rebuilds her life after her invisible ex-boyfriend commits suicide, before discovering that her partner might not be dead. It's a fresh take on the popular story, and one that hopefully provides an interesting spin on the familiar story. It's also benefitted by being Leigh Whannell's follow-up to his exceptional sophomore feature, last year's Upgrade.
A Quiet Place: Part II (March 19, 2020)
After the first film exceeded expectations at the box office, A Quiet Place (2018) screenwriters and director John Krasinski decided to return to the silent but deadly world.
Krasinski is back to direct and Emily Blunt is also returning to reprise her role as Evelyn Abbott, a mother trying to protect her family in a world overrun by large creatures with hypersensitive hearing.
Others reportedly joining the cast include Cillian Murphy and Djimon Hounsou.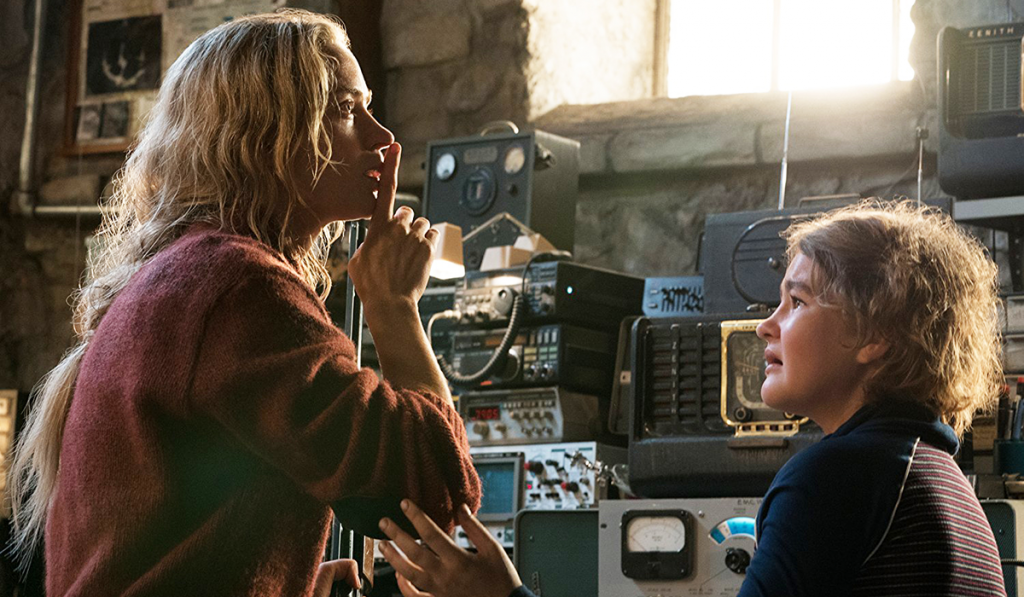 The New Mutants (March 19, 2020)
This long-delayed, horror-centric X-Men spin-off has undergone extensive reshoots — reportedly to at least somewhat better integrate it into the Marvel Cinematic Universe — since Disney acquired 21st Century Fox in March 2019. But its underlying storyline has seemingly stayed the same. The film, starring Maisie Williams, Anya Taylor-Joy and Antonio Banderas, centers on a group of young mutants who are being held against their will inside a secret facility that's running horrific tests on them.
Candyman (June 11, 2020)
Jordan Peele, the mastermind behind Get Out (2017) and Us (2019) continues his foray into the world of horror with a "spiritual sequel" to Bernard Rose's 1992 cult classic Candyman, which explores issues of race and class in America. The original movie stars Tony Todd as the titular hook-handed bogeyman, who, according to urban legend, is the undead son of a slave who has haunted Chicago's Cabrini-Green housing project since being lynched for having a love affair with a white woman in the late 1800s.
This time around, Todd will return alongside Teyonah Parris, Nathan Stewart-Jarrett, Colman Domingo and Yahya Abdul-Mateen II, who, despite reports to the contrary, director Nia DaCosta – Little Woods (2018) says isn't taking over Todd's original role.
The reboot was co-written by Peele and Win Rosenfeld, whose joint production company, Monkeypaw Productions, is producing alongside MGM Pictures.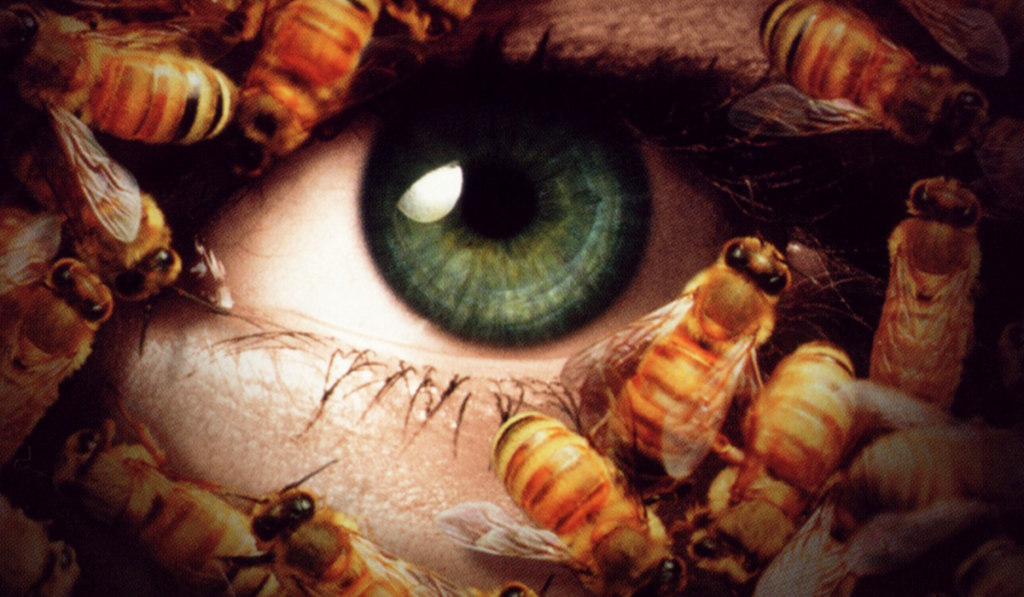 The Purge (July 09, 2020)
Prepare yourself for yet another government-sanctioned night of lawless violence in The Purge 5, the fifth installment in the horror franchise set in a near-future United States where any and all crime is legal for one 12-hour period per year.
It's still unclear whether the Everado Gout-directed Purge 5 will be another prequel like 2018's The First Purge, or explore the fallout from the election in 2016's The Purge: Election Year.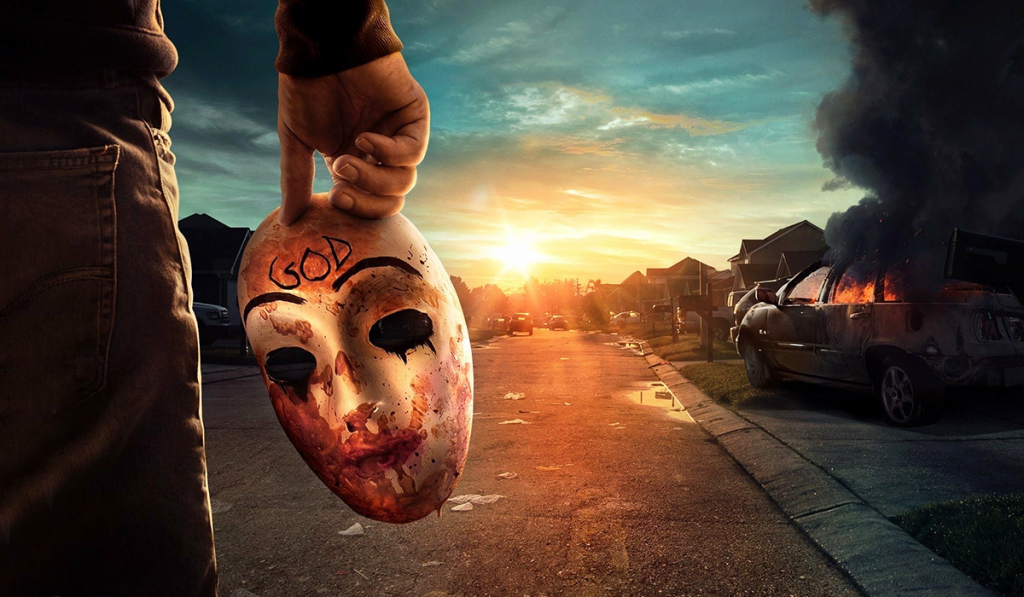 The Conjuring: The Devil Made Me Do It (September 10, 2020)
The third official installment of The Conjuring series and the eighth movie in the Conjuring universe won't have series architect James Wan in the director's chair. Those duties are being handled by Michael Chaves, the director of The Curse of La Llorona (2019).
The movie stars Vera Farmiga and Patrick Wilson are reprising their roles as paranormal investigators Ed and Lorraine Warren. The plot centers around the trial of Arne Cheyenne Johnson, who stabbed his landlord to death in the middle of a drunken struggle and claimed in court that he was possessed by a demon.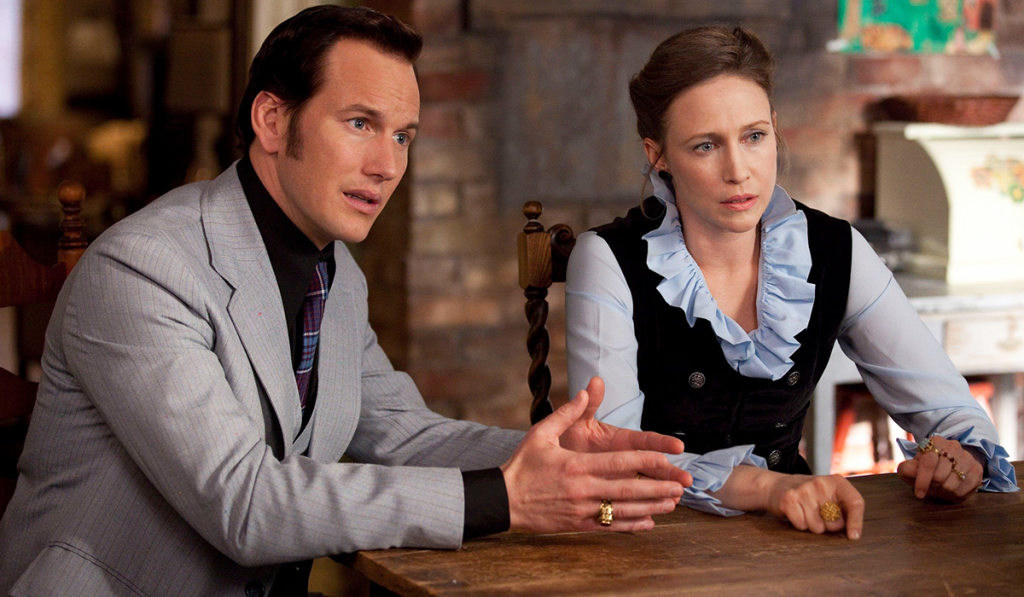 *Please Note – Movies release dates are subject to change
Which horror movies are you most looking forward to watch in the coming year?
Sources: Looper and Screenrant