Disney Dominates Worldwide Box Office in 2019
Disney's record-setting year at the box office simply won't quit until the calendar rolls over. As the year comes to a close, Disney has remained king of the 2019 worldwide box office, producing eight out of the year's 10 highest-grossing films.
Star Wars: The Rise of Skywalker hit cinema screens the past weekend and had a strong opening at $175.5 million in the United States. While that's not as large as The Force Awakens (2015) or The Last Jedi (2017), it's still going to make the movie a huge hit for Disney, giving them another spot in the top ten highest-grossing US releases of 2019 – edging out Jordan Peele's acclaimed Us, which grossed $175.05 million at the box office in the United States earlier this year. As such, Disney has produced eight of this year's top ten, which is a truly unprecedented level of success.
With the success of numerous films including Avengers: Endgame, Aladdin and Toy Story 4 earlier this year, Disney has been growing at an astonishing rate and has earned a record-setting $10 billion at worldwide box office. The recent growth in success of Disney shouldn't come as a surprise, given that the studio has always been a prominent player in the entertainment industry and has also begun to buy and consume its competition over the last couple of years.
The following 2019 movies also sit in the top ten, all of which were produced by Disney:
Avengers: Endgame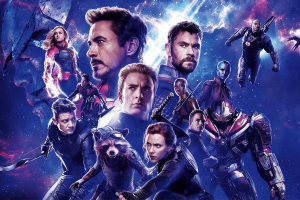 Worldwide Box Office: $2,797,800,564
The Lion King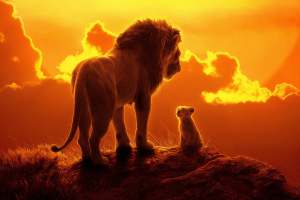 Worldwide Box Office: $1,656,313,097
Toy Story 4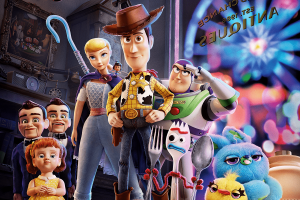 Worldwide Box Office: $1,073,394,813
Captain Marvel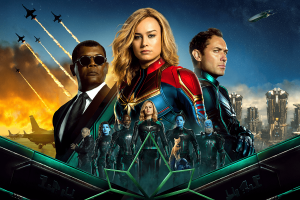 Worldwide Box Office: $1,128,274,794
Spider-Man: Far From Home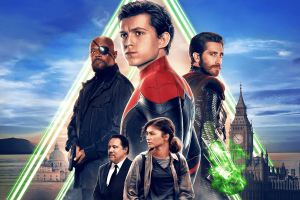 Worldwide Box Office: $1,131,927,996
*Disney's Marvel Studios produced Spider-Man: Far From Home while Sony handled distribution. Therefore, the film's box office earnings doesn't technically count towards Disney's total for the year.
Frozen II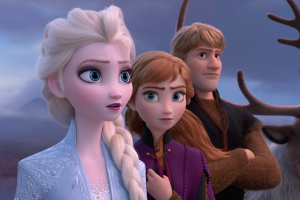 Worldwide Box Office: $1,165,209,889 (to date as the film is still screening in cinema)
Aladdin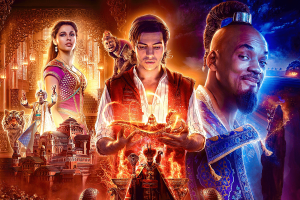 Worldwide Box Office: $1,050,693,953
The only non-Disney movies to crack the top 10 in North America this year were Joker ($333.3 million) and IT Chapter Two ($211.5 million) – both titles produced by Warner Bros.
Disney has officially become the first studio in history to bring in $10 billion at the box office in a single year, and that total doesn't count Spider-Man: Far From Home, nor does it account for the Fox titles the studio distributed following the $71.3 billion merger of the two companies earlier this year. Thus, Disney has han alarmingly good year and the competition is, without doubt, struggling to accomplish even a fraction of that success financially.
Disney's 2020 release schedule is far less packed with anticipated movies. However, there are a few major titles including a live-action adaptation of Mulan and Black Widow and The Eternals from Marvel.
Watch trailers:
Mulan:
Black Widow:
Disney's box office dominance is poised to continue in the new decade, as they will now be in full control of Fox content moving forward, with X-Men and Fantastic Four being two example franchises that can be used for further financial wins.
Contact a member of our sales team for cinema advertising opportunities alongside Disney Blockbusters in the upcoming year!
Sources: The Verge, CinemaBlend and The Numbers.
The New White Paper by WARC – Anatomy of Effectiveness
WARC recently launched a new white paper 'Anatomy of Effectiveness' at the Cannes Lions International Festival of Creativity 2019
The white paper for brand marketers and advertising agencies alike, highlights five key priorities for brands seeking greater impact:
Invest for growth – are you spending enough on your advertising to drive growth?
Balance your spend – how are you splitting your investment between brand-building and performance marketing?
Be creative, be emotional, be distinctive – is your creativity set up to drive effectiveness?
Plan for reach – is your media budget going to the right places?
Plan for recognition – will consumers know whose ads they are seeing or hearing?
The report highlights that every element involves trade-offs and hard decisions on where to invest, and that insights and creative thinking are required to bring it all to life. But, it's here that brands will drive better customer engagement.
It also looks at what is changing in a fast-moving industry, featuring expert comment from the likes of Les Binet, Peter Field and Jenni Romaniuk of the Ehrenberg-Bass Institute.
A key takeaways from the section 'Plan for reach'; which Motivate Val Morgan continues to emphasize when in talks with clients, is the fact that multi-channel integrated campaigns are more effective than single-channel campaigns, particularly when they work together to increase reach.
One way to go about this would be to have longer-form ads in quality media placements such as cinema to build brand awareness, while shorter-form ads online and on TV for activations and promotions.
As per the white paper by WARC, a 2016 study conducted for the Advertising Research Foundation found that investing in cross-platform campaigns delivers a significantly higher ROI. Specifically, going from one platform to two increases marketing ROI by 19%.
Click here to download the white paper and learn how your brand could increase marketing effectiveness.
With an amazing line-up of blockbusters ahead: Fast & Furious Presents: Hobbs & Shaw (August), Once Upon a Time … in Hollywood (August), Mission Mangal (August), Saaho (August), IT Chapter Two (September), Rambo: Last Blood (September), The Joker (October), Gemini Man (October), Terminator: Dark Fate (October), War (October), Doctor Sleep (November), Frozen 2 (November), Jumanji: The Next Level (December); Star Wars: The Rise of Skywalker (December), Bramastra (December), Dabangg 3 (December) and much more, contact us to make cinema an integral part of your media plan.
Sources: WARC and Cannes Lions
Cinema – The Only Place to Advertise this Summer
Summer is officially upon us!
As the temperature reaches fever pitch over the months ahead and outdoor activities become close to impossible, cinema offers an ideal escape from the heat. Cool down by sipping a cold soda or an icy slush, indulge in deliciously flavoured popcorn and watch some of the best content the industry has to offer.
Q1 2019 witnessed the release of a number of blockbusters – from M. Night Shyamalan's psychological thriller Glass, Bollywood's first rap-based movie Gully Boy and a record-breaking comedy-adventure movie Total Dhamaal, to sci-fi blockbuster Alita: Battle Angel and Oscar winner Jordan Peele's US.
No doubt those movies were big, but what lies ahead is even bigger!
At the start of Q2, we watched Marvel's Avengers: Endgame sink the Titanic (1997) to gain the spot of being the second highest grossing movie of all-time. With the remaining months of Q2 and Q3 set to deliver an array of blockbusters – rom-coms, animation, horror, thriller, superhero sagas and much more, get ready to be blown away!
Here's our compilation of must watch movies over Summer 2019:
Aladdin – Releasing on May 23rd 2019
Godzilla: King of the Monsters – Releasing on May 30th 2019
Ma – Releasing on May 30th 2019
The Hustle – Releasing on June 6th 2019
John Wick: Chapter 3 – Parabellum – Releasing on June 6th 2019
Dark Phoenix – Releasing on June 6th 2019
Bharat (Hindi) – Releasing on June 6th 2019
Rocketman – Releasing on June 13th 2019
Shaft – Releasing on June 13 2019
The Zoya Factor– Releasing on June 13th 2019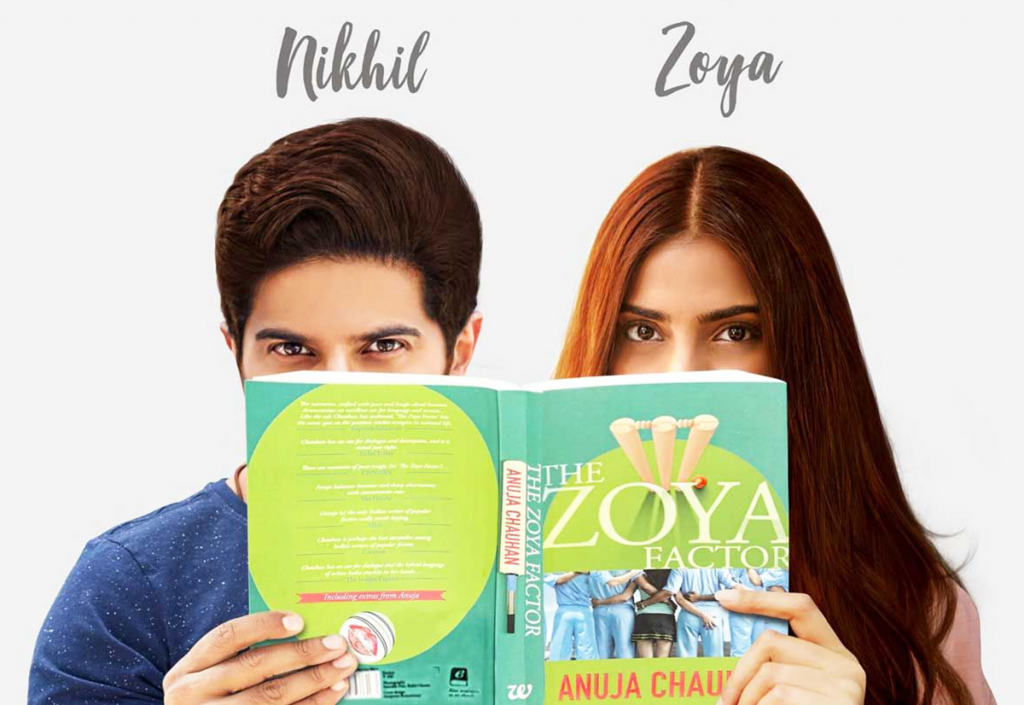 *Awaiting the release of the trailer
Toy Story 4 – Releasing on June 20 2019
Men in Black: International – Releasing on June 20th 2019
Yesterday – Releasing on June 27th 2019
Annabelle Comes Home – Releasing on June 27th 2019
Spider-Man: Far From Home – Releasing on July 4th 2019
The Lion King – Releasing on July 18th 2019
Fast & Furious Presents: Hobbs & Shaw – Releasing on August 1st 2019
Artemis Fowl – Releasing on August 8th 2019
Where'd You Go, Bernadette – Releasing on August 8th 2019
Once Upon a Time in Hollywood – Releasing on August 15th 2019
It: Chapter Two – Releasing on September 5th 2019
Please Note: Movie release dates are subject to change.
What does this mean for brands/advertisers?
Reach out to a larger and more captive audience – who rather be cooling down indoors over a movie.
Capitalize on re-targeting audiences as they re-visit cinemas to watch not one but multiple movies over summer – which also leads to greater brand recall.
Don't miss out on giving your brand the best screen treatment it deserves this summer. Contact a member of the sales team for more information on cinema advertising opportunities.