CinemaCon 2023 – Roundup
The 2023 edition of CinemaCon drew to a successful close after four days of thrilling presentations, demonstrations, and discussions, which offered an unparalleled opportunity for industry leaders to come together and discuss the future of cinema.
CinemaCon attendees were privy to exclusive product presentations, cutting-edge technology demonstrations, and thought-provoking panel discussions featuring experts from various sectors of the industry, including studio executives, theatre operators, and technology providers.
Leading studios, including Disney, Paramount Pictures, Sony Pictures, Universal Studios, and Warner Bros. Discovery, presented their latest trailers for upcoming theatrical releases, and as always, the event concluded with the 'Big Screen Achievement Awards' –  held in honor of celebrities whose contributions to the industry have helped shape cinema into what it is today.
If you missed any of the presentations, fear not! Here are the latest trailers that were released during the event:
Sony Pictures
Sony Pictures set the tone for CinemaCon 2023 by showcasing a variety of major movie trailer releases and announcements. Some of the notable titles that were unveiled included Spider-Man: Across the Spider-Verse, Gran Turismo: The Movie, The Equalizer 3, and Insidious: The Red Door.
The Equalizer 3
Two-time Oscar winner Denzel Washington presented the first trailer of The Equalizer 3, in which he reprises the role of former government assassin Robert McCall. The film is described as the "final chapter" in the story, indicating that it could be the last with Washington as Robert.
The film is set to release in cinema on 31 August 2023.
Gran Turismo: The Movie
Orlando Bloom and Stranger Things star David Harbour presented a new trailer for Gran Turismo: The Movie. The film is based on the life of Jann Mardenborough, a real-life Gran Turismo player who became a professional racer. Archie Madekwe plays Mardenborough in the film. It also stars Djimon Hounsou as Mardenborough's father. Harbour plays Jack Salter, a retired race car driver, who trains Jann.
The film is set to release in cinema on 10 August 2023.
Insidious: The Red Door
CinemaCon 2023 attendees were treated to an extended trailer for Insidious: The Red Door.The new footage showed an adult Dalton (Ty Simpkins) being haunted by a wide variety of demons while now attending college. At the request of his wife Renai (Rose Byrne), father Josh (Patrick Wilson) accompanies him to help move into his college dorm where he realizes that Dalton's connection to "the Further" is coming back in full force.
The film is set for release in cinema on 6 July 2023.
Spider-Man: Across the Spider-Verse
Fourteen minutes from Spider-Man: Across the Spider-Verse was shown at CinemaCon 2023 as the studio is still finishing the movie. The latest trailer shows Miles Morales as he returns for the next chapter of the Oscar-winning Spider-Verse saga, Spider-Man: Across the Spider-Verse. After reuniting with Gwen Stacy, Brooklyn's full-time, friendly neighborhood Spider-Man is catapulted across the Multiverse, where he encounters a team of Spider-People charged with protecting its very existence. But when the heroes clash on how to handle a new threat, Miles finds himself pitted against the other Spiders and must redefine what it means to be a hero so he can save the people he loves most.
The film is set to release in cinema on 1 June 2023
Other movies showcased by Sony Pictures included Kraven the Hunter (5 October 2023), Dumb Money (19 October 2023) and Napoleon (21 November 2023).
Warner Bros. Discovery
Warner Bros. Discovery presented a slew of trailers and announcements on 25 April, the second day of the mega event. Here is a look at the studio's upcoming releases including three DC Extended Universe (DCEU) movies — The Flash, Blue Beetle and Aquaman and the Lost Kingdom.
The Flash
Ezra Miller plays two versions of Barry Allen in different realities. While Ben Affleck appears as Batman in his own reality, Michael Keaton returns as the Dark Knight in an alternate reality in the story. Sasha Calle's Supergirl and Michael Shannon's General Zod are also seen in much more detail in the new trailer.
The film is set to release in cinema on 15 June 2023.
Blue Beetle
The Blue Beetle footage shown at CinemaCon 2023 was very similar to the trailer that was recently released. However, it did give us an even better look at the villainous Carapax. The trailer shows what fans have already seen, which is Xolo Maridueña's Jamie Reye getting his hands on an alien object that looks like a mystical scarab which turns him into a superhero.
The film is set to release in cinema on 17 August 2023.
Barbie
Margot Robbie and Ryan Gosling joined director Greta Gerwig for an extended trailer release of Barbie.
The film is set to release in cinema on 20 July 2023.
Other movies showcased by Warner Bros. Discovery included: Dune: Part Two (2 November 2023), Aquaman and the Lost Kingdom (19 December 2023), Wonka (14 December 2023), The Color Purple (24 December 2023), The Nun II (7 September 2023), Tim Burton's Beetlejuice (TBA).
Disney
Disney brought Marvel Studios, Walt Disney Animation and Pixar films to CinemaCon 2023. Among these were MCU films Guardians of the Galaxy Vol. 3 and The Marvels, animated movie Elemental, and highly anticipated movies The Little Mermaid and Indiana Jones and the Dial of Destiny.
A Haunting in Venice
The third instalment in Kenneth Branagh's Hercule Poirot movies had its first teaser trailer release at CinemaCon 2023.
The film is set to release in cinema on 14 September 2023.
Taika Waititi's Next Goal Wins
The maverick Taika Waititi is ready with his sports comedy film Next Goal Wins. It is about the American Samoa football team, known infamously for its 31-0 loss to Australia in a FIFA game in 2001. The film follows Michael Fassbender's Thomas Rongen, a coach who is hired to help the team qualify for the 2014 FIFA World Cup.
The film is set to release in cinema on 16 November 2023.
Elemental
Pixar's Elemental is an animated film about residents of Element City, each of whom belong to an elemental group — land, air, water and fire. The extended 20-minute clip focussed on a fire element character, Ember, from the time she was a baby to her younger years. Unable to control her temper, she causes a disaster which brings her in conflict with water-element character Wade.
The film is set to release in cinema on 15 June 2023.
Indiana Jones and the Dial of Destiny
Indiana Jones and the Dial of Destiny concluded Disney's slate of presentations at the event. Attendees got to see an action-packed clip from the upcoming film. The clip followed Harrison Ford's Indy and Phoebe Waller-Bridge's Helena in pursuit of Mads Mikkelsen's antagonist character Jürgen Voller through Tangier in Morocco.
The film is set to release in cinema on 29 June 2023.
Other movies showcased by Disney included: The Creator (28 September 2023) and Wish (21 November 2023).
Paramount Pictures
Paramount Studios showcased their 2023 and 2024 slates of highly anticipated movie titles during their presentation at CinemaCon 2023.
Teenage Mutant Ninja Turtles: Mutant Mayhem
CinemaCon 2023 was treated to a brand new look at Teenage Mutant Ninja Turtles: Mutant Mayhem. The footage was extended from the already-released teaser.
The film is set to release in cinema on 3 August 2023.
The studio showcased a full 20 minutes of the upcoming film Mission: Impossible – Dead Reckoning Part One, starring Tom Cruise and set to release on 11 July 2023, along with the first trailer for Martin Scorsese's Killers of the Flower Moon, which is scheduled for release on 19 October 2023, and a first look at A Quiet Place: Day One, set to release on 8 March 2024.
Universal Studios and Focus Features
Universal and Focus Features presented their films after Disney on Day 3 of CinemaCon 2023.
Oppenheimer
Christopher Nolan took to the stage to introduce Oppenheimer, one of the most-anticipated movies of 2023. Nolan said that a full trailer may be attached to Guardians of the Galaxy Vol. 3 theatrical release. A five-minute reel was then shown to attendees. Cillian Murphy plays J. Robert Oppenheimer in the film. Matt Damon essays Major General Leslie Groves. Among the A-list star cast of the film are Emily Blunt, Robert Downey Jr., Florence Pugh, David Dastmalchian, and Rami Malek among others.
The film is set to release in cinema on 20 July 2023.
Fast X
Vin Diesel made a surprise appearance at CinemaCon 2023 to announce that Fast X – Part 2 will be released in theaters in 2025. The announcement was made after the first part of the movie, Fast X, which is set to be released in cinemas on 18 May 2023. The event came to a close for the day following a trailer of Fast X.
Other titles showcased by Universal and Focus Features included: Drive-Away Dolls (22 September 2023), Kung Fu Panda 4 (6 March 2024), Wicked (November 2024).
Source: Lifestyle Asia, DiscussingFilm
The Oscars 2020 Round-Up
From red carpet fashion statements, Eminem performing a song from 2002, to entertaining speeches, triumphant wins, Idina Menzel's performance of Frozen 2's 'Into the Unknown' and much more, Hollywood's biggest night (The Academy Awards – also known as The Oscars), is finally done and dusted.
Parasite made history becoming the first foreign language film to win best picture and best director. The film also nabbed prizes for original screenplay and international feature film. The victory caps off an improbable awards season run for the South Korean thriller.
Joaquin Phoenix won the lead actor award for his work as the deranged failed-standup comic of Gotham (Arthur Fleck) in Joker, while Renée Zellweger won best actress for her portrayal of the legendary performer Judy Garland in Judy.
Meanwhile, Brad Pitt and Laura Dern picked up supporting actor and actress honors for their performance in Once Upon a Time…in Hollywood and Marriage Story respectively
Here's the full list of winners:
Best Motion Picture – "Parasite"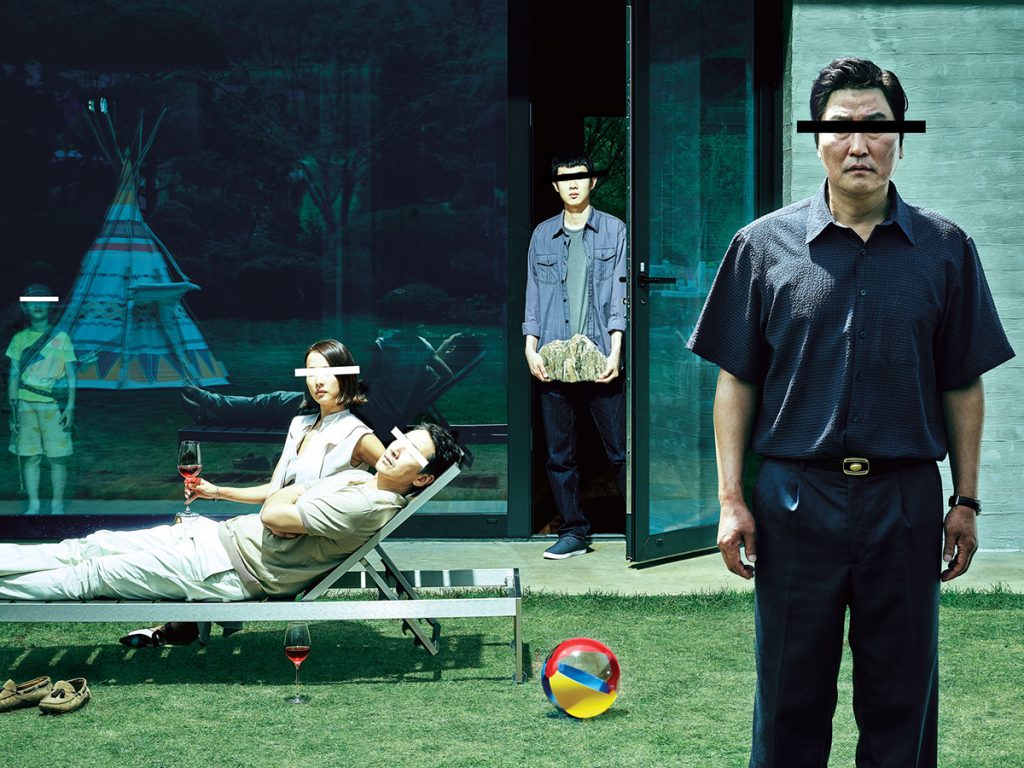 Directing – Bong Joon Ho for "Parasite"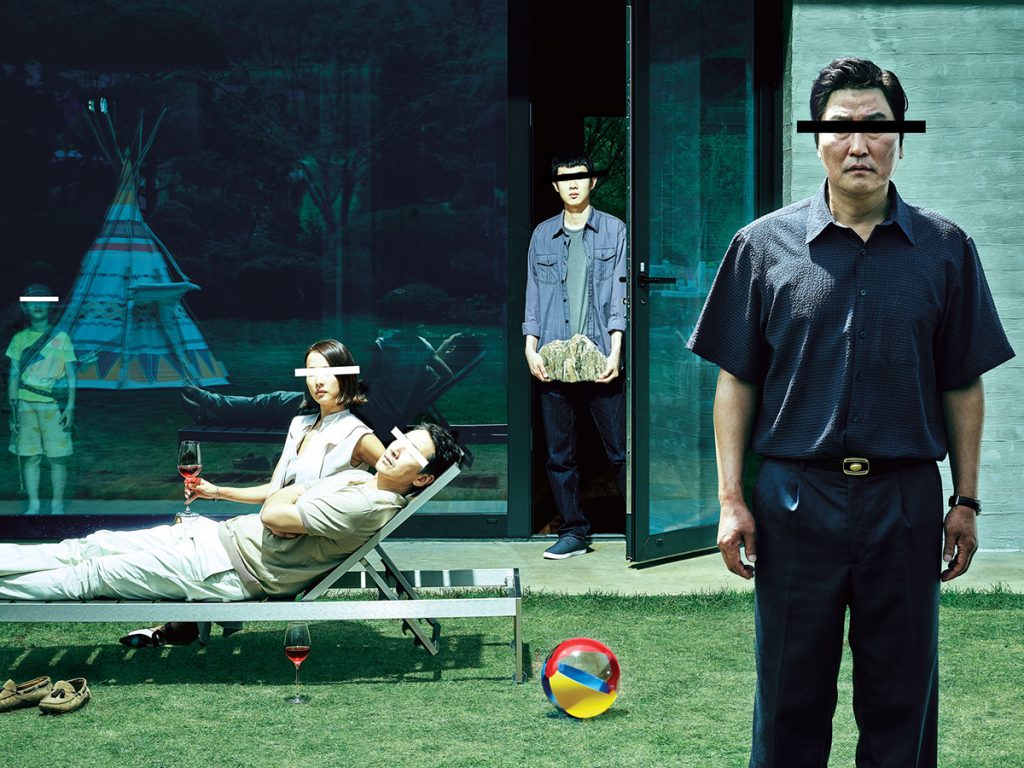 Actor in a Leading Role – Joaquin Phoenix in "Joker"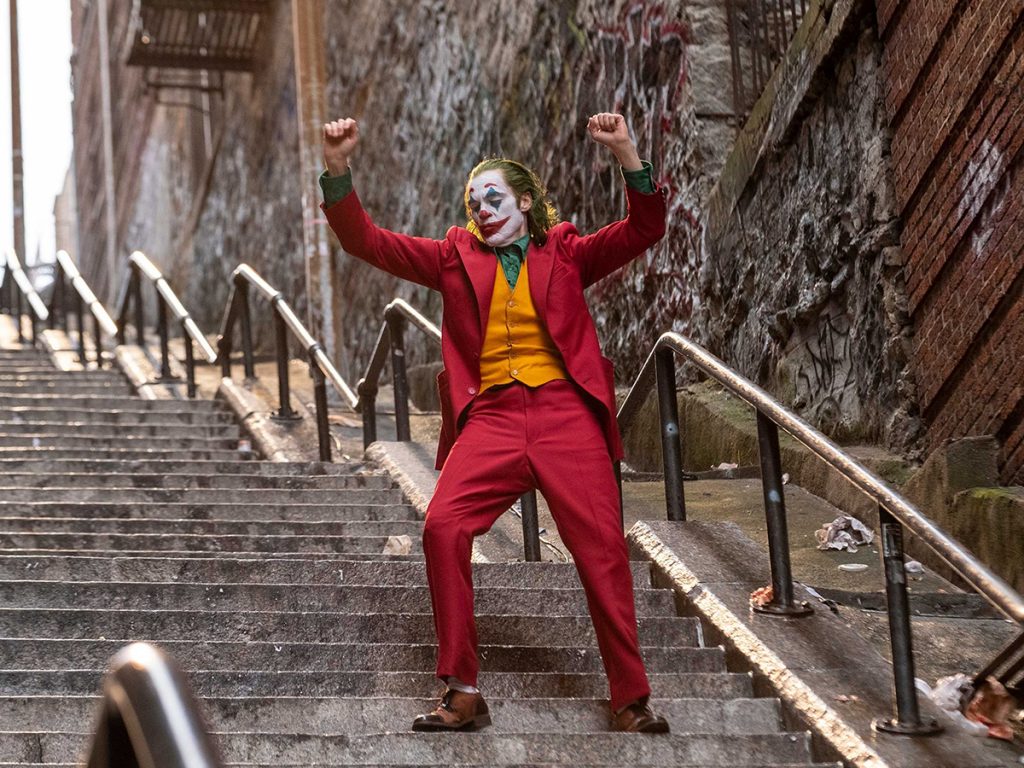 Actress in a Leading Role – Renée Zellweger in "Judy"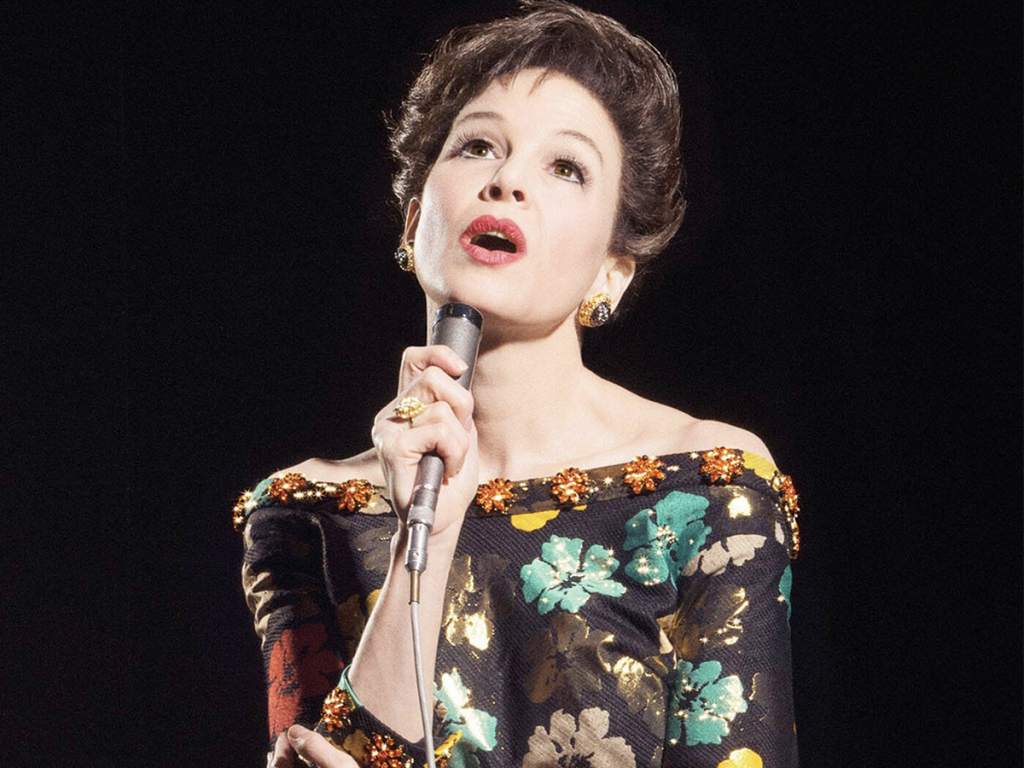 Actor in a Supporting Role – Brad Pitt in "Once Upon a Time…in Hollywood"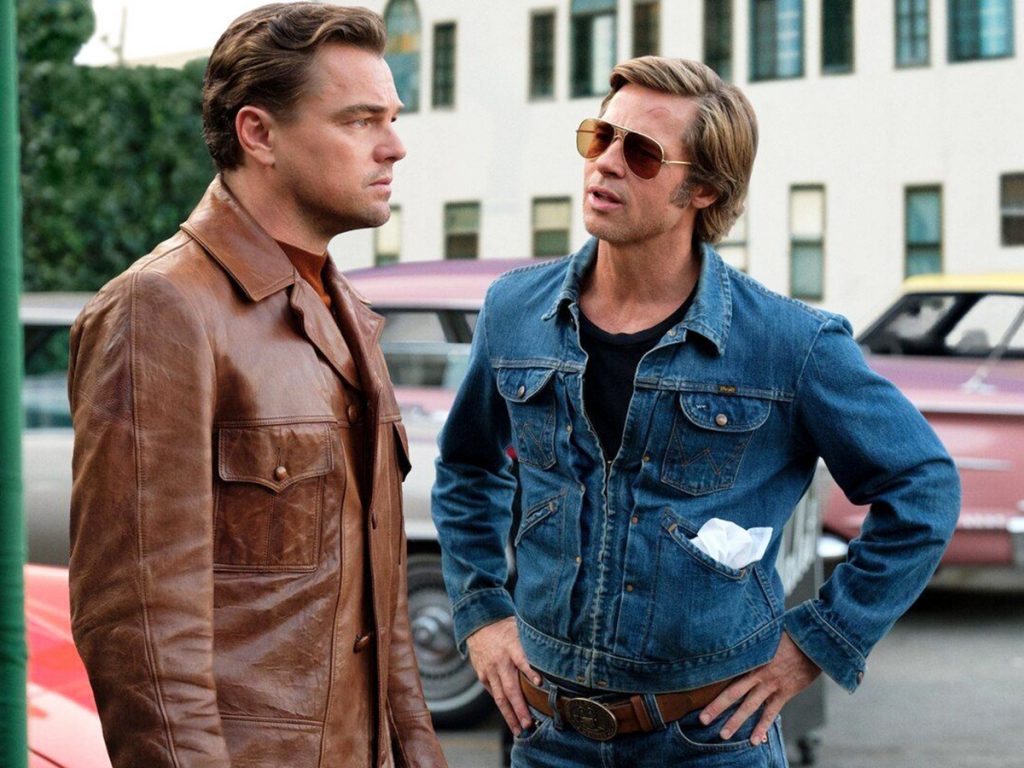 Actress in a Supporting Role – Laura Dern in "Marriage Story"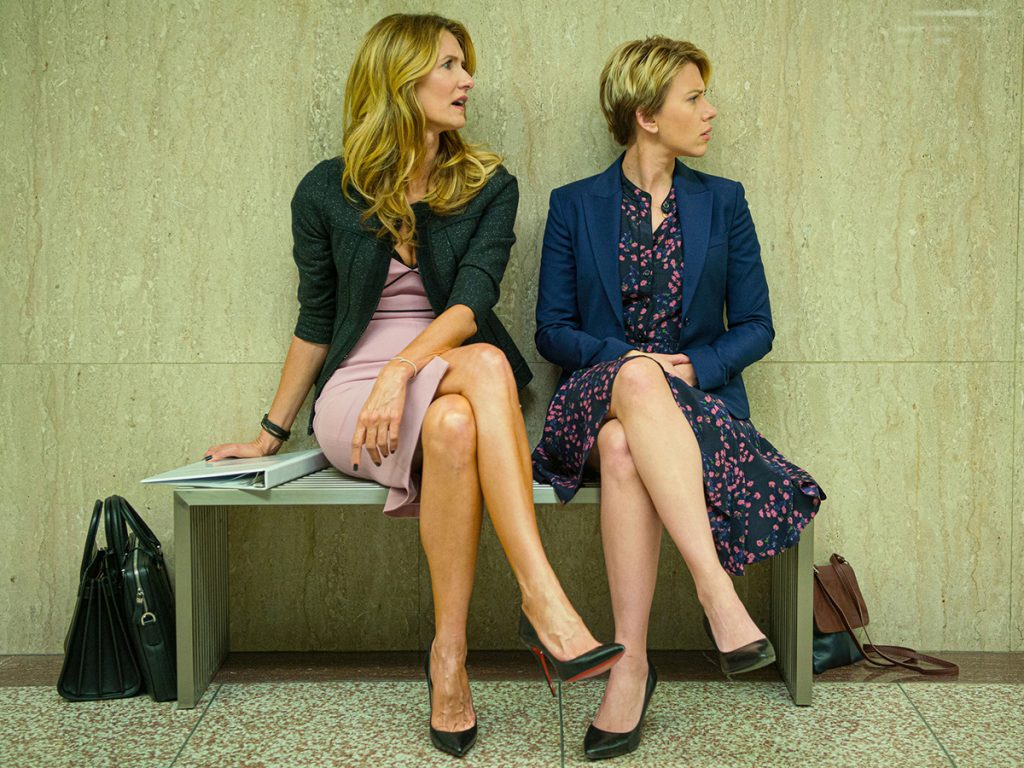 Animated Feature Film – Josh Cooley, Mark Nielsen and Jonas Rivera for "Toy Story 4"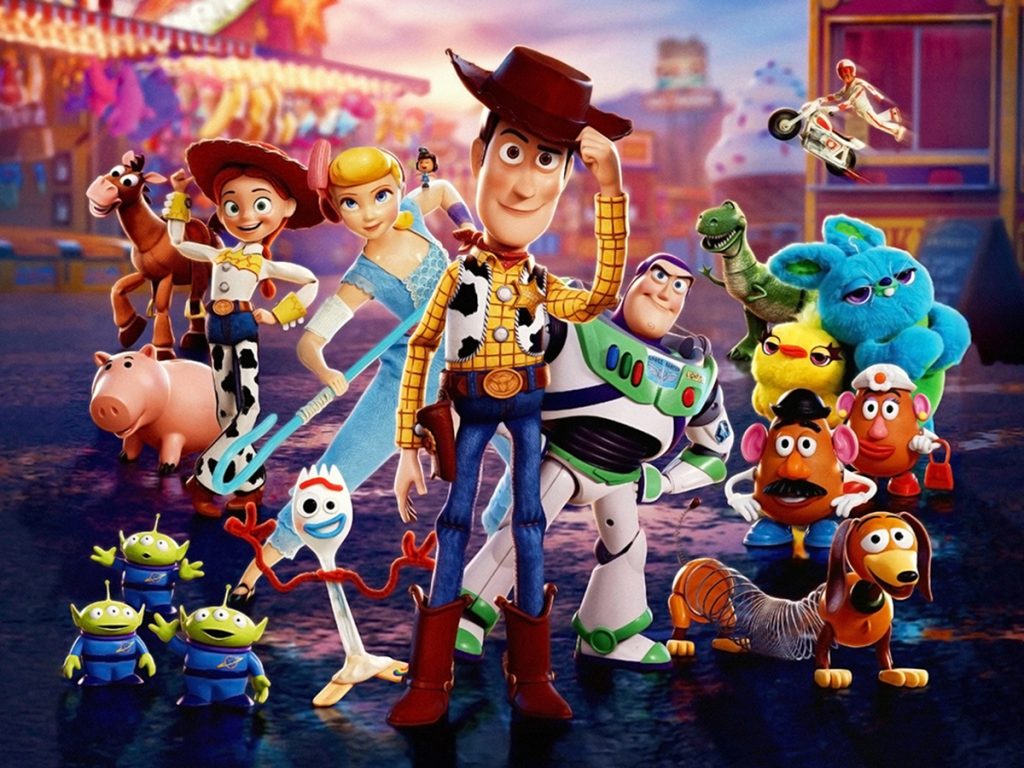 Cinematography – Roger Deakins for "1917"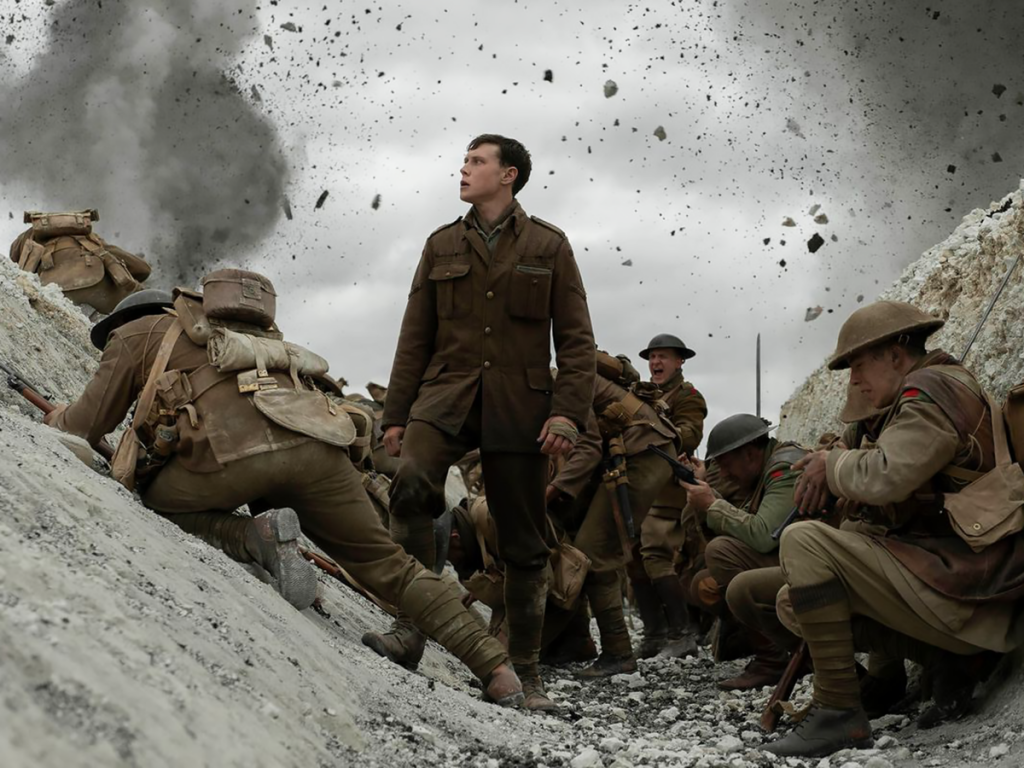 Original Song – Elton John and Bernie Taupin for "(I'm Gonna) Love Me Again" from "Rocketman"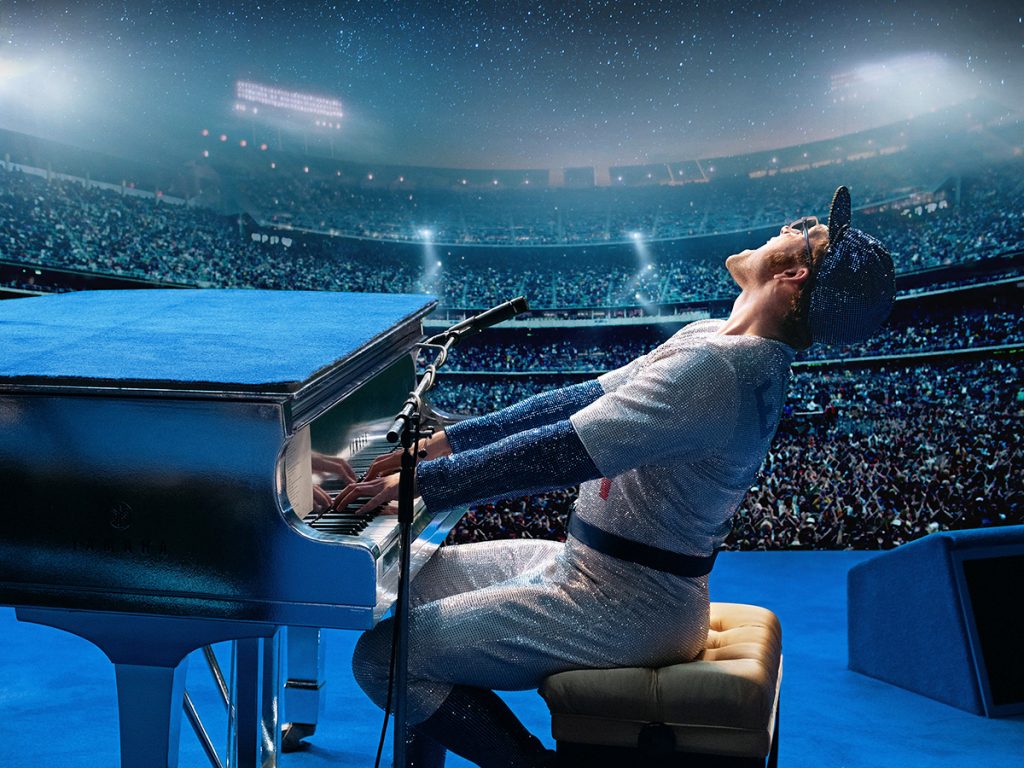 Original Score – Hildur Guðnadóttir for "Joker"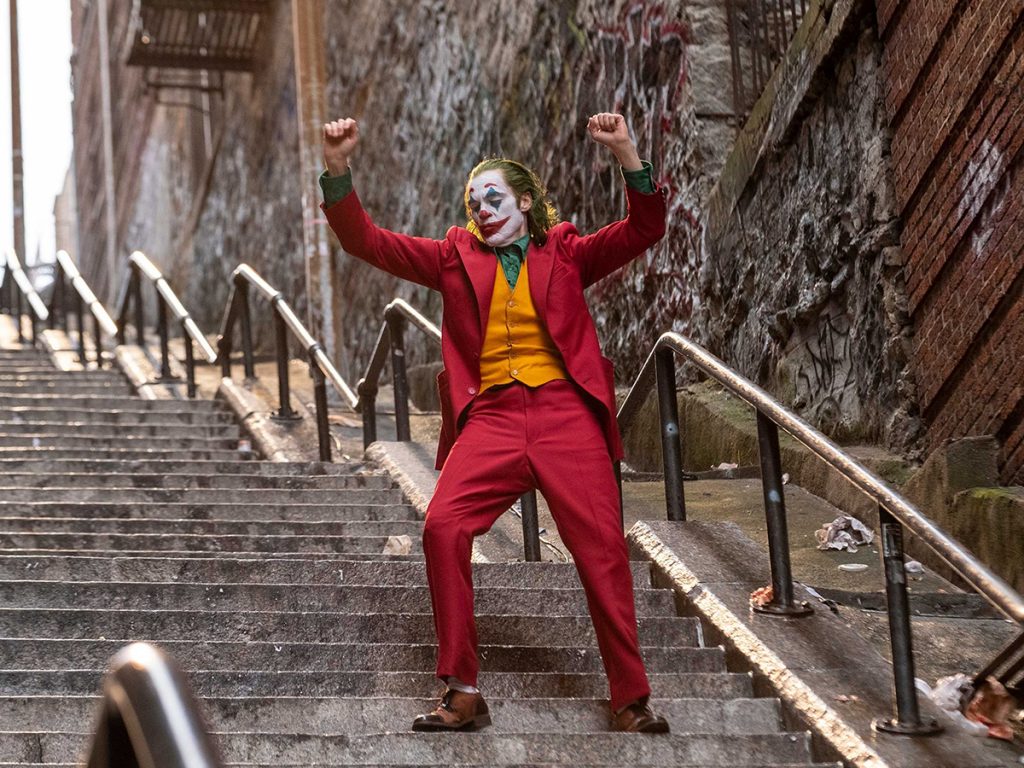 International Feature Film – "Parasite" from South Korea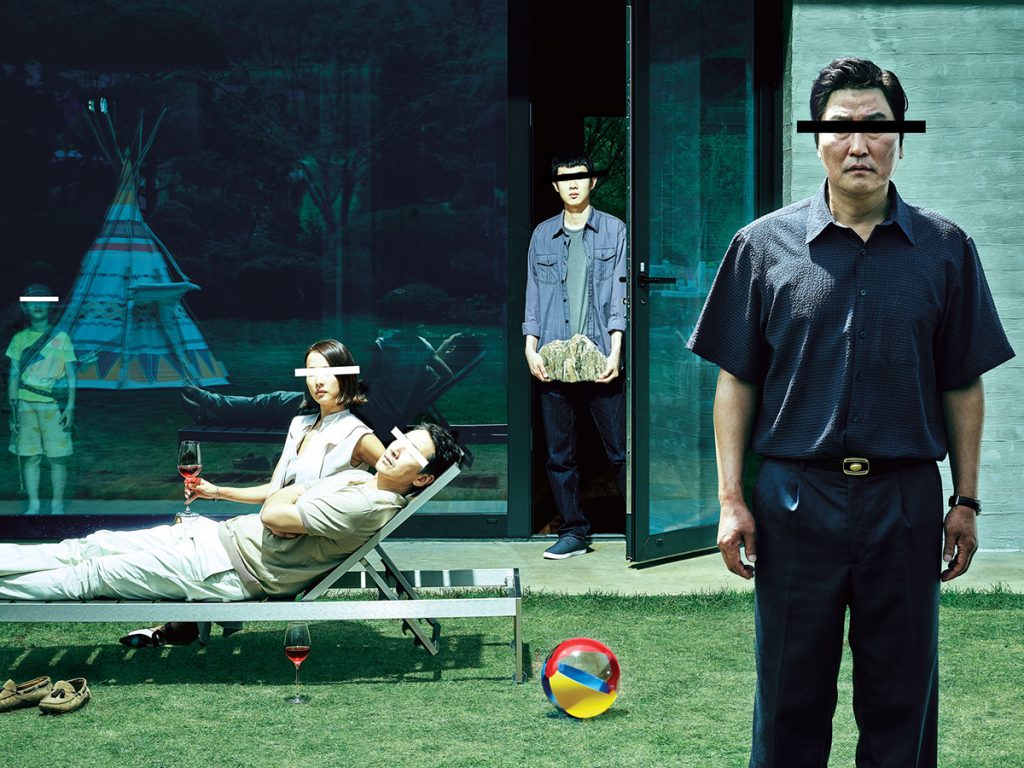 Makeup and Hairstyling – Kazu Hiro, Anne Morgan and Vivian Baker for "Bombshell"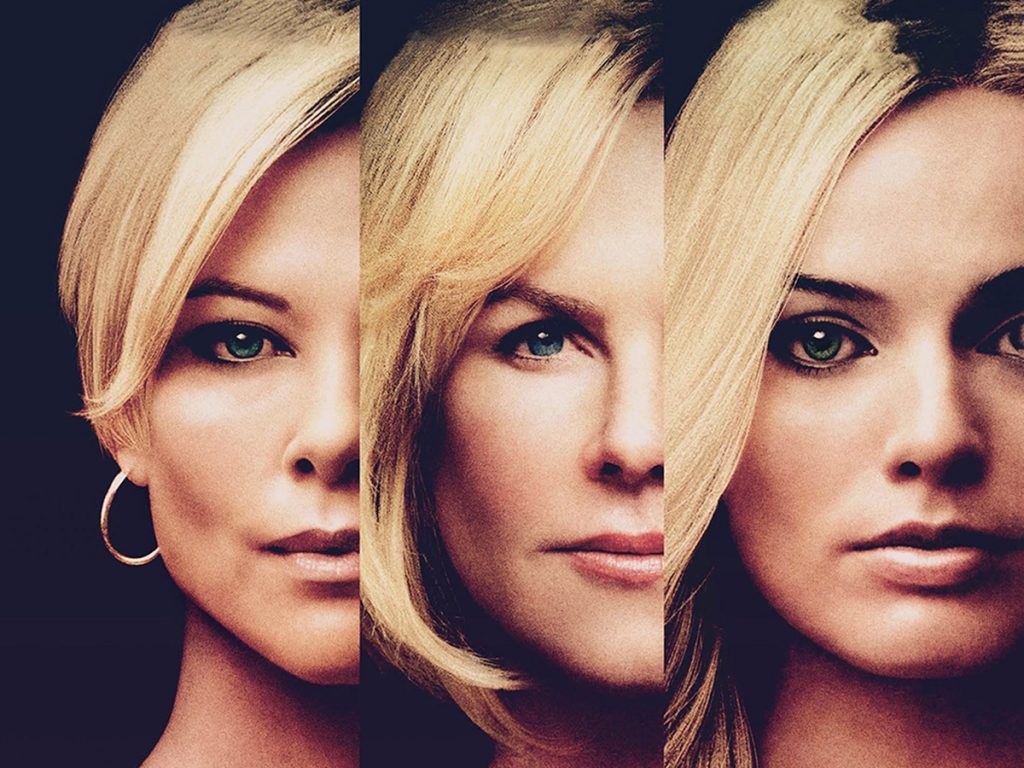 Visual Effects – Guillaume Rocheron, Greg Butler and Dominic Tuohy for "1917"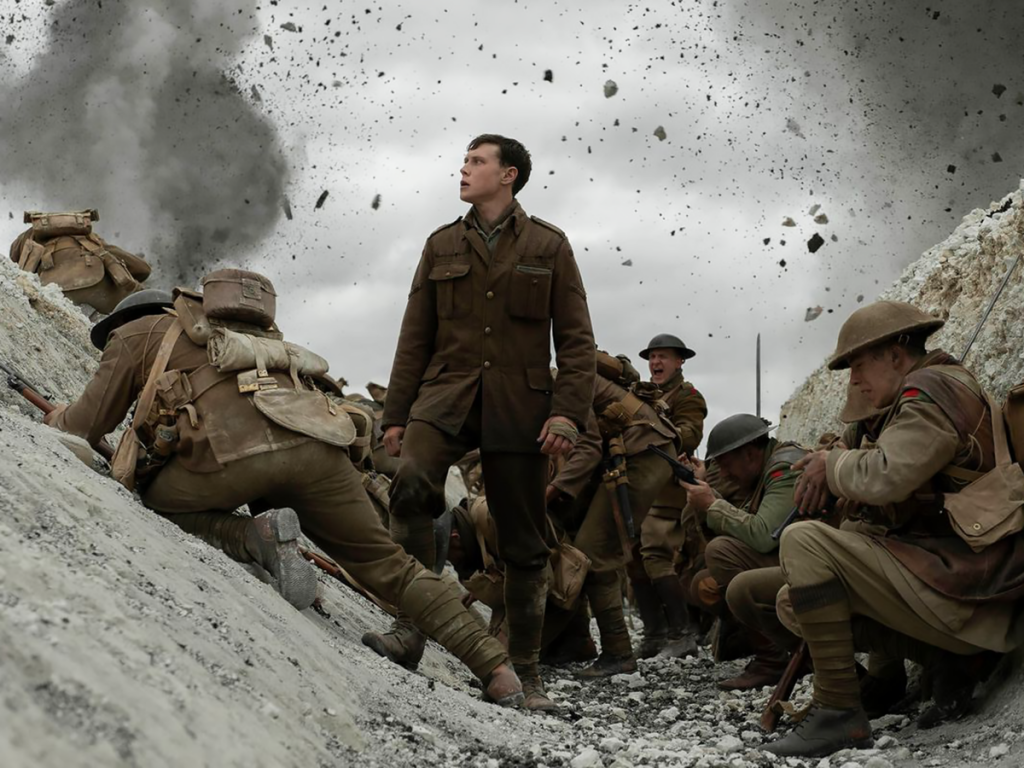 Film Editing – Michael McCusker and Andrew Buckland for "Ford v Ferrari"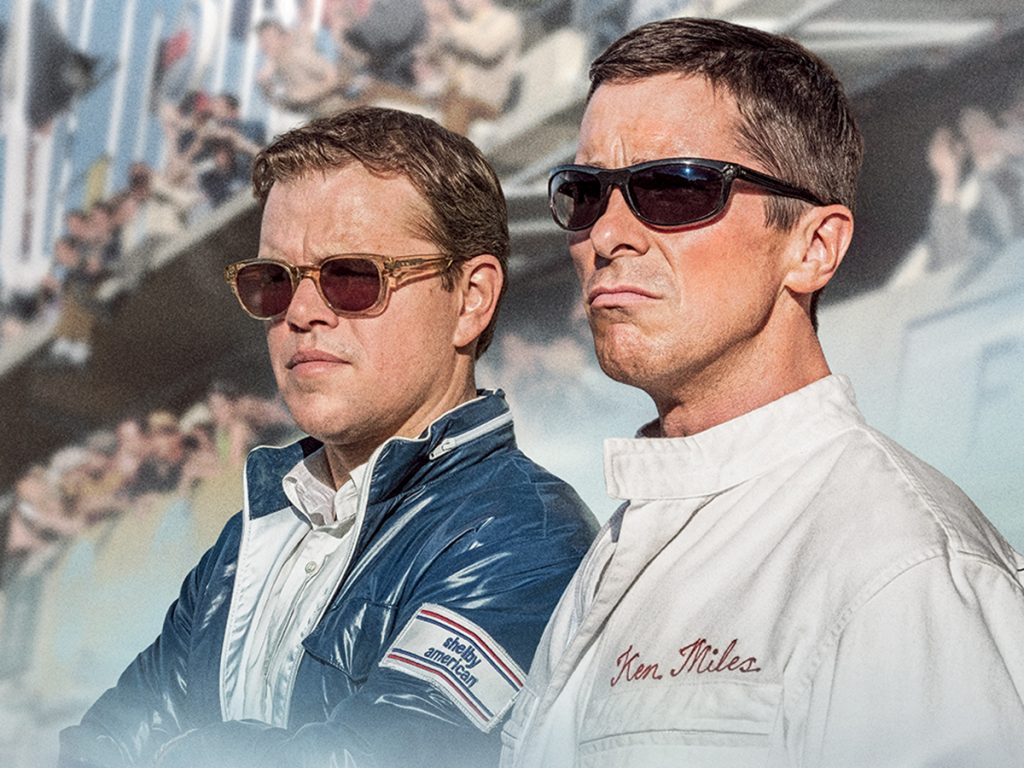 Sound Mixing – Mark Taylor and Stuart Wilson for "1917"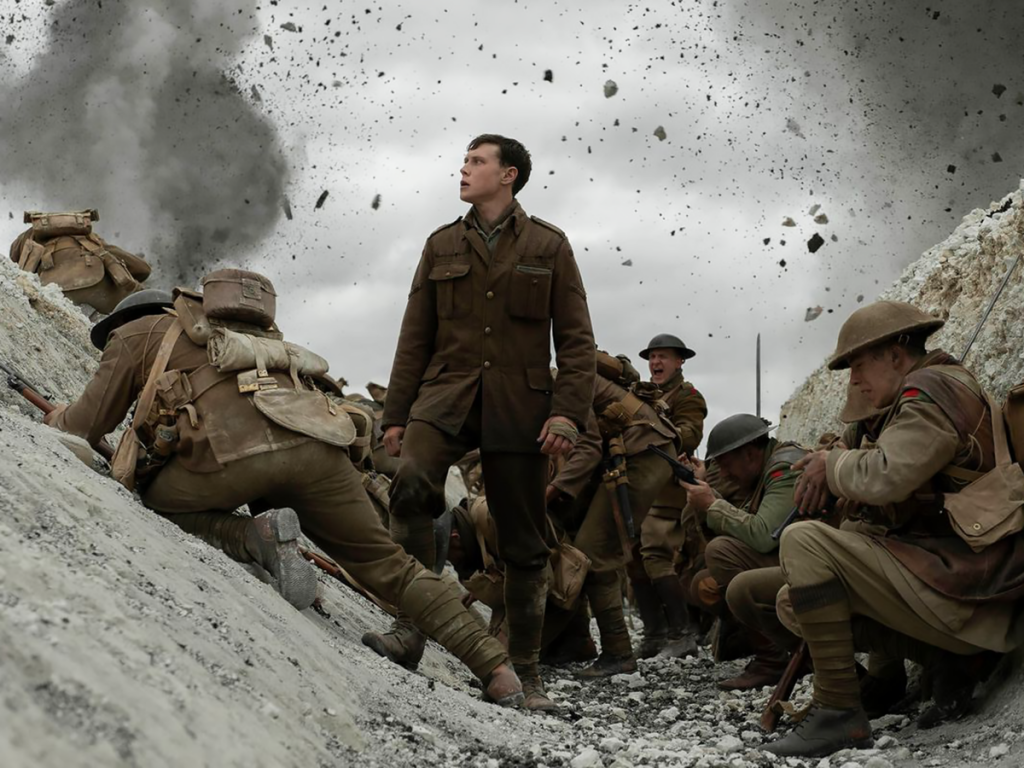 Sound Editing – Donald Sylvester for "Ford v Ferrari"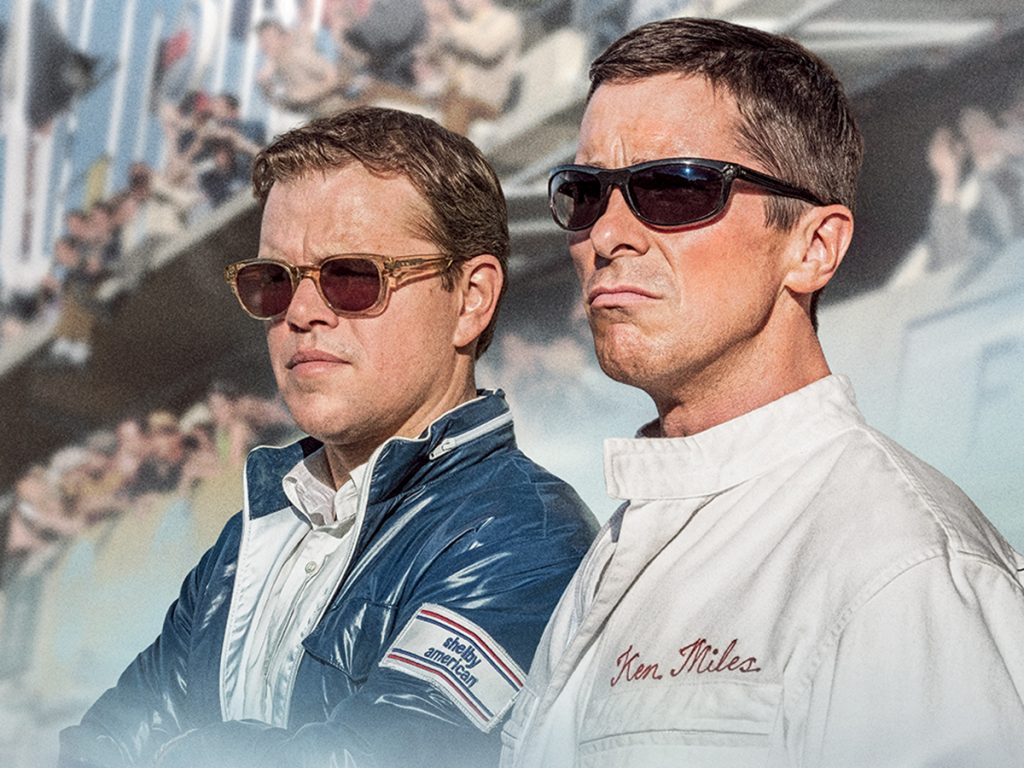 Documentary Short Subject – Carol Dysinger and Elena Andreicheva for "Learning to Skateboard in a Warzone (If You're a Girl)"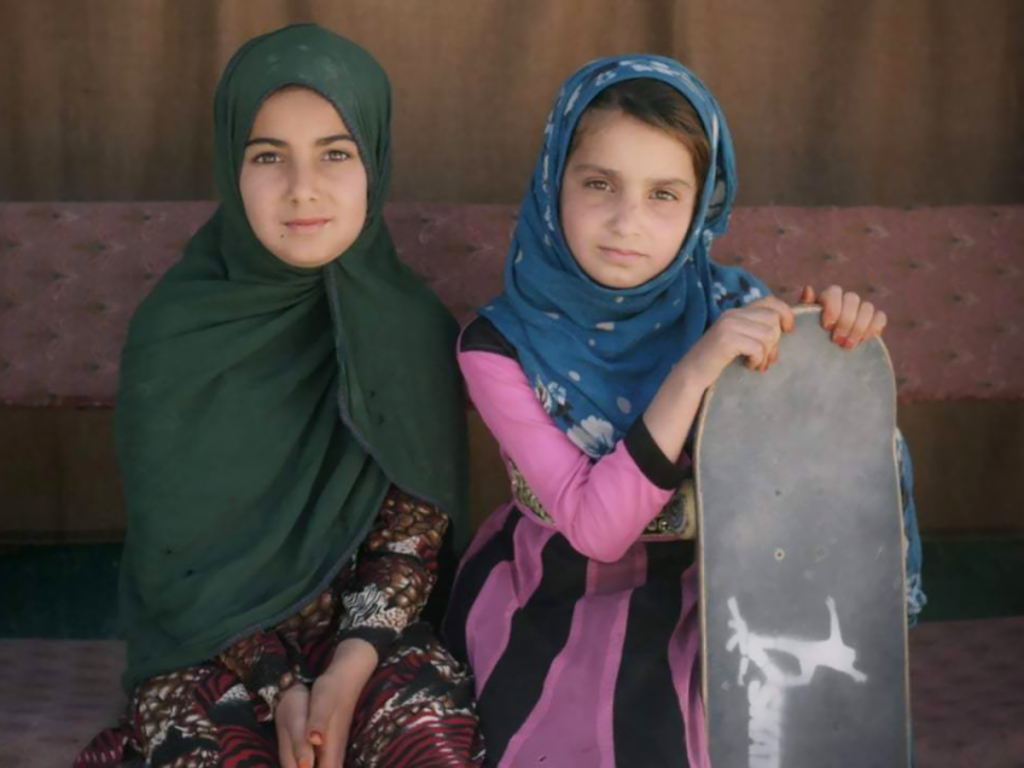 Documentary Feature – Steven Bognar, Julia Reichert and Jeff Reichert for "American Factory"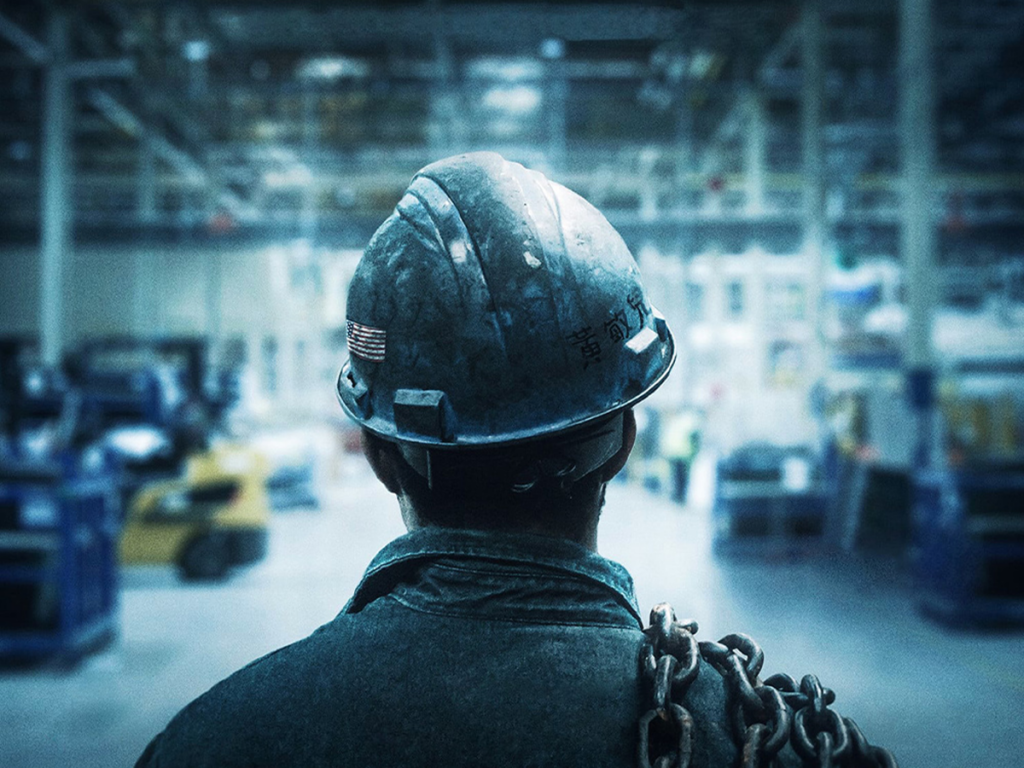 Costume Design – Jacqueline Durran for "Little Women"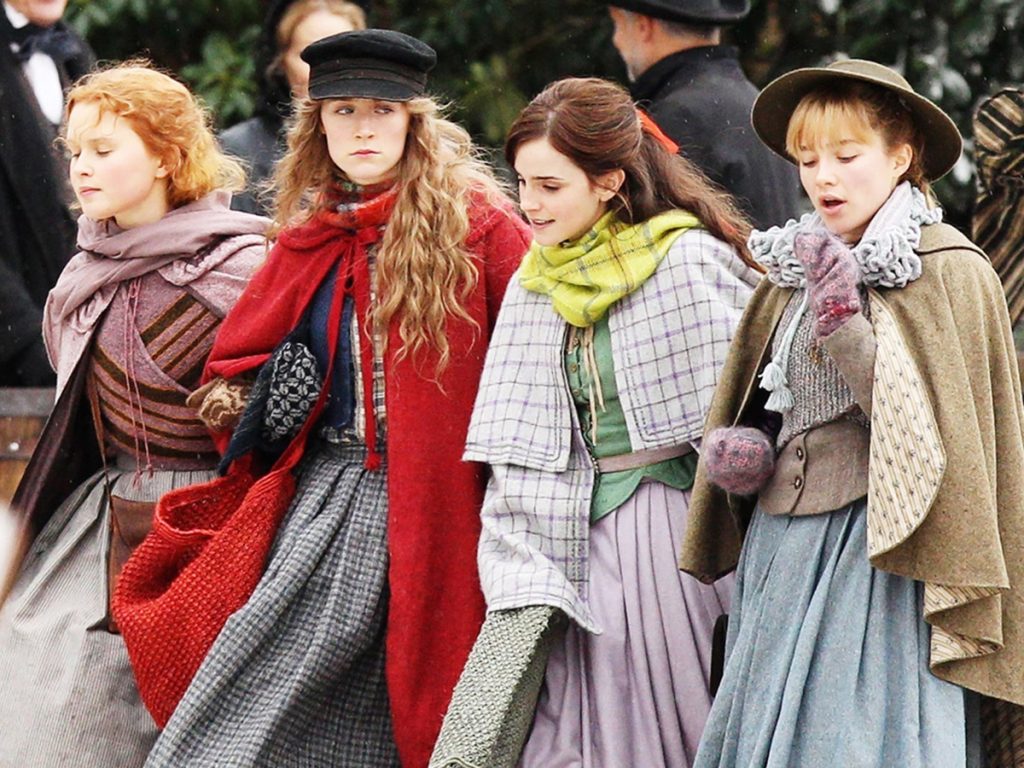 Production Design – Barbara Ling and Nancy Haigh for "Once Upon a Time…in Hollywood"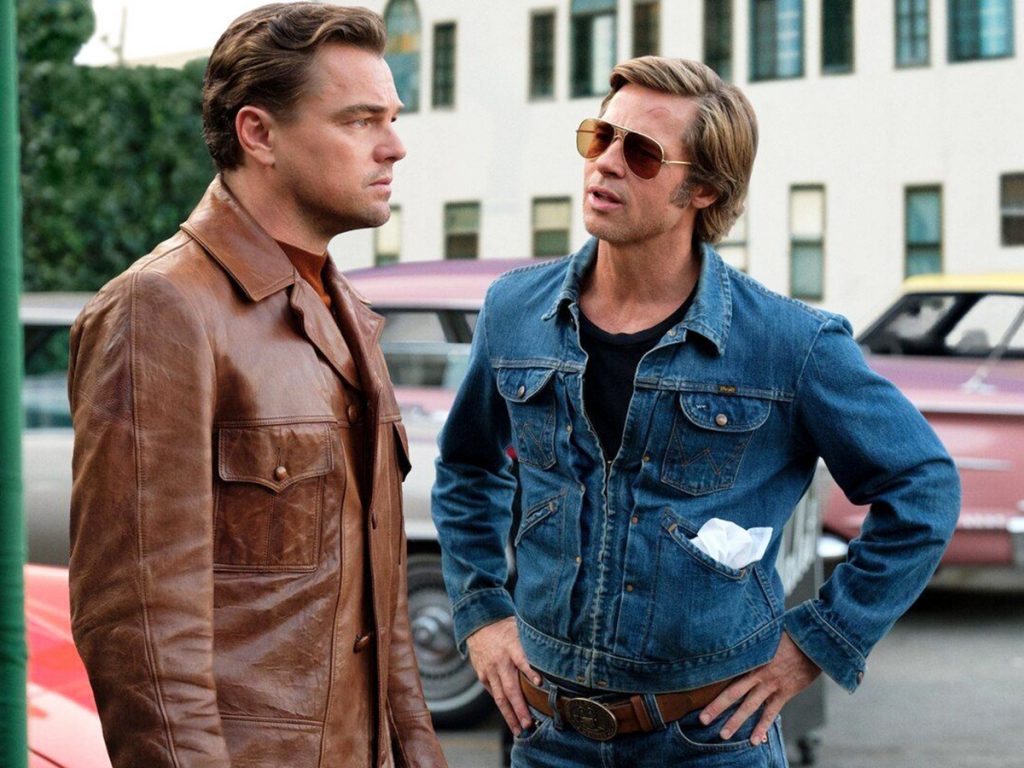 Live Action Short Film – Marshall Curry for "The Neighbors' Window"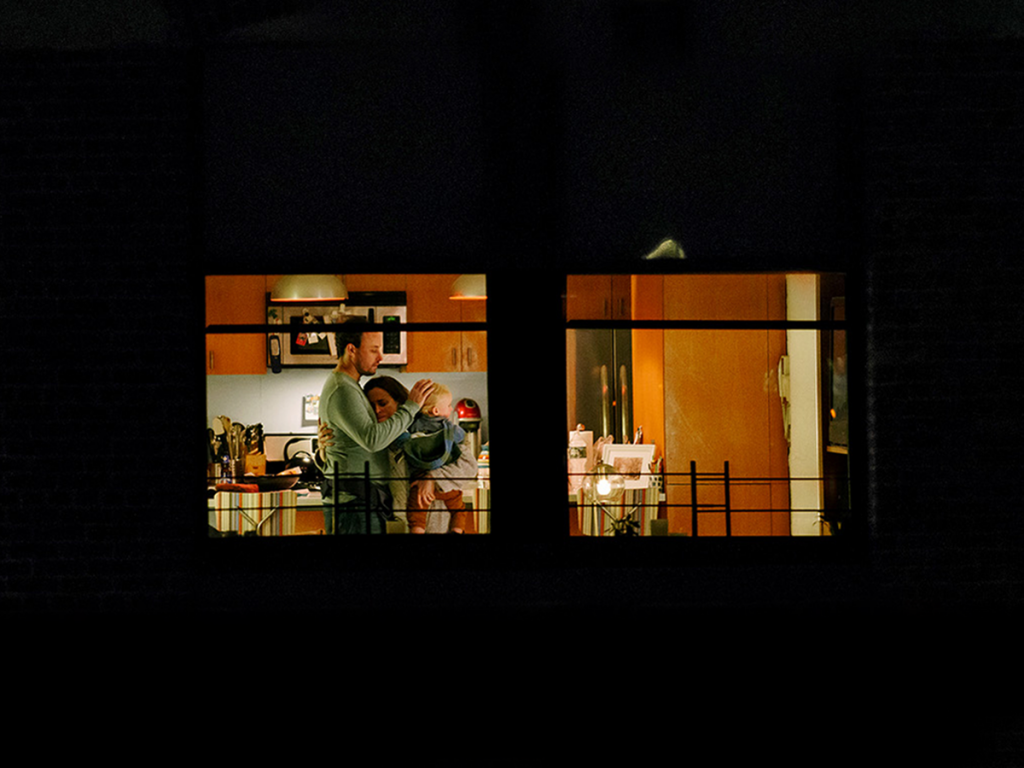 Adapted Screenplay – Taika Waititi for "Jojo Rabbit"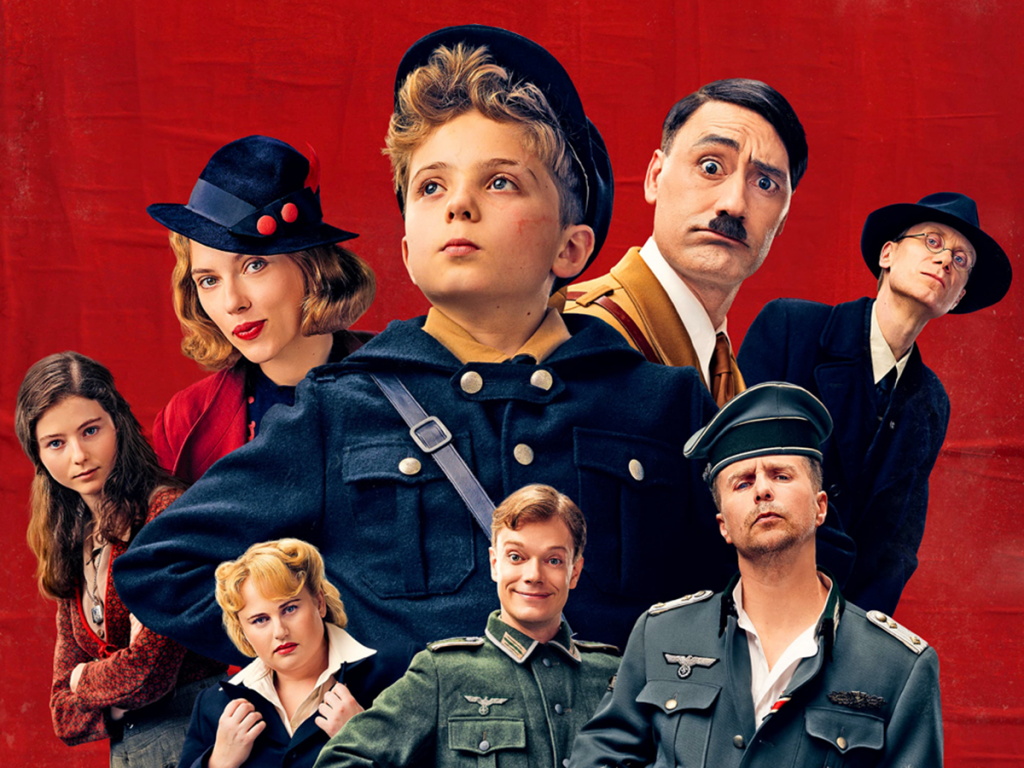 Original Screenplay – Bong Joon Ho for "Parasite"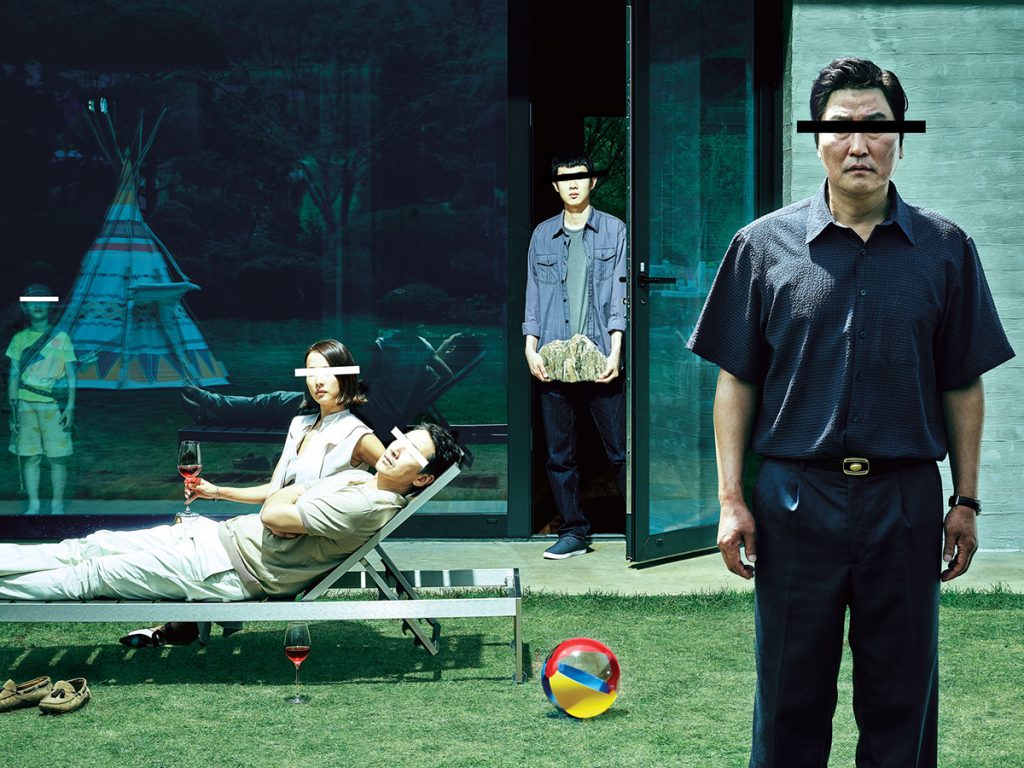 Animated Short Film – Matthew A. Cherry and Karen Rupert Toliver for "Hair Love"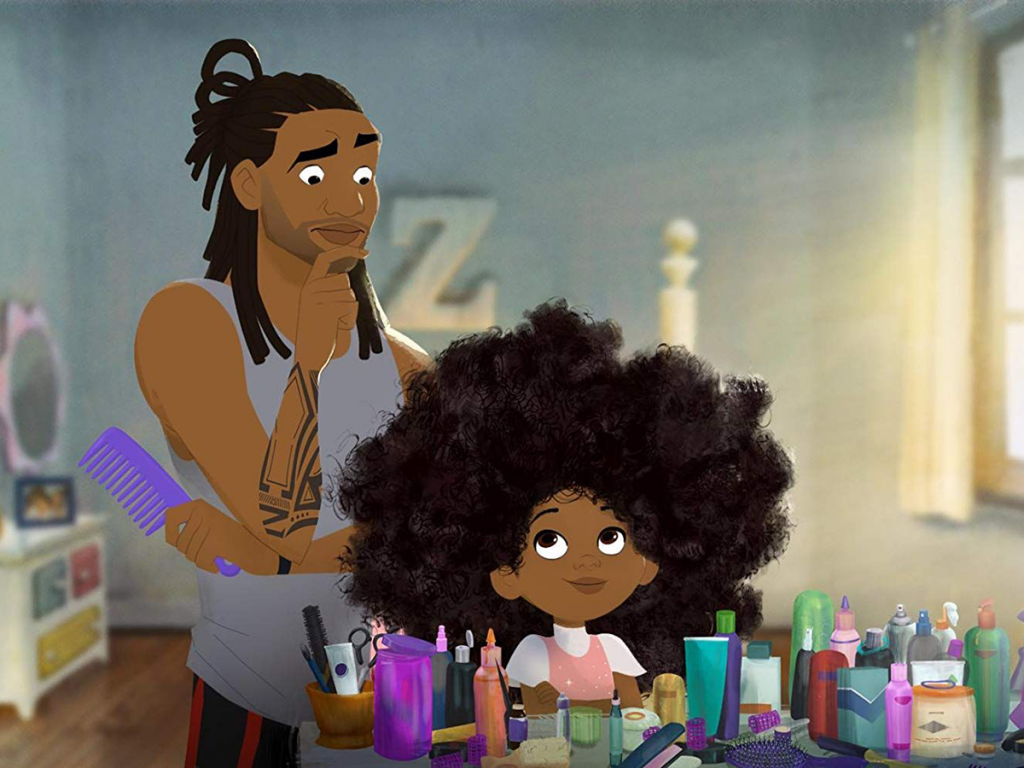 Source: Oscars
Your Favourite Prince of Crime 'Joker' Returns!
The world will soon have a new 'Clown Prince of Crime' when Joker debuts on 3rd October 2019. This time, he's a comedian played by Joaquin Phoenix, and he's ready to turn Gotham City's frown upside down no matter what it takes.
From its GRITTY and enigmatic trailer, to the buzz created after winning The Golden Lion at the Venice Film Festival – the festival's highest prize, the stakes are high in terms of audience anticipation.
Produced by DC Film and distributed by Warner Bros. Joker is unlike any other superhero film. Brace yourselves for the brand new take on the Dark Knight's greatest nemesis, guaranteed to put a 'smile on your face'.
Watch the trailer of the Joker 2019:
Here's what you should know about Joker:
Rating:
Joker is the first live-action Batman franchise film to receive an R-rating from the Motion Picture Association of America, due to its strong bloody violence, disturbing behavior, language, and brief sexual images. It can be presumed that the movie's rating in the Middle East will end up being PG-18 for cinemagoers.
Is this Joker part of DC Comics?
There has been much speculation floating around as to whether the Joker is part of the DC Comic universe. However, director Todd Phillips has made it clear that the movie is a standalone story of the origins of Joker – the criminal mastermind and well-known nemesis of comic superhero Batman (in a never-seen portrait of the man behind the mask).
Joker is closer in spirit and substance to gritty cinematic portraits of antiheroes from the 1970s: Taxi Driver (1976), One Flew Over the Cuckoo's Nest (1975),  Serpico (1973), unlike any other typical modern comic-book movie.
Arthur Fleck (Joker's real name in this standalone movie) does not align with any origin of the Joker ever published. What bits and pieces we've seen from promotional material resists attempts to connect the movie to any one story. It seems to be, by and large, entirely original in a way vanishingly few superhero movies have been.
Set in a 'broken-down' Gotham City between late 1970s and early 1980s, Joker shows the progressive evolution of Arthur Fleck, who is a clown-for-hire living with a fragile mother and struggling to keep his own peace of mind. But what's up with his creepy laugh? Why is he taking care of his mom? We don't know — and that's possibly part of what the movie will explore.
*Did you know – This is Joaquin Phoenix's first role in a comic book film. He previously turned down the title role in Doctor Strange (2016) as well as the chance to replace Edward Norton as the Hulk in The Avengers (2012), because he was unwilling to sign on to the multi-picture deal that Marvel Studios was requiring.
Director
Todd Phillips has directed numerous big hits – of which a majority are comedies. He directed all three of the movies in The Hangover series. With the release of the Joker trailer, many have praised what Phillips has shown thus far, with some even comparing the trailer to the work of legendary director Martin Scorsese. Helping to drive that comparison home is the fact that 'frequent Scorsese collaborator' Robert De Niro will be appearing in Joker.
Phillips has a series of blockbusters under his belt and is best known for writing and directing the comedy films. However, for his work on the satirical comedy film Borat (2006), Phillips was nominated for the Academy Award for Best Adapted Screenplay.
The kind of gritty thriller Joker aims to be would be one thing, but what cinematic alchemy might happen when Phillips – who understands what it's like to be inside Arthur Fleck's head, is behind the camera? We will just have to wait and find out!
Who are the other characters alongside Joker?
Penny Fleck
Frances Conroy plays Penny Fleck. Penny is Arthur's mother. She is an older woman whose health is fading, making her practically bed-ridden.
Conroy is best remembered for her role in HBO's Six Feet Under. More recently, she has appeared in recurring TV roles in Castle Rock, American Horror Story, and Arrested Development.
Murray Franklin
Robert De Niro plays Murray Franklin. Murray is a talk show host on a late-night television program which airs in Gotham. He plays a role in Arthur's transition from a struggling stand-up comedian into the Joker.
De Niro is a Hollywood legend with a career spanning more than 50 years in movies and television. Roles in films such as Taxi Driver (1976) and Raging Bull (1980) put De Niro on the map. Among his most recent credits are: The Intern (2015), Joy (2015) and Dirty Grandpa (2016), and another collaboration with director Martin Scorsese for The Irishman on Netflix.
Sophie Dumond
Zazie Beetz plays Sophie Dumond. Previously released details about Sophie note that she is a single mother living in Gotham and is a person of interest (possibly a love interest) to Arthur. Sophie is beaten down by life in the city of Gotham and feels as if the system is stacked against her and others in her community.
Beetz is best known for her role on FX's Atlanta. She has also appeared in Geostorm (2017), Deadpool 2 (2018), and Steven Soderbergh's High Flying Bird for Netflix
Watch the star cast in the first look of Joker:
Here are some statistics for previous DC Films (distributed by Warner Bros.):
 Aquaman (2018)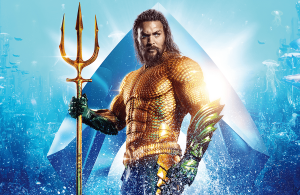 Worldwide Box Office: $1,146,894,640
UAE Admissions: Ran for 15 weeks and did over 541K admissions
Wonder Woman (2017)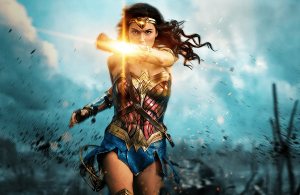 Worldwide Box Office: $821,133,378
UAE Admissions: Ran for 13 weeks and did over 329K admissions
Batman v Superman: Dawn of Justice (2016)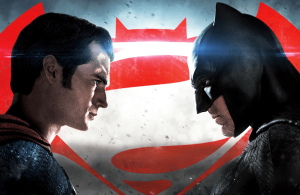 Worldwide Box Office: $867,500,281
UAE Admissions: Ran for 13 weeks and did over 541K admissions
Suicide Squad (2016)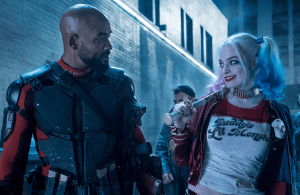 Worldwide Box Office: $746,059,887
UAE Admissions: Ran for 10 weeks and did over 338K admissions
The Dark Knight Rises (2012)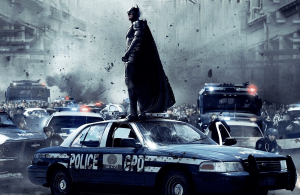 Worldwide Box Office: $1,084,439,099
UAE Admissions: Ran for 11 weeks and did over 338K admissions
Boxoffice Pro is projecting Joker to make $103 million in its US opening. That would be the biggest October opening of all time, beating the record set by Venom (2018).
Motivate Val Morgan forecasts over 300K admissions in the UAE for Joker.
Contact a member of our sales team for cinema advertising opportunities alongside this MEGA Blockbuster.
Sources: ScreenRant, The Numbers, Wikipedia, Looper and Business Insider