New VOX Locations in Dubai and Abu Dhabi
VOX Cinemas recently added two new locations to its portfolio – Aloft City Centre Deira in Dubai and Abu Dhabi Mall in UAE's capital.
VOX Cinemas – Aloft City Centre Deira
VOX Cinemas has opened its second OUTDOOR cinema experience at Aloft City Centre Deira – a cinema-themed hotel which overlooks Dubai Creek. The new outdoor cinema will also be licensed – meaning you can enjoy a variety of beverages while catching the latest blockbusters on the big screen.
The cinema is located on the pool terrace on the 4th floor of Aloft Hotel, next to its shisha lounge and infinity pool, and features a retractable roof which offers moviegoers the comfort of air-conditioning during summer, and al fresco during the winter season.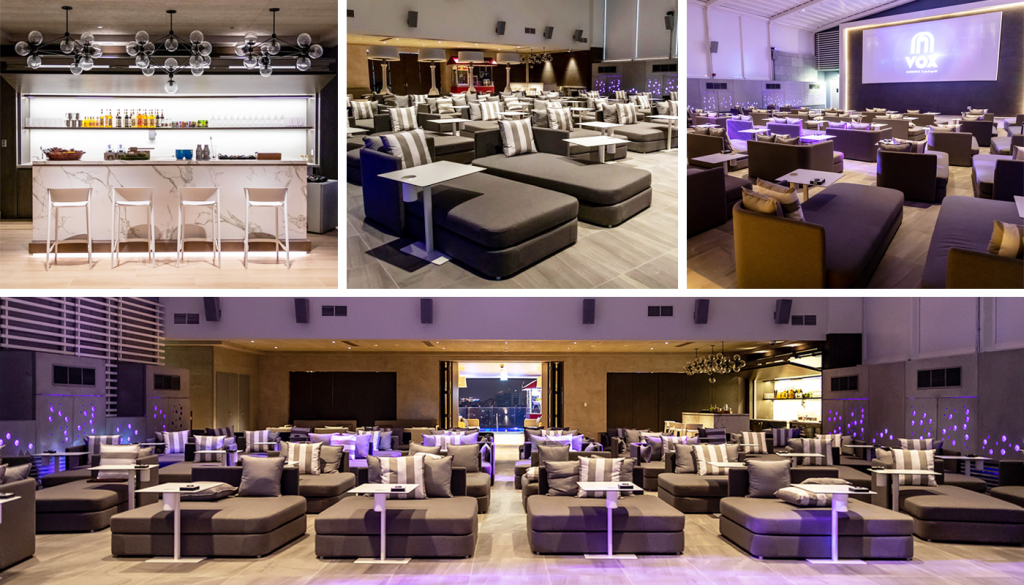 VOX Aloft City Centre Deira has been furnished with plush lounge-style seating designed for both individuals and couples. Solo tickets are priced at Dhs75, and a seat for two costs Dhs150. Cinemagoers can also select from an a la carte menu of appetizers and snacks designed to be enjoyed in front of the big screen.
The cinema also plans to broadcast live sporting events – including football matches, which can be enjoyed over a beverage against the beautiful backdrop of Dubai's skyline.
VOX Cinemas – Abu Dhabi Mall
VOX Cinemas has added another location to its portfolio in Abu Dhabi. The brand new cinema at Abu Dhabi Mall – which opened to public on Thursday 20th September 2018, features 6 screens and includes MAX and Kids experiences.
And for all you chocoholics.. the cinema also features a Nutella bar!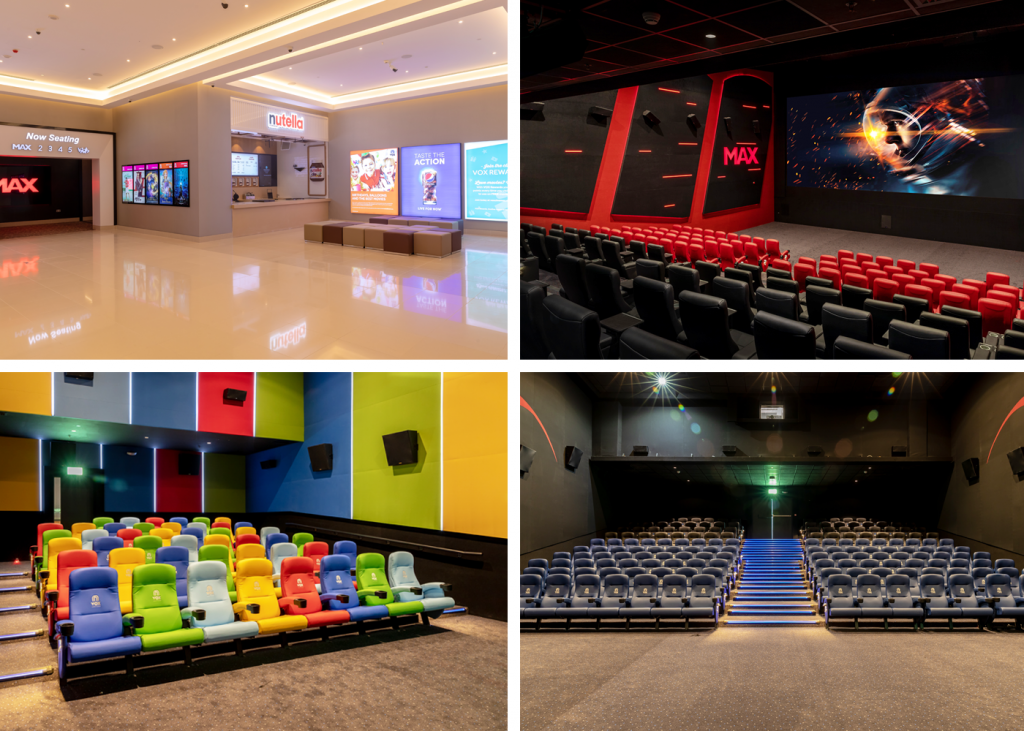 With the addition of these two new locations, VOX Cinemas presently operates 17 cinema locations with 192 screens in the UAE.
Visit voxcinemas.com for more information on VOX Cinemas – Aloft City Centre Deira and Abu Dhabi Mall.
Contact us for more information on cinema advertising opportunities at all locations operated by VOX Cinemas.
Sources: VOX Cinemas, What's On and Time Out