Witness The Grit of Mulan in Disney's Latest Live-Action Remake!
Following a long-running history of successfully bringing legendary tales to life through animation and music, and hot off the heels of live-action remakes such as Dumbo, Aladdin and The Lions King in 2019, Disney is set to release the reboot of Mulan in March 2020.
Mulan – directed by Niki Caro, is the story of a young woman named Hua Mulan who risks everything out of love for her family and her country to become one of the greatest warriors China has ever known.
The remake will star Liu Yifei as the title character and since Disney premiered its teaser and official trailer, fans noticed some pretty big changes – General Shang, Shan Yu, or Mushu are no more!
The original animated movie was a musical, with characters singing songs throughout the story. According to Caro, there will also be no singing in this live-action adaptation, either.
Audiences in general can't seem to get enough of Disney's live-action remakes of classic animated films. They're big, they're colorful and most of them seem to be offering a new take on beloved characters.
Below are Worldwide Box Office figures for Disney's most recent live-actions remakes:
Cinderella (2015) – Over US$534 Million
The Jungle Book (2016) – Over US$962 Million
Beauty and the Beast (2017) – Over US$1.26 Billion
Aladdin (2019) – Over US$1.05 Billion
The Lion King (2019) – Over US$1.65 Billion
The remake of the Chinese warrior is already poised to capture the hearts of audiences from around the world, and has broken a few records.
The official teaser trailer for Mulan logged an epic 175+ million views (globally) in its first 24 hours online, making it the 2nd 'Most Viewed Debut Trailer' for a Disney live-action adaptation. It is also the 7th 'Most Watched Trailer' of all-time behind Avengers: Endgame (trailer 1 & 2), Avengers: Infinity War (trailer 1 & 2), The Lion King (teaser trailer) and It (teaser trailer).
Watch the final trailer for Mulan:
Here's why Mulan will be yet another Disney remake success:
A Symbol of 'Girl Power'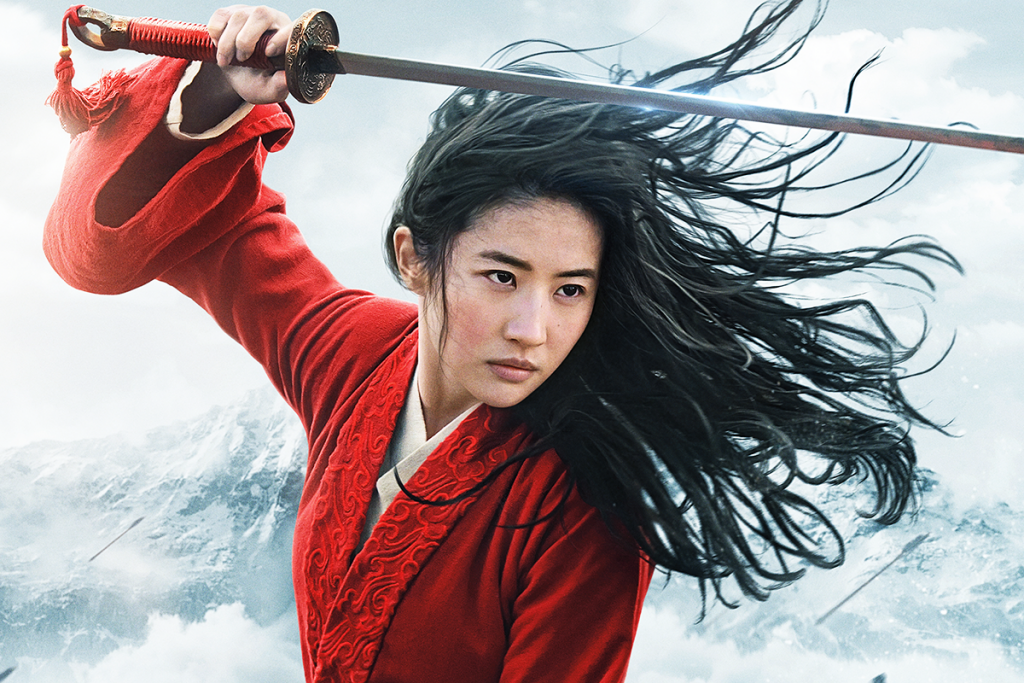 Similar to other Disney movies, Mulan (1998) has not been forgotten and still gets heavy rotation in households all over the world. This means new generations have been introduced to the girl who dresses up like a guy to take her father's place in the army. Hua Mulan battles it out with the enemies—more than once— then goes on to saving the kingdom, all while breaking free from the shackles of patriarchy. Little girls across the world love what Mulan represents – a young girl who fights for herself and never backs down.
Kids' reviews of the original movie from 1998 reveals that little girls love what Mulan represents.
Here are some reviews from girls ages 11-13 on Common Sense Media:
"Mulan is an inspiration to me! The way she defeats the army and shows that women can do anything men can do really moves me. I also love her love interest, voiced by Donny Osmand. Mulan has violent scenes because it is war based and it might be scary for young children. Mulan was my first hero and I'm sure she inspires many other women."
"Disney movies are usually stereotypical and about girls (meaning blonde blue eyed models) that fall in love and become princess with help from a magical beings. Not this girl! I love how Mulan fights for herself and never backs down … Mulan has good messages about that girls are strong and just as powerful as men. Every girl should see this movie at least once. One of my favorites. Really just an inspirational movie about girl power. Very good. Mulan is a true hero in my book."
When it comes to the movie director, Niki Caro (The Zookeeper's Wife) is at the center of this period-piece action fantasy. Caro is the second female director to be hired by Disney to direct a movie exceeding a $100 million budget following A Wrinkle in Time. Caro has a highly-impressive track record as a director and having a woman's eye on a legendary female-fronted tale is a good move by the studio.
Speaking at the New Zealand Power of Inclusion Summit in 2019, Caro pointed out that Mulan is a landmark for representation not just for having a woman director, but also for having a female director of photography in Mandy Walker (Hidden Figures) and a female first assistant director, Liz Tan (Spider-Man: Homecoming, The Hobbit Trilogy).
'Nostalgia' a Magnet at Box Office
What makes Mulan an unforgettable character? Her brilliance, heart, and bravery are what made her a legend. Though she's already smart and compassionate, Hua Mulan winds up becoming a fierce fighter in the Chinese army, learning to work on a team and independently. Honor and love for family were central to her journey. All of those elements are present in all versions of the film's trailer.
Fans of Disney's first version of Mulan are hyped about seeing a more realistic portrayal of the warrior's story. She's a favorite among Disney princesses and although the new film will be missing Mushu and its charming musical numbers, that won't stop people from seeing it.
2020 Version Closer to the Original Story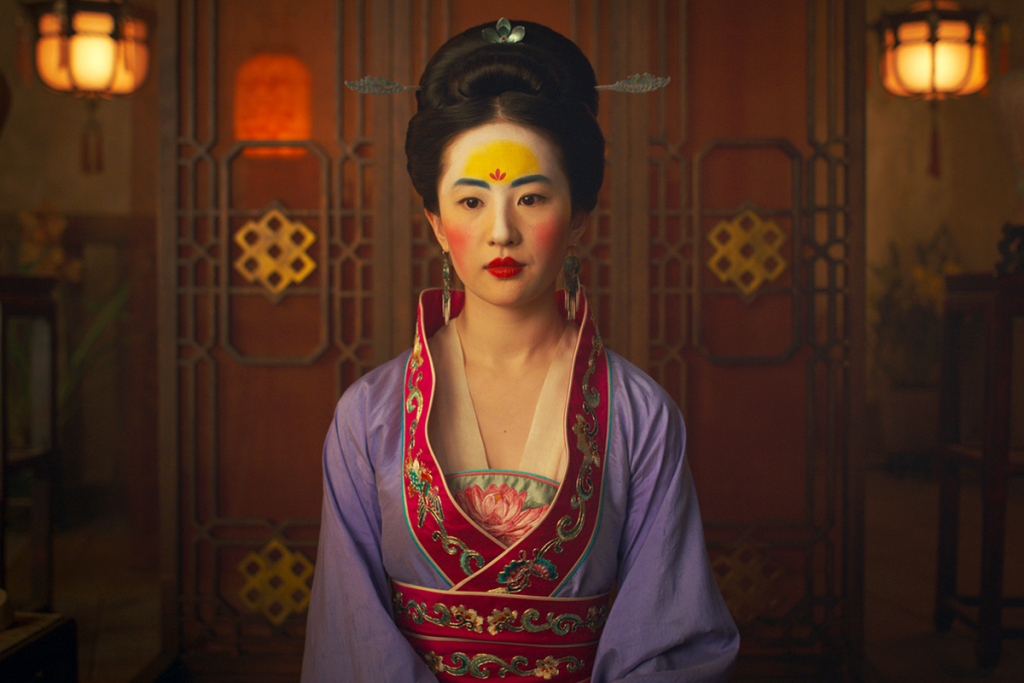 When Disney released Mulan in 1998, it did not go over well with Chinese audiences. Part of that had to do with a lack of promotional activities in the country, but since the '90s, the Chinese box office has become a powerhouse for American films. Another reason it flopped was because of its storytelling. Various versions of Hua Mulan's story have been told in Asian cinema for decades, but those were accepted since they focused on the original epic.
The BBC reports that Disney was extra careful with the story of Hua Mulan this time, using the 6th century ballad as its guiding light. This time, the storytelling will be more inclusive of traditional Chinese customs that were the norm at the time.
When the BBC examined how the trailer was received overseas, they mentioned the social media site, Weibo, where users posted comments such as: "Hua Mulan was the heroine who graced our storybooks in school. I'm happy that the trailer is setting her story up as more of a Chinese martial arts epic rather than an American cartoon."
In spite of complaints about historical inaccuracies, the trailer has been well-received for Mulan, a film that's shaping up to be a depiction of the legendary girl warrior who's been celebrated for centuries. For many fans, March can't come fast enough.
An All-Asian Star Cast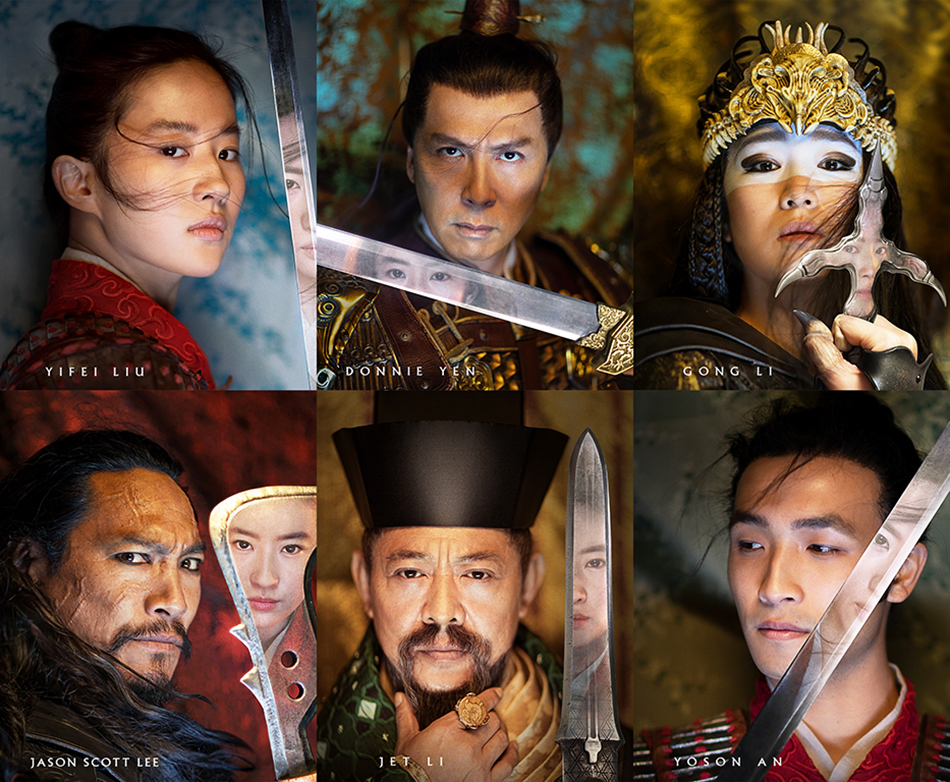 Not only is Mulan great for its strong female lead, but the 2020 version seems to have done justice by avoiding whitewashing. The live action remake is sticking to its plot and heritage, with casting focused on actors of Asian ethnicities who appeal to both Chinese and Western audiences.
After a team of Disney casting directors conducted a year-long search, traveling across five continents and auditioning nearly 1000 candidates, Liu Yifei was selected to play the role of Hua Mulan.
*Did you know – According to the cinematographer of the film, the battle sequences in Mulan were all done in front of the camera and Liu Yifei did 90% of her own stunts.
Donnie Yen has been cast as a fresh character named Commander Tung, who will serve as Hua Mulan's mentor and teacher. Yen is best known for his role in Rogue One: A Star Wars Story (2012), the Ip Man films and Crouching Tiger, Hidden Dragon (2000).
Among the new characters introduced for this version of the film, the main antagonist in the movie is a powerful witch named Xian Lang, played by Li Gong. The actress also played the main villain in Memoirs of a Geisha (2005) to much acclaim. Her inclusion adds an element of magic to Mulan not seen before, perhaps creating new circumstances for the army.
Jason Scott Lee – best known for his portrayal of Bruce Lee in Dragon: The Bruce Lee Story (1993) and his voice role of David in Lilo & Stitch (2002) is also joining the movie as Bori Khan.
Jet Li has been casted by Disney as the Emperor of China in the upcoming live-action film. Li is one of the most prominent Chinese actors to grace Hollywood, starting with his debut in 1998's Lethal Weapon 4. In the early '00s he made a name for himself as a martial artist action hero, most recently appearing in The Expendables movies. Li and Liu Yifei have worked alongside each other before in The Forbidden Kingdom (2008).
Yoson An will play the role of Chen Honghui – Mulan's rival and love interest, in 2020's version the legendary tale.
Boxoffice Pro is projecting Mulan to make $40 – 60 million in its US opening, while Motivate Val Morgan forecasts over 520K admissions for the movie in the UAE.
Mulan is set to grace cinemas across the Middle East on 26th March, 2020. Contact us for cinema advertising opportunities alongside this MEGA Blockbuster.
Sources: Deadline, Forbes, Heroic Hollywood, The Hollywood Reporter, Cheat Sheet, The Numbers, Boxoffice Pro. and Wikipedia
Women Take Charge of Hollywood in 2020
Women – directors and actors, are set to take charge of Hollywood in 2020!
According to World Economic Forum, the number of women behind the camera on Hollywood movies jumped to record levels in 2019, with 12 directing top-grossing films including Frozen II, Captain Marvel and Hustlers.
Additionally, a study by the Annenberg Inclusion Initiative at the University of Southern California found that women made up 10.6% of directors of the top movies last year, more than double the percentage in 2018 and the highest percentage of female directors in the past decade.
2020 is already off to a good start with five of the year's most anticipated blockbusters – Bird of Prey, Mulan, Black Widow, Wonder Woman 1984 and Eternals – all directed by women.
Birds Of Prey
Director: Cathy Yan
Release Date: February 6, 2020
Birds of Prey, will be DC's first venture in 2020 and the first movie from the studio to come after Todd Phillips' acclaimed Joker movie. The movie stars Margot Robbie – reprising her famous role of Harley Quinn, and will feature a few other leading ladies such as Mary Elizabeth Winstead, Jurnee Smollett-Bell and Rosie Perez (to name a few).
Mulan
Director: Niki Caro
Release Date: March 26, 2020
Disney's next live action remake will not be a musical and is missing the indestructible Mushu in its first trailer. However, audiences need not fret, as this version of Mulan from Niki Caro is paving its own path and staying clear of mimicking the 1998 animated classic.
Black Widow
Director: Cate Shortland
Release Date: April 30, 2020
One of Marvel's big releases this year will be by a female director – Cate Shortland, and follows a leading superhero – Natasha Romanoff  (also known as Black Widow) played by Scarlett Johansson. Black Widow's solo movie has been a long time coming as a result of Scarlett Johansson's character being a popular in the Avengers series. The story of Natasha Romanova should give audiences a real chance to see her in action and outside the realm of an ensemble movie.
Wonder Woman 1984
Director: Patty Jenkins
Release Date: June 4, 2020
As a sequel starring a popular DC comics character, it's no real surprise that Wonder Woman 1984 – directed by yet another leading female director Patty Jenkins, is topping the list of most anticipated  movies in 2020. Gal Gadot will also be back to reprise her role of Diana Prince, with Kristen Wiig taking on the role of Barbara Minerva (better known as Cheetah) – the archenemy of Wonder Woman.
Eternals
Director: Chloé Zhao
Release Date: October 29, 2020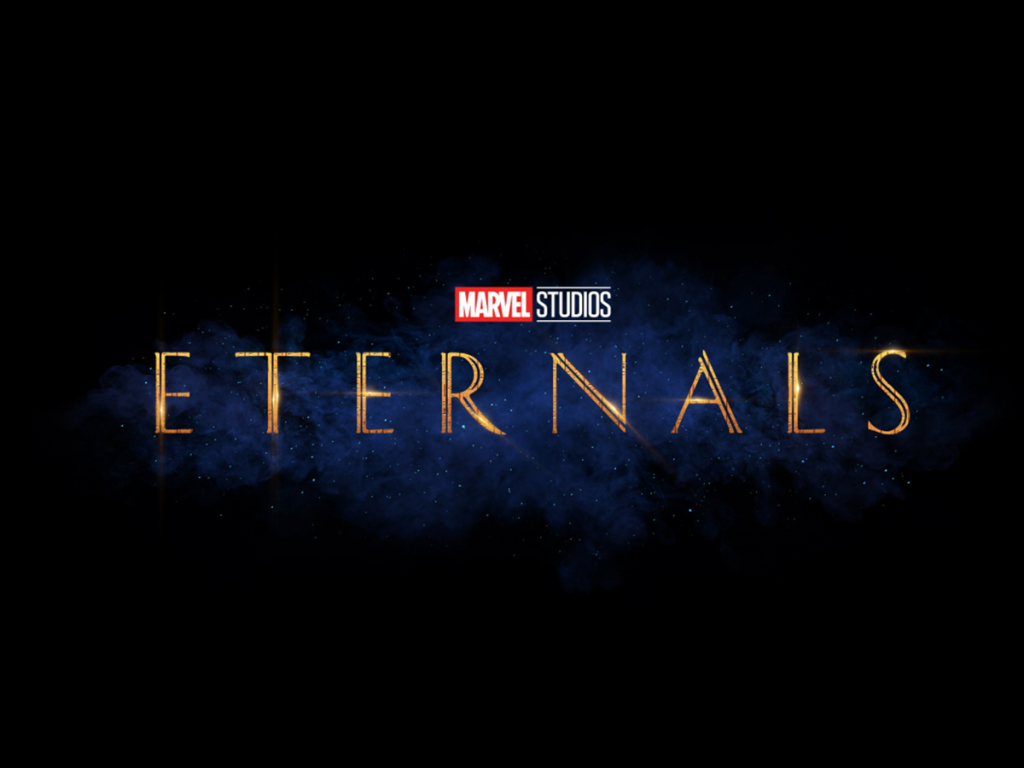 In April 2018, Marvel Studios announced that they will be developing a film based on the Comic book series Eternals. Directed by Chinese film director Chloé Zhao – known for The Rider, the film will star leading female actresses such as Angelina Jolie, Salma Hayek and Gemma Chan, alongside Game of Thrones' Kit Harington and Richard Madden. The Eternals are immortal aliens who should possibly offer much to the cosmic side of Marvel's Phase Four.
According to a list of the most anticipated movies of 2020 by Fandango, around half will be led by women. It's also worth pointing out that from this list, the top four movies are female-directed.
Visit the Movie Planner section of our website to watch trailers of other upcoming movies in 2020.
Sources: Variety, World Economic Forum and Fandango.