Late-Year Scares: Upcoming Horror Flicks in 2023
The horror genre staged a triumphant comeback following the pandemic, led by the 2021 release of A Quiet Place: Part II, which garnered a staggering US$297.4M worldwide (with over US$2.5M from UAE alone). Beyond renewing confidence in the cinematic medium, this extraordinary achievement prompted film studios to reevaluate their horror movie release strategies.
This momentum carried into 2022, as notable titles like Scream V, Smile, and Nope achieved remarkable success, captivating audiences on both the global and regional box office fronts.
2023, marked by the successful release of a series of horror films such as M3gan, Evil Dead Rise, and The Boogeyman. Alongside these, new releases such as Insidious: The Red Door, Cobweb, and Talk to Me are delighting in prosperous theatrical runs in.
However, the tale doesn't conclude here! The horror landscape of 2023 is by no means finished, as the most exciting moments are still ahead, especially with Halloween looming on the horizon. From the highly awaited reboot of the classic psychological horror masterpiece, The Exorcist: Believer, to the spine-chilling tenth installment of the renowned SAW franchise, here's a look at the horror movies set to grace the remainder of 2023:
The Nun 2 – 07 September 2023
A Haunting In Venice – 14 September 2023
SAW X – 05 October 2023
The Exorcist: Believer – 13 October 2023
Five Nights at Freddy's – 26 October 2023
Thanksgiving – Expected 17 November 2023
The movie follows a serial killer in Massachusetts who attempts to make a carving board out of unsuspecting victims. The film continues the Grindhouse universe, and just like Machete and Hobo with a Shotgun, it is based on one of the fake trailers in the Robert Rodriguez and Quentin Tarantino collaboration from 2007.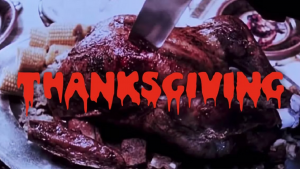 Salem's Lot—TBA 2023
Based on Stephen King's novel, the movie follows a writer who goes to a small town, only to find out that it's being overrun by vampires. The movie stars Pilou Asbæk in the role of Richard Straker, Lewis Pullman as Ben Mears, Spencer Treat Clark as Mike Ryerson, and Nicholas Crovetti as Danny Glick.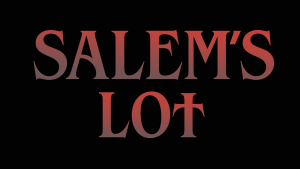 Dark Harvest—TBA 2023
Based on Norman Partridge's eponymous novel, Dark Harvest concerns a specter named Sawtooth Jack who goes up against violent gangs of boys hoping to take down the supernatural creature once and for all. The horror movie boasts a stellar cast, with the likes of Elizabeth Reaser, Jeremy Davies, Luke Kirby, and Ezra Buzzington.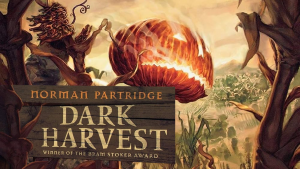 With these exceptional upcoming titles, audiences can look forward to more thrilling and chilling experiences as the genre continues to evolve and captivate viewers worldwide.
Source: Screen Rant, Collider, VOX Cinemas