Muvi Cinemas Opens at U-Walk in Riyadh
Muvi Cinemas – Saudi Arabia's first homegrown cinema brand, opened its doors to cinema audiences at its fourth location at U-Walk in Riyadh on Thursday 5th March 2020.
The cinema features 13 screens with a total of 1398 seats and a range of cinema experiences which include Dolby Cinema™, ScreenX, Samsung Onyx and Suites.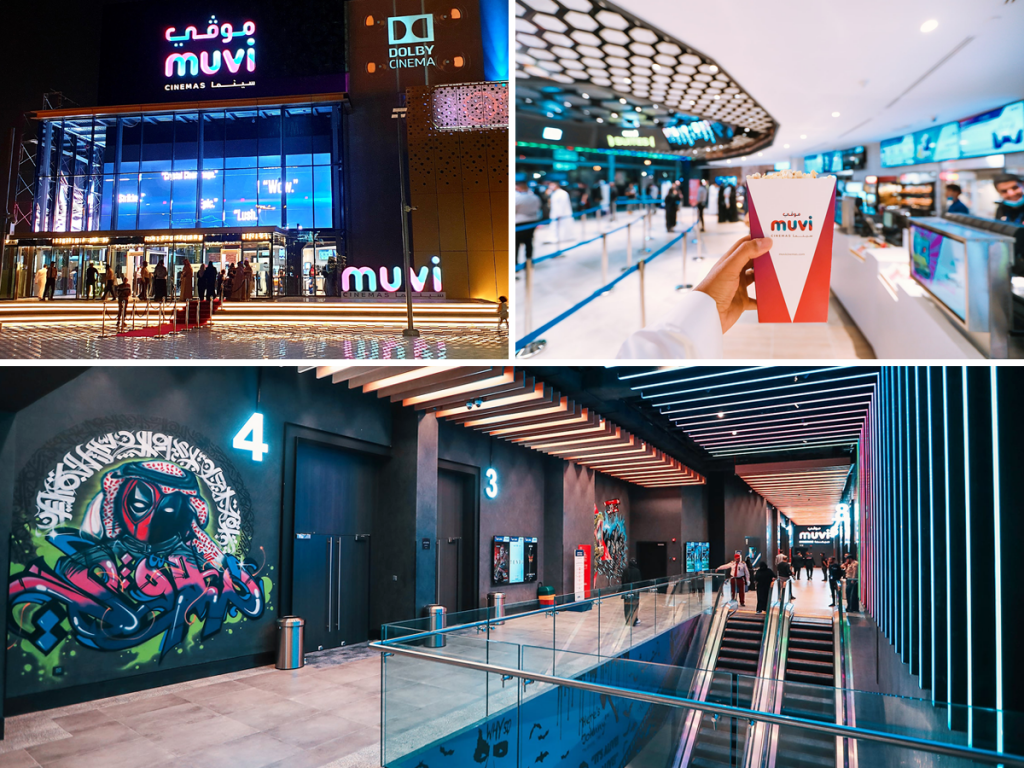 Dolby Cinema™ delivers the total cinema experience. It combines the most powerful image and sound technologies with inspired design to make every visit an unforgettable cinematic event.
Dolby Vision™ brings the story alive before your eyes in dramatic, lifelike imaging.
Dolby Atmos® transports you into the movie with breathtakingly realistic, moving audio that fills the room and flows all around you.
ScreenX is a truly immersive cinema experience for those who want to experience blockbusters not just watch them. The world's first multi projection movie theatre. ScreenX presents unprecedented panorama screen by extending the main screen to each side of walls in the auditorium. Through this panorama screen, the audience will feel as if they are right in the movie. This experience is also available at the cinema exhibitor's Mall of Arabia location in Jeddah.
Muvi Cinemas is the first cinema in the Middle East to include a Samsung Onyx Cinema LED screen, which accommodates virtually any venue configuration while delivering technical performance and reliability beyond that of traditional projector-based operations.
The extraordinary display installed at Muvi Cinemas – U-Walk transforms the cinema viewing experience with HDR support, offering unparalleled picture quality – true colors and greater vibrancy and accuracy.
Discover the key features of Samsung Onyx in the video below:
Suites is the ultimate luxury cinema experience by Muvi – featuring reclining seats, footrests, extra legroom and USB charging ports. The experience includes an exclusive lounge with an a la carte menu, where cinemagoers can choose from light bites to a full meal. Meals can be eaten in the lounge or inside cinema.
The opening of U-Walk follows the launch of the 7 screen cinema with 659 seats at Nakheel Mall in the city of Dammam which opened in February 2020.
For more information about Muvi Cinemas, visit: www.muvicinemas.com
As the official cinema advertising partner of Muvi Cinemas, Motivate Val Morgan congratulates the cinema exhibitor on its opening at U-Walk (Riyadh) and Nakheel Mall (Dammam), and warmly welcomes these two new location to our cinema circuit in KSA. Contact us for cinema advertising opportunities in KSA.
Source: Muvi Cinemas and Samsung
Motivate Val Morgan Welcomes Muvi Cinemas to Our Circuit in KSA
Motivate Val Morgan has signed an exclusive advertising sales partnership with Muvi Cinemas in Saudi Arabia.
Muvi Cinemas – owned and operated by The Next Generation Company, is the first and only home-grown cinema brand in the Kingdom of Saudi Arabia. Having opened its first cinema at Mall of Arabia in Jeddah on 10th August 2019, the cinema chain plans to launch 250 screens across the Kingdom over the next 24 months – offering customers a range of cinema experiences, which include: SCREENX, Junior, Suites and bespoke Xperience.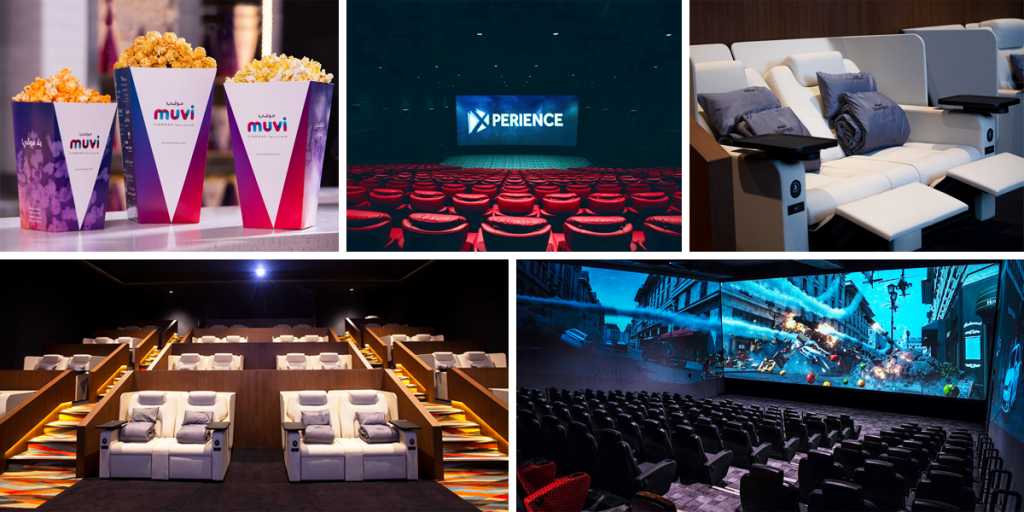 Sultan Alhokair, Chairman and Founder of Muvi Cinemas said: "Muvi Cinemas is committed to delivering a world class experience to the Kingdom of Saudi Arabia.
Motivate Val Morgan presently has exclusive advertising partnerships with 7 other cinema exhibitors across UAE, Lebanon, Oman, Egypt, Qatar, Bahrain, Kuwait and Saudi Arabia, and a circuit of over 580 cinema screens.
Speaking on the new partnership, Ian Fairservice, Managing Partner of Motivate Media Group said: "Our continued expansion into The Kingdom of Saudi Arabia is key to fulfilling our business objectives. We are pleased to be associated with Muvi Cinemas and look forward to a successful partnership for many years to come."
As the official cinema advertising partner, Motivate Val Morgan warmly welcomes Muvi Cinemas to our circuit in KSA.
Contact us for more information on cinema advertising opportunities at this new location.
For more information on Muvi Cinemas, please visit www.muvicinemas.com