UAE Jury Members for Cannes Lions Festival 2019 Announced
As the official representatives of the Cannes Lions International Festival of Creativity, Motivate Media Group and Motivate Val Morgan are pleased to announce that seven leading advertising professionals from the UAE have been selected as jury members for this year's Festival.
The seven leading advertising professionals who will represent the UAE in the Awards and Shortlist jury panel under Print & Publishing, Design, Glass: The Lion for Change, Media, PR, Direct and Brand Experience & Activation categories include:
Awards Jury
Print & Publishing:
Fouad Abdel Malak
Executive Creative Director
TBWA\RAAD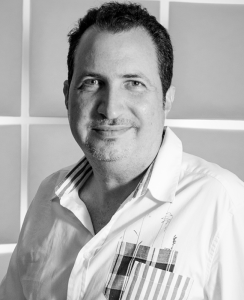 With over 18 years of experience in the region, Fouad is currently serving his second stint at TBWA\RAAD in Dubai as Executive Creative Director, after holding the creative helm at BBDO Dubai for 4+ years.
His career highlights include key business wins and leading some of the most awarded teams in the region, as well as working on sought-after brands such as: Nissan, Louvre Abu Dhabi, KFC, Pepsico, Emirates Airlines, MARS, du, GE, among other notable names.
Fouad drives business results, winning: multiple Grands Prix from Integrated to Direct, and Golds' at major award shows on SCB, Nissan, Domino's, MARS, Louvre Abu Dhabi, MTV, and many others from Cannes Lions to the Dubai Lynx and beyond.
He's a 'Disruptor' by nature and is most passionate about integrated ideas centered around innovation. Not only was Fouad named 2019 Executive Creative Director of the Year in the MENA Region – according to the official B&W 2019 Report, but was also ranked 8th worldwide according to The Big One Rankings.
Design:
Vidya Manmohan
Executive Creative Director
Grey Group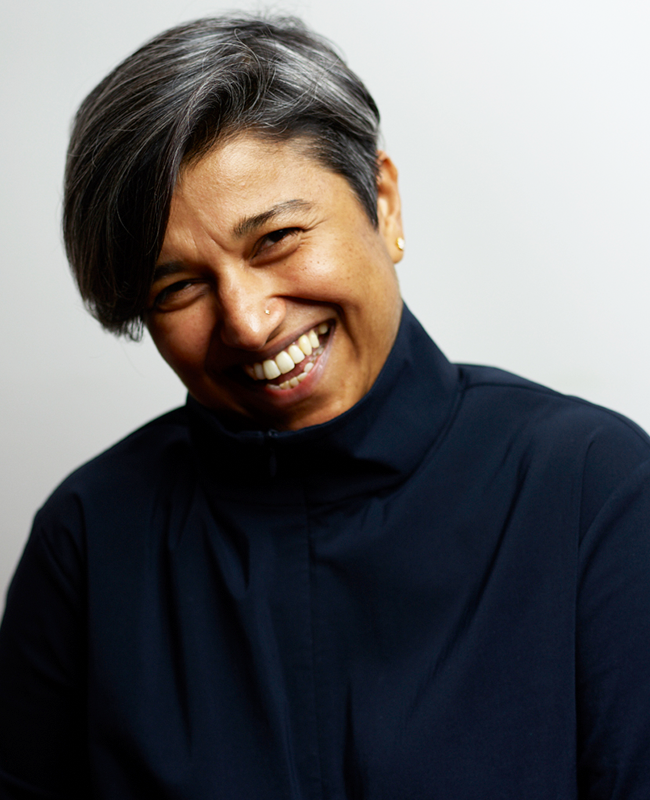 From walking out of the gates of medical school and entering an Art campus, to switching from art direction to copywriting half way through her advertising career, Vidya has constantly followed her passion.
After four decades in Dubai and having witnessed sand dunes transform in to skyscrapers, this charming young lady from India, proudly says she's 'Made in Dubai'.
Her work reflects the culture around her, be it the awards won in Radio, Print, Design, Outdoor, Integrated or Advertising for Good.
Vidya has been on the Jury of International Award Festivals that include: Clio, NewYork Festivals, Lisbon Ad Fest and recently was also a part of the Young Guns and Adfest, and says she learns as she shares her knowledge.
When asked on how she copes with advertising, this mom of an 18-year old, smilingly adds, "You don't teach a mom how to cope."
Glass – The Lion for Change:
Ali Rez
Regional Executive Creative Director – Middle East & Pakistan
BBDO Worldwide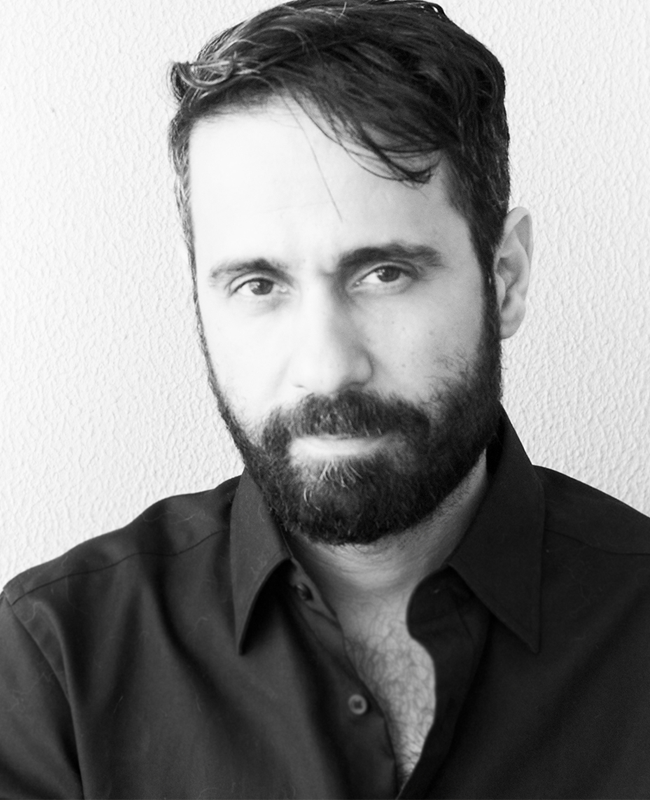 Ranked amongst the Top 15 Creative Directors and the Top 10 Art Directors in the world by the Big Won Report, and named the 2018 South Asian Creative Person of the Year by Campaign Magazine, Ali is one of the most awarded ECD's in the Greater Middle East region.
Ali has won more than 350 accolades in his career which include multiple Gold Cannes Lions, Gold Clios, D&AD pencils, Gold Effies, One Show pencils, a United Nations peace award, and the honor of setting a record of winning 4 Grands Prix for one campaign at Dubai Lynx.
His creative experience – shaped in the USA at Y&R and Goodby Silverstein Collaboratory and followed by a move to the Middle East, has contributed to BBDO being named Network of the Year at Cannes Lions, Effies, Dubai Lynx, Spikes Asia and AdStars, and Impact BBDO being named Agency of the Year at Dubai Lynx 2019.
Ali has lectured at Oxford University, exhibited at Tate UK, spoken at TEDx, traveled to 122 countries, and captained a county cricket team in the USA. He actively volunteers to fight for gender equality, and has won the inaugural Glass awards at both Dubai Lynx and Spikes Asia.
Please Note: Awards Jury members will join the jury committee in Cannes, France and will receive a complimentary pass to the Festival along with their accommodation paid for in full.
Shortlist Jury
Media:
Tarek Daouk
CEO
Dentsu Aegis Network MENA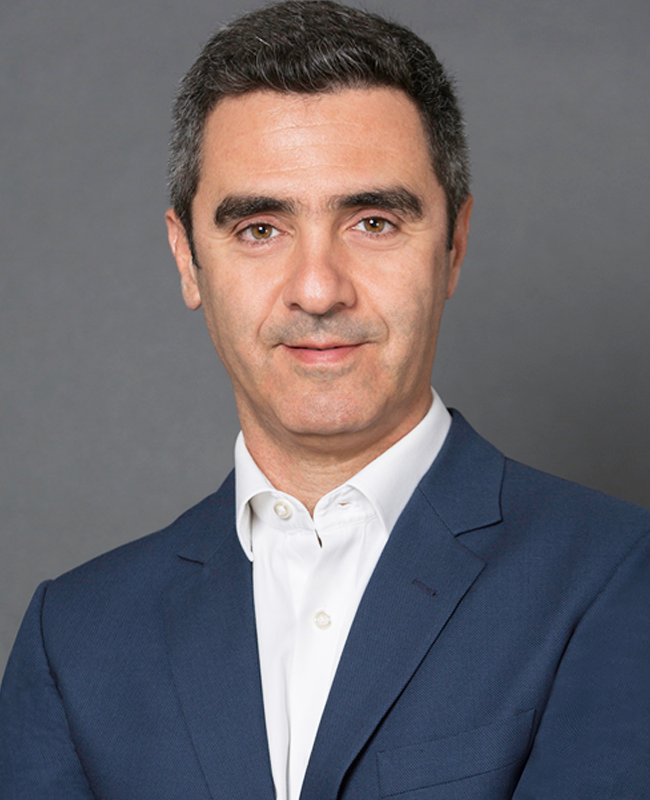 Tarek has been at the centre of innovation in media, content, and digital media in the Middle East and North Africa (MENA) for almost two decades. He built Starcom Mediavest Group into an early leader in the space, launched innovative new business models such as the content agency LiquidThread and landed Cannes Lions and numerous other awards.
Throughout his career he has amassed a wealth of industry experience, working with a number of blue-chip advertisers including GSK, GM, Mars, Mondelez, P&G, Samsung and Visa.
Today, Tarek is committed to supporting advertisers with their businesses in the region by building a next generation agency – focused on the convergence of creative, media, data, and commerce and which enables the design of unique experiences for consumers.
PR:
Valerie Tan
Vice President – Public Relations, Social Media and Internal Communications
Emirates Group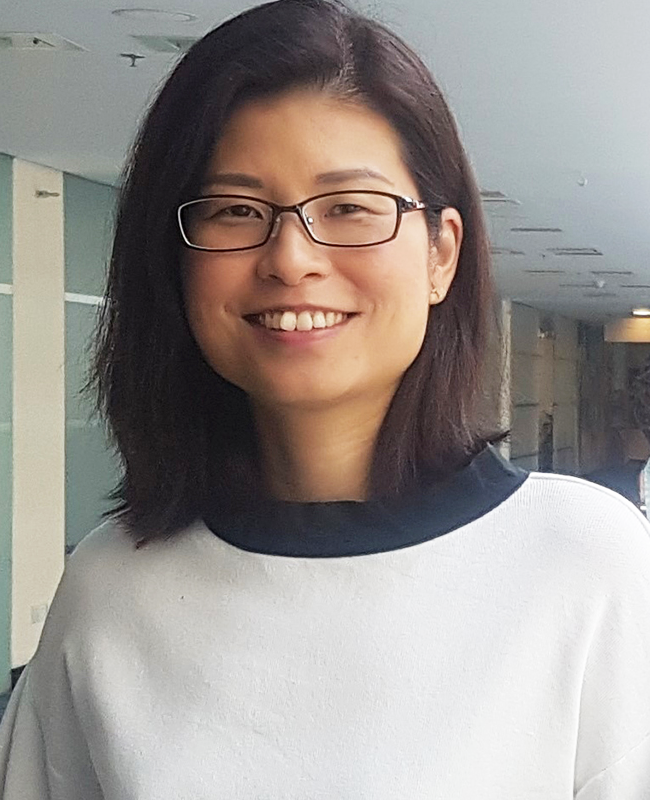 With 18 years of experience in communications, Valerie has held leadership roles in-house and at a global PR agency in Singapore.
Based in Dubai, she leads an in-house team of 30 professionals, overseeing a support network of over 80 agencies in the implementation of internal and external communications activity for Emirates Group – which comprises the global airline Emirates, the air services provider dnata, and over 100 subsidiaries. The Group employs more than 100,000 employees with operations in over 80 countries on six continents.
Prior to her current role, Valerie worked at a large communications agency in Singapore, leading its healthcare practice, select corporate accounts as well as media skills training and crisis communications.
Valerie was recognised in the Holmes Report Top 100 Most Influential In-house Communicators in 2018, and received an Individual Achievement Sabre Award the same year.  She was also recognised in the inaugural PRWeek Middle East Power Book. She most recently served on the jury for the 2018 MEPRA Awards.
Direct:
Dhruv Warrior
Associate Creative Director
VMLY&R Dubai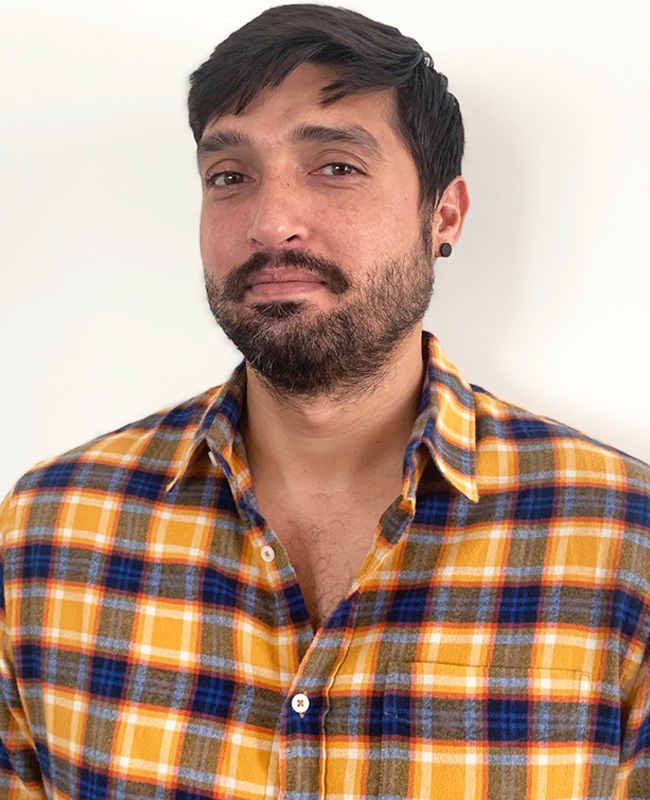 Dhruv spent a little over 7 years working for JWT Bangalore in India – first two years in client servicing followed by a switch to the creative side, before moving to VMLY&R Dubai in 2015.
His time at JWT saw him work on brands across a multitude of categories. He has diverse work experience spreading across different brands and categories such as United Breweries, Google, ING, Levi's, Van Heusen and Parikrma Humanity Foundation to name a few. His major successes came on his work for Nike, as he was instrumental in the execution of the 'Bleed Blue' and 'Make Every Yard Count' campaigns which were awarded at multiple global award shows including Cannes Lions, Clio's, One Show, and D&AD. The 'Make Every Yard Count' campaign was named in the Top 20 films globally by the Gunn Report in 2015 and the Top 10 films & Top 10 digital campaigns in 2014 by the Big Won report.
While at VMLY&R, Dhruv has worked on the agency's key brands which include Mall of the Emirates, Mashreq Bank, Nando's, American Garden, UNHCR, Dubai Font, General Mills and more.
He has been an essential part of a team whose work has been recognised by international and regional award shows and has helped VMLY&R EMEA gain regional and global recognition – which includes Regional Network of the Year in 2017 and No. 3 globally in Industry Craft at Cannes Lions.
Dhruv has won awards at Cannes Lions, Clio's, Spikes, One Show, D&AD, Adfest, The Effies, Goafest and Dubai Lynx. He was named in the 2014 list for Top Copywriters in the World by the Big Won report and was also listed in the Top 30 Under 30 Hot Young Creatives in 2014 by Economic Times.
Brand Experience & Activation
Marie Claire Maalouf
Creative Director
Impact BBDO Dubai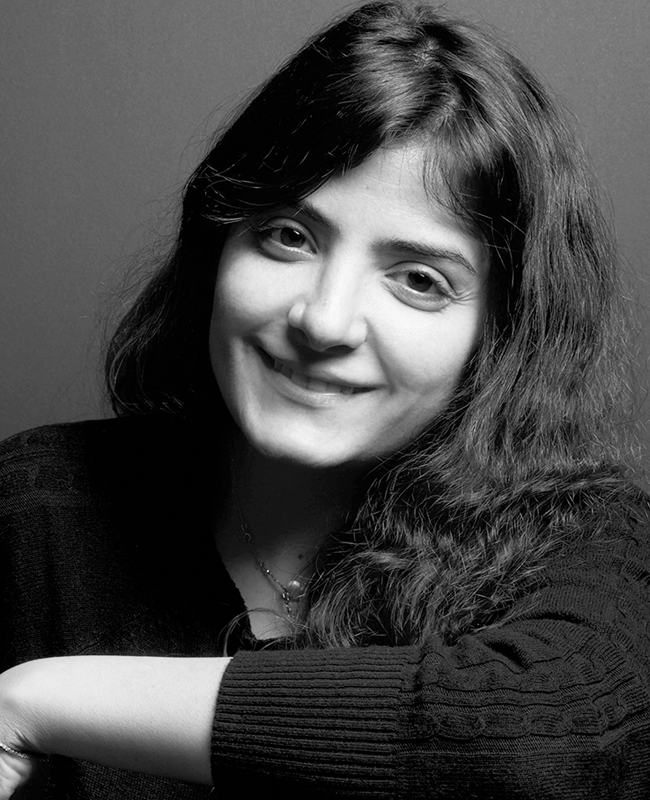 Marie-Claire holds a Master's degree in Creative Advertising and a Bachelor's degree in 2D/3D Animation from the Lebanese Academy of Fine Arts. Graduating top of her year in 2005, she received an excellence award and was offered an internship in France at the ENSAD — École Nationale Supérieure des Arts Décoratifs.
During her diploma presentation in 2006, where leading advertising agencies were invited, she was offered to join the Impact BBDO group and has been with them for over a decade, working on their wide range of global brands including Mars, PepsiCo and Johnson's.
Her work has been recognised at Dubai Lynx, Adfest, Global Cristal Festival, MENA Cristal, Effies and Cannes Lions — she has even hugged a real lion.
Please Note: Shortlist jury members will conduct the first round of judging in advance of the festival – from the UAE, and will be invited to attend the Festival with a complimentary pass.
This year's Cannes Lions International Festival of Creativity will run from 17th – 21st June 2019.
We at Motivate Media Group and Motivate Val Morgan warmly congratulate the seven judges who will represent the UAE as awards and shortlist jury members at this year's Cannes Lions Festival, and wish them all the very best with the judging ahead.