Witness The Grit of Mulan in Disney's Latest Live-Action Remake!
Following a long-running history of successfully bringing legendary tales to life through animation and music, and hot off the heels of live-action remakes such as Dumbo, Aladdin and The Lions King in 2019, Disney is set to release the reboot of Mulan in March 2020.
Mulan – directed by Niki Caro, is the story of a young woman named Hua Mulan who risks everything out of love for her family and her country to become one of the greatest warriors China has ever known.
The remake will star Liu Yifei as the title character and since Disney premiered its teaser and official trailer, fans noticed some pretty big changes – General Shang, Shan Yu, or Mushu are no more!
The original animated movie was a musical, with characters singing songs throughout the story. According to Caro, there will also be no singing in this live-action adaptation, either.
Audiences in general can't seem to get enough of Disney's live-action remakes of classic animated films. They're big, they're colorful and most of them seem to be offering a new take on beloved characters.
Below are Worldwide Box Office figures for Disney's most recent live-actions remakes:
Cinderella (2015) – Over US$534 Million
The Jungle Book (2016) – Over US$962 Million
Beauty and the Beast (2017) – Over US$1.26 Billion
Aladdin (2019) – Over US$1.05 Billion
The Lion King (2019) – Over US$1.65 Billion
The remake of the Chinese warrior is already poised to capture the hearts of audiences from around the world, and has broken a few records.
The official teaser trailer for Mulan logged an epic 175+ million views (globally) in its first 24 hours online, making it the 2nd 'Most Viewed Debut Trailer' for a Disney live-action adaptation. It is also the 7th 'Most Watched Trailer' of all-time behind Avengers: Endgame (trailer 1 & 2), Avengers: Infinity War (trailer 1 & 2), The Lion King (teaser trailer) and It (teaser trailer).
Watch the final trailer for Mulan:
Here's why Mulan will be yet another Disney remake success:
A Symbol of 'Girl Power'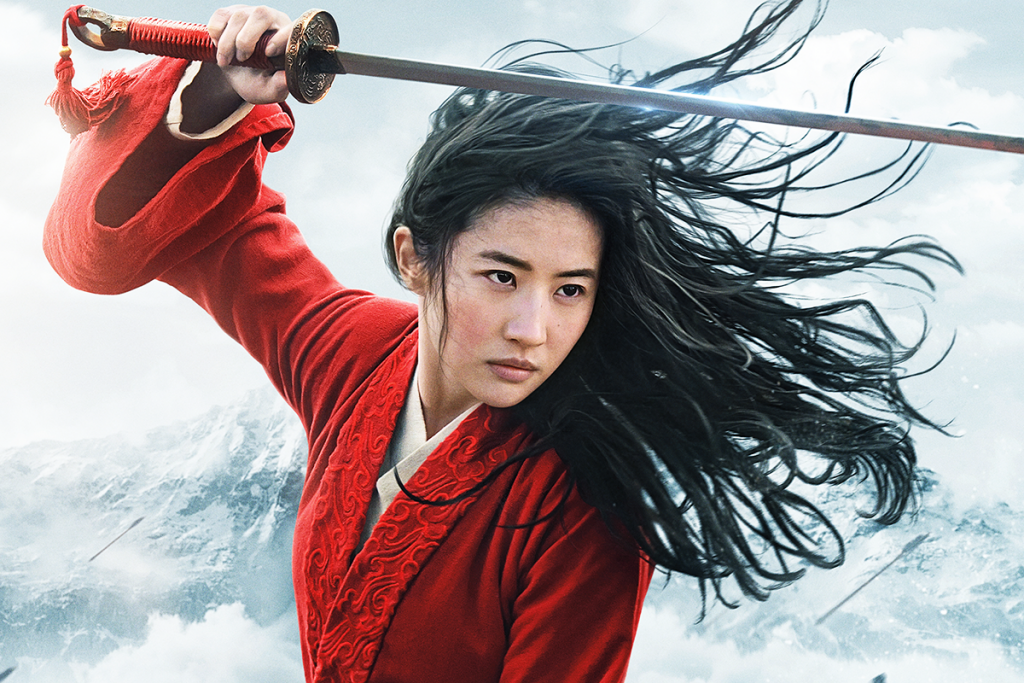 Similar to other Disney movies, Mulan (1998) has not been forgotten and still gets heavy rotation in households all over the world. This means new generations have been introduced to the girl who dresses up like a guy to take her father's place in the army. Hua Mulan battles it out with the enemies—more than once— then goes on to saving the kingdom, all while breaking free from the shackles of patriarchy. Little girls across the world love what Mulan represents – a young girl who fights for herself and never backs down.
Kids' reviews of the original movie from 1998 reveals that little girls love what Mulan represents.
Here are some reviews from girls ages 11-13 on Common Sense Media:
"Mulan is an inspiration to me! The way she defeats the army and shows that women can do anything men can do really moves me. I also love her love interest, voiced by Donny Osmand. Mulan has violent scenes because it is war based and it might be scary for young children. Mulan was my first hero and I'm sure she inspires many other women."
"Disney movies are usually stereotypical and about girls (meaning blonde blue eyed models) that fall in love and become princess with help from a magical beings. Not this girl! I love how Mulan fights for herself and never backs down … Mulan has good messages about that girls are strong and just as powerful as men. Every girl should see this movie at least once. One of my favorites. Really just an inspirational movie about girl power. Very good. Mulan is a true hero in my book."
When it comes to the movie director, Niki Caro (The Zookeeper's Wife) is at the center of this period-piece action fantasy. Caro is the second female director to be hired by Disney to direct a movie exceeding a $100 million budget following A Wrinkle in Time. Caro has a highly-impressive track record as a director and having a woman's eye on a legendary female-fronted tale is a good move by the studio.
Speaking at the New Zealand Power of Inclusion Summit in 2019, Caro pointed out that Mulan is a landmark for representation not just for having a woman director, but also for having a female director of photography in Mandy Walker (Hidden Figures) and a female first assistant director, Liz Tan (Spider-Man: Homecoming, The Hobbit Trilogy).
'Nostalgia' a Magnet at Box Office
What makes Mulan an unforgettable character? Her brilliance, heart, and bravery are what made her a legend. Though she's already smart and compassionate, Hua Mulan winds up becoming a fierce fighter in the Chinese army, learning to work on a team and independently. Honor and love for family were central to her journey. All of those elements are present in all versions of the film's trailer.
Fans of Disney's first version of Mulan are hyped about seeing a more realistic portrayal of the warrior's story. She's a favorite among Disney princesses and although the new film will be missing Mushu and its charming musical numbers, that won't stop people from seeing it.
2020 Version Closer to the Original Story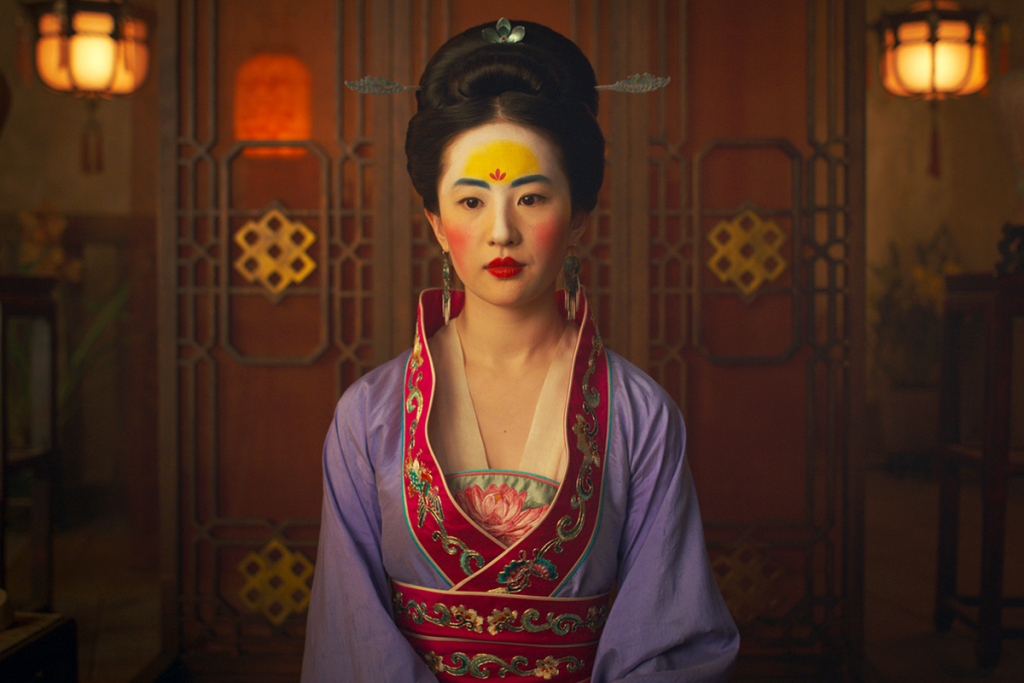 When Disney released Mulan in 1998, it did not go over well with Chinese audiences. Part of that had to do with a lack of promotional activities in the country, but since the '90s, the Chinese box office has become a powerhouse for American films. Another reason it flopped was because of its storytelling. Various versions of Hua Mulan's story have been told in Asian cinema for decades, but those were accepted since they focused on the original epic.
The BBC reports that Disney was extra careful with the story of Hua Mulan this time, using the 6th century ballad as its guiding light. This time, the storytelling will be more inclusive of traditional Chinese customs that were the norm at the time.
When the BBC examined how the trailer was received overseas, they mentioned the social media site, Weibo, where users posted comments such as: "Hua Mulan was the heroine who graced our storybooks in school. I'm happy that the trailer is setting her story up as more of a Chinese martial arts epic rather than an American cartoon."
In spite of complaints about historical inaccuracies, the trailer has been well-received for Mulan, a film that's shaping up to be a depiction of the legendary girl warrior who's been celebrated for centuries. For many fans, March can't come fast enough.
An All-Asian Star Cast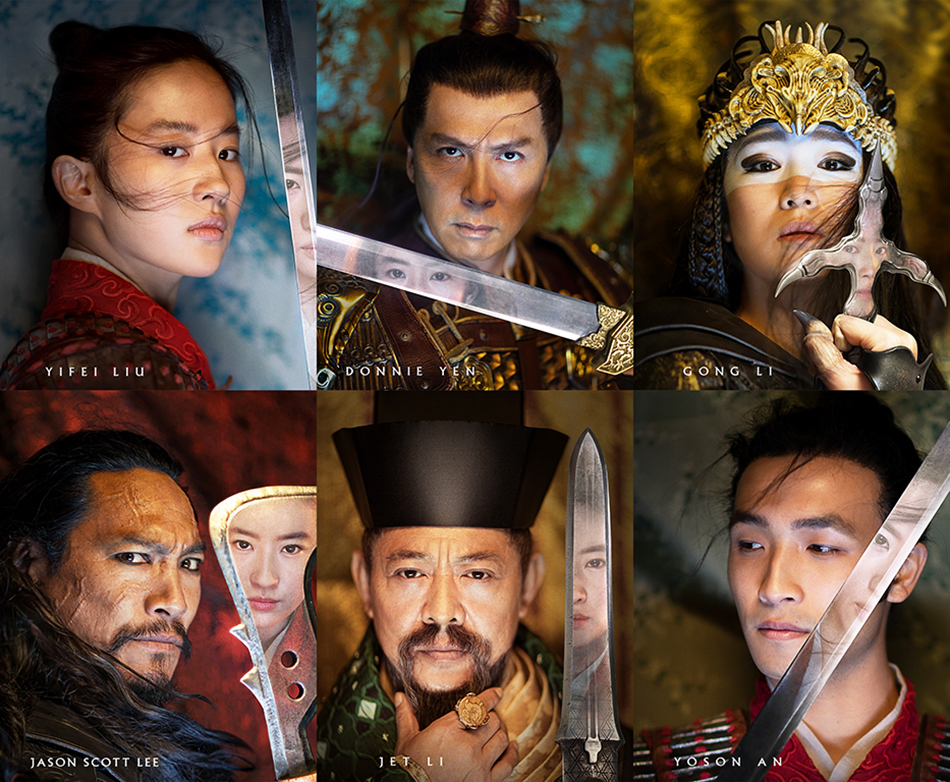 Not only is Mulan great for its strong female lead, but the 2020 version seems to have done justice by avoiding whitewashing. The live action remake is sticking to its plot and heritage, with casting focused on actors of Asian ethnicities who appeal to both Chinese and Western audiences.
After a team of Disney casting directors conducted a year-long search, traveling across five continents and auditioning nearly 1000 candidates, Liu Yifei was selected to play the role of Hua Mulan.
*Did you know – According to the cinematographer of the film, the battle sequences in Mulan were all done in front of the camera and Liu Yifei did 90% of her own stunts.
Donnie Yen has been cast as a fresh character named Commander Tung, who will serve as Hua Mulan's mentor and teacher. Yen is best known for his role in Rogue One: A Star Wars Story (2012), the Ip Man films and Crouching Tiger, Hidden Dragon (2000).
Among the new characters introduced for this version of the film, the main antagonist in the movie is a powerful witch named Xian Lang, played by Li Gong. The actress also played the main villain in Memoirs of a Geisha (2005) to much acclaim. Her inclusion adds an element of magic to Mulan not seen before, perhaps creating new circumstances for the army.
Jason Scott Lee – best known for his portrayal of Bruce Lee in Dragon: The Bruce Lee Story (1993) and his voice role of David in Lilo & Stitch (2002) is also joining the movie as Bori Khan.
Jet Li has been casted by Disney as the Emperor of China in the upcoming live-action film. Li is one of the most prominent Chinese actors to grace Hollywood, starting with his debut in 1998's Lethal Weapon 4. In the early '00s he made a name for himself as a martial artist action hero, most recently appearing in The Expendables movies. Li and Liu Yifei have worked alongside each other before in The Forbidden Kingdom (2008).
Yoson An will play the role of Chen Honghui – Mulan's rival and love interest, in 2020's version the legendary tale.
Boxoffice Pro is projecting Mulan to make $40 – 60 million in its US opening, while Motivate Val Morgan forecasts over 520K admissions for the movie in the UAE.
Mulan is set to grace cinemas across the Middle East on 26th March, 2020. Contact us for cinema advertising opportunities alongside this MEGA Blockbuster.
Sources: Deadline, Forbes, Heroic Hollywood, The Hollywood Reporter, Cheat Sheet, The Numbers, Boxoffice Pro. and Wikipedia
Get Ready to Roar Alongside 'The Lion King'
It's been said that Disney films have a 'circle of life'. After years of being heralded as a classic, they get transformed into a live-action remake, and now it's time for The Lion King to ROAR!
Releasing in cinemas across the Middle East on  18th July 2019, this summer blockbuster will not only revive a classic hit with pioneering photo-real animation technology – delivering a film experience that will be undoubtedly WILD, but is predicted to outshine the success of The Jungle Book (2016).
Watch the trailer of The Lion King 2019:
Here's what we know about the movie so far:
Rating
Based on Disney's other live-action remakes and its target audience, it can be presumed that the movie's rating in the Middle East will end up being a PG feature. Disney would want this movie to be accessible to almost everyone. Therefore, while the remake may take some creative liberties – being a tad darker than its predecessor, the studio wouldn't risk making it PG-13.
Is the Live-action Remake a Musical too?
Disney's live action remakes have varied in terms of how closely they match the animated movies they're based off of. Cinderella and Beauty and the Beast were straightforward adaptations that took a few creative liberties, while Maleficent and Alice in Wonderland saw significant differences.
Our guess is that we'll have to wait and see as to how much of the live-action Lion King's plot will deviate from the original movie. It has been confirmed that the July 2019 release will remain a musical, featuring songs that Simba and the gang made melody back in 19994 – which of course we all remember the lyrics to. However, don't be surprised if, like in Beauty and the Beast, The Lion King remake includes a few original tunes to give it a different feel.
*Did you know –  Hans Zimmer – the music supervisor/original score arranger from the 19994 classic, has been brought back to score the remake.
Director
Jon Favreau kicked off his directing career with Made (2001), and followed with Elf (2003) and Zathura: A Space Adventure (2005). Iron Man (2008) marked his biggest blockbuster venture yet, and, along with Iron Man 2 (2010), he helped lay the groundwork for what the Marvel Cinematic Universe (MCU) would become in later years. After scaling back his MCU duties, Favreau kept the blockbuster train in motion with Cowboys and Aliens (2011), and the acclaimed comedy-drama Chef (2014), which he also wrote and starred in. His successful adaptation of The Jungle Book (2016) – Disney's biggest hits of that year, wowed audiences, and no doubt is one of the reasons why he was tasked with executing the remake of the 1994 classic.
Favreau has proven his skills in delivering a compelling story revolved around realistic-looking, talking animals. Therefore, giving audiences a good remake of The Lion King should not be too hard a task for him, or is it? One thing to remember is that the disparity between the Indian jungle and African savannah is vast, and of course, no beast ROARS louder than lion!
*Did you know – Jon Favreau has also been tasked with Jungle Book 2, for which the release year is still to be confirmed.
Who are voicing the main characters?
Simba – After J.D. McCrary is done voicing young Simba in The Lion King remake, Donald Glover (Magic Mike, Spider-Man: Homecoming and Solo: A Star Wars Story) will take over as the adult prince.
Mufasa – The Lion King remake has only brought back one actor from the original movie, but of all the original performers who could have returned, this would be the person most of us would have wanted back for a reprisal. James Earl Jones will voice Mufasa again, as his voice is unique and one of the best in Hollywood.
*Did you know – This is the second character that Jones has recently revisited, as he reprised Darth Vader in Rogue One: A Star Wars Story.
Nala – Beyonće has snagged the role of Nala, and will take over once Shahadi Wright Joseph is through voicing the lioness. It was reported at the end of March 2017 that Beyonće was Favreau's top choice to voice Nala, but at the time, she hadn't made a decision about accepting the role because of her pregnancy. With Beyonće on board, it's quite likely that she might go on to produce the movie's soundtrack. Finger's crossed!
Scar – Chiwetel Ejiofor will succeed Jeremy Irons as the voice of Scar in The Lion King remake. Ejiofor has only voiced one character (Dr. Watson) in 2018's Sherlock Gnomes, but his face has become all too familiar on the Hollywood circuit (Triple 9, Doctor Strange and The Boy Who Harnessed the Wind).
Timon – In this remake, the famous meerkat Timon – originally voiced by Nathan Lane, will be voiced by Billy Eichner, whose voice is just as memorable as Lane's.
Pumbaa – There's no Timon without Pumbaa… is there? Nah, we didn't think so either! Seth Rogen voice the remake, and while Rogen is a one of Hollywood's top comedy actors, most of his movies definitely aren't family friendly. Just saying!
Rafiki – Now who can forget Rafiki: the ape who serves as the shaman of Pride Rock, best remembered for holding up aby Simba for all the animals to see. The late Robert Guillame voiced Rafiki in the 1994 classic and will be succeeded by John Kani (Captain America: Civil War).
Sarabi – Alfre Woodard will voice Sarabi – Mufasa's wife/Simba's mother, in The Lions King 2019. Her recent credits include State of Affairs, Luke Cage, Burning Sands and A Series of Unfortunate Events.
Zazu – Rowan Atkinson voiced the uptight majordomo in the original Lion King, and for the remake of 2019, John Oliver will take over as Mufasa's bird-brained confidant. Oliver is primarily known for his work on The Daily Show and Last Week Tonight.
The Hyenas – The final characters on the list of main characters are Scar's goons the hyenas – Azizi, Shenzi and Kamari, voiced by Eric André, Florence Kasumba and Keegan-Michael Key, respectively.
Watch the star cast of The Lion King 2019:
Here are some admissions for previous Disney releases in the UAE:
Frozen (2013)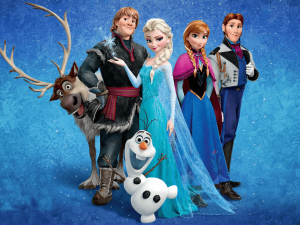 Ranks 5th in UAE's Top 10 Movies of 2013
Screened in cinema for 20 weeks
Approximately 284K admissions
Cinderella (2015)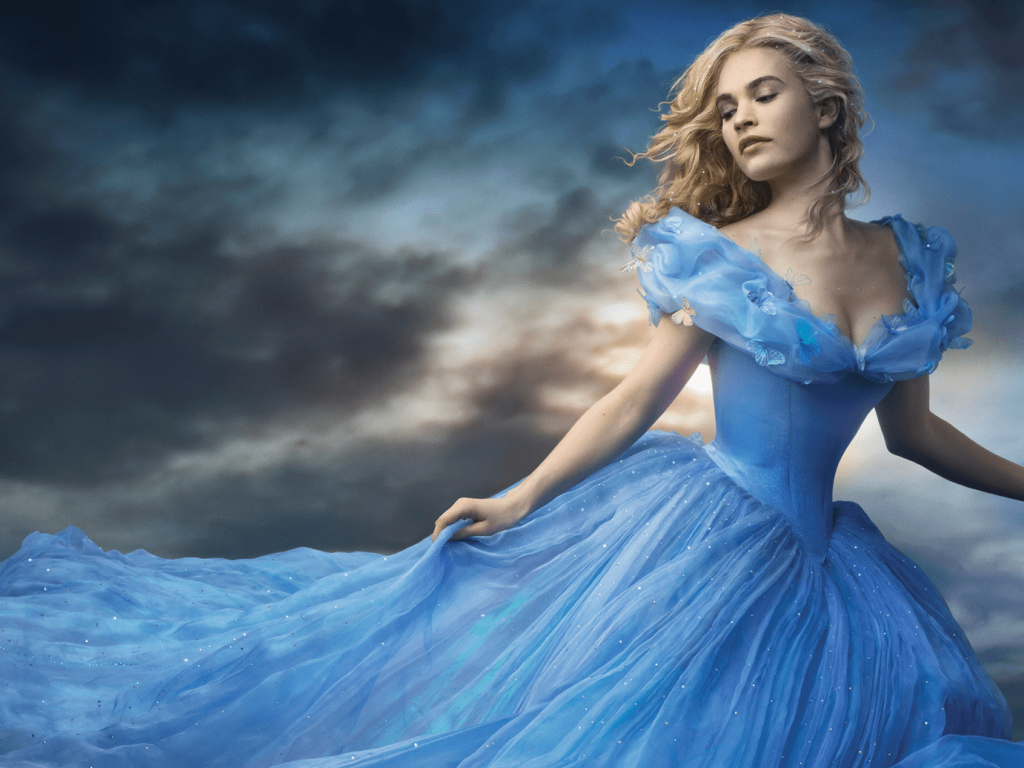 Ranks 10th in UAE's Top 10 Movies of 2015
Screened in cinema for 12 weeks
Approximately 303K admissions
The Jungle Book (2016)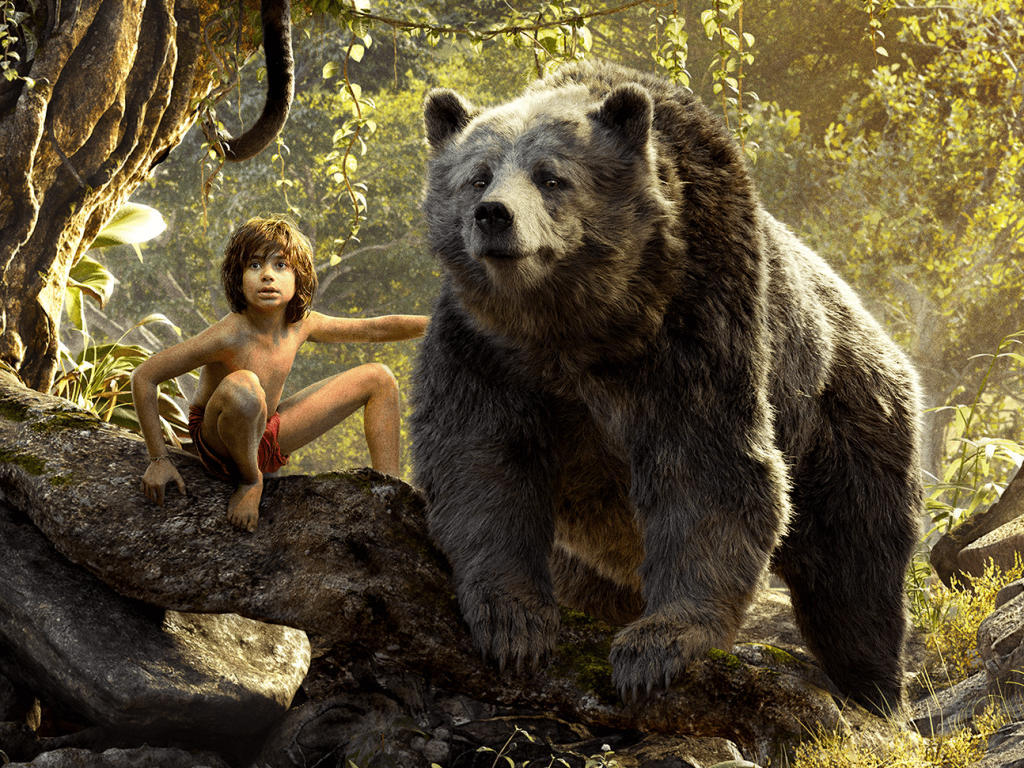 Ranks 1st in UAE's Top 10 Movies of 2016
Screened in cinema for 20 weeks
Approximately 747K admissions
Finding Dory (2016)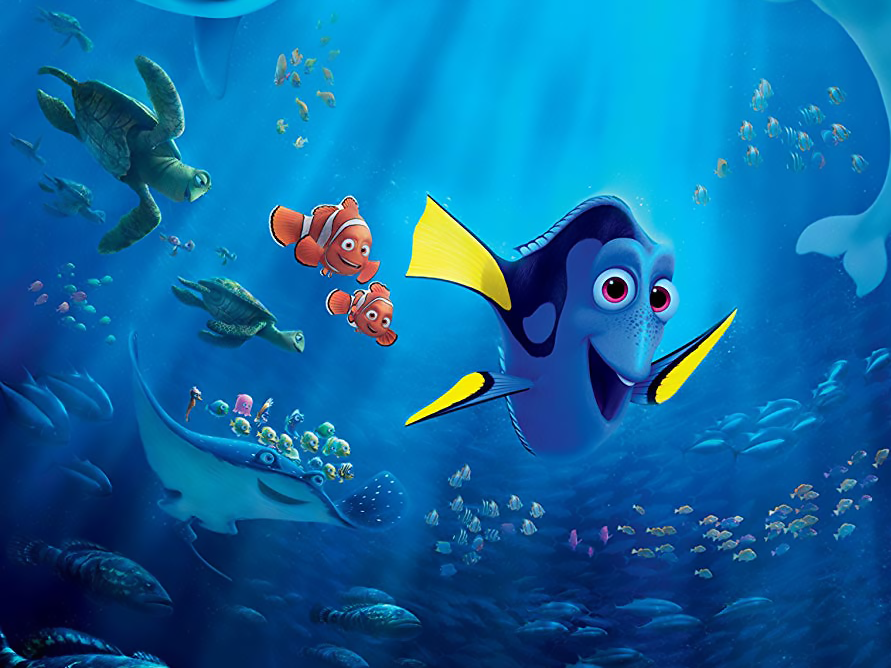 Ranks 4th in UAE's Top 10 Movies of 2016
Screened in cinema for 21 weeks
Approximately 384K admissions
Moana (2016)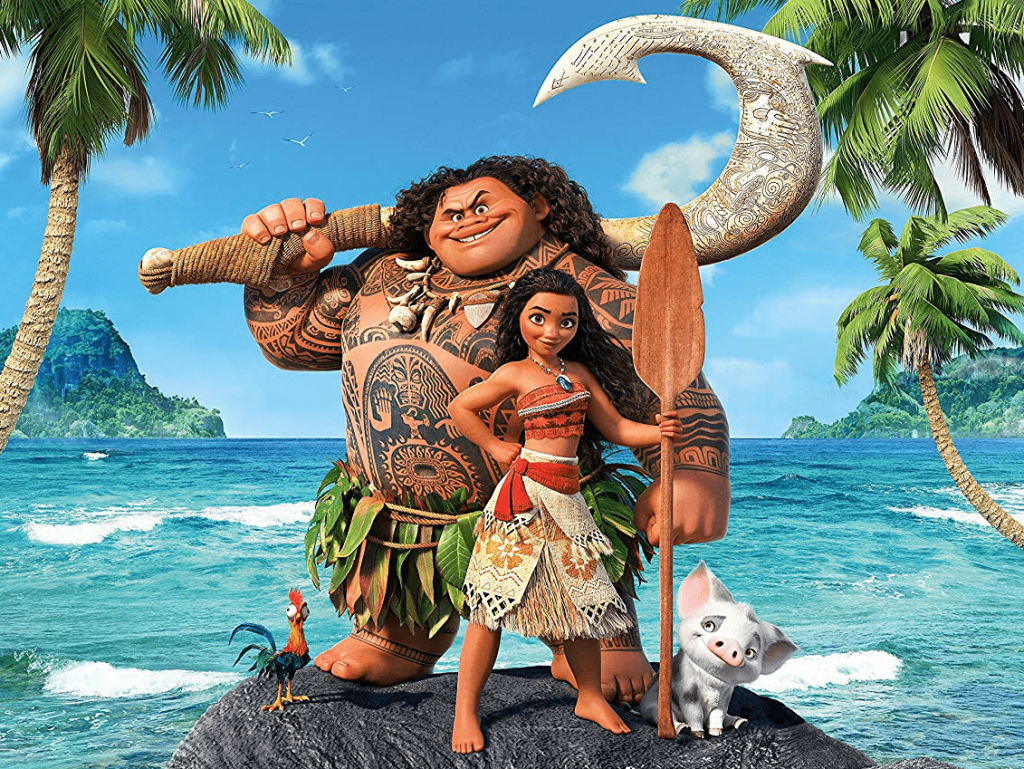 Ranks 8th in UAE's Top 10 Movies of 2016
Screened in cinema for 21 weeks
Approximately 314K admissions
Beauty and the Beast (2017)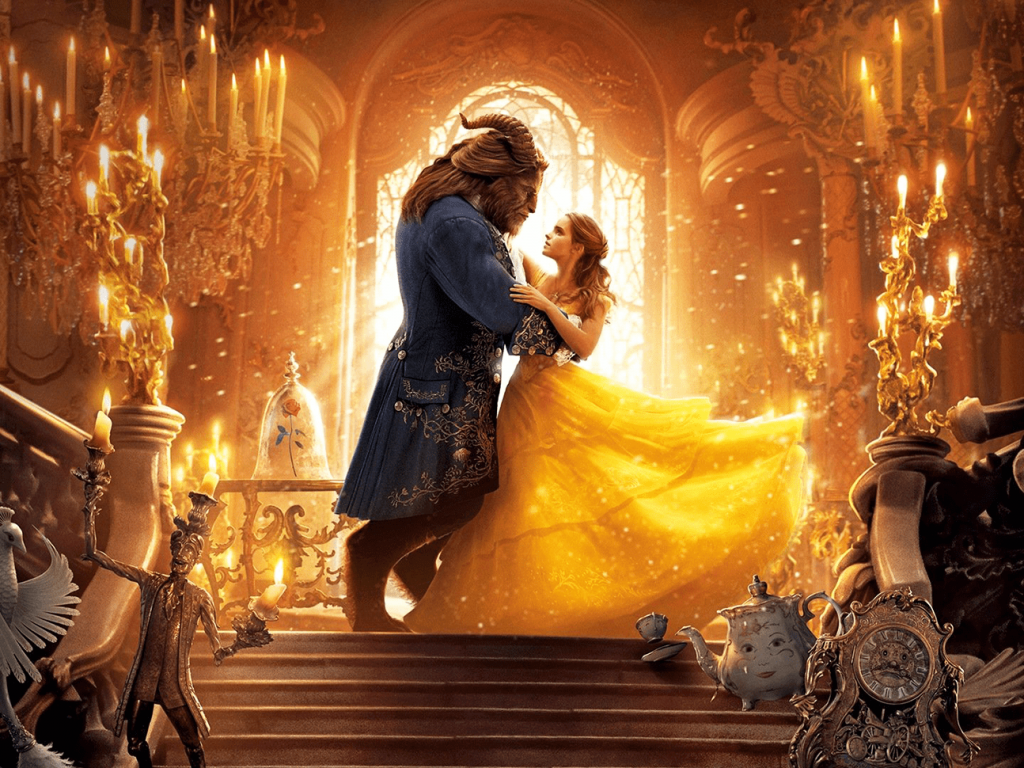 Ranks 3rd in UAE's Top 10 Movies of 2017
Screened in cinema for 14 weeks
Approximately 498K admissions
Incredibles 2 (2018)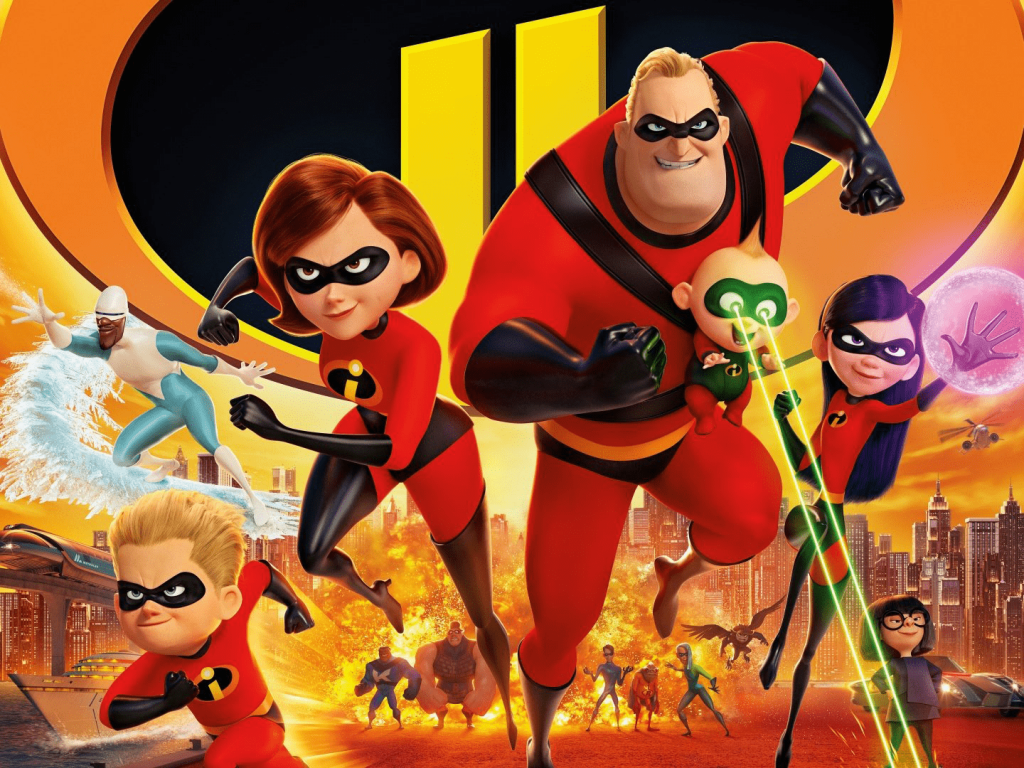 Ranks 9th in UAE's Top 10 Movies of 2018
Screened in cinema for 17 weeks
Approximately 378K admissions
Motivate Val Morgan forecasts over 750K UAE admissions for The Lions King 2019.
Don't miss out on making your brand ROAR alongside The Lion King!
Contact a member of our sales team for advertising opportunities with this MEGA Summer Blockbuster!
Relates Article:
2019 Set to be Disney's Biggest Year Ever!
Animation Movies Appeal to Audiences of All Ages
Sources: Entertainment Weekly, The Edge, CinemaBlend