AMA International University | Integrated Cinema Campaign | Bahrain
September 23, 2019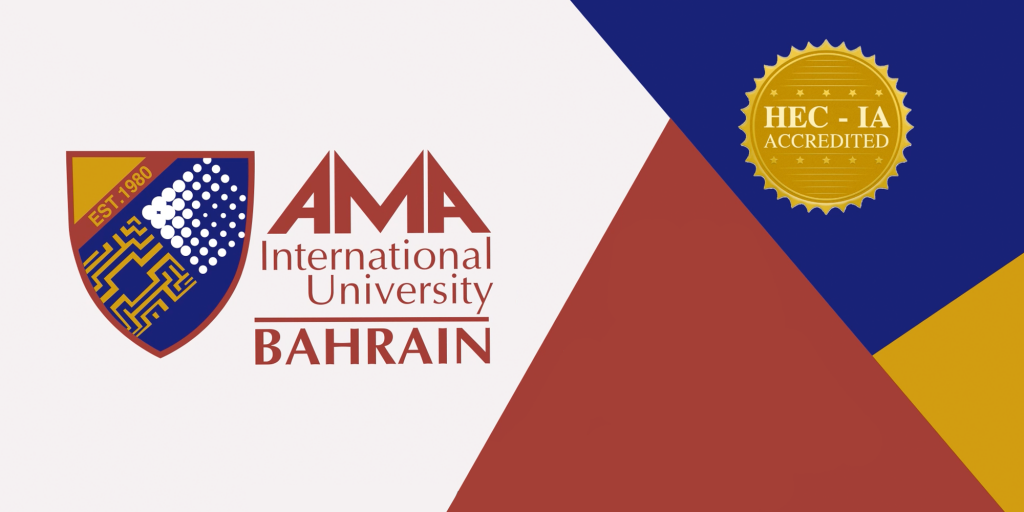 AMA International University in Bahrain – a branch of the Philippine-based AMA Computer University, recently booked an integrated cinema campaign with Motivate Val Morgan – through Albayan Media Group, at VOX Cinemas City Centre Bahrain.
On Screen Campaign:
A 15 sec. on screen ad was booked to screen for a period of 4 weeks – from 18th July to 21st August 2019, on Screens 1 and VIP 1.
Off Screen Campaign:
The off screen campaign included two components: an ad on the Giant Screen in the Foyer Area of the cinema from 18th July to 17th October 2019 and a Display set up near Screen 9 in the Concourse Area of the cinema from 11th August to 13th August 2019.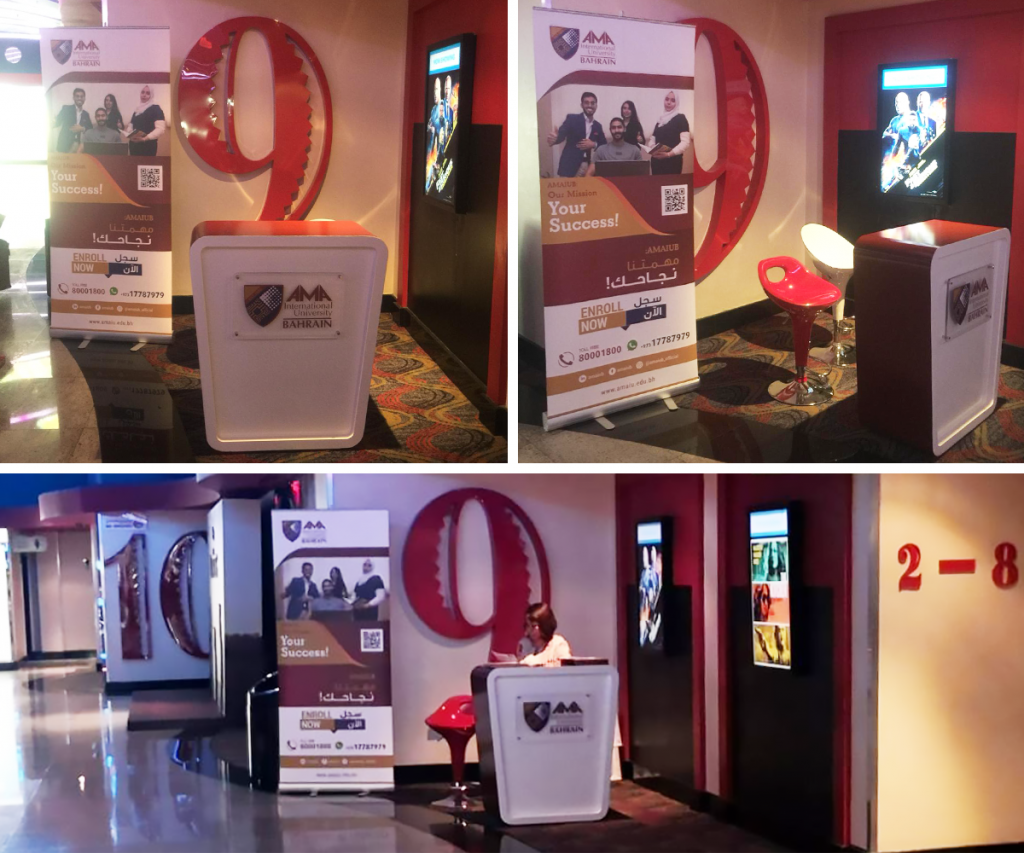 Amplify exposure for your brand by capitalizing on imaginative and exciting promotional ideas to complement on-screen campaigns.
Contact a member of our sales team for similar advertising opportunities in Bahrain and across our circuit in the Middle East.
Related Article:
Breitling and Kipling | Cinema Campaigns | VOX Cinemas Bahrain
Latest Cinema Campaigns at VOX Cinemas – City Centre Bahrain
McDonald's | Cinema Campaign | VOX Cinemas – The Avenues Bahrain
BisB Activation Stand | VOX Cinemas | The Avenues Mall | Bahrain