Cinemas Reopen in Saudi Arabia, Egypt and Parts of UAE
June 29, 2020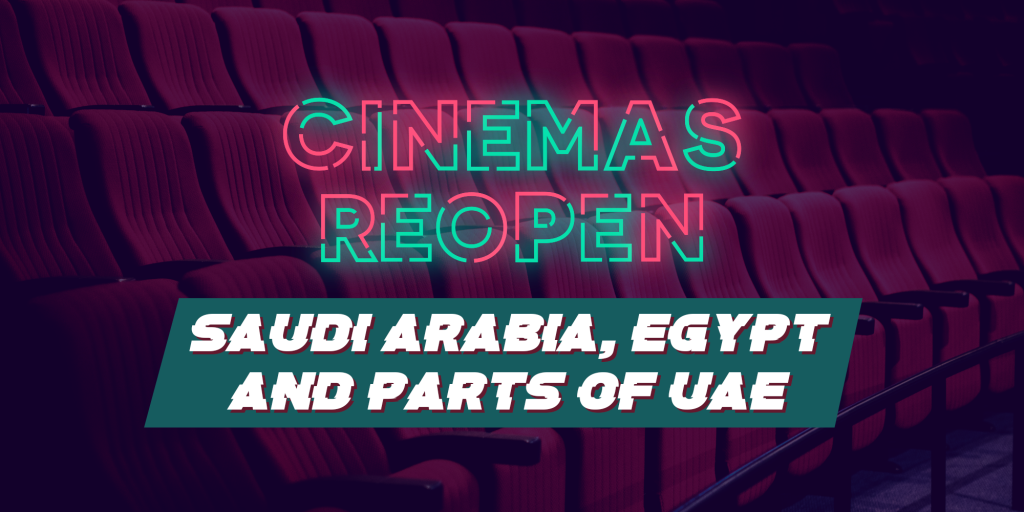 More cinemas reopen in Saudi Arabia, Egypt and parts of UAE after the three month COVID-19 closure.
Saudi Arabia lifted its national curfew on June 21, 2020 and resumed commercial activities, which included the reopening of cinemas across the country. However, in line with government restrictions, social distancing remains in place and wearing of masks is mandatory.
VOX and Muvi Cinemas have opened its door to patrons who have dearly missed one of their favourite pastimes since the lockdown was imposed. The two cinema exhibitors also posted videos on their social media channels highlighting the safety and precautionary measures they have taken to ensure a safe and enjoyable experience for cinemagoers:
View this post on Instagram
Click here for more information on VOX health and safety measures
Egypt significantly eased regulations against the spread of the coronavirus, cancelling the overnight lockdown on June 23, 2020, with cinemas among the list of venues allowed to reopen. VOX Cinemas Egypt opened its doors to the public on June 27, 2020, with all necessary health and safety measures in place – in line with government guidelines.
View this post on Instagram
Following the reopening of cinemas in Dubai and Ajman, and as part of the reopening of economic and tourism activities, cinemas in in Sharjah and Ras Al Khaimah also reopened at 50 per cent capacity on June 24, 2020. Individuals entering cinemas are still required to have their temperature checked at the entrance, wear face masks and observe physical distancing of two metres.
Cinemas in UAE, Saudi Arabia and Egypt will screen previously released blockbusters from 2019 and early 2020, until new blockbusters start releasing from July 2020.
Contact us for more information on our attractive reopening cinema advertising packages in Saudi Arabia, Egypt and UAE.
Related Article:
Cinemas Reopen in Dubai and Ajman – UAE
Sources: Gulf Business and The National