AMC Opens Third Location at Al Makan Mall in Hafr Al Batin
August 24, 2020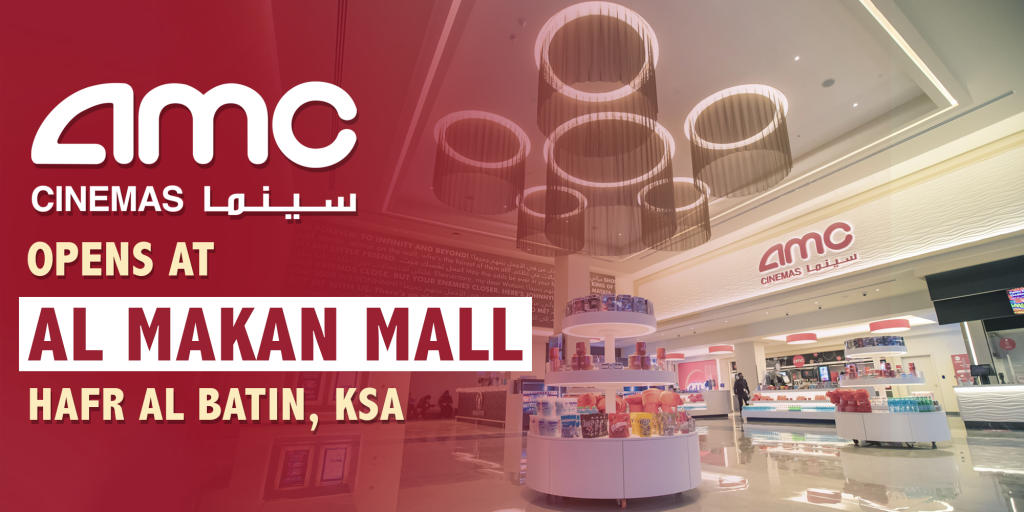 AMC's eight screen cinema at Al Makan Mall in Hafr Al Batin features best-in-class projection, sound and seating, as well as a new innovative F&B concept – AMC Cinema Souq.
AMC Cinemas has opened its third Saudi cinema at Al Makan Mall, in the Eastern Province city of Hafr Al Batin.
AMC – Al Makan Mall officially opened on 13th August 2020, with a screening of the Saudi-directed and produced feature film Shams Al-Maaref. The cinema features 8 screens and 787 seats, and includes an IMAX screen.
*Please Note: due to current travel restrictions as a result of COVID-19, the installation of the IMAX screen at Al Makan Mall will be delayed.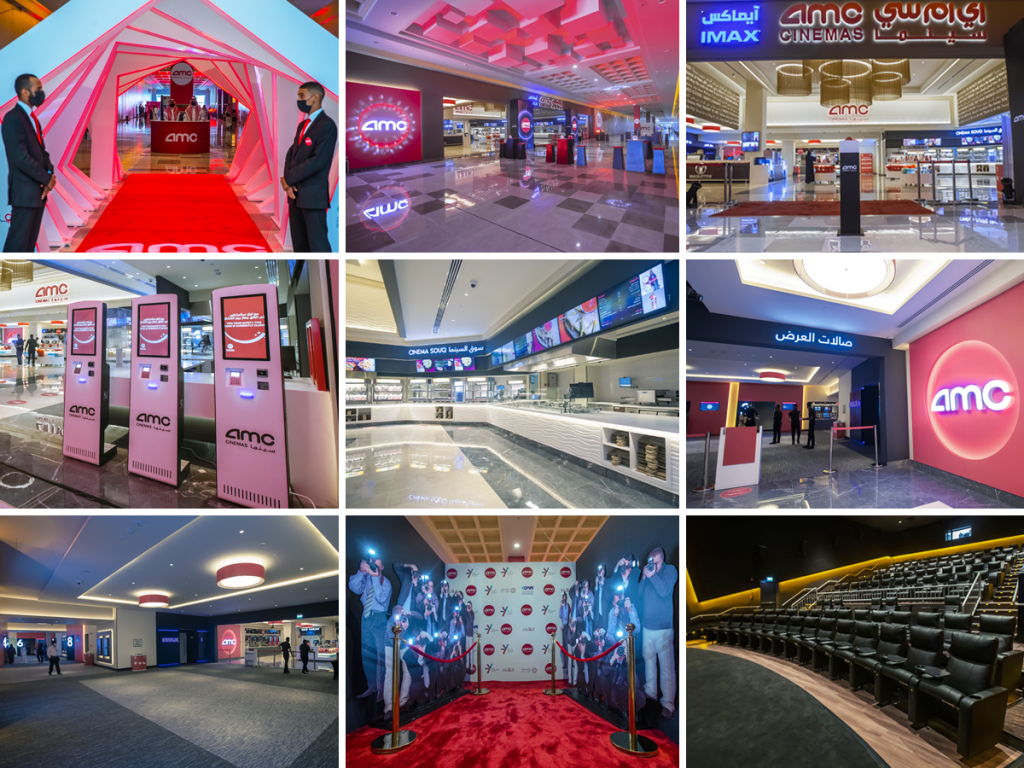 View this post on Instagram
Al Makan Mall boasts the best of what AMC Cinemas is deploying in its rapid expansion across the Kingdom – industry leading in-auditorium experiences, exceptionally creative food and beverage offerings and remarkable service. Greeting guests on arrival to the cinema is AMC Cinema Souq, a reimagined and fully customizable food and beverage concept. AMC Cinema Souq treats moviegoers to classic cinema fare, restaurant-quality hot food, special desserts, handcrafted beverages from AMC MacGuffins Mocktail and Coffee Bar as well as movie merchandise and much more.
John Iozzi, Managing Director of AMC Cinemas, said: "It gives us great pleasure to open our newest location in Hafr Al Batin. We are truly blessed with the opening night turnout and share in the local excitement of this first class cinema."
Iozzi further stated: "In the coming weeks I look forward to sharing many more AMC Cinemas experiences with the people of the Kingdom as we urgently expand our footprint in Saudi Arabia and continue to provide our guests with innovative cinema formats tailored for every taste."
Every auditorium at AMC – Al Makan Mall is fully equipped with a massive screen, 4K Barco laser projector, immersive surround sound with Luxe Recliner and Plush Rocker seating throughout. Every seat is appointed with a table and USB charging port.
AMC Cinemas presently operates 19 screens across 3 locations in KSA.
Motivate Val Morgan congratulates AMC Cinemas on the opening of its cinema at Al Makan Mall in Hafr Al Batin, and warmly welcomes this new location to our regional cinema circuit.
Contact us for cinema advertising opportunities across the three AMC locations in Saudi Arabia.
Related Articles:
AMC Opens Second Location at Panorama Mall in KSA
Motivate Val Morgan Welcomes AMC Cinemas to its Circuit in KSA
Sources: AMC Cinemas, Zawya, Arab News and Gulf News