F9 Zooms to the Top of Box Office
June 1, 2021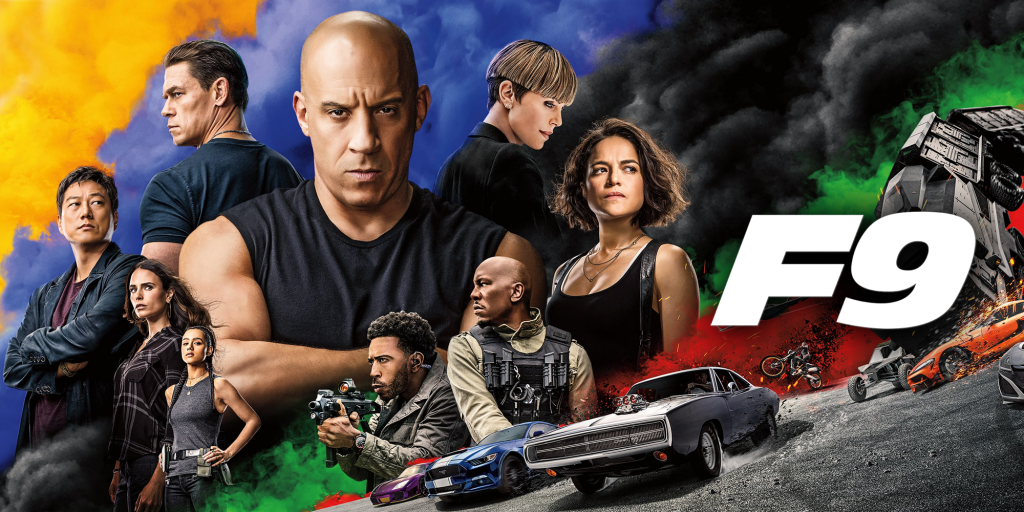 Over-taking the benchmark blockbuster Godzilla vs. Kong, F9 has zoomed its way to the top of Box Office within its first week of release!
The ninth installment in Universal's Fast and Furious franchise – F9, clocked in the biggest international debut for a Hollywood title since the pandemic, garnering a total of $162.4 million across eight overseas markets in its first weekend of release – nearly doubling Godzilla vs. Kong's debut in those markets.
Here's a detailed look at how successful the blockbuster has been in its opening weekend thus far:
Of the $162.4 million across eight markets, Imax screenings contributed $14 million, the second-highest May opening for a title in the premium format behind Captain America: Civil War – which had the advantage of opening in 26 additional markets in its 2016 debut.
In China, F9 became the first Hollywood title since 2019's Avengers: Endgame to claim a $100 million debut in the market, and $12.4 million of the global Imax gross came from China alone.
South Korea brought in $9.9 million, being the first major market to open the film on May 19. F9 also opened in Hong Kong on May 19, where it earned $2.4 million to record the biggest opening weekend during the pandemic in the market.
The blockbuster's second batch of premieres took place in Russia and across select markets in the Middle East. The film earned $8.2 million in Russia, and also set several records in the Middle East, where it earned $6.2 million across the region – the highest opening weekend ever in Saudi Arabia ($2.6 million), the highest opening weekend since the pandemic in the United Arab Emirates ($2.7 million), and in $300,000 in Egypt.
F9 is set to release in a total of 62 markets throughout the rest of the summer, but won't be releasing until it reaches Australia on June 17, followed by UK and US on June 24 and 25 respectively, and a host of key European markets in July.
Unlike most other blockbusters that have committed to a hybrid release format due to the pandemic – cinema and streaming platforms, F9 will solely release in cinemas.
Owing to the record-breaking collections of Godzilla vs. Kong and F9, upcoming blockbusters are anticipated to follow similar patterns and garner similar attention from audiences and shine at Box Office. Contact us to plan ahead and place your brand alongside upcoming blockbusters to reach your optimal audience.
Sources: Box Office Pro, Deadline,Variety, Screenrant and First Post
Related Articles:
Godzilla vs. Kong Roars at Global Box Office
Roohi – Bollywood's Big Return to Box Office