Female-Centric Movies Releasing in 2021
June 1, 2021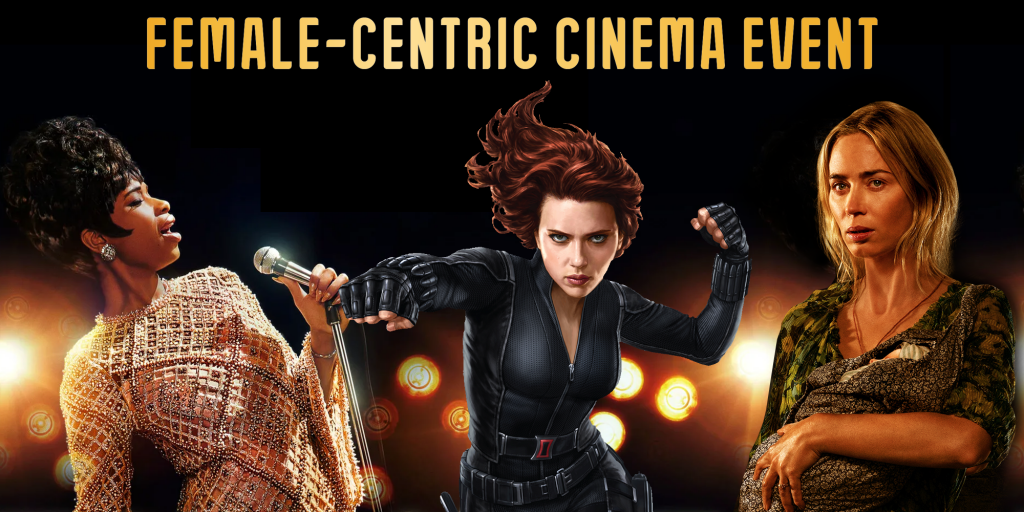 The recent release of the fashion spectacle – Cruella, on the BIG screen will be followed by a few other female-centric movie over Q3 and Q4 of 2021.
As history has witnessed, numerous female-centric films have performed well at box office and have been acknowledged and appreciated by audiences and critics alike:
Captain Marvel
Worldwide BO – Over $1.12M
UAE Admissions – Over 425k
Padmaavat (Hindi)
Worldwide BO – $741,630,951
UAE Admissions – Over 357K
Ocean's 8
Worldwide BO – $741,630,951
UAE Admissions – Over 236k
Wonder Woman 1984
UAE BO – $3,171,866
This year's Academy Awards also witnessed females bag awards across a range of categories  – the Oscar for Best Director was won by Chloé Zhao for her movie Nomadland, Frances McDormand won the Oscar for Best Actress for her performance in Nomadland. and Yuh-Jung Youn took home the Oscar for Best Actress in a Supporting Role for Minari. Here are the female-centric movies that are a must-watch on the big screen over the rest of 2021:
A Quiet Place II
Real life couple and reel life iconic pairing of director-actress duo John Krasinski and Emily Blunt are back with the sequel to their 2018 thriller. In The Quiet Place II, the Abbott family face the terrors of the outside world. Forced to venture into the unknown, they realize the creatures that hunt by sound are not the only threats lurking beyond the sand path. Catch the eerie blockbuster in cinemas on 10 June 2021.
Black Widow
In Marvel Studios' action-packed spy thriller, Black Widow, Natasha Romanoff confronts the darker parts of her life when a dangerous conspiracy with ties to her past arises. Pursued by a force that will stop at nothing to bring her down, Natasha must deal with her history as a spy and the broken relationships left in her wake long before she became an Avenger. This blockbuster resales on 9 July 2021.
Respect
Directed by Liesl Tommy, Respect is the biography of iconic singer, Aretha Franklin. Aretha sings in her father's church choir as a child and grows up to become an international musical superstar and legend. Catch the highly anticipated musical delight in cinemas on 19 August 2021.
Other blockbusters starring a female(s) in a lead role include:
The Suicide Squad
The sequel to the 2016 Suicide Squad, is set to release across cinemas on 5 August 2021. The movie revolves around super-villains Harley Quinn, Bloodsport, Peacemaker, and a collection of cons at Belle Reve prison who join the super-secret Force X. Heavily armed, they are dropped off at the remote, enemy-infused island of Corto Maltese where they must fight to live.
Eternals
The Marvel debut of award-winning Director Chloé Zhao witnesses the Eternals be a part of various historic changes throughout the centuries during their time at Earth, however they have never interfered….until now. The visual spectacle releases in cinemas on 4 November 2021.
Is your brand looking to target female audiences? Be part of the BIG Ticket female-centric event on the BIG Screen in 2021 and reach your ideal audience.
Contact us to make cinema an integral part of your media plan.
Sources: IMDB, Aviation Analysis, Whip Media and Zoella
Related Articles: