Cinépolis Cinemas Opens at Amwaj Islands in Bahrain
August 22, 2022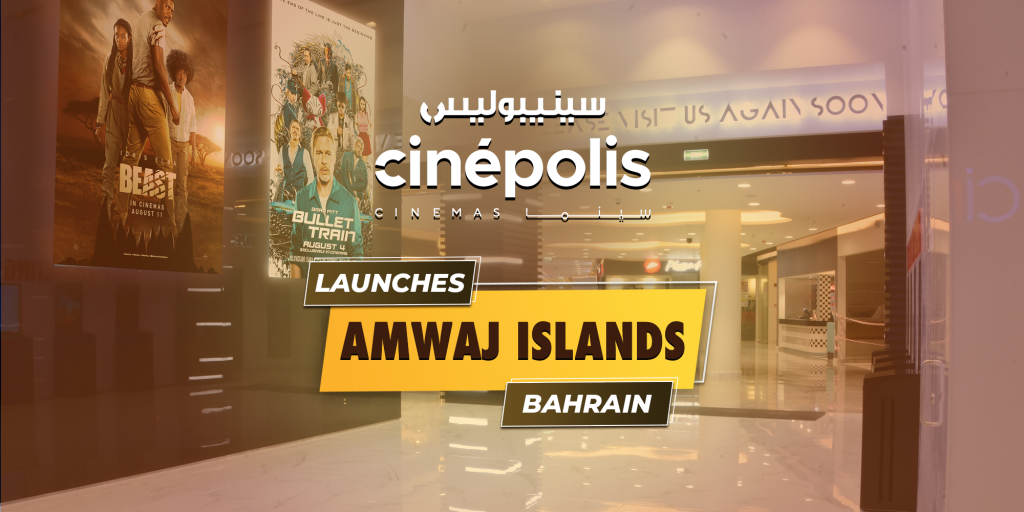 Cinépolis Cinemas – Amwaj Islands features five-screens with a variety of seating options, and is part of the Amwaj Village project in Bahrain.   
 Cinépolis opened its newest location at Amwaj Islands in Bahrain on 08 July 2022.
The five-screen cinema features a variety of seating options – including signature standard seating, deluxe seats equipped with on-demand waiter service with a convenient call button, and recliner seats that offer an exclusive luxury viewing experience.
The cinema exhibitor has also elevated its traditional popcorn offering in Bahrain by introducing new flavors – Spicy and Pizza, has introduced online F&B ordering when booking tickets from its website, and will be launching its hot food menu soon.

Alejandro Aguilera, CEO of Cinépolis Cinemas says: "We're really excited about our latest location in Amwaj, especially as we will be catering to the residents of Amwaj and Muharraq. As an international operator, we are excited to bring our best practices and experiences both to the locals and expats. The design and layout of the three seating categories in the auditoriums gives a different experience for all movie goers."
The multi-screen cinema is part of the Amwaj Village project, which is home to a host of shopping, dining, and entertainment outlets.
Cinépolis Cinemas currently operates 18 screens in 2 locations across Bahrain, and with the recently opened Al Hokair Time in KSA, the exhibitor has a total of 81 screens in 9 cities across the region.
Contact us to advertise your brand on the screens of Cinépolis Cinemas in the Middle East.
Sources: Cinépolis Cinemas
Related Articles:
Cinépolis Cinemas Launches Al Hokair Time in Jizan, Saudi Arabia