Witness The Grit of Mulan in Disney's Latest Live-Action Remake!
Following a long-running history of successfully bringing legendary tales to life through animation and music, and hot off the heels of live-action remakes such as Dumbo, Aladdin and The Lions King in 2019, Disney is set to release the reboot of Mulan in March 2020.
Mulan – directed by Niki Caro, is the story of a young woman named Hua Mulan who risks everything out of love for her family and her country to become one of the greatest warriors China has ever known.
The remake will star Liu Yifei as the title character and since Disney premiered its teaser and official trailer, fans noticed some pretty big changes – General Shang, Shan Yu, or Mushu are no more!
The original animated movie was a musical, with characters singing songs throughout the story. According to Caro, there will also be no singing in this live-action adaptation, either.
Audiences in general can't seem to get enough of Disney's live-action remakes of classic animated films. They're big, they're colorful and most of them seem to be offering a new take on beloved characters.
Below are Worldwide Box Office figures for Disney's most recent live-actions remakes:
Cinderella (2015) – Over US$534 Million
The Jungle Book (2016) – Over US$962 Million
Beauty and the Beast (2017) – Over US$1.26 Billion
Aladdin (2019) – Over US$1.05 Billion
The Lion King (2019) – Over US$1.65 Billion
The remake of the Chinese warrior is already poised to capture the hearts of audiences from around the world, and has broken a few records.
The official teaser trailer for Mulan logged an epic 175+ million views (globally) in its first 24 hours online, making it the 2nd 'Most Viewed Debut Trailer' for a Disney live-action adaptation. It is also the 7th 'Most Watched Trailer' of all-time behind Avengers: Endgame (trailer 1 & 2), Avengers: Infinity War (trailer 1 & 2), The Lion King (teaser trailer) and It (teaser trailer).
Watch the final trailer for Mulan:
Here's why Mulan will be yet another Disney remake success:
A Symbol of 'Girl Power'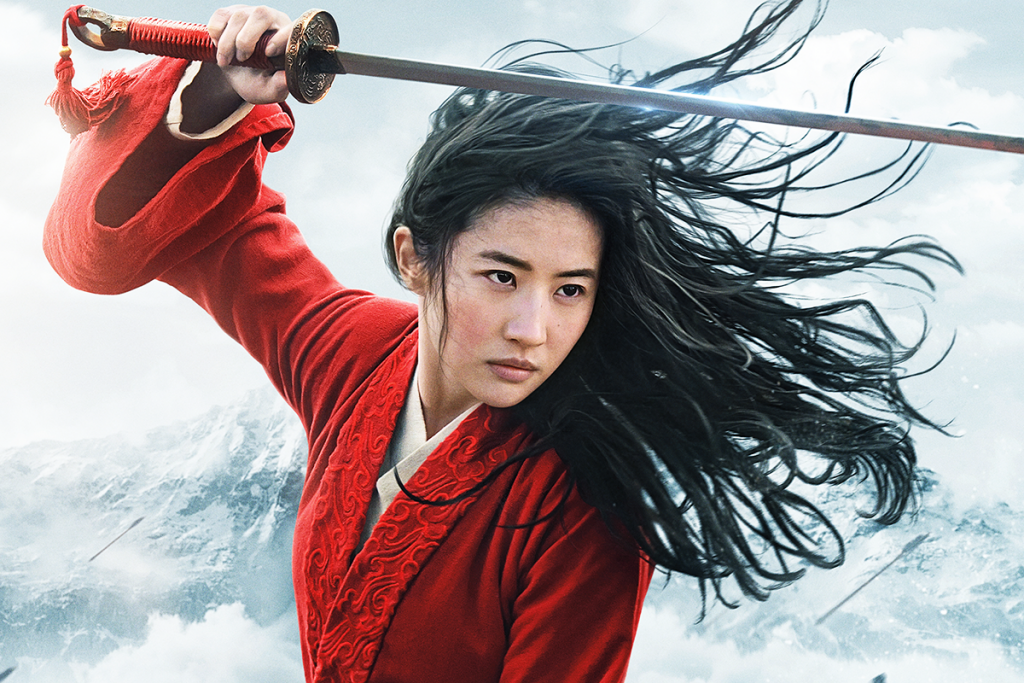 Similar to other Disney movies, Mulan (1998) has not been forgotten and still gets heavy rotation in households all over the world. This means new generations have been introduced to the girl who dresses up like a guy to take her father's place in the army. Hua Mulan battles it out with the enemies—more than once— then goes on to saving the kingdom, all while breaking free from the shackles of patriarchy. Little girls across the world love what Mulan represents – a young girl who fights for herself and never backs down.
Kids' reviews of the original movie from 1998 reveals that little girls love what Mulan represents.
Here are some reviews from girls ages 11-13 on Common Sense Media:
"Mulan is an inspiration to me! The way she defeats the army and shows that women can do anything men can do really moves me. I also love her love interest, voiced by Donny Osmand. Mulan has violent scenes because it is war based and it might be scary for young children. Mulan was my first hero and I'm sure she inspires many other women."
"Disney movies are usually stereotypical and about girls (meaning blonde blue eyed models) that fall in love and become princess with help from a magical beings. Not this girl! I love how Mulan fights for herself and never backs down … Mulan has good messages about that girls are strong and just as powerful as men. Every girl should see this movie at least once. One of my favorites. Really just an inspirational movie about girl power. Very good. Mulan is a true hero in my book."
When it comes to the movie director, Niki Caro (The Zookeeper's Wife) is at the center of this period-piece action fantasy. Caro is the second female director to be hired by Disney to direct a movie exceeding a $100 million budget following A Wrinkle in Time. Caro has a highly-impressive track record as a director and having a woman's eye on a legendary female-fronted tale is a good move by the studio.
Speaking at the New Zealand Power of Inclusion Summit in 2019, Caro pointed out that Mulan is a landmark for representation not just for having a woman director, but also for having a female director of photography in Mandy Walker (Hidden Figures) and a female first assistant director, Liz Tan (Spider-Man: Homecoming, The Hobbit Trilogy).
'Nostalgia' a Magnet at Box Office
What makes Mulan an unforgettable character? Her brilliance, heart, and bravery are what made her a legend. Though she's already smart and compassionate, Hua Mulan winds up becoming a fierce fighter in the Chinese army, learning to work on a team and independently. Honor and love for family were central to her journey. All of those elements are present in all versions of the film's trailer.
Fans of Disney's first version of Mulan are hyped about seeing a more realistic portrayal of the warrior's story. She's a favorite among Disney princesses and although the new film will be missing Mushu and its charming musical numbers, that won't stop people from seeing it.
2020 Version Closer to the Original Story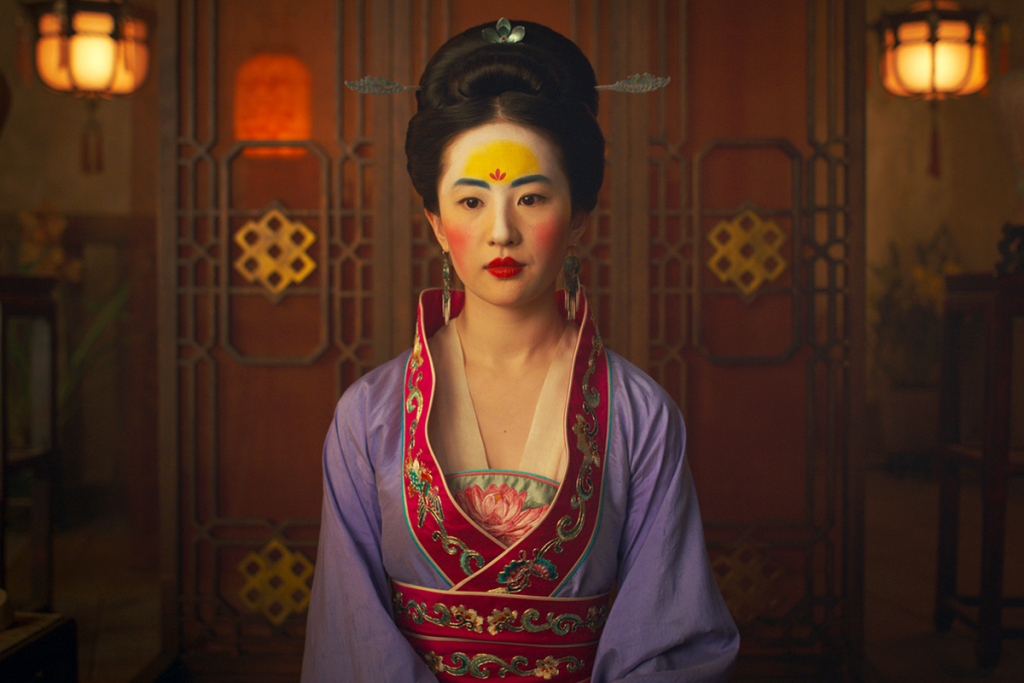 When Disney released Mulan in 1998, it did not go over well with Chinese audiences. Part of that had to do with a lack of promotional activities in the country, but since the '90s, the Chinese box office has become a powerhouse for American films. Another reason it flopped was because of its storytelling. Various versions of Hua Mulan's story have been told in Asian cinema for decades, but those were accepted since they focused on the original epic.
The BBC reports that Disney was extra careful with the story of Hua Mulan this time, using the 6th century ballad as its guiding light. This time, the storytelling will be more inclusive of traditional Chinese customs that were the norm at the time.
When the BBC examined how the trailer was received overseas, they mentioned the social media site, Weibo, where users posted comments such as: "Hua Mulan was the heroine who graced our storybooks in school. I'm happy that the trailer is setting her story up as more of a Chinese martial arts epic rather than an American cartoon."
In spite of complaints about historical inaccuracies, the trailer has been well-received for Mulan, a film that's shaping up to be a depiction of the legendary girl warrior who's been celebrated for centuries. For many fans, March can't come fast enough.
An All-Asian Star Cast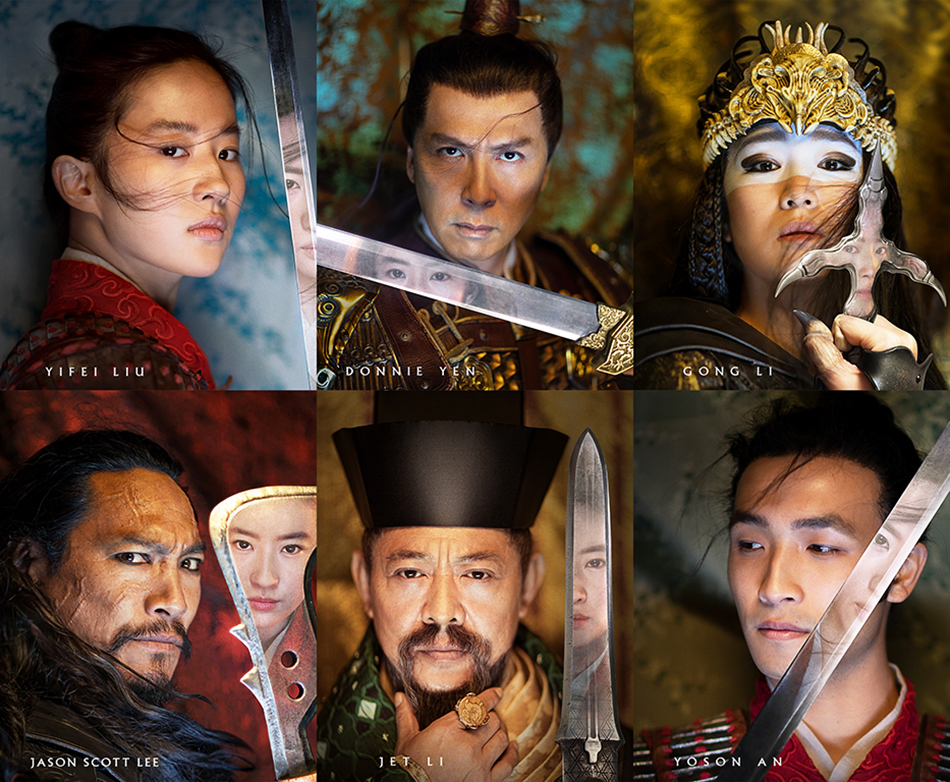 Not only is Mulan great for its strong female lead, but the 2020 version seems to have done justice by avoiding whitewashing. The live action remake is sticking to its plot and heritage, with casting focused on actors of Asian ethnicities who appeal to both Chinese and Western audiences.
After a team of Disney casting directors conducted a year-long search, traveling across five continents and auditioning nearly 1000 candidates, Liu Yifei was selected to play the role of Hua Mulan.
*Did you know – According to the cinematographer of the film, the battle sequences in Mulan were all done in front of the camera and Liu Yifei did 90% of her own stunts.
Donnie Yen has been cast as a fresh character named Commander Tung, who will serve as Hua Mulan's mentor and teacher. Yen is best known for his role in Rogue One: A Star Wars Story (2012), the Ip Man films and Crouching Tiger, Hidden Dragon (2000).
Among the new characters introduced for this version of the film, the main antagonist in the movie is a powerful witch named Xian Lang, played by Li Gong. The actress also played the main villain in Memoirs of a Geisha (2005) to much acclaim. Her inclusion adds an element of magic to Mulan not seen before, perhaps creating new circumstances for the army.
Jason Scott Lee – best known for his portrayal of Bruce Lee in Dragon: The Bruce Lee Story (1993) and his voice role of David in Lilo & Stitch (2002) is also joining the movie as Bori Khan.
Jet Li has been casted by Disney as the Emperor of China in the upcoming live-action film. Li is one of the most prominent Chinese actors to grace Hollywood, starting with his debut in 1998's Lethal Weapon 4. In the early '00s he made a name for himself as a martial artist action hero, most recently appearing in The Expendables movies. Li and Liu Yifei have worked alongside each other before in The Forbidden Kingdom (2008).
Yoson An will play the role of Chen Honghui – Mulan's rival and love interest, in 2020's version the legendary tale.
Boxoffice Pro is projecting Mulan to make $40 – 60 million in its US opening, while Motivate Val Morgan forecasts over 520K admissions for the movie in the UAE.
Mulan is set to grace cinemas across the Middle East on 26th March, 2020. Contact us for cinema advertising opportunities alongside this MEGA Blockbuster.
Sources: Deadline, Forbes, Heroic Hollywood, The Hollywood Reporter, Cheat Sheet, The Numbers, Boxoffice Pro. and Wikipedia
Disney Dominates Worldwide Box Office in 2019
Disney's record-setting year at the box office simply won't quit until the calendar rolls over. As the year comes to a close, Disney has remained king of the 2019 worldwide box office, producing eight out of the year's 10 highest-grossing films.
Star Wars: The Rise of Skywalker hit cinema screens the past weekend and had a strong opening at $175.5 million in the United States. While that's not as large as The Force Awakens (2015) or The Last Jedi (2017), it's still going to make the movie a huge hit for Disney, giving them another spot in the top ten highest-grossing US releases of 2019 – edging out Jordan Peele's acclaimed Us, which grossed $175.05 million at the box office in the United States earlier this year. As such, Disney has produced eight of this year's top ten, which is a truly unprecedented level of success.
With the success of numerous films including Avengers: Endgame, Aladdin and Toy Story 4 earlier this year, Disney has been growing at an astonishing rate and has earned a record-setting $10 billion at worldwide box office. The recent growth in success of Disney shouldn't come as a surprise, given that the studio has always been a prominent player in the entertainment industry and has also begun to buy and consume its competition over the last couple of years.
The following 2019 movies also sit in the top ten, all of which were produced by Disney:
Avengers: Endgame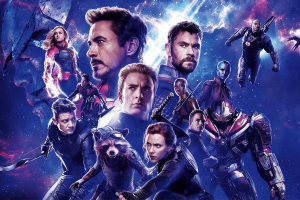 Worldwide Box Office: $2,797,800,564
The Lion King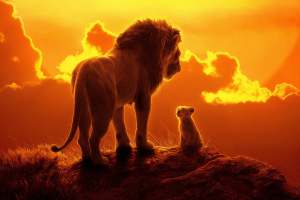 Worldwide Box Office: $1,656,313,097
Toy Story 4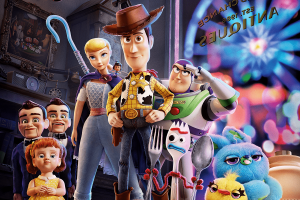 Worldwide Box Office: $1,073,394,813
Captain Marvel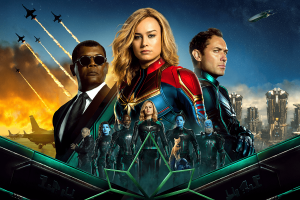 Worldwide Box Office: $1,128,274,794
Spider-Man: Far From Home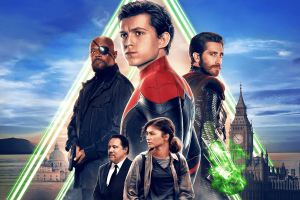 Worldwide Box Office: $1,131,927,996
*Disney's Marvel Studios produced Spider-Man: Far From Home while Sony handled distribution. Therefore, the film's box office earnings doesn't technically count towards Disney's total for the year.
Frozen II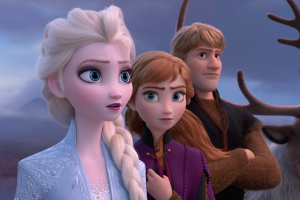 Worldwide Box Office: $1,165,209,889 (to date as the film is still screening in cinema)
Aladdin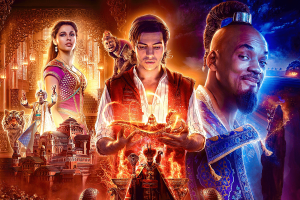 Worldwide Box Office: $1,050,693,953
The only non-Disney movies to crack the top 10 in North America this year were Joker ($333.3 million) and IT Chapter Two ($211.5 million) – both titles produced by Warner Bros.
Disney has officially become the first studio in history to bring in $10 billion at the box office in a single year, and that total doesn't count Spider-Man: Far From Home, nor does it account for the Fox titles the studio distributed following the $71.3 billion merger of the two companies earlier this year. Thus, Disney has han alarmingly good year and the competition is, without doubt, struggling to accomplish even a fraction of that success financially.
Disney's 2020 release schedule is far less packed with anticipated movies. However, there are a few major titles including a live-action adaptation of Mulan and Black Widow and The Eternals from Marvel.
Watch trailers:
Mulan:
Black Widow:
Disney's box office dominance is poised to continue in the new decade, as they will now be in full control of Fox content moving forward, with X-Men and Fantastic Four being two example franchises that can be used for further financial wins.
Contact a member of our sales team for cinema advertising opportunities alongside Disney Blockbusters in the upcoming year!
Sources: The Verge, CinemaBlend and The Numbers.
Have the Ride of Your Life with the 'Bad Boys'!
Martin Lawrence and Will Smith are back on the Miami beat for Bad Boys for Life – the sequel that was decades in the making.
Produced by Jerry Bruckheimer and Will Smith, the third installment, is slated for release on 16th January, 2020.
Bad Boys for Life – the final installment in the Bad Boys trilogy is the first movie in this series not helmed by Michael Bay. How would this transition affect the final movie of the franchise? Audiences will have to wait and find out for themselves…
Watch the trailer for Bad Boys for Life 2020!
Here's what you should know about Bad Boys for Life:
Rating
Due to violence, language and crude humour shown in the film, it can be presumed that the movie's rating in the Middle East will end up being 18+.
Did you know: Before the main actors were due to start shooting Bad Boys for Life, Will Smith and Martin Lawrence binge-watched the first two to get into the Bad Boys spirit.
Directors
Bad Boys for Life will be directed by Adil El Arbi and Bilall Fallah, who have mounted episodes of FX's drug drama Snowfall. The duo previously made the acclaimed 2015 crime drama Black, and have also been hired for Beverly Hills Cop 4.
Bad Boys II (2003) helped to define "Bayhem," which permeated throughout early 2000s action cinema, but hopefully, the new directors will be able to recapture that particular brand of cinematic carnage.
Who's returning from the Bad Boys cast?
It just wouldn't be a Bad Boys film if it weren't for the bad boys themselves, Will Smith and Martin Lawrence. Both Smith and Lawrence are returning in their franchise roles as detectives Mike Lowrey and Marcus Burnett, and they'll still use extreme measures to combat some of the worst crime in Miami.
Captain Howard Will Be Back 
Aside from Will Smith and Martin Lawrence's characters, one of the most memorable faces from the Bad Boys franchise is Captain Howard, played by Joe Pantoliano.
Who's joining the Bad Boys for Life cast?
Most of the actors featuring in Bad Boys for Life are new to the franchise, but there's a pretty good mix of up-and-coming actors and well-established ones.
The big one joining the cast is Jacob Scipio, who will portray the film's villain. His character is described as having a "vicious, taunting nature" and he has a past connection with our detectives. Scipio has appeared in quite a few television series and films such as Hunter Killer (2018) and The Outpost (2019).
Paola Nunez, a star of Mexican television and film, is also joining Bad Boys for Life. She plays Mike's ex, who is now a criminal psychologist and head of an elite police squad called AMMO.
Vanessa Hudgens, Alexander Ludwig, and Charles Melton will all be part of the team.
Watch the star studded cast in action in Bad Boys for Life:
Here are some statistics for previous Will Smith films:
Aladdin (2019)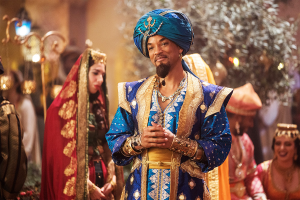 Worldwide Box Office: $1,050,693,953
UAE Admissions: Ran for 20 weeks and did over 790K admissions
Suicide Squad (2016)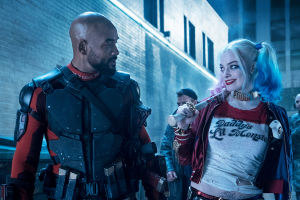 Worldwide Box Office: $746,059,887
UAE Admissions: Ran for 10 weeks and did over 328K admissions
Men in Black 3 (2012)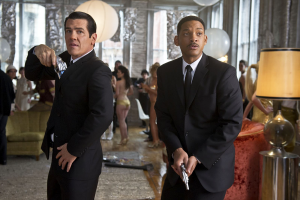 Worldwide Box Office: $654,213,485
UAE Admissions: Ran for 13 weeks and did over 242K admissions
Bad Boys for Life is forecasted to make between $24 million – $34 million in its four-day opening weekend in the US, according to Box Office Pro.
Contact a member of our sales team to advertise alongside this blockbuster franchise.
Sources: CinemaBlend, Looper, The Numbers and MVM Analysis
Highlights from MENA Cinema Forum 2019
The second edition of the MENA Cinema Forum – largest conference and exhibition dedicated to cinema in the MENA region, organized by Great Minds Events took place at Conrad Dubai from 22nd to 24th October 2019.
From conferences, workshops, corporate meetings, film slates, screenings, post-event receptions, an expo and awards ceremony, and much more, this year's forum was on a much larger in scale – richer in content and designed to enhance the industry evolution through updates on regional projects and policies, technological and technical advancements in cinemas and best practices in next generation of customer experience and engagement, through a mixture of various content and mediums.
2019 witnessed over 60 speakers, 200+ C-Level Executives, 800+ attendees, 115+ sponsors and exhibitors from 50+ countries. 
Day 1 kicked off with an Opening Keynote by the Strategic Partner of the MENA Cinema Conference: Cameron Mitchell, Chief Executive Officer, Majid Al Futtaim Cinemas and Majid Al Futtaim Leisure & Entertainment.
The panel discussion on MENA Cinema Upcoming Project Updates included:
VOX Saudi Arabia upcoming projects overview & updates – by Mohamed Al Hashemi, Country Manager KSA, Majid Al Futtaim Ventures
NOVO Cinemas' upcoming projects overview & updates – by Debbie Stanford-Kristiansen, Chief Executive Officer, Novo Cinemas
Muvi Cinemas' upcoming projects overview & updates – by Adon Quinn, General Manager, Muvi Cinemas
AMC KSA's upcoming projects overview & updates – by John Iozzi, Chief Executive Officer & Managing Director, AMC Cinema-KSA
The panel also indulged in a live debate chaired by Jan Runge, MENA Cinema Chairman & Advisor, answering questions from the delegates and attendees at the forum.
Day 1 also featured a presentation focusing on 'Cinema Strategies and Statistic Updates' delivered by Rajkumar Akella, Managing Director, Comscore India (Movies)
His discussion included the following:
The economic, cultural and societal value of cinema and a thriving film sector
Cinema industry statistics globally and regionally
Main policies across the region and how they may impact the expansion of the industry
Main hurdles, obstacles and opportunities in the region.
Ashish Shukla, the Chief Executive Officer of Cinépolis Gulf addressed the audience with project updates from the fastest growing international exhibitor in the region – Cinépolis. He also unveiled a new special and exclusive project and partnership in the UAE.
The event was held across 2 levels at the Conrad Dubai; one to host conference sessions and the other for exhibitors to showcase their products and technologies.
The Trade Show on Day 1 featured technical seminars on:
Design, construction and acoustics
Architectural and technical considerations for designing state-of-the-art cinemas – Era Architects
Futuristic immersive cinema experiences with digital technology in the MENA region – Blu Rhine Industries
Total cinema integration solutions from feasibility studies to cinema operation and management – Capella Entertainment
Day 2 included a mix of presentations and panel discussions that focused on:
Global and regional cinema statistics
The new normal: ongoing investment in technology
Panel discussion – Cinema technology and innovation
Panel discussion – Managing audience engagement and growth
Technical Seminars on Day 2 of the forum included:
From design to material and Technology Selection – Partner & Principal Design Confidence – Acoustics
Knauf executive boardroom
12 steps towards right cinema – Gypsemna, LLC
Cinema technology and automation – GDC Technology International
Unlocking Big Data and ROI in the Middle East – EMEA, Movio
Day 3 focused on regional content production, best practices in this field and regional and international collaborations. A series of 6 masterclasses addressed pertinent topics such as film financing, script writing, production and acting, catered to professionals and newcomers alike.
New to 2019 were workshops and masterclasses on key topics for a more interactive and hands-on learning experiences – delivered by global leaders to help enhance learning and growth opportunities at the forum.
The workshops held on day 3 covered range of topics and themes:
Intro to Documentary Film Production Masterclass
Eco-Production Workshop focusing on Introduction to climate change and the media industry's carbon footprint impact
Positive impact of the cinema industry off-screen and on-screen.
MENA Cinema Forum also hosted an Expo – The largest exhibition of its kind in the region, and amongst one the largest cinema expos globally, for the second time round, following the success of last year's round.
The exhibition introduced interesting and interactive attractions including but not limited to floor talks, product demos, themed entertainment, mini-screenings, an Augmented Reality and Virtual Reality zones, rest and refreshment parlors.
The Awards ceremony – presented by Comscore and co-presented by Dubai Studio City, are globally recognized and are a fixture of the big global conventions, and now in MENA. These awards are based on quantitative data measuring performance of all sectors and markets across the globe with identical metrics.
Here's a list of this year's winners:
Highest Grossing Hollywood Film: Italia Film – Aladdin
Highest Sales Arabic Film: The Secret Men Club – (Naadi Al Rajal Al Serri)
Highest Grossing Bollywood Film: Phars Film – Lucifer
Best Performing Exhibitor: VOX Cinemas
Best Performing Distributor: Italia Film
Best Arabic Film: Capernaum
Best Arabic Director of the Year: Nadine Labaki
Best Arab Screen Play: Nadine Labaki, Jihad Hojelu – Capernaum
Expanding its scope as an event for the cinema industry – with the aim to engage, wow and inspire, this year included several international and regional content screenings at VOX Cinemas – Mall of the Emirates and Reel Cinemas – Dubai Mall: International films such as The Addams Family, Terminator: Dark Fate, Leonardo – The Works and Zombieland: Double Tap. Other screenings included: local and regional content such as Son-Mother.
Pass holders were given the opportunity to interact with cast and crew of some of these feature films.
At the end of each day of the forum, post-event reception – in a themed setting, offered refreshment and entertainment in a fun and relaxed atmosphere for attendees to mingle and further nourish their friendships and business relationships.
Here's a video with highlights from MENA Cinema Forum 2019:
The next forum will be held in October 2020.
For more information on the MENA Cinema Forum visit www.menacinema.com
Sources: Zawya and MENA Cinema Forum
Related Article:
Highlights from MENA Cinema Forum 2018
Cinema – The Only Place to Advertise this Summer
Summer is officially upon us!
As the temperature reaches fever pitch over the months ahead and outdoor activities become close to impossible, cinema offers an ideal escape from the heat. Cool down by sipping a cold soda or an icy slush, indulge in deliciously flavoured popcorn and watch some of the best content the industry has to offer.
Q1 2019 witnessed the release of a number of blockbusters – from M. Night Shyamalan's psychological thriller Glass, Bollywood's first rap-based movie Gully Boy and a record-breaking comedy-adventure movie Total Dhamaal, to sci-fi blockbuster Alita: Battle Angel and Oscar winner Jordan Peele's US.
No doubt those movies were big, but what lies ahead is even bigger!
At the start of Q2, we watched Marvel's Avengers: Endgame sink the Titanic (1997) to gain the spot of being the second highest grossing movie of all-time. With the remaining months of Q2 and Q3 set to deliver an array of blockbusters – rom-coms, animation, horror, thriller, superhero sagas and much more, get ready to be blown away!
Here's our compilation of must watch movies over Summer 2019:
Aladdin – Releasing on May 23rd 2019
Godzilla: King of the Monsters – Releasing on May 30th 2019
Ma – Releasing on May 30th 2019
The Hustle – Releasing on June 6th 2019
John Wick: Chapter 3 – Parabellum – Releasing on June 6th 2019
Dark Phoenix – Releasing on June 6th 2019
Bharat (Hindi) – Releasing on June 6th 2019
Rocketman – Releasing on June 13th 2019
Shaft – Releasing on June 13 2019
The Zoya Factor– Releasing on June 13th 2019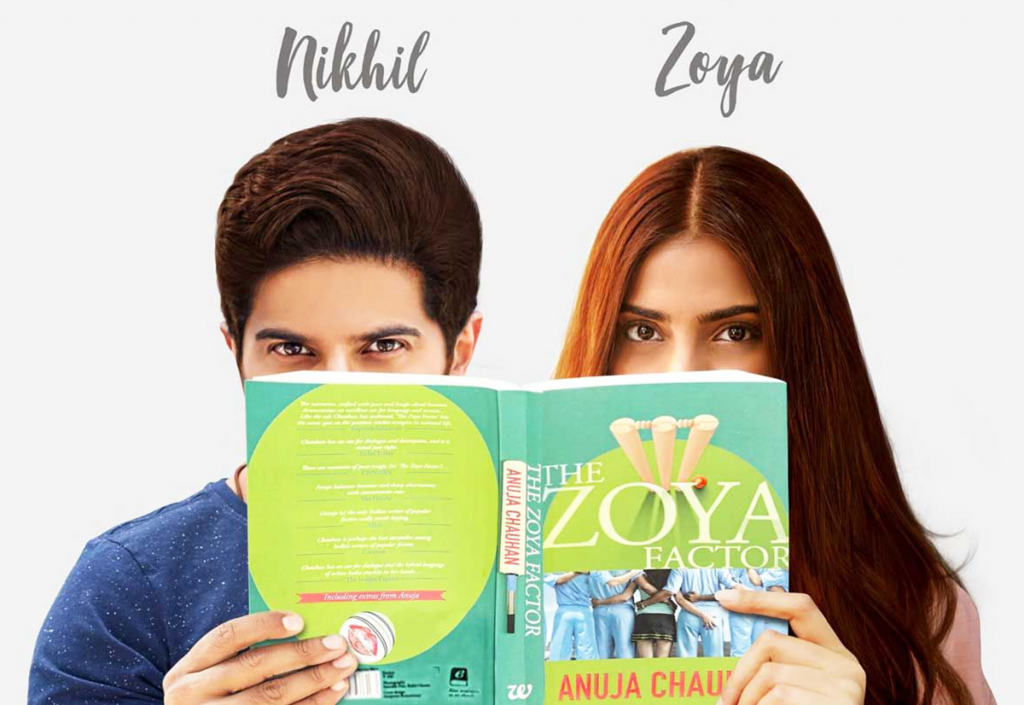 *Awaiting the release of the trailer
Toy Story 4 – Releasing on June 20 2019
Men in Black: International – Releasing on June 20th 2019
Yesterday – Releasing on June 27th 2019
Annabelle Comes Home – Releasing on June 27th 2019
Spider-Man: Far From Home – Releasing on July 4th 2019
The Lion King – Releasing on July 18th 2019
Fast & Furious Presents: Hobbs & Shaw – Releasing on August 1st 2019
Artemis Fowl – Releasing on August 8th 2019
Where'd You Go, Bernadette – Releasing on August 8th 2019
Once Upon a Time in Hollywood – Releasing on August 15th 2019
It: Chapter Two – Releasing on September 5th 2019
Please Note: Movie release dates are subject to change.
What does this mean for brands/advertisers?
Reach out to a larger and more captive audience – who rather be cooling down indoors over a movie.
Capitalize on re-targeting audiences as they re-visit cinemas to watch not one but multiple movies over summer – which also leads to greater brand recall.
Don't miss out on giving your brand the best screen treatment it deserves this summer. Contact a member of the sales team for more information on cinema advertising opportunities.
Advertise in Cinema this Ramadan
Ramadan Kareem from team Motivate Val Morgan!
May this holy month bring happiness and blessings to you and your family!
We are often asked if the month of Ramadan witnesses a slight drop in admissions. Our analysis shows that in some years, the admissions over the month of Ramadan is higher in comparison to some other months within a respective year.
English & Arabic Monthly Admissions (%) by Year – UAE:

Movies that released during the month of Ramadan (2016 – 2019) with good admissions in the UAE:
Finding Dory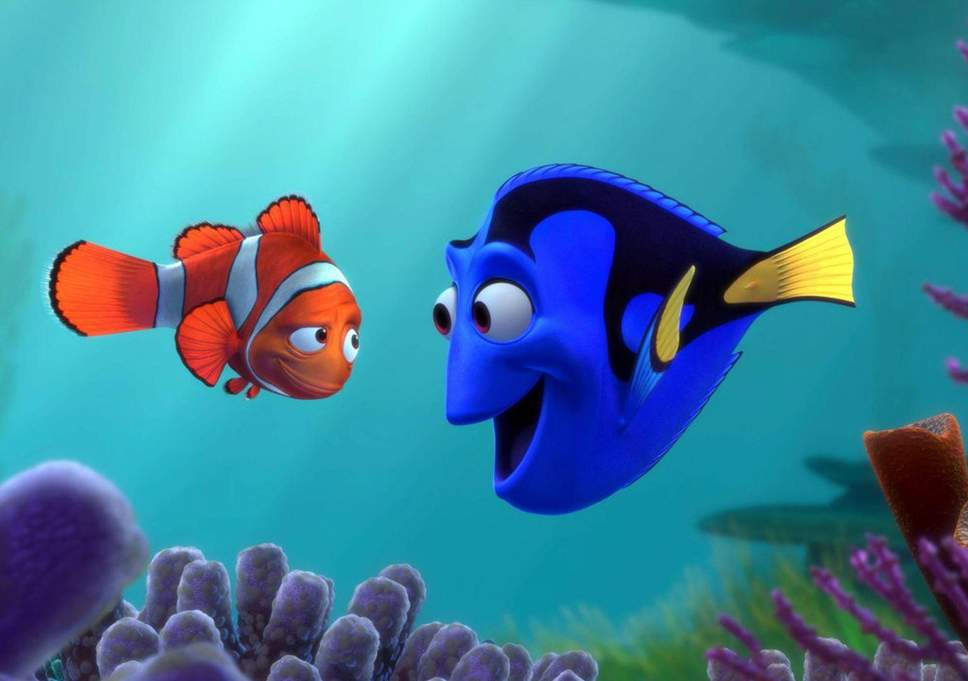 Release Date – 16th June 2016
Admissions – Over 384K
The Mummy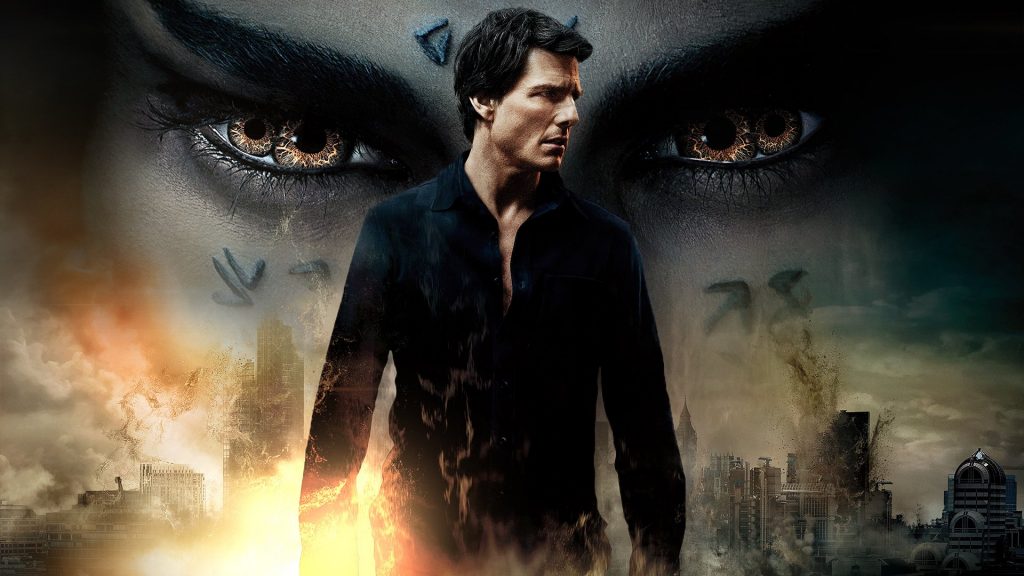 Release Date – 8th June 2017
Admissions – Over 289K
Pirates of the Caribbean: Dead Men Tell No Tales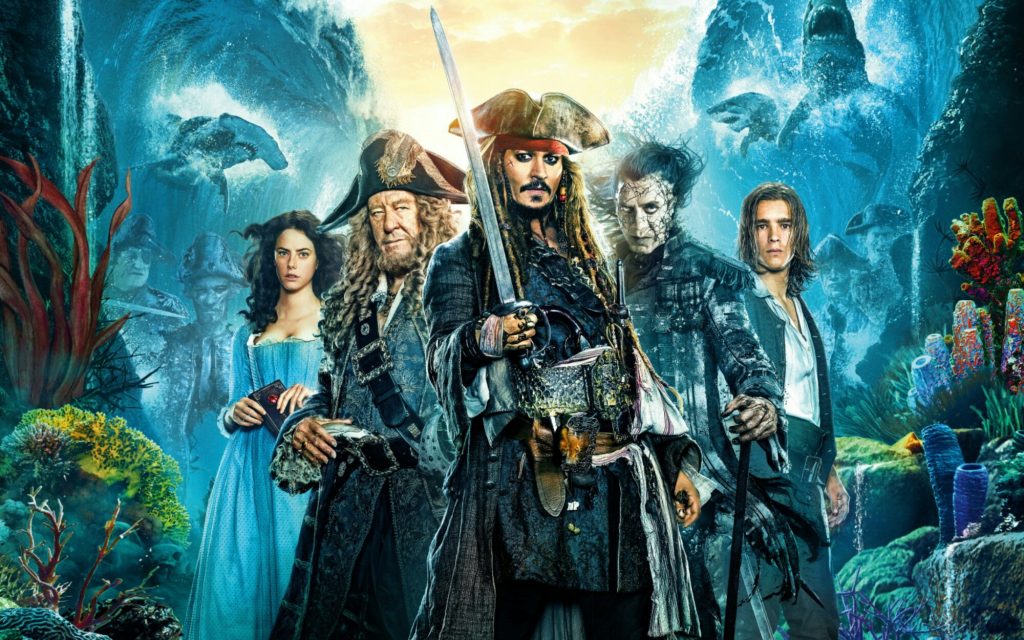 Release Date – 25th May 2017
Admissions – Over 286K
Jurassic World: Fallen Kingdom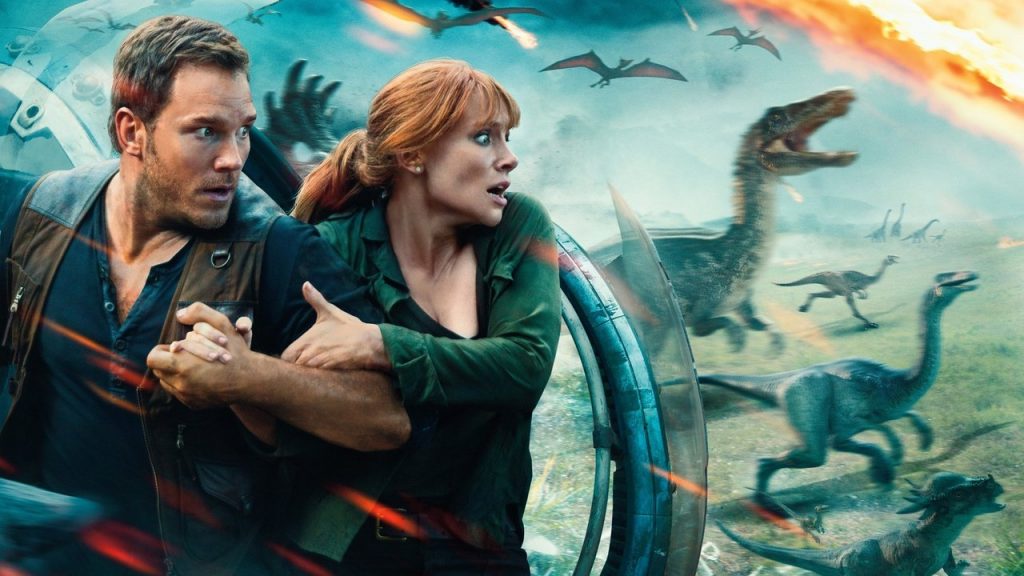 Release Date – 07th June 2018
Admissions – Over 539K
Aladdin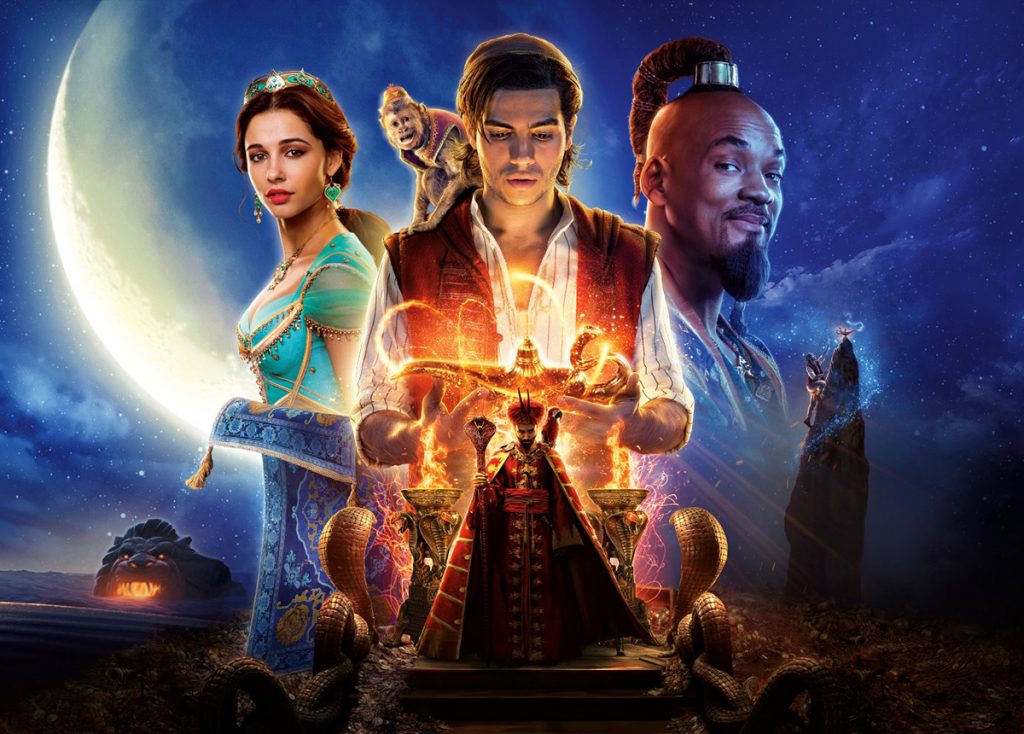 Release Date – 23rd May 2019
Admissions – Over 790K
Godzilla: King of the Monsters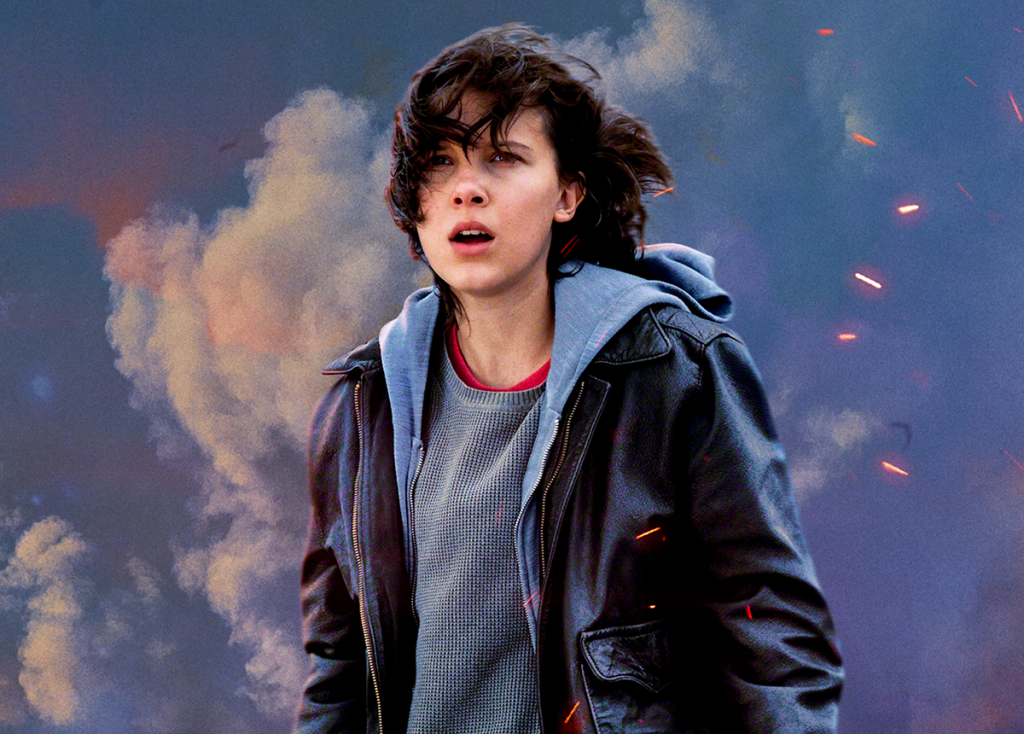 Release Date – 30th May 2019
Admissions – Over 116K
John Wick- Chapter 3 – Parabellum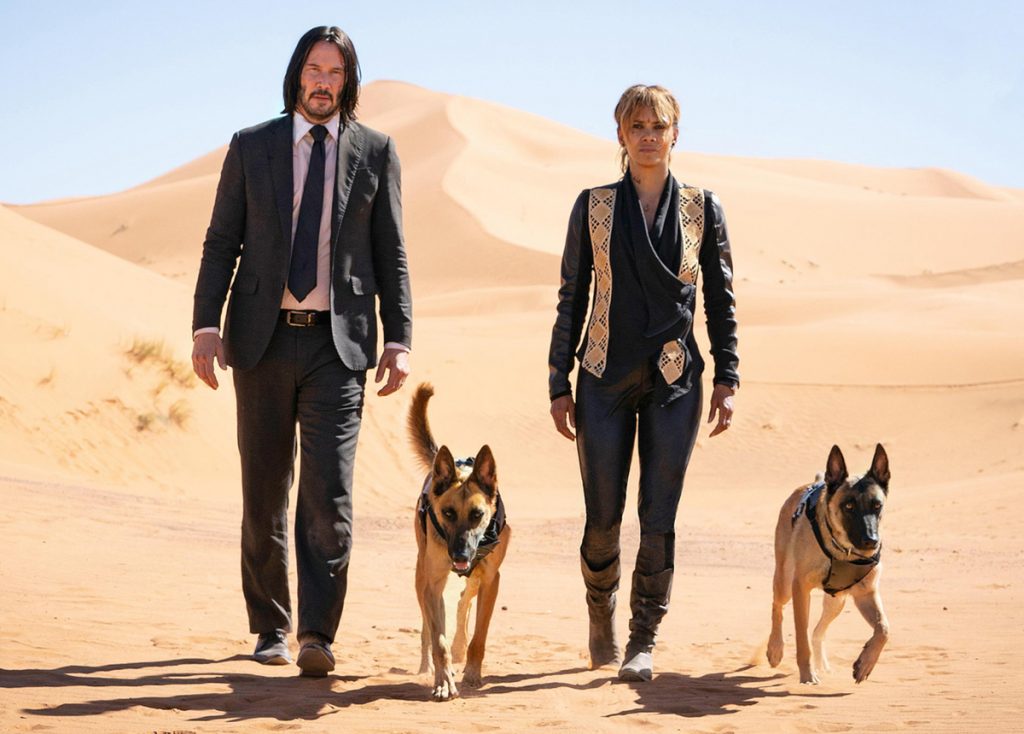 Release Date – 5th June 2019 (EID Weekend)
Admissions – Over 252K
X-Men: Dark Phoenix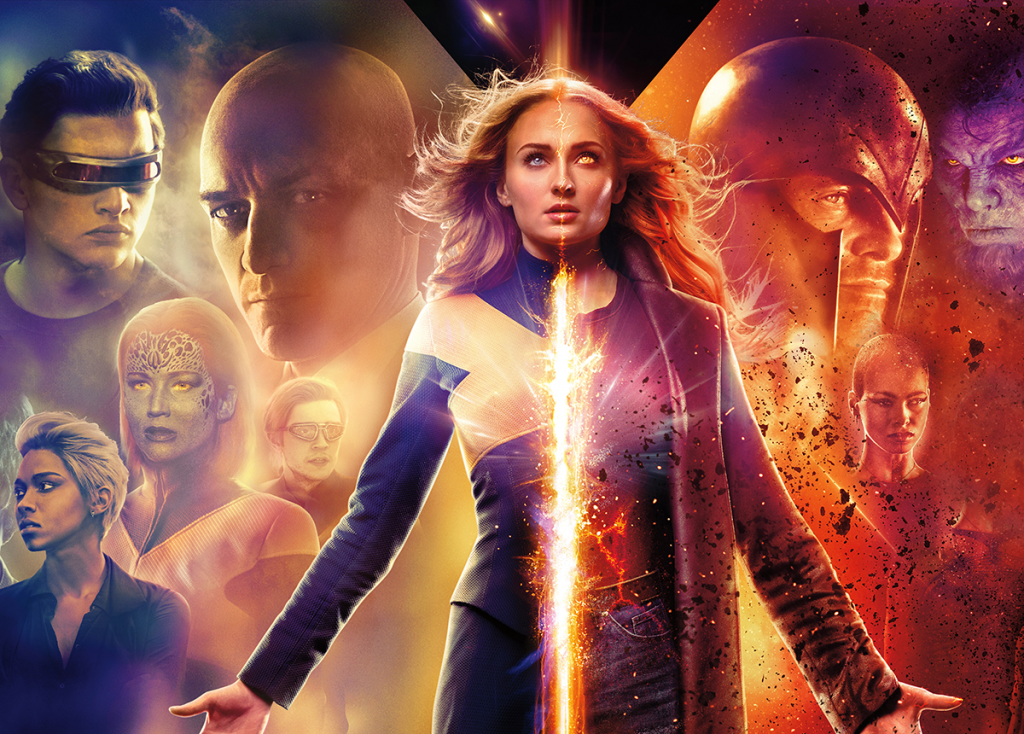 Release Date – 5th June 2019 (EID Weekend)
Admissions – Over 118K
The Secret Life of Pets 2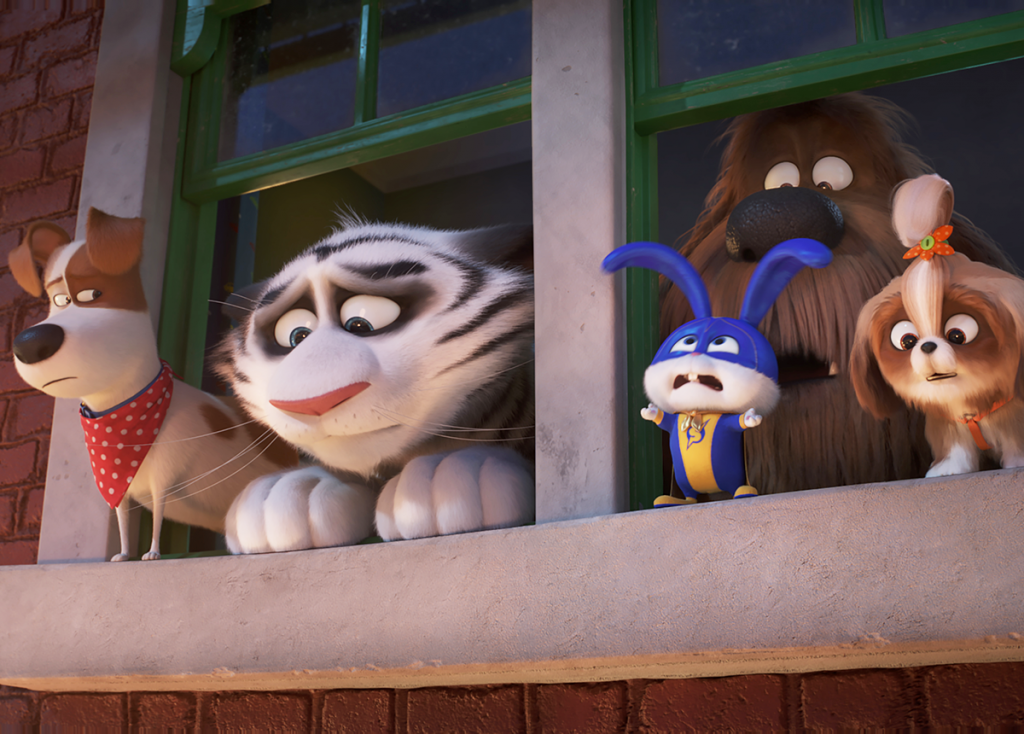 Release Date – 5th June 2019 (EID Weekend)
Admissions – Over 110K
Movies releasing over Ramadan in 2020:
Black Widow
Release Date – 30th April 2020
Forecasted Admissions – Over 600K
Movies releasing over EID Weekend 2019:
F9 
Release Date – 21st May 2020
Forecasted Admissions – Over 700K
Movie session times in the UAE will remain unchanged during the month of Ramadan.
As a general rule, eating and drinking in public during daylight hours is strictly prohibited, however, the rules for the various cinemas across UAE do alter a bit during the holy month.
Here's what each of the major cinema players has advised on their policies:
Roxy Cinemas – food and beverage would continue to be served at all of their locations as normal.
Reel Cinemas – open for takeaway only, however cinemagoers will be permitted to eat or drink in the screenings all day. At the Reel Cinemas in Jebel Ali, selected beverages will be available post-Iftar.
VOX Cinemas – During fasting hours, food will only be allowed inside the cinema auditorium but not in the THEATRE by Rhodes and GOLD by Rhodes lounges. Pre-Iftar, all food will be served take-away style and delivered to the customers at their seats insides the cinema
Contact a member of our sales team for more information on cinema advertising opportunities across UAE, Oman, Lebanon, Egypt, Qatar, Bahrain, Kuwait and Saudi Arabia.
Sources: What's On and MVM Analysis
2019 Set to be Disney's Biggest Year Ever!
In 2019, Walt Disney Studios may break box office records for having the highest-grossing year of all-time for a Hollywood studio.
Since the start of Hollywood's golden age, Disney has been at the forefront, pushing forward creativity – mainly animation movies.
While Disney experimented in live-action films over the years, it wasn't until the 2000s that they really took the medium seriously – with their very first Pirates of the Caribbean movie, The Curse of the Black Pearl.
Gore Verbinski's 2003 Pirates of the Caribbean movie was the studio's first PG-13 film ever, and its overwhelming success ultimately convinced Disney to pursue more movies in that vein.
Eventually, that meant acquiring Marvel Entertainment in 2009 and Lucasfilm in 2012. Thanks to a steady stream of Marvel, Pixar, and Star Wars releases, as well as a new trend in live-action remakes from the company's flagship studio, Disney has managed to dominate the worldwide box office, and 2019 seems to be the year where the studio will take things to the next level.
Walt Disney Studios is set to release nine blockbusters in 2019, and while nine releases are a lot for one year, it's actually the size of them that's truly overwhelming:
Captain Marvel (March)
Dumbo (March)
Avengers: Endgame (April)
Aladdin (May)
Toy Story 4 (June)
The Lion King (July)
Artemis Fowl (August)
Frozen 2 (November)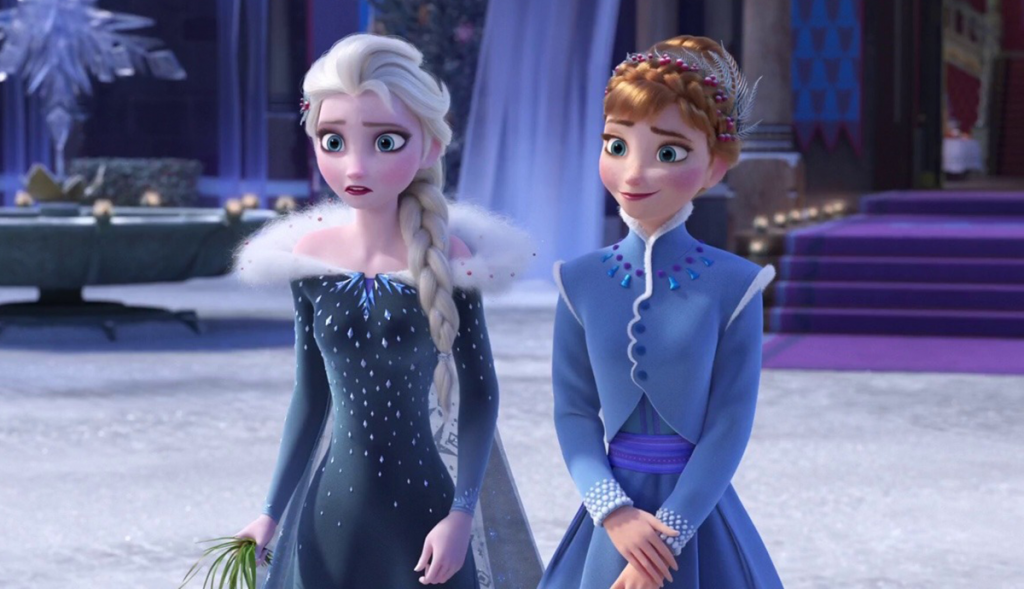 *Awaiting the release of the trailer
Star Wars: Episode IX (December)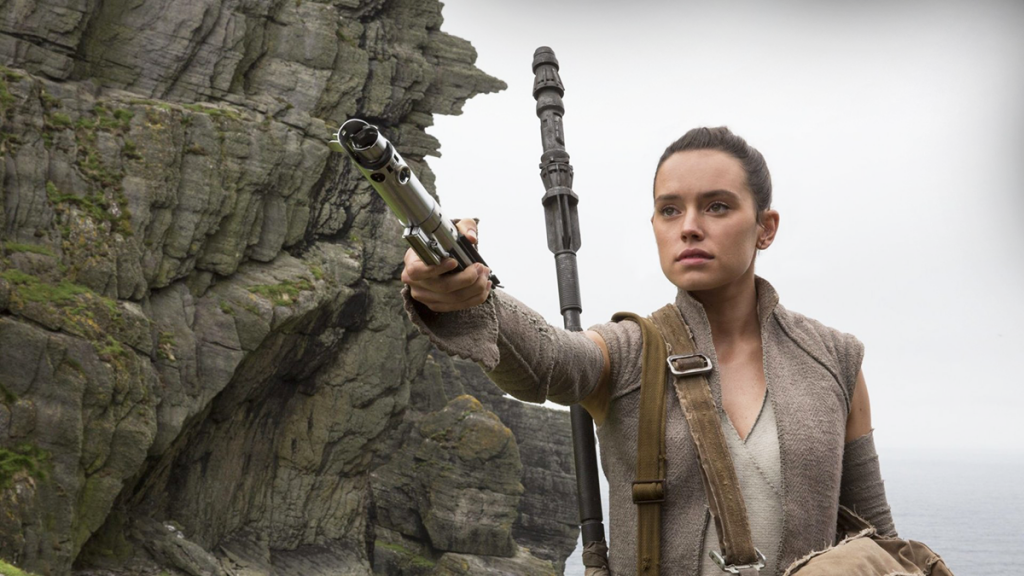 *Awaiting the release of the trailer
Taking all of these movies into account – two saga endings, two massive live-action remakes, and several other highly-anticipated films, Disney is on track to top their record of being the only studio in history to earn US$6 billion at the worldwide box office twice. In fact, they just might be the first studio to hit US$7 billion (if not higher) in 2019. With Avengers and Star Wars releasing in the same year, not to mention another Frozen film, it's VERY possible.
Disney Movie Success – UAE

Don't miss out on advertising your brand alongside these highly anticipated Disney Blockbusters of 2019.
Contact us for more information on cinema advertising opportunities across the Motivate Val Morgan circuit.
Sources: ScreenRant, YouTube and MVM Analysis