MVM | Gemini Man | Private Screening | Muvi Cinemas | KSA
Motivate Val Morgan – in partnership with Muvi Cinemas, hosted a Private Screening of Gemini Man for our distinguished clients and advertisers in Jeddah (Saudi Arabia) at Muvi Cinemas – Mall of Arabia on Monday 14th October, 2019.
With an attendance of over 240 invitees – a mix of agency and direct clients (and their family members), the Private Screening, below are some images from the event: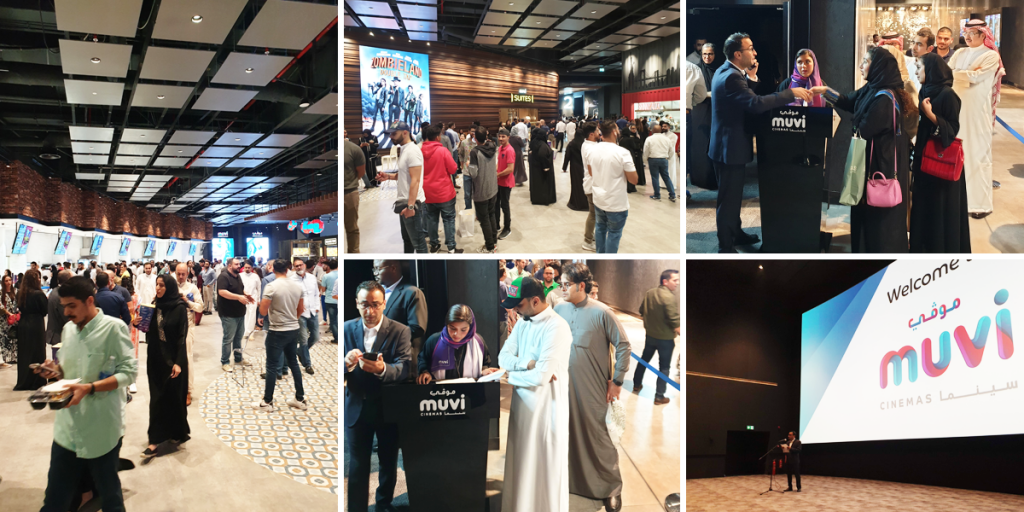 In addition to the movie screening, our invitees experienced a guided tour of the brand new cinema complex operated by Muvi Cinemas at Mall of Arabia.
We would like to take this opportunity to thank Muvi Cinemas for helping us organize and execute this screening – making it a memorable one!
Finally, a big thank you out to our invitees who attended. We hope you enjoyed the screening!
Stay tuned for more updates on future Private Screenings by Motivate Val Morgan.
Related Articles:
MVM | Avengers: Endgame | Private Screening | Roxy Cinemas – City Walk
MVM | Hobbs & Shaw | Private Screening | Roxy Cinemas – The Beach
MVM | MI6 | Private Screening | VOX Cinemas – The Avenues Kuwait
The New White Paper by WARC – Anatomy of Effectiveness
WARC recently launched a new white paper 'Anatomy of Effectiveness' at the Cannes Lions International Festival of Creativity 2019
The white paper for brand marketers and advertising agencies alike, highlights five key priorities for brands seeking greater impact:
Invest for growth – are you spending enough on your advertising to drive growth?
Balance your spend – how are you splitting your investment between brand-building and performance marketing?
Be creative, be emotional, be distinctive – is your creativity set up to drive effectiveness?
Plan for reach – is your media budget going to the right places?
Plan for recognition – will consumers know whose ads they are seeing or hearing?
The report highlights that every element involves trade-offs and hard decisions on where to invest, and that insights and creative thinking are required to bring it all to life. But, it's here that brands will drive better customer engagement.
It also looks at what is changing in a fast-moving industry, featuring expert comment from the likes of Les Binet, Peter Field and Jenni Romaniuk of the Ehrenberg-Bass Institute.
A key takeaways from the section 'Plan for reach'; which Motivate Val Morgan continues to emphasize when in talks with clients, is the fact that multi-channel integrated campaigns are more effective than single-channel campaigns, particularly when they work together to increase reach.
One way to go about this would be to have longer-form ads in quality media placements such as cinema to build brand awareness, while shorter-form ads online and on TV for activations and promotions.
As per the white paper by WARC, a 2016 study conducted for the Advertising Research Foundation found that investing in cross-platform campaigns delivers a significantly higher ROI. Specifically, going from one platform to two increases marketing ROI by 19%.
Click here to download the white paper and learn how your brand could increase marketing effectiveness.
With an amazing line-up of blockbusters ahead: Fast & Furious Presents: Hobbs & Shaw (August), Once Upon a Time … in Hollywood (August), Mission Mangal (August), Saaho (August), IT Chapter Two (September), Rambo: Last Blood (September), The Joker (October), Gemini Man (October), Terminator: Dark Fate (October), War (October), Doctor Sleep (November), Frozen 2 (November), Jumanji: The Next Level (December); Star Wars: The Rise of Skywalker (December), Bramastra (December), Dabangg 3 (December) and much more, contact us to make cinema an integral part of your media plan.
Sources: WARC and Cannes Lions