Breitling and Kipling | Cinema Campaigns | VOX Cinemas | Bahrain
Breitling – Swiss luxury watchmaker and Kipling – Belgian fashion brand known for affordable, sporty and functional bags, recently booked cinema campaigns through Motivate Val Morgan at VOX Cinemas – City Centre Bahrain.
Breitling booked a 30 sec. on-screen ad which ran from 24th – 30th August, 2019 on the screen with the largest seating capacity, as well as on the VIP screen.
Taking an integrated approach, Breitling also booked an off-screen campaign from 19th August – 18th September 2019, which included an ad playing on the giant screen in the foyer area of the cinema.
Kipling booked a solely off-screen campaign from 23rd August – 22nd September 2019, which included an ad on the giant screen in the foyer area and on the screens at the back of 5 cinema ticket counters. The ad promotes Kipling's special offer – receive a gift voucher of BD 10 on every BD 50 spent.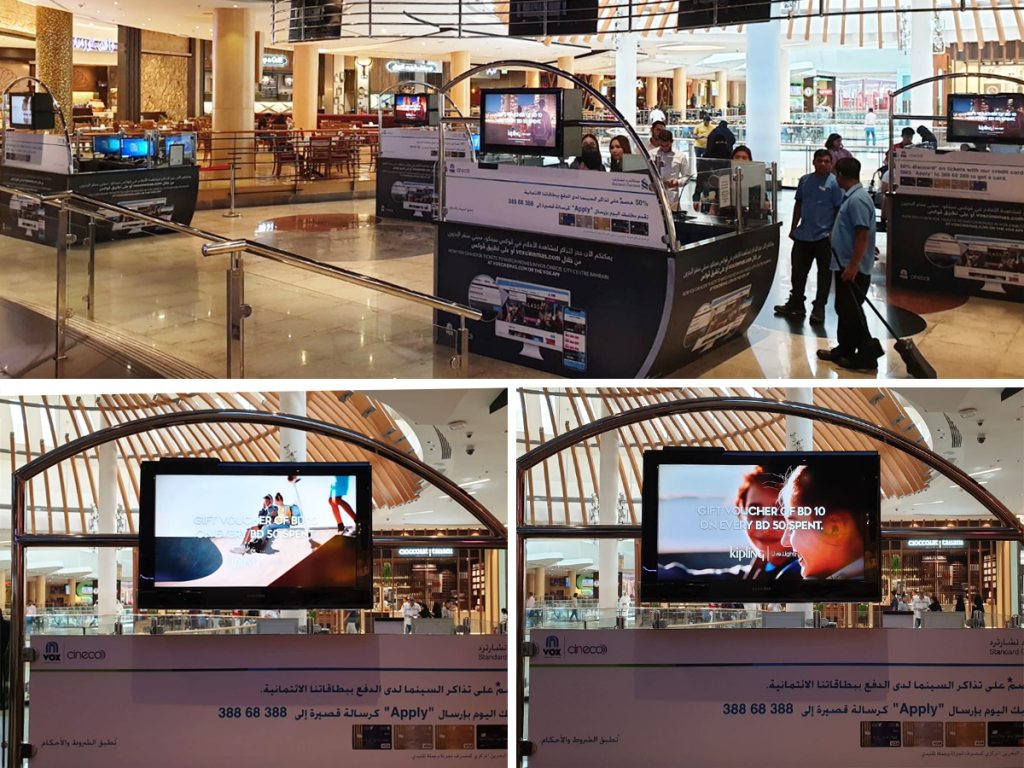 Seeking to amplify exposure for your brand? Adopt similar creative promotional ideas to enhance on-screen campaigns.
Contact us for more information of advertising opportunities across our circuit in the Middle East.
Related Articles:
Latest Cinema Campaigns at VOX Cinemas – City Centre Bahrain
McDonald's | Cinema Campaign | VOX Cinemas – The Avenues Bahrain
BisB Activation Stand | VOX Cinemas | The Avenues Mall | Bahrain