Highlights from MENA Cinema Forum 2019
The second edition of the MENA Cinema Forum – largest conference and exhibition dedicated to cinema in the MENA region, organized by Great Minds Events took place at Conrad Dubai from 22nd to 24th October 2019.
From conferences, workshops, corporate meetings, film slates, screenings, post-event receptions, an expo and awards ceremony, and much more, this year's forum was on a much larger in scale – richer in content and designed to enhance the industry evolution through updates on regional projects and policies, technological and technical advancements in cinemas and best practices in next generation of customer experience and engagement, through a mixture of various content and mediums.
2019 witnessed over 60 speakers, 200+ C-Level Executives, 800+ attendees, 115+ sponsors and exhibitors from 50+ countries. 
Day 1 kicked off with an Opening Keynote by the Strategic Partner of the MENA Cinema Conference: Cameron Mitchell, Chief Executive Officer, Majid Al Futtaim Cinemas and Majid Al Futtaim Leisure & Entertainment.
The panel discussion on MENA Cinema Upcoming Project Updates included:
VOX Saudi Arabia upcoming projects overview & updates – by Mohamed Al Hashemi, Country Manager KSA, Majid Al Futtaim Ventures
NOVO Cinemas' upcoming projects overview & updates – by Debbie Stanford-Kristiansen, Chief Executive Officer, Novo Cinemas
Muvi Cinemas' upcoming projects overview & updates – by Adon Quinn, General Manager, Muvi Cinemas
AMC KSA's upcoming projects overview & updates – by John Iozzi, Chief Executive Officer & Managing Director, AMC Cinema-KSA
The panel also indulged in a live debate chaired by Jan Runge, MENA Cinema Chairman & Advisor, answering questions from the delegates and attendees at the forum.
Day 1 also featured a presentation focusing on 'Cinema Strategies and Statistic Updates' delivered by Rajkumar Akella, Managing Director, Comscore India (Movies)
His discussion included the following:
The economic, cultural and societal value of cinema and a thriving film sector
Cinema industry statistics globally and regionally
Main policies across the region and how they may impact the expansion of the industry
Main hurdles, obstacles and opportunities in the region.
Ashish Shukla, the Chief Executive Officer of Cinépolis Gulf addressed the audience with project updates from the fastest growing international exhibitor in the region – Cinépolis. He also unveiled a new special and exclusive project and partnership in the UAE.
The event was held across 2 levels at the Conrad Dubai; one to host conference sessions and the other for exhibitors to showcase their products and technologies.
The Trade Show on Day 1 featured technical seminars on:
Design, construction and acoustics
Architectural and technical considerations for designing state-of-the-art cinemas – Era Architects
Futuristic immersive cinema experiences with digital technology in the MENA region – Blu Rhine Industries
Total cinema integration solutions from feasibility studies to cinema operation and management – Capella Entertainment
Day 2 included a mix of presentations and panel discussions that focused on:
Global and regional cinema statistics
The new normal: ongoing investment in technology
Panel discussion – Cinema technology and innovation
Panel discussion – Managing audience engagement and growth
Technical Seminars on Day 2 of the forum included:
From design to material and Technology Selection – Partner & Principal Design Confidence – Acoustics
Knauf executive boardroom
12 steps towards right cinema – Gypsemna, LLC
Cinema technology and automation – GDC Technology International
Unlocking Big Data and ROI in the Middle East – EMEA, Movio
Day 3 focused on regional content production, best practices in this field and regional and international collaborations. A series of 6 masterclasses addressed pertinent topics such as film financing, script writing, production and acting, catered to professionals and newcomers alike.
New to 2019 were workshops and masterclasses on key topics for a more interactive and hands-on learning experiences – delivered by global leaders to help enhance learning and growth opportunities at the forum.
The workshops held on day 3 covered range of topics and themes:
Intro to Documentary Film Production Masterclass
Eco-Production Workshop focusing on Introduction to climate change and the media industry's carbon footprint impact
Positive impact of the cinema industry off-screen and on-screen.
MENA Cinema Forum also hosted an Expo – The largest exhibition of its kind in the region, and amongst one the largest cinema expos globally, for the second time round, following the success of last year's round.
The exhibition introduced interesting and interactive attractions including but not limited to floor talks, product demos, themed entertainment, mini-screenings, an Augmented Reality and Virtual Reality zones, rest and refreshment parlors.
The Awards ceremony – presented by Comscore and co-presented by Dubai Studio City, are globally recognized and are a fixture of the big global conventions, and now in MENA. These awards are based on quantitative data measuring performance of all sectors and markets across the globe with identical metrics.
Here's a list of this year's winners:
Highest Grossing Hollywood Film: Italia Film – Aladdin
Highest Sales Arabic Film: The Secret Men Club – (Naadi Al Rajal Al Serri)
Highest Grossing Bollywood Film: Phars Film – Lucifer
Best Performing Exhibitor: VOX Cinemas
Best Performing Distributor: Italia Film
Best Arabic Film: Capernaum
Best Arabic Director of the Year: Nadine Labaki
Best Arab Screen Play: Nadine Labaki, Jihad Hojelu – Capernaum
Expanding its scope as an event for the cinema industry – with the aim to engage, wow and inspire, this year included several international and regional content screenings at VOX Cinemas – Mall of the Emirates and Reel Cinemas – Dubai Mall: International films such as The Addams Family, Terminator: Dark Fate, Leonardo – The Works and Zombieland: Double Tap. Other screenings included: local and regional content such as Son-Mother.
Pass holders were given the opportunity to interact with cast and crew of some of these feature films.
At the end of each day of the forum, post-event reception – in a themed setting, offered refreshment and entertainment in a fun and relaxed atmosphere for attendees to mingle and further nourish their friendships and business relationships.
Here's a video with highlights from MENA Cinema Forum 2019:
The next forum will be held in October 2020.
For more information on the MENA Cinema Forum visit www.menacinema.com
Sources: Zawya and MENA Cinema Forum
Related Article:
Highlights from MENA Cinema Forum 2018
Spooky Movies to Watch this Halloween
BOO to you from our CREW!
Halloween will soon be upon us, and while this day is celebrated around the world with costume parties and trick-or-treating, it is also a day that has long inspired some of the scariest films over the years.
Whether you're in the mood for a good scare or prefer to celebrate the day with a bit of humor, there's a Halloween movie for every taste.
New movie releases over the weekend of Halloween include:
Terminator: Dark Fate
Director – Tim Miller
Starring –  Mackenzie Davis, Linda Hamilton, and Arnold Schwarzenegger
The Addams Family
Directors – Greg Tiernan and Conrad Vernon
Voiced by -Oscar Isac, charlize Theron and Chloë Grace Moretz
In addition to the above, there are also older movie releases you can watch in the comfort of your home to get into the spirit of Halloween. From childhood classics, psychological thrillers and cult favorites, we guarantee you'll find something to 'tickle your fancy' from our list of 30 spooky movies to watch this Halloween:
Hocus Pocus (1993)
Halloween movies need not be dark, bloody, and nightmare-inducing. For many, the Halloween season doesn't begin until they've viewed this classic starring Kathy Najimy, Bette Midler, and Sarah Jessica Parker.
Beetlejuice (1988)
Raise your hand if you've ever worn a Beetlejuice-inspired costume for Halloween or, more important, dressed up as Winona Ryder's Lydia (aka the goth girl) from the movie. The movie also stars Alec Baldwin, Geena Davis and Michael Keaton.
Hereditary (2018)
Who agrees that Toni Collette should have been nominated for all the awards for this Ari Aster movie? And how about that terrifying lucking sound her daughter makes in the movie… creepy!
Edward Scissorhands (1990)
Tim Burton's unlikely love story is just eerie enough to include in your Halloween must watch line-up. The movie stars Johnny Depp and Winona Ryder.
Halloween (1978)
For those who get a thrill from horror movies, John Carpenter's Halloween is a must watch. Get ready to witness for the first time, or all over again, murderer Michael Myers escapes a psychiatric hospital on the night before Halloween then returns to his hometown of Haddonfield, Illinois to terrorize scream queen Jamie Lee Curtis. Jamie Lee Curtis reprised her role as Laurie Strode in the 2018 continuation of the time-tested franchise.
Practical Magic (1998)
Looking for enjoyable escapism? Sandra Bullock and Nicole Kidman play supernatural sisters earnestly attempting to end a family curse that keeps them from finding true love.
The Nun (2018)
The trailers alone were terrifying enough! The movie – about a mysterious Romanian abbey, is sure to give you full-blown nightmares.
Trick 'r Treat (2007)
Not your average scary movie, Trick 'r Treat follows five interwoven stories over the course of one fateful Halloween.
Get Out (2017)
Fans were captivated by this horror/thriller by Jordan Peel – starring Allison Williams and Daniel Kaluuya. The twists and turns will keep you guessing until the very end.
Zombieland (2009)
The world has gone all zombie… with only a few humans left to fight them off – which Woody Harrelson has no problems doing! The sequel Zombieland: Double Tap released in cinemas on 17 October 2019. Might as well watch them both this Halloween!
The Sixth Sense (1999)
"I see dead people" is one of the most famous movie quotes in history, and it all started in The Sixth Sense, starring Bruce Willis and Haley Joel Osment. This is a definite must watch/re-watch this Halloween.
The Ring (2002)
The good thing about watching this movie in 2019 is that videotapes pretty much don't exist anymore. The bad thing is that the movie is still rather. We bet you'll think twice about answering any phone calls while watching the movie. The film also has a sequel – The Ring 2, which released in 2005. Think you can handle watching both movies back-to-back?
A Girl Walks Home Alone at Night (2014)
This underrated vampire Western from director Ana Lily Amirpour is a satisfying black-and-white film for anyone who loves cats, hates men who disrespects women, and has an ear for good music.
The Conjuring (2013)
This horror film by director James Wan provides typical haunting tricks that seems fresh and terrifying once again, and guaranteed to haunt you long after you turn the lights back on. Also check out its sequel – The Conjuring 2, which released in 2016.
Saw (2004)
Watching a serial killer torture strangers for almost 2 hours is another way to get into the Halloween spirit… right? A fan of such? Then do watch its sequel from 2005 – Saw II.
Scream (1996)
You can't let Halloween pass by without watching this one and its sequels: Screen 2 (1997), Scream 3 (2000) and Scream 4 (2011).
The Others (2001)
It's hard to look away from Nicole Kidman's powerhouse performance as Grace, a loving and religious mother who tries to protect her children from a photosensitivity disease that keeps them indoors.
A Nightmare on Elm Street (1984)
The original Freddy Krueger film still gives a fright – decades later. If you really want a serious spook, have a marathon with all the sequels, including the 2010 remake.
A Quiet Place (2018)
In this gripping and clever monster movie, John Krasinski and Emily Blunt put their marriage to the test by starring side by side in this super-scary release where an entire family must live in silence.
Us (2019)
Jordan Peele's most recent thriller stars Lupita Nyong'o, Winston Duke, and Elisabeth Moss.
The Witches (1990)
This tale of a young boy who stumbles upon a gaggle of witches is still so popular that it's getting a remake in 2020 which will star Anne Hathaway and Octavia Spencer.
IT (2017)
Whether you opt for the 1990 original or this movie, you'll likely need to sleep with the lights on after a viewing of this terrorizing tale. And if this movie leaves you wanting more… the sequel – IT Chapter 2, hit cinemas in September and should probably be still screening at select cinemas across the region.
Family Halloween Flicks:
Coraline (2009)
Based on the popular book, Coraline follows a young girl who accidentally finds herself in an eerie version of her own world.
Goosebumps (2015)
Jack Black stars in the thrilling live-action version of R.L. Stine's popular books. Kids and adults will love seeing their favorite Goosebumps monsters terrorize and trick a charming small town. Yikes! And while you are at it, also watch its 2018 sequel Goosebumps 2: Haunted Halloween.
Scooby -Doo (2002)
Who said Halloween movies can't be light, fun and mysterious? Scooby-Doo – starring Sarah Michelle Gellar, Freddie Prinze Jr, Linda Cardellini and Matthew Lillard combines comedy, a few thrills.
Ghostbusters (1984)
This legendary movie features three kooky college professors who lose their university jobs. Naturally, they opt for careers in the ghost-busting business, and they team up to de-haunt houses and save people from the supernatural. We dare you to watch this classic without singing "who ya gonna call!" The 2016 Ghostbusters stars an all-female cast which includes Melissa McCarthy, Kristen Wig and Kate McKinnon – down right hilarious! Summer 2020 will also witness the release of yet another Ghostbusters movie… we can't wait!
The Adams Family (1991)
Did anyone else wish they were part of the Addams family after watching this classic? Talk about one freakishly cool family!
Hotel Transylvania (2012)
Monsters need vacations too, which is this premise behind this animated feature starring the voices of Adam Sandler as Count Dracula and Selena Gomez as his daughter, Mavis. While you are at it, also watch its sequels: Hotel Transylvania 2 and Hotel Transylvania 3: Summer Vacation.
Monster House (2006)
The scariest house on the street has a mind of its own in this spirited adventure story.
The Haunted Mansion (2003)
Eddie Murphy and his family take on the spooky residents of a neglected mansion in this Disney favorite that's suitable for the whole family.
We 'witch' you a Happy Halloween!
Sources: Cosmopolitan, Country Living and Glamour
Welcome to the Day After Judgement – Terminator: Dark Fate
The Terminator first said "I'll be back" in 1984, and he was right, several times over!
Arnold Schwarzenegger, Linda Hamilton, and franchise co-creator James Cameron will return in Terminator: Dark Fate (a direct sequel to their Terminator 2: Judgment Day), releasing across cinemas in the Middle East on 31st October, 2019.
Watch the trailer of Terminator: Dark Fate:
And now here's everything we know about Terminator: Dark Fate ….
Plot:
According to Paramount Pictures and 20th Century Fox – 27 years after the events of Terminator 2: Judgment Day, a new, modified liquid metal Terminator (Gabriel Luna) is sent from the future by Skynet in order to terminate Dani Ramos (Natalia Reyes), a hybrid cyborg human (Mackenzie Davis), and her friends. Sarah Connor comes to their aid, as well as the original Terminator, for a fight for the future.
James Cameron – who directed the first two films and produced this one, told The Hollywood Reporter that Terminator: Dark Fate is meant to continue the story from Terminator 1 and Terminator 2.
"And we're pretending the other films were a bad dream. Or an alternate timeline, which is permissible in our multi-verse. This was really driven more by [director Tim Miller] than anybody, surprisingly, because I came in pretty agnostic about where we took it. The only thing I insisted on was that we somehow revamp it and reinvent it for the 21st century," said Cameron
Rating:
Terminator: Dark Fate doesn't have an official rating from the MPAA. However, James Cameron has confirmed that the movie will be Rated R (Restricted).
"I think, tonally, what makes this a direct sequel to T1 and T2 is as much about the tone as it is about the narrative: It's R rated, it's grim, it's gritty, it's fast, it's intense, it's very linear. The whole story takes place in 36 hours. It's not this kind of grandiose, complex story. It's just very focused on the characters, it's very now, it's very present and it's just a fast white-knuckle ride," said James Cameron.
As of now, the rating in the UAE stands at 18+ – subject to change close upon the date of release.
Director:
Tim Miller had a previous career in Visual Effects. His work has been seen in movies such as Thor: The Dark World and David Fincher's The Girl with the Dragon Tattoo.
Miller made his directorial debut with Deadpool, and had the odds stacked against him. Miller made the project on a modest budget by superhero movie standards, and utilized a character that wasn't a household name. But all that changed with the first movie, which proved an R-rated superhero blockbuster could make a ton of money at the box office.
Terminator: Dark Fate will be Miller's second huge feature. On the choice to pivot to such a beloved franchise, Miller states: I think you'd get the same answer from pretty much any nerd you'd ask, which is these movies, because they were the seminal sci-fi movies of the decade when they came out, they had a big influence on a lot of people, especially at my age. Star Wars and Terminator were the two biggest franchises that made me want to get into this. The idea that I could continue this story is unbelievable to me."
The pressure is certainly on for Miller to deliver on his sophomore run as a director, especially given how much moviegoers love James Cameron's set of Terminator movies.
Cast:
Sarah Connor – The now 62-year old Linda Hamilton returns as Sarah Connor! She appeared in The Terminator (1984) as the future mother of John Connor (played by Eddie Furlong in Terminator 2), eventual leader of the Resistance in the war against Skynet. But she's so much more than that. Having started out as a damsel in distress in the 1984 film, she returned in 1991's classic Terminator 2 as a transformed muscled machine – becoming an action hero icon.
T-800 – 71-year old Arnold Schwarzenegger will return to his T-800 role for this film. Terminator: Dark Fate will see T-800 – who now seems to live in the woods, brought back to help our heroes with their latest mission.
Grace – Mackenzie Davis has another new leading role for the Terminator franchise. The first photo from Terminator: Dark Fate showed markings on Grace's body. She's expected to be a 'soldier-assassin' – human with cybernetic alterations to better fight terminators. Fans will know Mackenzie Davis from films Blade Runner 2049 and The Martian.
Dani Ramos – Colombian actress Natalia Reyes will play Dani Ramos – one of the new leading roles, a young woman targeted for termination by Rev 9 (a high-tech Terminator similar to the T-1000). There's speculation that Dani may anchor the Terminator franchise from here, if they do end up making more films. This appears to be Natalia Reyes' first American role – quite a debut!
Terminator – Actor Gabriel Luna (who played Robbie Reyes/Ghost Rider on ABC's Marvel's Agents of S.H.I.E.L.D) will play the villainous Terminator Rev 9 in this film. One of the key things we know about this Terminator is that he has liquid metal capabilities and can duplicate himself.
Might there be a Terminator 7?
The Terminator franchise has nothing official on the books other than Terminator: Dark Fate. However, it has always managed to make a comeback.
There are fans who believe this next film – Terminator: Dark Fate, needs to end the franchise, however, box office will most likely be the deciding factor as to whether there will be a Terminator 7. We'll just have to wait and see!
Here are some statistics for previous films in the Terminator franchise:
 Terminator: Genisys (2015)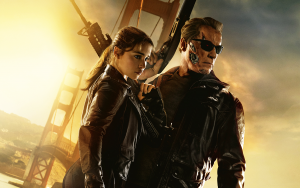 Worldwide Box Office – $432,150,894|
UAE – Ran for 8 weeks and did over 235K admissions
Terminator: Salvation (2009)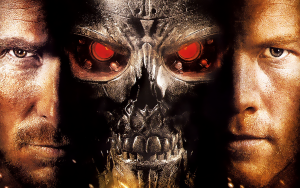 Worldwide Box Office – $365,491,792
Terminator 3: Rise of The Machines (2003)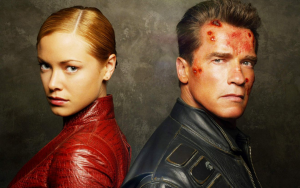 Worldwide Box Office – $433,058,296
Terminator 2: Judgement Day (1991)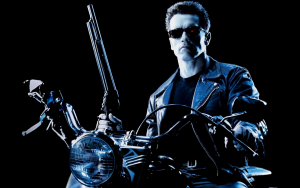 Worldwide Box Office – $515,419,827
The Terminator (1984)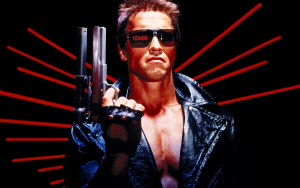 Worldwide Box Office – $78,019,031
Boxoffice Pro is projecting Terminator: Dark Fate to make between $35-45 Million in its US opening, which would be a great comeback for the Terminator film series since it's last release in 2015.
Don't miss out on advertising alongside the latest film from the iconic Terminator franchise. Contact us for cinema advertising opportunities.
Sources: CinemaBlend, Fandom, Digital Trends, The Numbers, The Verge, Collider, IMDb and MVM Analysis
The New White Paper by WARC – Anatomy of Effectiveness
WARC recently launched a new white paper 'Anatomy of Effectiveness' at the Cannes Lions International Festival of Creativity 2019
The white paper for brand marketers and advertising agencies alike, highlights five key priorities for brands seeking greater impact:
Invest for growth – are you spending enough on your advertising to drive growth?
Balance your spend – how are you splitting your investment between brand-building and performance marketing?
Be creative, be emotional, be distinctive – is your creativity set up to drive effectiveness?
Plan for reach – is your media budget going to the right places?
Plan for recognition – will consumers know whose ads they are seeing or hearing?
The report highlights that every element involves trade-offs and hard decisions on where to invest, and that insights and creative thinking are required to bring it all to life. But, it's here that brands will drive better customer engagement.
It also looks at what is changing in a fast-moving industry, featuring expert comment from the likes of Les Binet, Peter Field and Jenni Romaniuk of the Ehrenberg-Bass Institute.
A key takeaways from the section 'Plan for reach'; which Motivate Val Morgan continues to emphasize when in talks with clients, is the fact that multi-channel integrated campaigns are more effective than single-channel campaigns, particularly when they work together to increase reach.
One way to go about this would be to have longer-form ads in quality media placements such as cinema to build brand awareness, while shorter-form ads online and on TV for activations and promotions.
As per the white paper by WARC, a 2016 study conducted for the Advertising Research Foundation found that investing in cross-platform campaigns delivers a significantly higher ROI. Specifically, going from one platform to two increases marketing ROI by 19%.
Click here to download the white paper and learn how your brand could increase marketing effectiveness.
With an amazing line-up of blockbusters ahead: Fast & Furious Presents: Hobbs & Shaw (August), Once Upon a Time … in Hollywood (August), Mission Mangal (August), Saaho (August), IT Chapter Two (September), Rambo: Last Blood (September), The Joker (October), Gemini Man (October), Terminator: Dark Fate (October), War (October), Doctor Sleep (November), Frozen 2 (November), Jumanji: The Next Level (December); Star Wars: The Rise of Skywalker (December), Bramastra (December), Dabangg 3 (December) and much more, contact us to make cinema an integral part of your media plan.
Sources: WARC and Cannes Lions