MVM | Hobbs & Shaw | Private Screening | Roxy Cinemas – The Beach
Motivate Val Morgan in partnership with Roxy Cinemas, hosted a Private Screening of Fast & Furious Presents: Hobbs & Shaw, for our distinguished clients and advertisers at Roxy Cinemas – The Beach (JBR) on Tuesday 6th August 2019.
With an attendance of over 70 invitees – a mix of agency and direct clients (and their family members), below are some images from the event: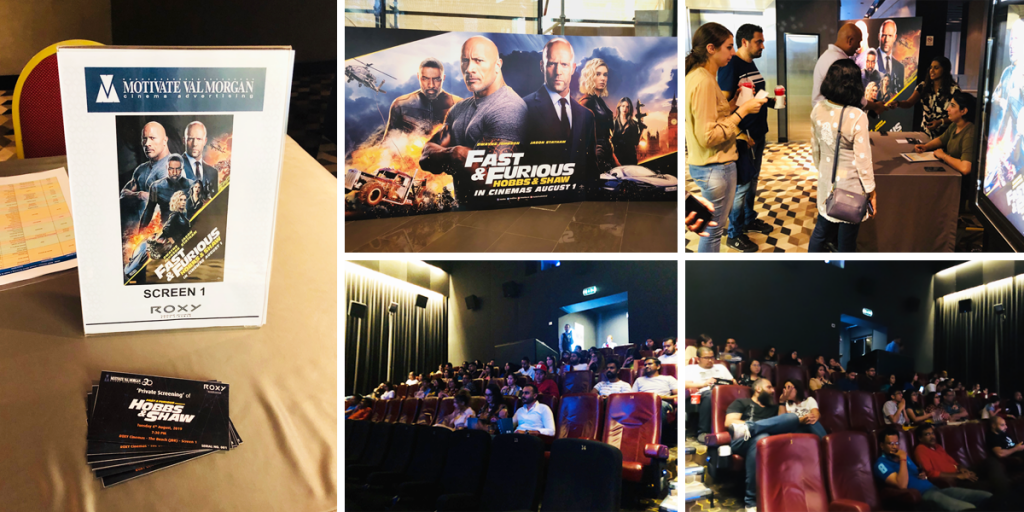 We would like to take this opportunity to thank Roxy Cinemas for helping us organize and execute this screening – making it yet another memorable one!
Finally, a big thank you out to our invitees who attended.
Stay tuned for more updates on future 'Private Screenings' by Motivate Val Morgan.
Relevant Articles:
MVM | Avengers: Endgame | Screening | Roxy Cinemas – City Walk