VOX Cinemas Launches at Al Qasr Mall – Riyadh
March 11, 2019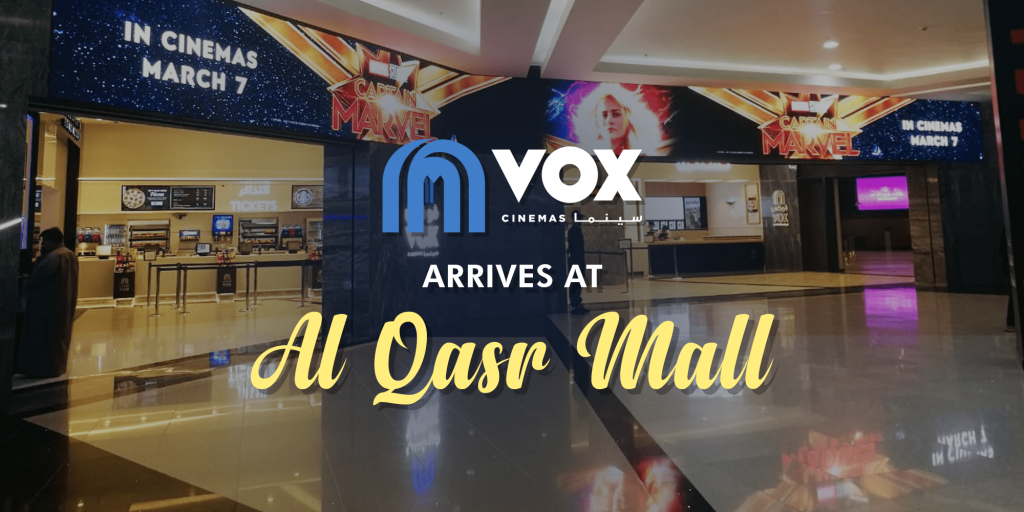 VOX Cinemas opened its second location – Al Qasr Mall, in Riyadh on Wednesday 6th March 2019.
The cinema features 15 screens – with a total seating capacity of 1,294, and includes Kids and MAX experiences.
VOX Cinemas presently operates 31 screens across Saudi Arabia – 19 screens in Riyadh and 12 screens in Jeddah, bringing them one step closer towards achieving their five-year plan of building 600 screens across the region and bringing world-class entertainment to the Kingdom.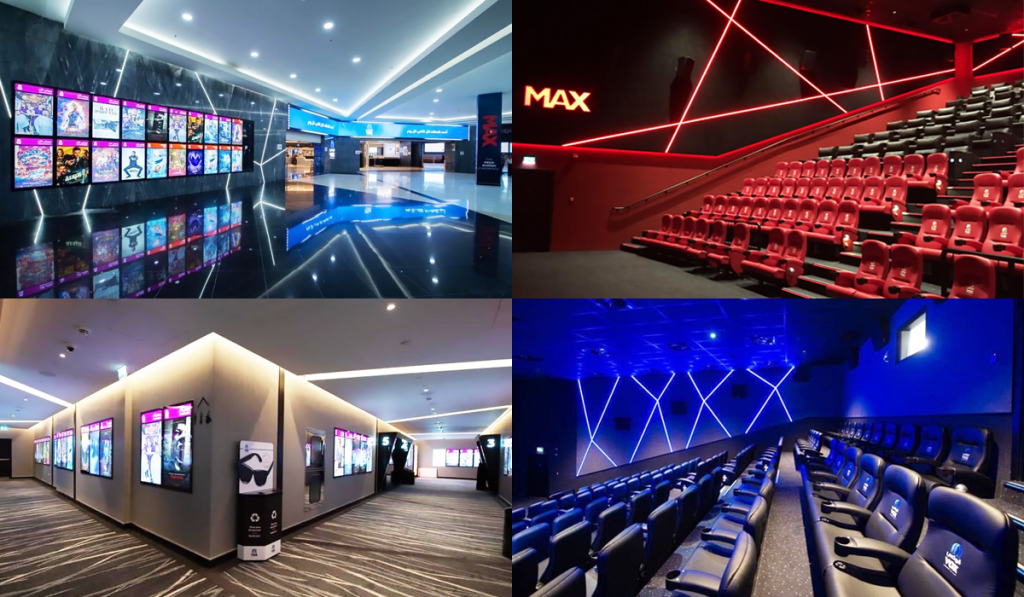 According to Mohamed Al-Hashemi, Country Manager of VOX Cinemas for Saudi Arabia, the market reaction has been excellent and Saudi Arabia's cinema industry has had a 'good start' – with audiences responding well to the 'entertainment-plus cinema' offering at the mall.
"We are also very pleased at the support we have received from the government so far, in everything from operating, to licensing and expansion," he said.
Kelvin Kwok Han Sim, CEO of Dar Al Arkan – the property development company behind Al Qasr Mall, described this particular location as an important part of Saudi's evolving cinema culture.
"The new cinema complex will meet the expectations of our discerning guests and will feature the next generation technology fit for the current sophisticated and tech-savvy Saudi movie-buffs," he said.
As the exclusive cinemas advertising partner of VOX Cinemas – across the region, we at Motivate Val Morgan warmly welcome Al Qasr Mall into our cinema circuit in Saudi Arabia.
Contact a member of our sales team for more information on cinema advertising opportunities in Saudi Arabia.
For more information on locations and movie timings, visit https://ksa.voxcinemas.com/
Related Articles:
VOX Cinemas Opens at Red Sea Mall in Jeddah
VOX Cinemas Opens in Saudi Arabia at Riyadh Park Mall
Source: Gulf Business, Eye of Riyadh, Arabian Business and Construction Week Online.