AMC Cinema Locations Reopen in Saudi Arabia
July 13, 2020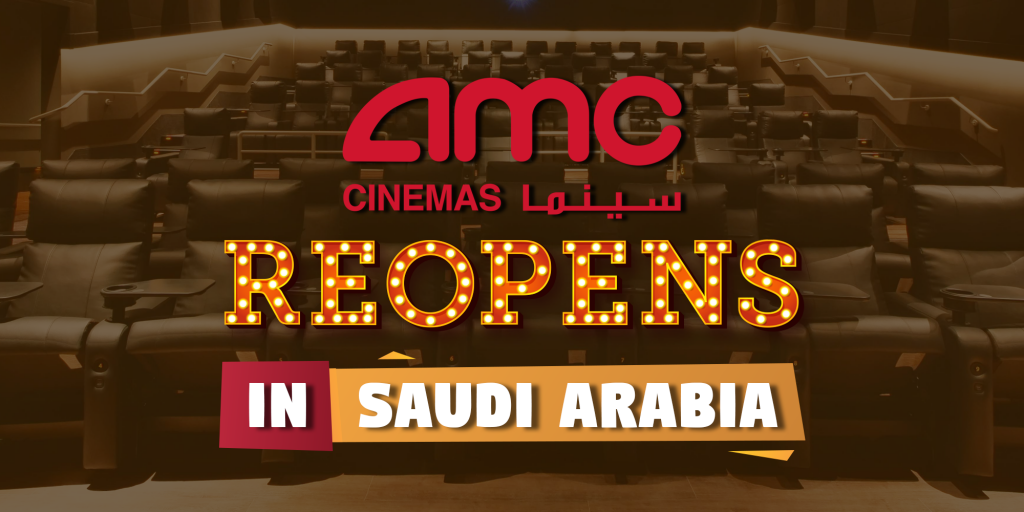 Saudi Arabia lifted its national curfew on June 21, 2020 and resumed commercial activities, which included the reopening of cinemas across the country.
Following the reopening of cinemas by VOX and Muvi cinemas in KSA, AMC Cinemas reopened its doors to the public on Thursday 2nd July 2020. In line with government restrictions, social distancing remains in place and wearing a face mask is mandatory.
The cinema exhibitors has also posted videos on its social media channels highlighting the safety and precautionary measures they have taken to ensure a safe and enjoyable experience for cinemagoers:
View this post on Instagram
View this post on Instagram
View this post on Instagram
Similar to all cinemas across the region, AMC Cinemas will screen previously released blockbusters from 2019 and early 2020, until new blockbusters start releasing from August 2020.
Visit amccinemas.com for more information on movies screening across its locations, and contact us for cinema advertising opportunities across the AMC cinema circuit in KSA.
Related Articles:
Cinemas Reopen in Saudi Arabia, Egypt and Parts of UAE