Muvi Cinemas Opens at Jubail Mall in Saudi Arabia
September 7, 2020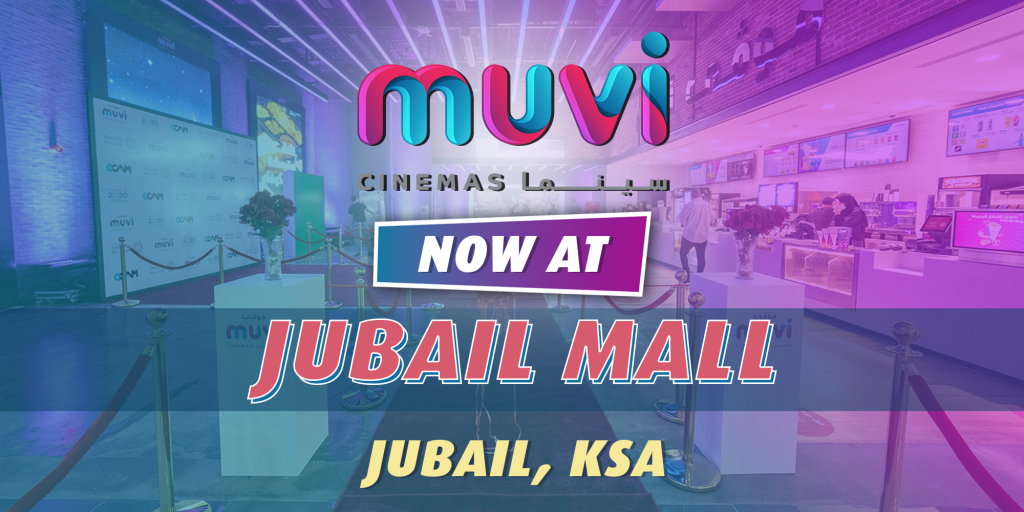 Muvi Cinemas – Saudi Arabia's first homegrown cinema brand, opened its doors to cinemagoers at Jubail Mall in the eastern Saudi city of Jubail on Tuesday 25th August 2020.
The cinema features 5 standard screens with a total of 413 seats.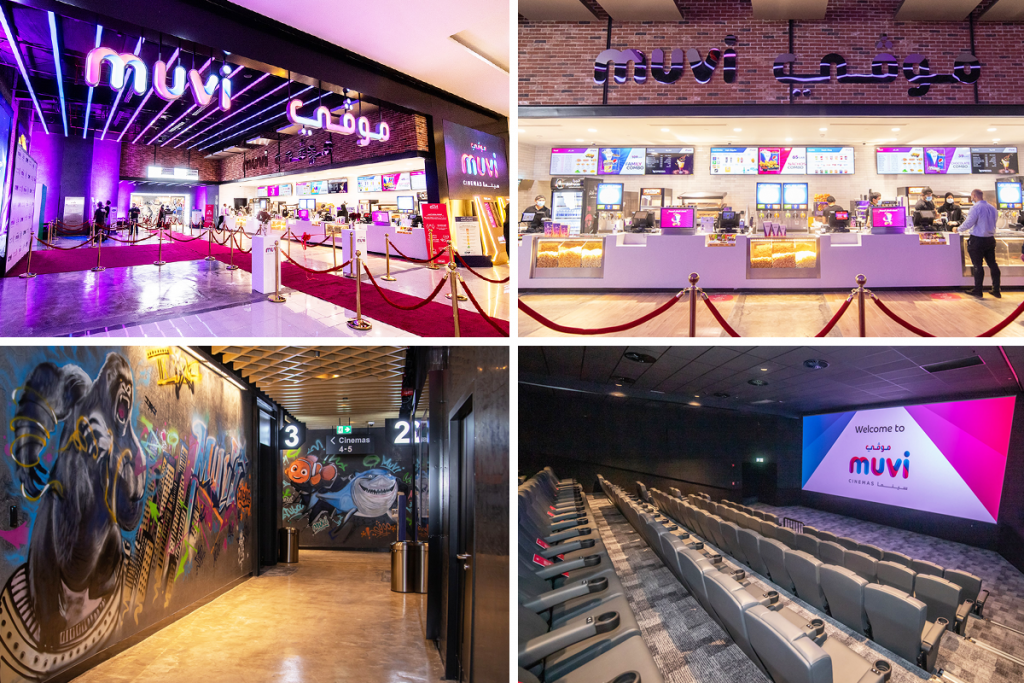 The opening of Jubail Mall follows the launch of the 13 screen cinema at U-Walk (Riyadh) in March 2020, and is the first of three locations by the cinema exhibitor to launch after the re-opening of cinemas in Saudi Arabia, post the COVID-19 lockdown.
Muvi Cinemas also launched two other locations following its opening at Jubail Mall: an eight screen cinema at Al Ahsa Mall in Hofuf on 26th August 2020, which also features an Xperience screen – a large format cinema concept exclusive to Muvi Cinemas, and a nine screen cinema at Haifa Mall in Jeddah on 28th August 2020.
*More information on Al Ahsa Mall and Haifa Mall to follow in the coming weeks.
The design for the three cinema complexes were done by UK's Chapman Taylor, and is based on a theme of urban downtown, with an aim to create a dynamic, modern and innovative cinema experience.
With a total of 63 screens across 7 locations in 5 cities, Muvi Cinemas is presently expanding its operation in Saudi Arabia, with three more locations expected to open in the month September 2020 – Aziz Mall (Jeddah), Mall of Dhahran (Dhahran) and Nakheel Mall (Riyadh).
For more information about Muvi Cinemas, visit: www.muvicinemas.com
As the official cinema advertising partner of Muvi Cinemas, Motivate Val Morgan congratulates Muvi on its openings at Jubail Mall (Jubail), Al Ahsa Mall (Hofuf) and Haifa Mall (Jeddah), and warmly welcome these three locations to our regional cinema circuit.
Contact us for cinema advertising opportunities in KSA.
Related Articles:
Muvi Cinemas Opens Saudi Arabia's First Dolby Screen
Muvi Cinemas Opens at U-Walk in Riyadh
Muvi Cinemas Opens Second Location at Al Hamra Mall in Riyadh
Motivate Val Morgan Welcomes Muvi Cinemas to Our Circuit in KSA
Sources: Muvi Cinemas and Chapman Taylor