Mobily | Integrated Cinema Campaign | Saudi Arabia
November 16, 2020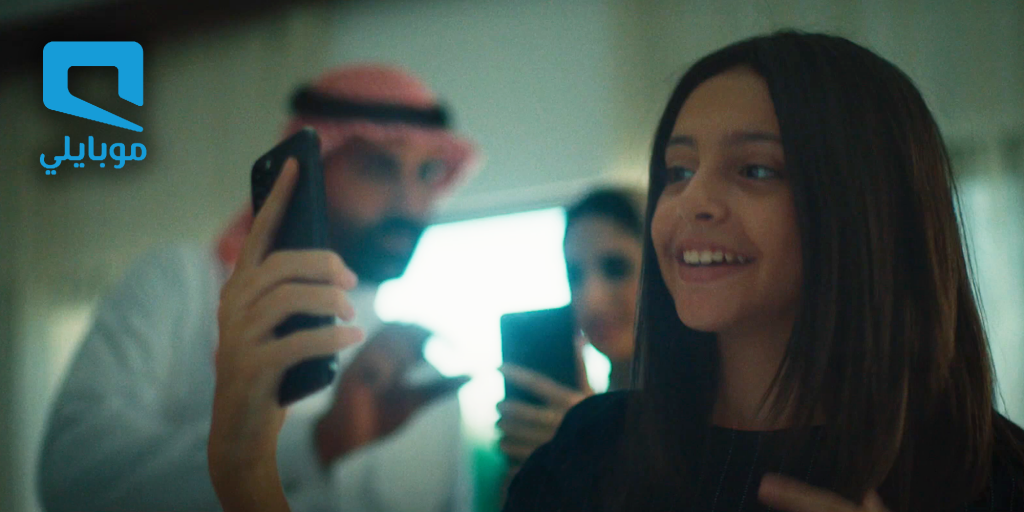 Mobily – Saudi Arabian telecommunications company, recently booked an integrated cinema campaign with Motivate Val Morgan for its 5G connection services in Saudi Arabia.
The on-screen component of the campaign included two 15 sec. commercials booked for a period of 3 weeks: Mobily 5G Family – which screened from 22nd October to 2nd November 2020 and Mobily 5G Prepaid – which screened from 3rd to 11th November 2020.
The commercial was booked at the following Motivate Val Morgan serviced locations in KSA:
VOX Cinemas: Red Sea Mall, West Avenue Mall, Atyaf Mall, Sahara Mall and Riyadh Front
Muvi Cinemas: Nakheel Mall (Riyadh), Nakheel Mall (Dammam), Haifa Mall and Mall of Arabia
AMC Cinemas: KAFD, Panorama Mall and Al Khair
The off-screen component included the distribution of leaflets containing information on Mobily Air Fiber 5G at VOX Cinemas – Sahara Mall over the weekend of 5th – 7th November 2020.
Promoters were hired by the brand to oversee and assist with handing out leaflets to cinemagoers walking out of the auditoriums.

Click here to access the Mobily flyer distributed at VOX Cinemas – Sahara Mall.
An integrated campaign is an effective strategy to implement when promoting or launching a new service offering, for it engages cinema audiences – both within the auditorium and outside in the foyer area of the cinema, and provides higher ad recall.
Contact a member of our sales team to know more on how integrated campaigns can help move your brand closer to its target audience.
Related Articles:
Godiva | Integrated Cinema Campaign | KSA
Zain | Integrated Cinema Campaign | Saudi Arabia
McVitie's Digestive Nibbles | Integrated Cinema Campaign | KSA