VOX Cinemas Launches at City Centre Al Zahia in Sharjah
March 22, 2021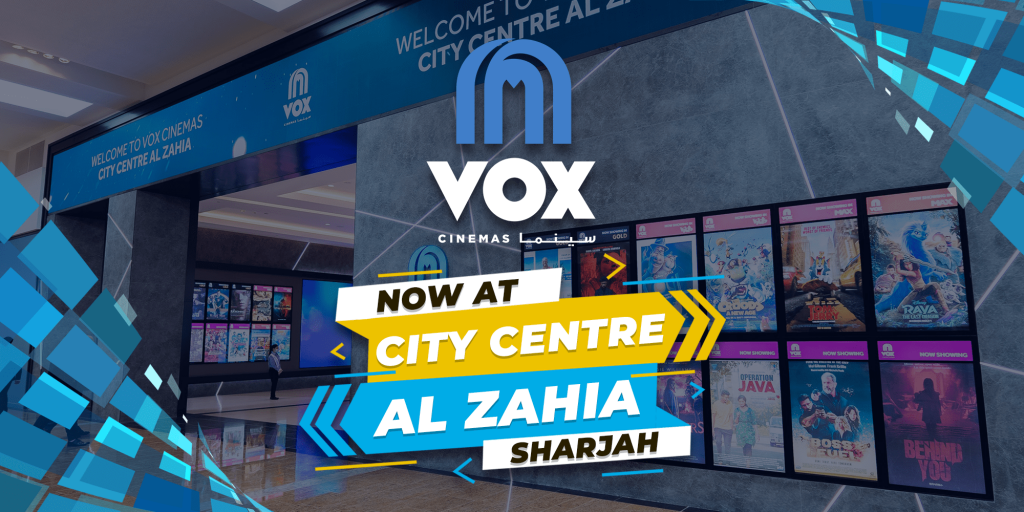 VOX Cinema opens a state-of-the-art 16-screen multiplex – the largest cinema in Sharjah, at City Centre Al Zahia in UAE.  
VOX Cinemas opened its newest cinema location at City Centre Al Zahia in Sharjah on 9th March 2021.
City Centre Al Zahia is home to 16 state-of-the-art screens with a total of 1,485 seats, and features Gold, VIP, MAX and Kids experiences. The opening marks the second VOX cinema in Sharjah, following the launch of the 12-screen cinema at City Centre Sharjah in June 2018.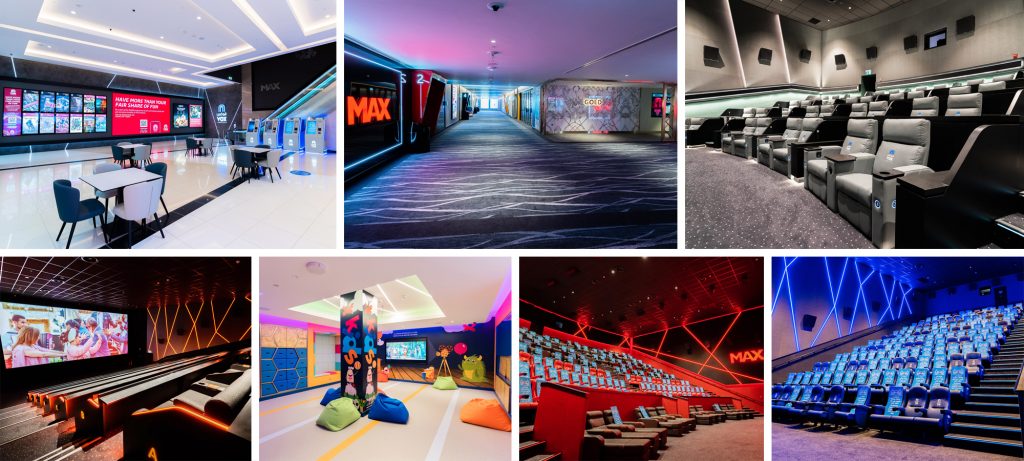 City Centre Al Zahia – a Dhs 2.6bn project, is the twenty eighth mall in the region by the conglomerate Majid Al Futtaim, and the largest mall in the Northern Emirates. The retail hub includes 136,200 sq m of gross leasable space, and offers visitors a mix of over 360 brands, including Carrefour Hypermarket, Steve Madden, Centrepoint and Damas to name a few. It is within walking distance to the one-million-square-metre residential community of Al Zahia, and has been envisioned as Sharjah's premier lifestyle destination – part of the strategic partnership between Majid Al Futtaim Properties and Sharjah Asset Management.
Speaking on the opening of City Centre Al Zahia, Shireen El Khatib, CEO of Majid Al Futtaim – Shopping Malls said, "The only new super-regional mall to be launched in the Middle East and North Africa in the wake of Covid-19, City Centre Al Zahia is a testament to the resolve, commitment and optimistic spirit of Sharjah and the wider Northern Emirates."
As the official cinema advertising partner of VOX Cinemas across the Middle East, we at Motivate Val Morgan congratulate VOX on the opening of this new cinema, and warmly welcome this location to our cinema circuit in the UAE.
Contact us to advertise your brand on the screens at City Centre Al Zahia in Sharjah, UAE.
Sources: Gulf Business, VOX Cinemas and Gulf News
Related Articles:
VOX Cinemas Opens at Nakheel Mall in UAE
VOX Cinemas Opens at The Galleria Al Maryah Island in Abu Dhabi