Black Widow Triumphs at Box Office
July 26, 2021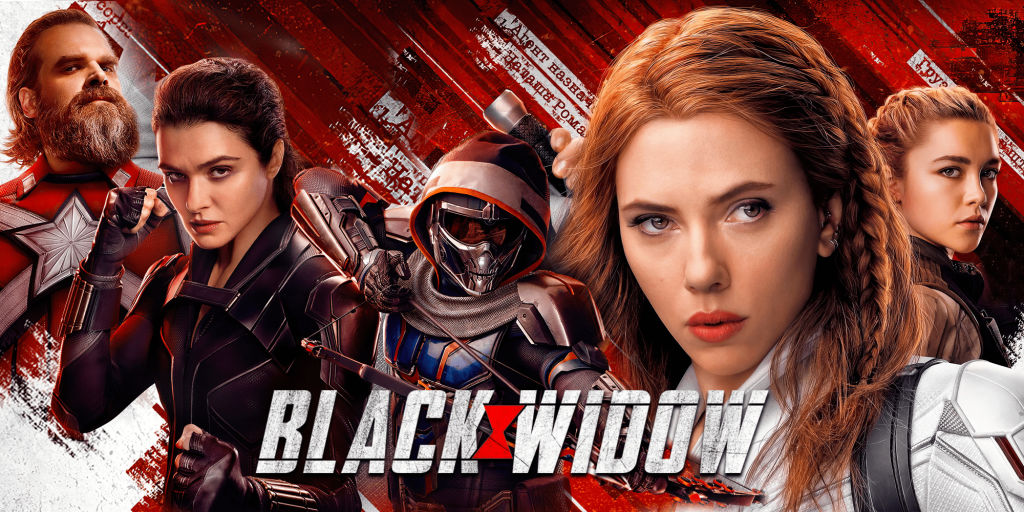 Setting a pandemic box office record, Black Widow opened with a whopping $218.8 million globally on its first weekend!
Marvel Studios' latest production, Black Widow, surpassed all predictions for its opening weekend, collecting US$218.8 million globally. Crossing F9's debut of US$162.4 million across eight overseas markets in its first weekend of release, Black Widow had a theatrical release in 41 international markets along with a simultaneous OTT release.
Here's a closer look at the movie's performance at box office:
At the end of the opening weekend, the movie had made an international box office debut of US$78.8 million, domestic collection of US$80 million and a global box office collection of US$158.8 million
Among the Asian markets, Korea is currently leading at US$19.13 million, while Hong Kong set a new benchmark with a launch of US$3.2 million
It grossed US$42 million across Europe and was the top pandemic opening weekend in 15 markets including the UK (US$9.7 million) and France (US$6.9 million)
The top 5 opening weekend markets were Korea (US$12.7 million), UK (US$9.7 million), France (US$6.9 million), Australia (US$5.3 million) and Mexico (US$4.8 million). Russia came in at sixth position with $3.9 million
In IMAX, Black Widow did US$12 million globally,  of which US$4.8 million were from 315 offshore screens across 59 countries.
On the opening weekend, Black Widow was No. 1 in majority of the Middle East markets namely -Egypt, Jordan, Kuwait, Lebanon, Oman, Qatar,Bahrain, Saudi Arabia, UAE as well as International markets such as Austria, Bosnia, Croatia, Czech Republic, Greece, Hungary, Iceland, , Portugal, Slovakia, Slovenia, Ukraine, New Zealand, Singapore, Brazil, Argentina and smaller Latin American territories
The movie also also posted the highest pandemic era opening day in Austria, Czech Republic, Qatar and Slovakia.
In Saudi Arabia, Black Widow scored Disney's highest opening day ever
Although Black Widow is yet to release in China, the biggest Marvel market in the world, it is performing exceptionally at worldwide Box Office, despite having a simultaneous OTT release.
Following a similar pattern of previously released blockbusters within the first half of this year, namely Godzilla vs. Kong, Mortal Kombat, F9 and now Black Widow, upcoming blockbusters are anticipated to follow a similar pattern, garner similar attention from audiences and shine at box office.
Contact us to showcase your brand alongside highly anticipated upcoming blockbusters namely – Suicide Squad (August), Free guy (August), Shang-Chi and the Legend of the Ten Rings (September), Venom: Let There Be Carnage (September), Dune (September), No Time to Die (October), Eternals (November), Top Gun: Maverick (December) and Spiderman: No Way Home (December).
Sources: Deadline, Variety and Box Office Mojo
Related Articles:
F9 Zooms to the Top of Box Office
Godzilla vs. Kong Roars at Global Box Office