Family Movie Night Guide
August 9, 2021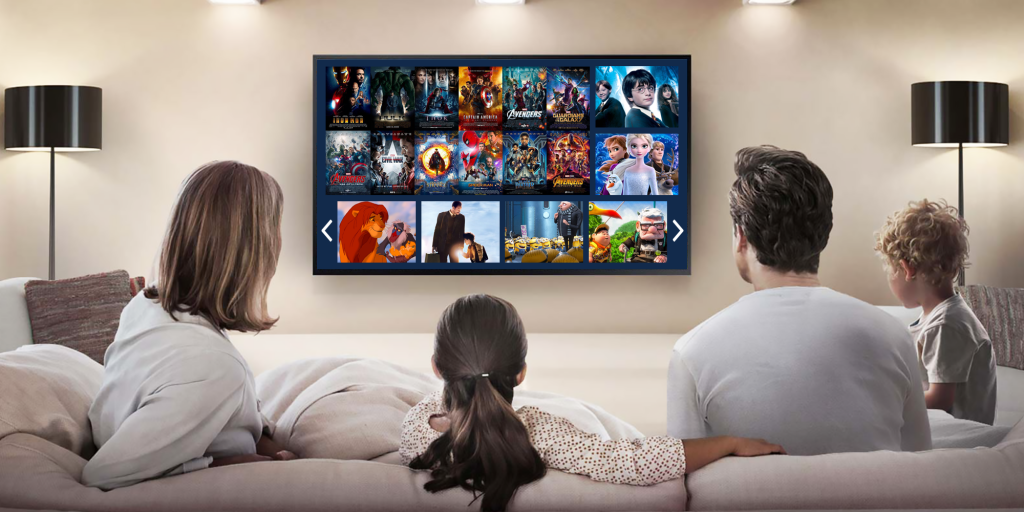 With the Middle Eastern summer in full swing and school holidays in place, a family movie night is the perfect way to kickback and relax with loved ones!
As travel restrictions are still in place for most countries and with the heat of summer dampening outdoor plans, a family movie night seems the perfect way to relax and bond with family over a tub of popcorn.
Here are our top picks to help you decide what to watch on a family movie night:

The Lion King
A wise man once said, "old is gold" and we couldn't agree more! Watching the original The Lion King has a charm of its own, the emotions, the thrill and not to mention the excitement! A perfect treat for you and your family.
The Harry Potter Series
Avada Kedavra all your boredom away with the Harry Potter series! Nothing beats magic, wands, and sports played on flying broomsticks! A series for youngsters and adults alike, Harry Potter and his battalion seems like the perfect go-to for a family movie night.
Frozen 1 and 2
A Disney original is always a good idea for family movie night. Be it Elsa's magical powers or witnessing Anna's love bring together her family – a movie with a happy ending is a movie for all!
The Pursuit of Happyness
Released in the early 2000's, The Pursuit of Happyness is about a struggling salesman who takes custody of his son as he's determined to begin a life-changing professional career.

Minions Series
Starring adorable little minions in lead roles, the Minions series is one to rev up the creative minds of your little ones at home. Filled with mischief, laughter and adventure, it is the perfect pastime these summer holidays. The latest installment, Minions: The Rise of Gru is set to hit the BIG Screen

The Princess Diaries
Breaking barriers of how each princess' purpose is to have her prince, The Princess Diaries lead by example through their plot. Teaching girls about women empowerment and how even princesses make the silliest of mistakes, this widely loved movie is a must watch for all!
Avengers Marathon
Marvel fanatics, assemble! Everybody loves a good superhero movie with action, adventure, emotions and just the right kind of storyline. Filled with twists and turns, this adventurous, action-packed series will keep you hooked!
Back to the Future
With the latest sci-fi movies in today's day and age, it's always nice to kick back with an original that way ahead of its time. Back to the Future is about a 17-year-old high school student who is accidentally sent thirty years into the past in a time-traveling DeLorean invented by his close friend, an eccentric scientist.
Up
Get ready for some waterworks and for your heart to be filled with joy. Up is one of Disney's most popular award-winning animation that is based on 78-year-old Carl Fredricksen, who travels to Paradise Falls in his house equipped with balloons, inadvertently taking a young stowaway.
The Chronicles of Narnia
Based on a seven-book series, The Chronicles of Narnia has four movie installments, all revolving around a magical land with magical beings who must fight to protect what is theirs.
A plethora of blockbusters are also set to release on the BIG Screen over the rest of summer and the start of fall: Free Guy (August), Paw Patrol (August), Shang-Chi and the Legend of the Ten Rings (September), Venom: Let There Be Carnage (Septmeber), Dune (September), Hotel Transylvania: Transformania (September), Addams Family 2 (September) No Time to Die (October), Clifford the Big Red Dog (October) and more.
Book your tickets and head to the cinema for an immersive experience with your family and friends!
Sources: IMDB and Rotten Tomatoes
Related Articles
Anticipated Movies Releasing Over Summer in 2021